This wedding season came with a flood of floral lehengas. Especially after the popularity of the Indian designer Sabyasachi. These floral prints are the newest thing that happened to the lehengas in a while, and we have to say they do look lovely. They are light and breezy, and would be perfect for the brides who cannot bear the weight of so much heavy embroidery.
If you opt for a floral lehenga, another thing that will happen is that your look will be nothing like a traditional bride in Pakistan. You could use the different to give your appearance an edge. So far we have only seen these lehengas make an appearance on the Mehendi brides, but we look forward to brides, and bridal gang wearing it on the big day. These dresses seemed to be made out of spring itself, and the effect is so flattering. Every bride has that perfect moment when she puts on a dress, or sometimes just look at it, and knows that she had found the ONE. Recently, many brides have said yes to the florals. These lehenga are basically traditional skirts. Usually these are being worn with a crop top, but you can try different styles. You can always throw a jacket over the lehenga, and create a rocking bridesmaid outfit. We have gathered a few floral lehengas to prove that if you think that floral lehengas aren't festive enough, you need to rethink.
What do you think? If you ask us, we'd say that these floral lehengas allow a lot of room for creativity, and using fun accessories. We recommend it, especially, if you are having a day-time or destination wedding. They will capture the non-traditional theme of your wedding beautifully. Switch to these light, flower speckled lehengas for your big day, and be the trendsetter in your family.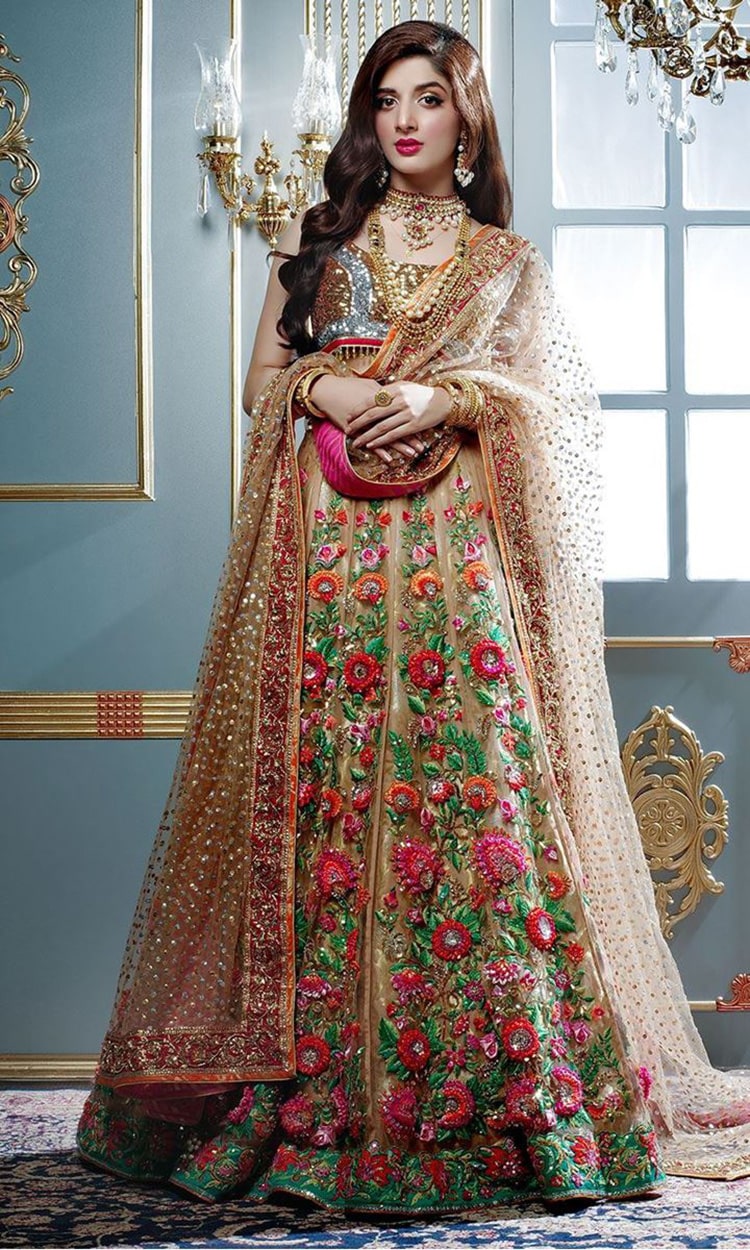 Floral Lehengas; Reimaging the Concept of a Traditional Bride
Description
The selection of best floral lehengas for any modern bride. Even if you aren't the bride, these colorful lehengas will turn heads your way at any wedding.
Admin
Bridals.PK
https://blog.bridals.pk/wp-content/themes/bridal/images/logo.png