Why A Banarsi Lehenga Is Perfect Bridal Dress Choice For You?
Feb 20, 2019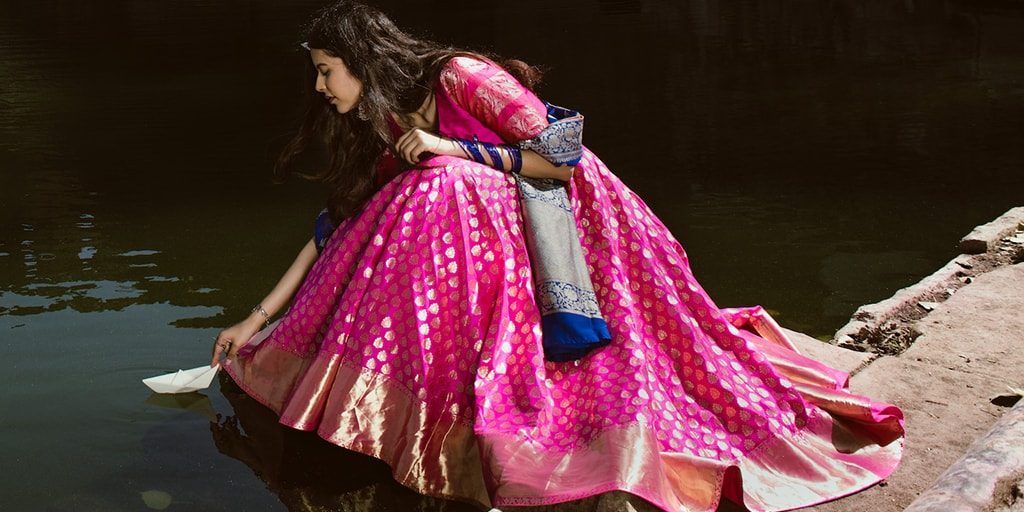 There is something extraordinary about banarsi lehengas that cannot be expressed in simple words. We are drooling over the elegance of banarsi lehengas, as this fabric will never get out of style. The main reason is that it is statement worthy and can be worn on any formal occasion. Women have been wearing the stuff for ages, yet it never gets old.
After the popularity of banarsi saree, lehengas made with banarsi are becoming an ideal choice for the brides. These lehengas are the perfect pick for your pre and post-wedding celebrations. Bridal fashion designers consider this fabric as an "easy to carry out". If you go through some banarsi lehenga inspirations, you would notice that these lehengas don't need to be embellished heavily as they are complete in their look and feel. All you need to do is to work on its blouse and dupatta and you are good to go. Here we are going to build the arguments in support of banarsi lehenga that why every bride should consider wearing on her big day.
1.  Fabric Suitable for All Weather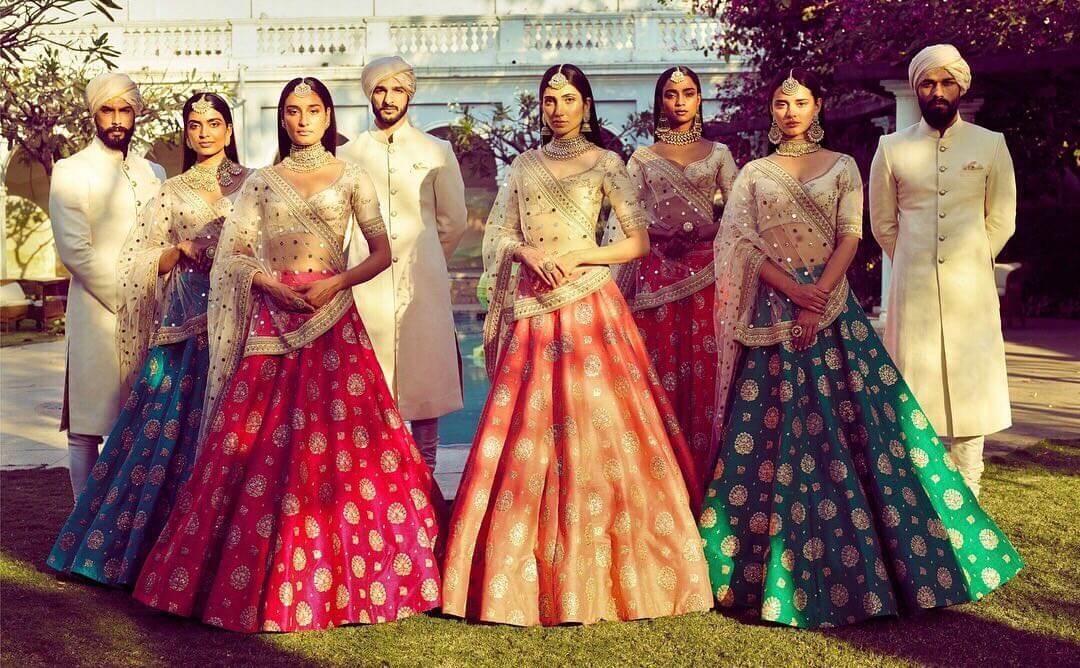 What's more? This fabric is perfect for all weathers. You can wear it regardless of weather conditions. Otherwise, brides are stuck with the predicament of choosing a fabric type suited for a particular weather. You cannot wear velvet lehenga for your summer wedding, and in the same way, silk on your winter wedding. This comfortable fabric is suitable for all weather conditions.
2.  Fabric Fit for Everyone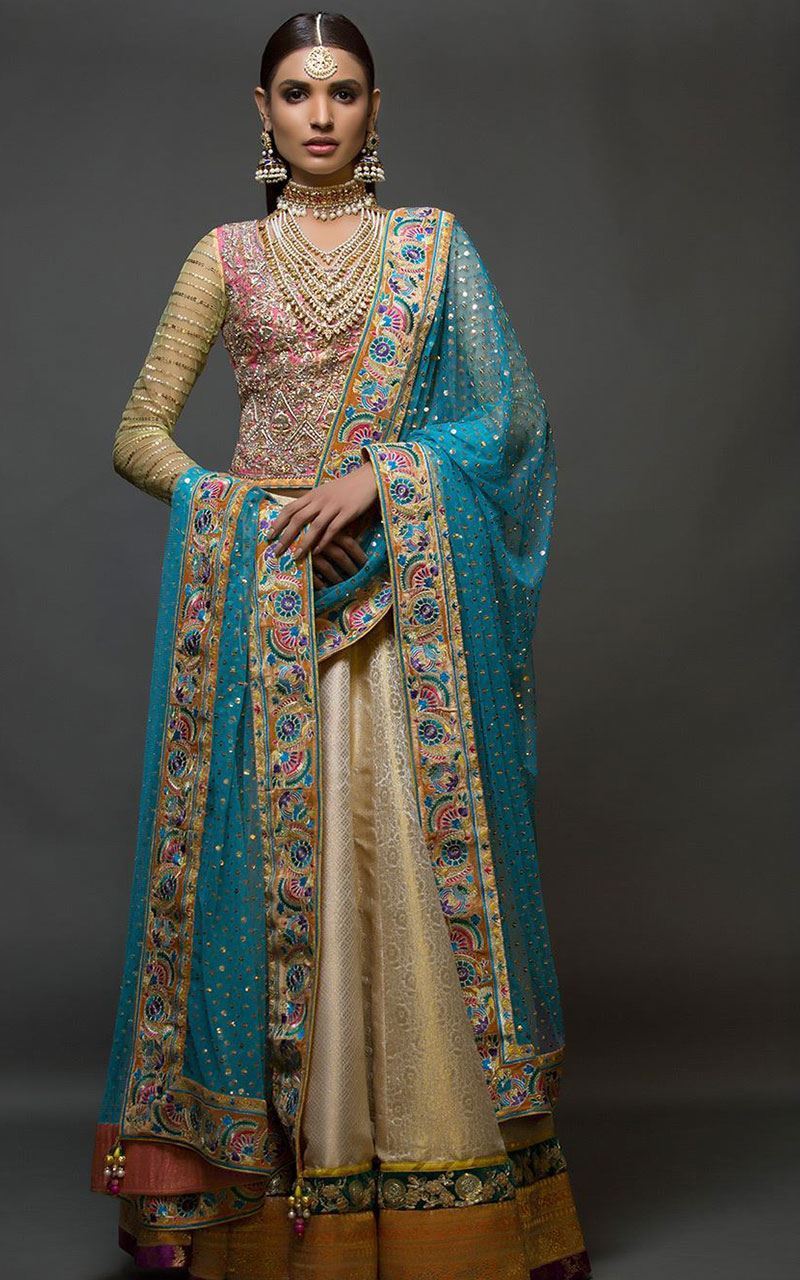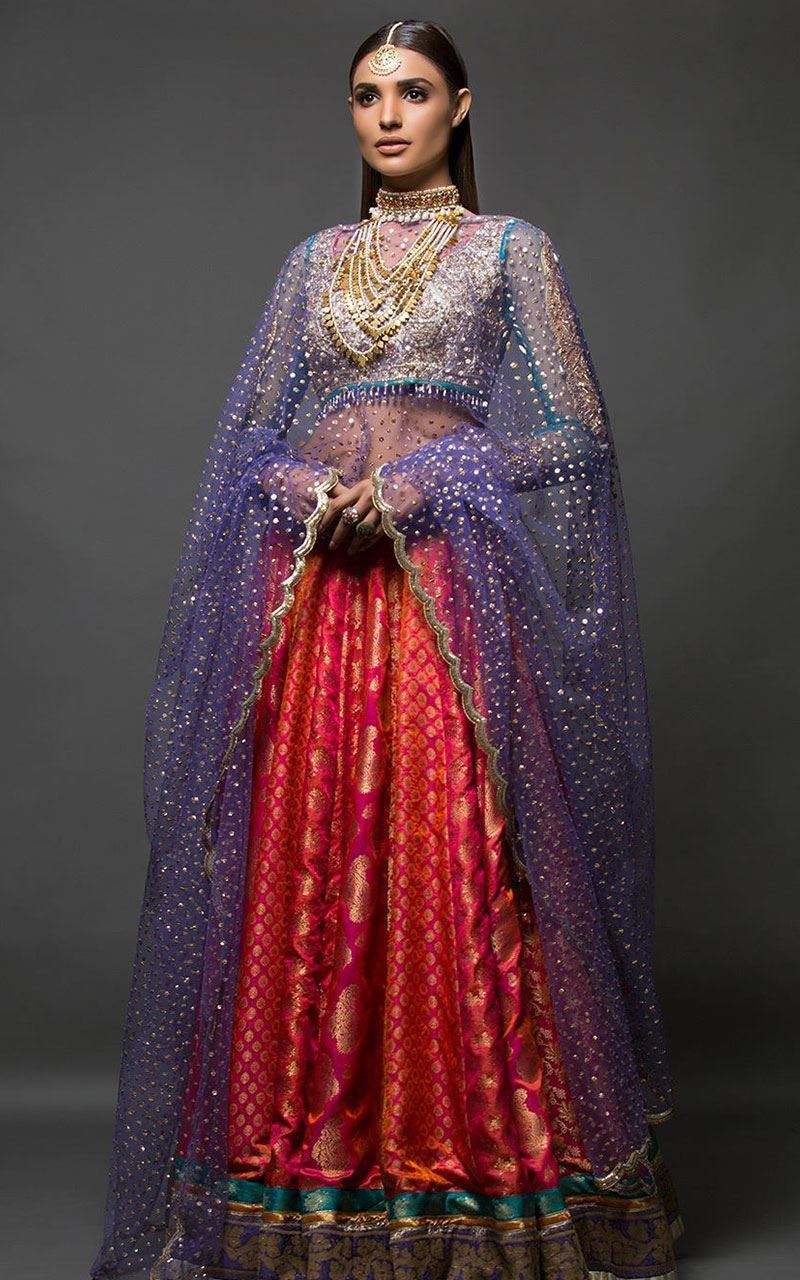 3.  Easier to Style Up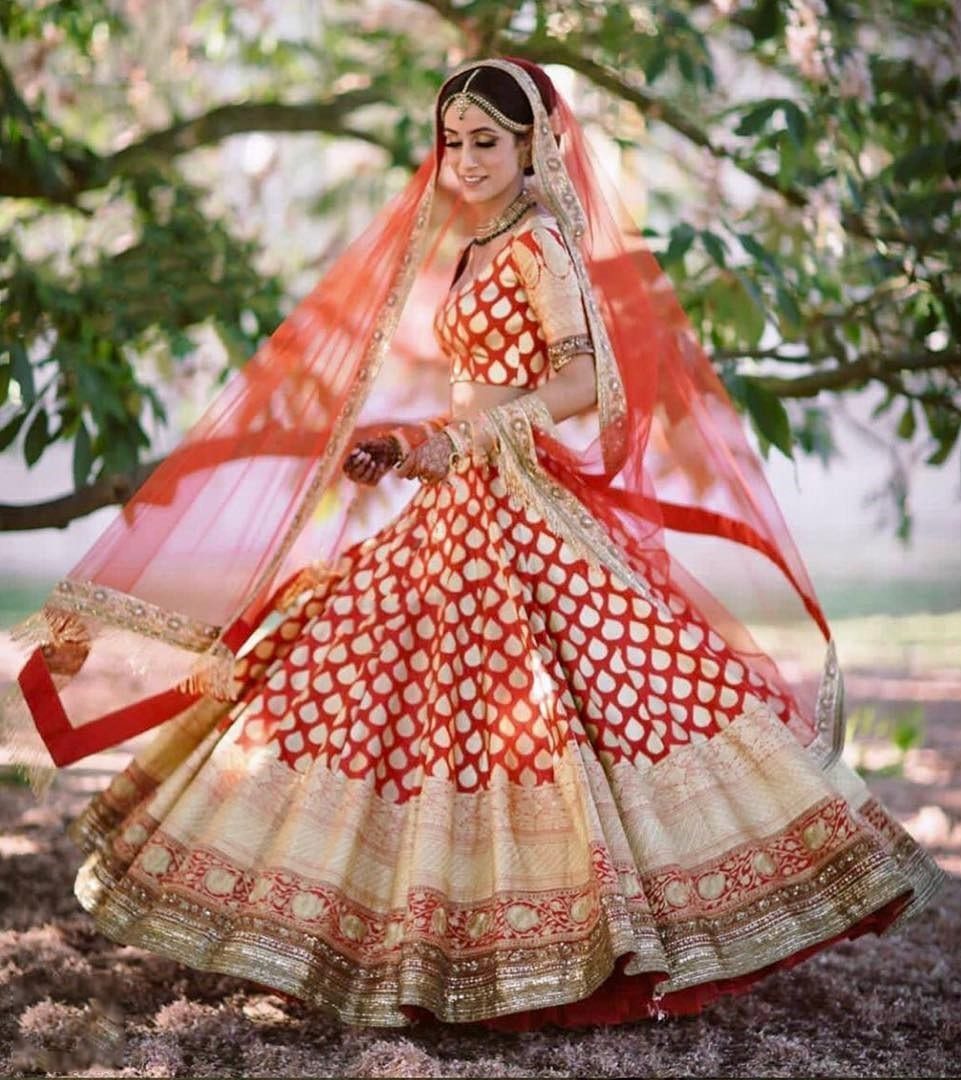 The traditional fabric known for its royal looks can be easy to style up in whatever way you want. It can go with any other fabric for cutwork or designing. If you are going for the banarsi blouse with the banarsi lehenga, make sure you don't overdo with the embellishments and embroidery. It will be a good idea to keep it simple, and let the fabric do the talking.
4.  Fabric Has Wedding Feels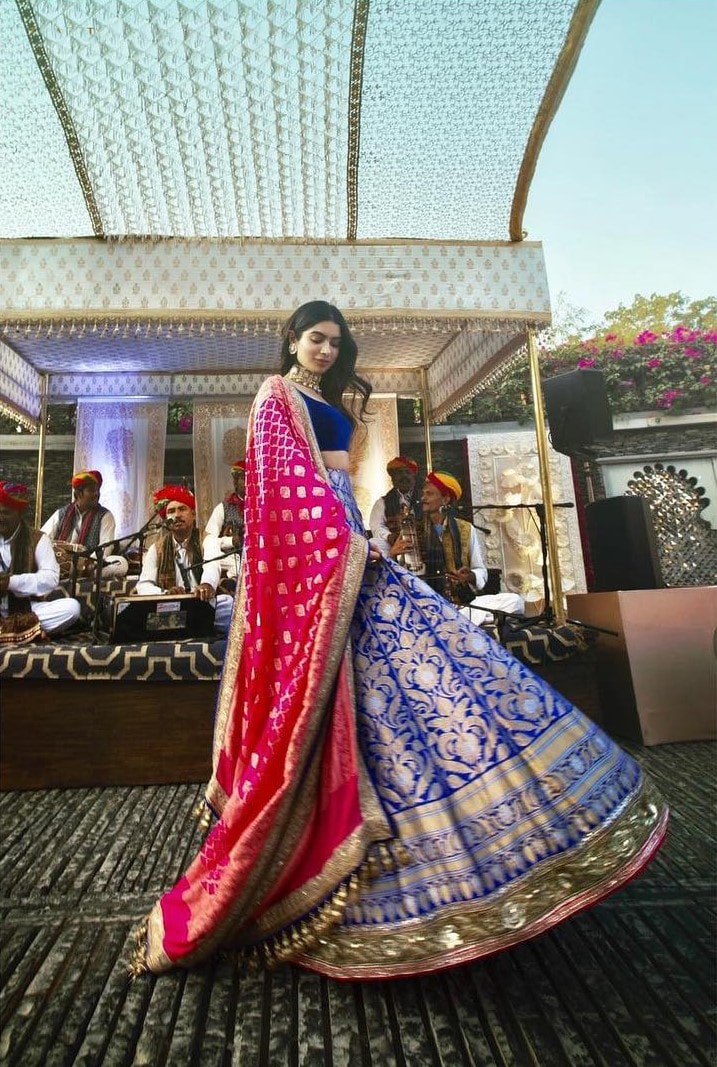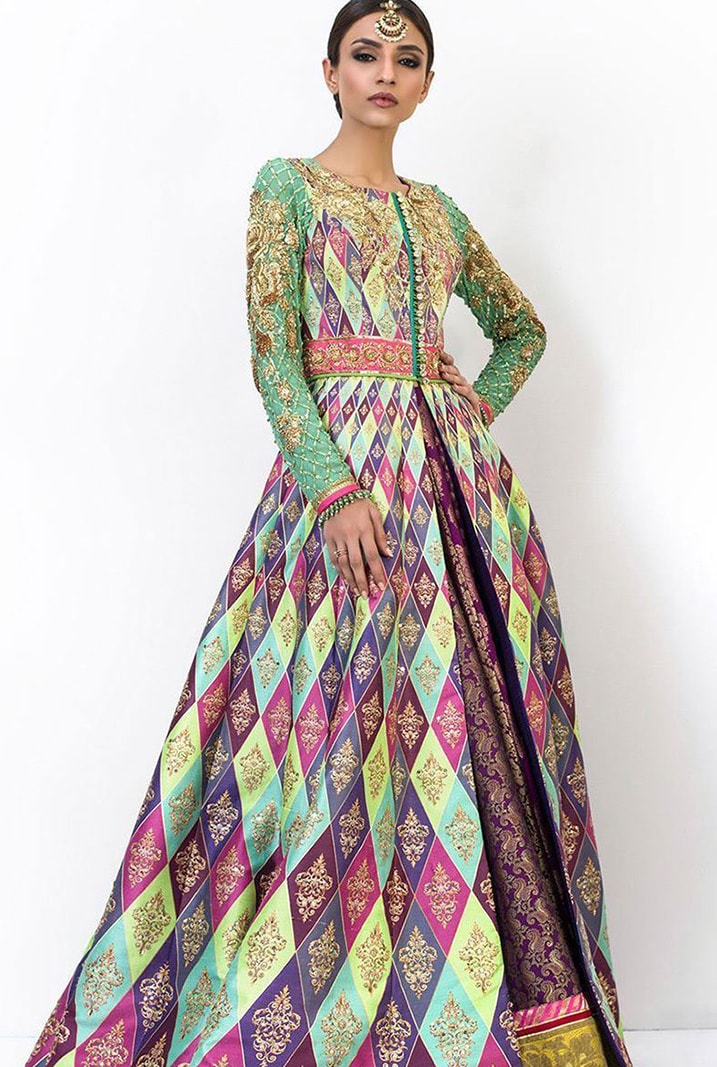 This fabric has a subtle glow that adds a very vibrant touch to your entire look. With its detailed and delicate patterns, it can be fashioned in any way you like. But keep in your mind, keep its radiance alive. You don't need to work much on it.
5.  Designers' Favorite Medium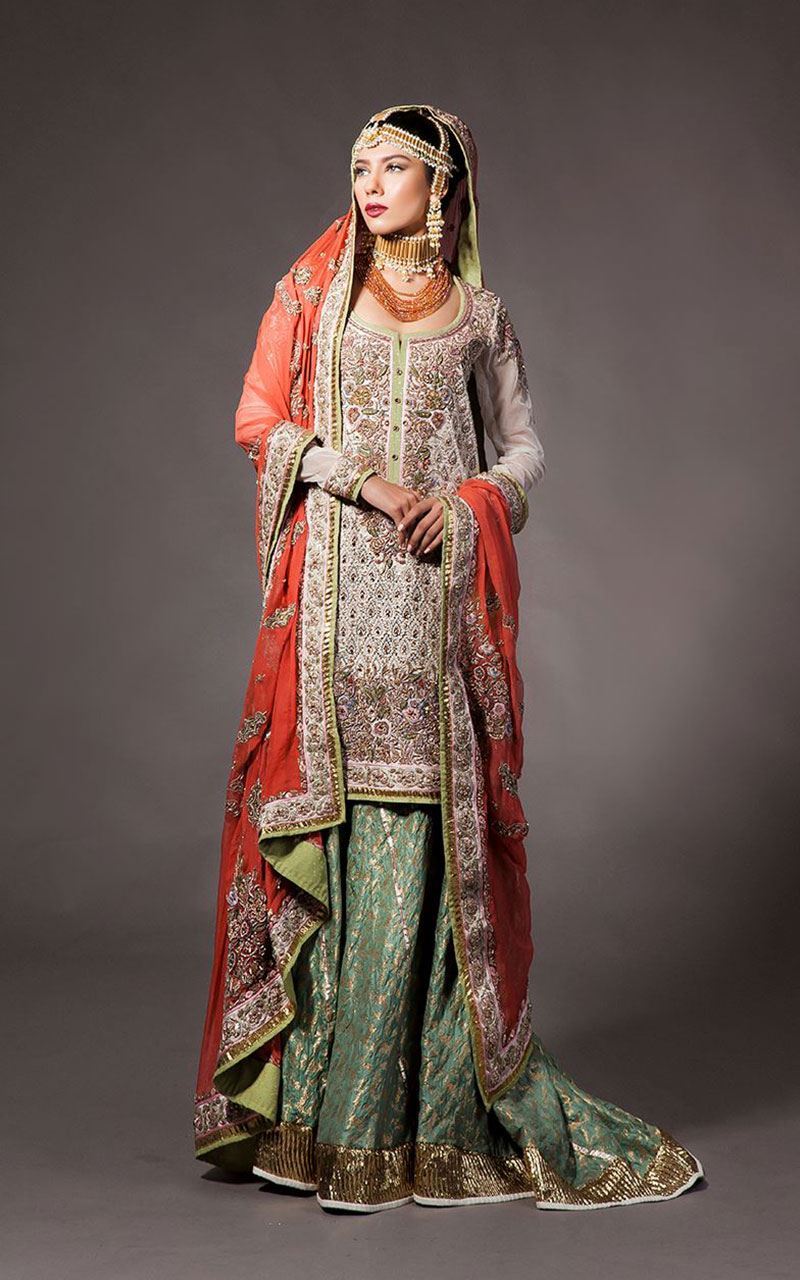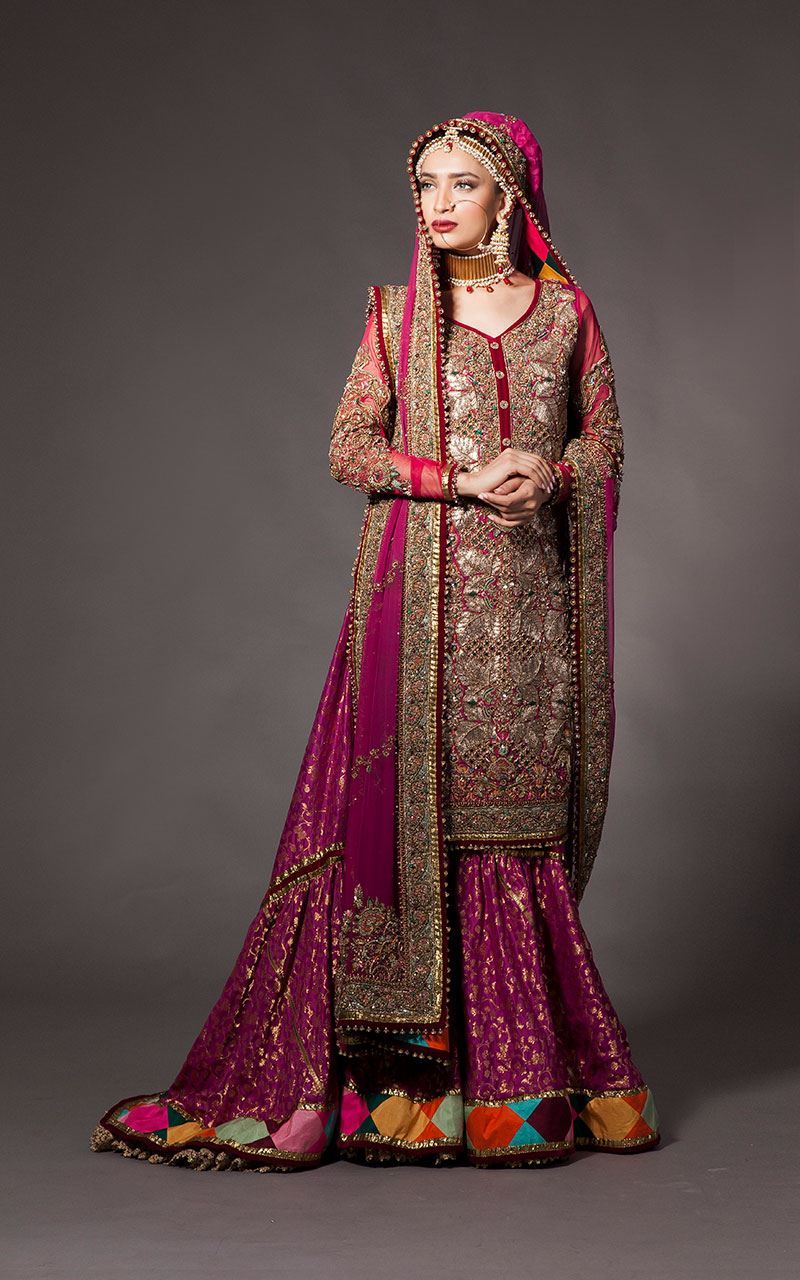 From Nomi Ansari to Fahad Hussayn, this fabric is very popular among designers to work with. Without any doubt, you can easily find one must banarsi lehenga in every designer's bridal collection. At first, banarsi lehengas got noticed when Sabyasachi Mukherjee lined up his banarasi lehenga collection. Across the border, Manish Malhotra has some of the statement pieces. Tell you what, Pakistani designers are not behind in this game. Nomi Ansari amazing bridal collection has some of the pieces that have won our hearts. Fahad Hussayn also used this medium in his exquisite bridal wear.
We have given you some reasons why you should choose banarsi lehenga for your nuptials. We believe these reasons are enough to persuade you.  Now, this is the time for all the brides to pick yours, and rock your day just like any trendy bride.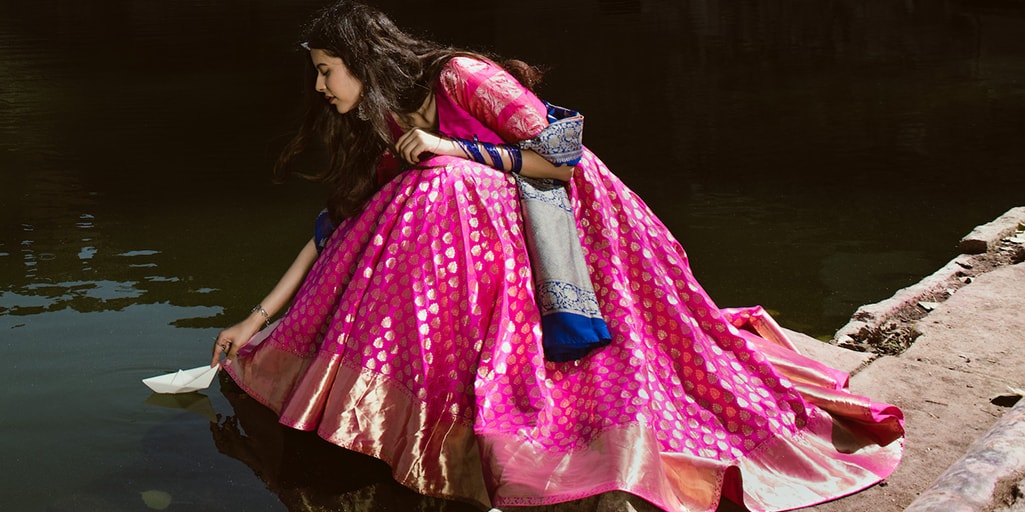 Why A Banarasi Lehenga Is Perfect Bridal Dress Choice For You?
Description
There is something extraordinary about banarsi lehengas that cannot be expressed in words. We are drooling over elegance of these timeless banarsi lehengas.
Admin
Bridals.PK
https://blog.bridals.pk/wp-content/themes/bridal/images/logo.png