We at Bridals.pk often feel that the brides of Pakistan need to expand their color palette, and explore colors other than the red and gold for their wedding day. There are so many new exciting options that our designers feel compelled to discard, for the brides wish to choose red above all other colors. Pale pink has recently breached this thought, and in this article, we will be making a case for the lighter hues of purple for your big, like lilac, or lavender.
Why you ask?
Mostly because it is a beautiful color, and by the end of the slideshow you will agree with us.
The brides of today like to have a thoughtful outfit with some sort of meaning and symbolic importance to their attire on their big day. So we have gathered a color description for you. Apparently, the color lavender is associated with refined, wealthy ladies (even royalty). It's also called the grown ups' pink. In nature, the flowers in purple (violets, orchids, lilacs and lavenders) are considered sacred, owing to their delicacy and preciousness. It's a color that hints at uniqueness and specialty.
Now that you know the importance of the color, and what it means, you definitely should think about wearing it. Coming next are a few of the bridal looks to inspire you. They include all kinds of bridal lehengas (embroidered, embellished, printed, banarsi, mukesh work, etc.)
(We do not own any pictures!)
Now do you see, why we wanted you to give purple a try. The deep purple is also a mysterious and unique color, but the paler shades look extremely elegant. You can always opt for them on the reception, if you still feel comfortable with the red and gold as your wedding dress.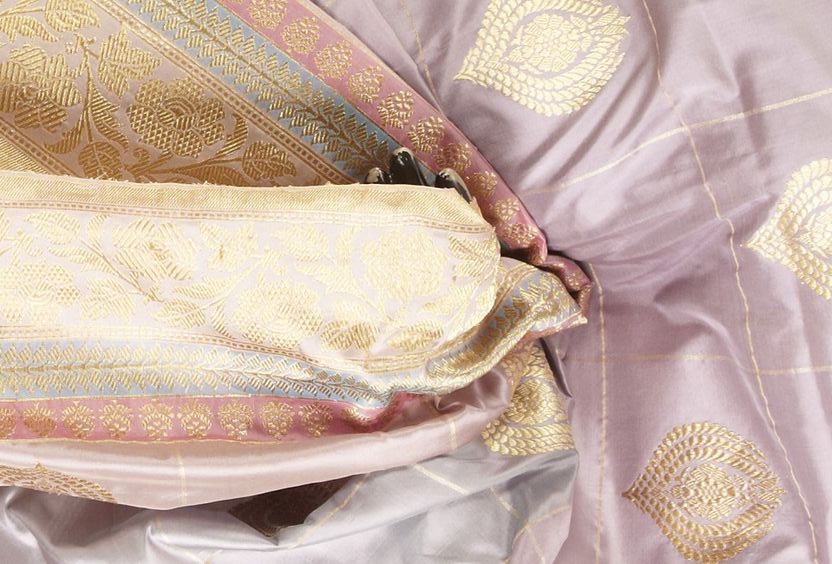 These Pictures Will Force You to Get a Lilac Lehenga for Your Wedding
Description
These pictures will force you to get a lilac lehenga for your wedding. we will be making a case for the lighter hues of purple for your wedding.
Admin
Bridals.PK
https://blog.bridals.pk/wp-content/themes/bridal/images/logo.png