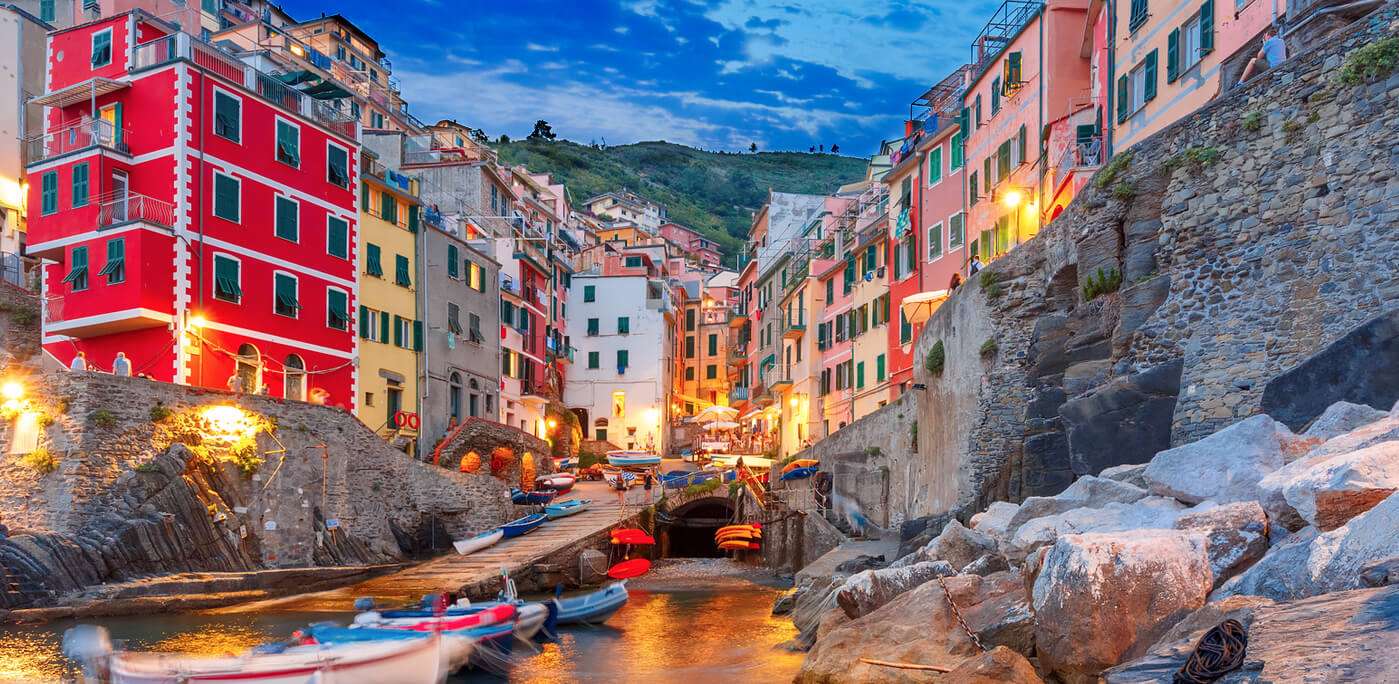 Article by: Hadia Hassan
The appeal of the picturesque Santorini might seem unparalleled, but it almost dulls in comparison to the vivid allure of the 5 lands of Italy or simply the Cinque Terre. This unheard of cluster of villages rests on the coast of the Ligurian Sea and looks like it's straight out of "Mamma Mia." The colorful buildings in these tiny villages make for the most aesthetic honeymoon photographs and the whole landscape is so beguiling that you'll find yourself falling in love with these hamlets as well as its residents.
The dreamy Cinque Terre consists of five villages i.e. Manarola, Riomaggiore, Vernazza, Corniglia and Monterosso al Mare. Monterosso al Mare happens to be the largest of these villages which is why most people tend to stay here on their honeymoon. It also has hotels that offer 4-5 star services so that you are comfortable during your stay here. While you're here we suggest that you visit one of Italy's finest eateries and indulge in the scrumptious Italian delicacies such as fresh pasta and pesto. Maybe even share a thin crust Italian pizza with your significant other and take a couple of swigs of fine Italian red wine while you sit in a cozy restaurant overlooking the sea in Cinque Terre. These hamlets also offer fresh seafood due to the adjoining sea food industries in the region.
It goes without saying that you two love birds will be in for one of the most romantic experiences of your life. Even if, you decide to make a brief stopover to Cinque Terre before exploring the rest of Italy you'll need about 3-4 days to explore it fully. Its main attractions include the obvious pebbly beach, its vineyards, botanical gardens, uphill hikes and obviously its brightly colored buildings. But, its harbor is undoubtedly its raison d'être. You can take a yacht ride on the clear blue waters of the Ligurian sea in order to spend some quality time with the love of your life and maybe read out some Shakespeare quotes in the deck of your yacht to the Juliet of your dreams. This might be the perfect time to whisper in her ear that,
"In faith, I do not love thee with mine eyes,
For they in thee a thousand errors note;
But 'tis my heart that loves what they despise,
Who, in despite of view, is pleased to dote;"
The woman of your dreams will be delighted after this experience and consequently the two of you will find time to bond spiritually. Now that we have painted a pretty picture of Cinque Terre here are some breathtaking real life photographs of this sheer spectacle of scenic beauty:
These are some pictures of the mesmerizing 5 lands of Italy for you to behold and marvel at. Bask in the charisma of this stunning honeymoon destination and drown in its beauty.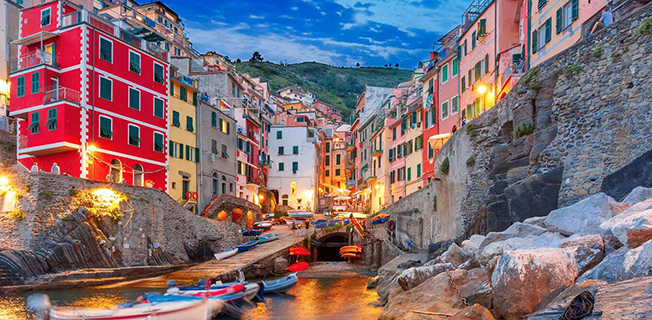 The 5 Lands Of Italy As The Perfect Honeymoon Spot For 2019
Description
Looking for a honeymoon destination? How about the 5 lands of Italy?
Admin
Bridals.PK
https://blog.bridals.pk/wp-content/themes/bridal/images/logo.png