Article by: Hadia Hassan
Pakistani deserts aren't exactly considered the highlight of the country's geology. But such hidden beauty lies in these deserts that you may never have seen before. These deserts are truly enchanting and seem like something out of a movie. If you're a budding photographer or even a thriving one, then these deserts are the best places in Pakistan to put your skills to the test. They provide us with the perfect opportunity to capture the true beauty of the white sand covered terrains of our country. Like something out of an Arabian night, you can also spend a dreamy night in a marquee in one of these deserts or take a camel ride with the love of your life through the desert.
There is much more to these deserts than just their natural beauty. For instance, you will find some medieval forts in some of these deserts too, for instance, the Derawar fort rests deep in the heart of the Cholistan desert. While you're there you do not want to miss this wonderful opportunity. Another unique Pakistani desert is the 'Cold Desert' in Skardu. The Katpana Desert or simply the Cold Desert is located in Skardu and it contains large terrains of white sand. Here are some pictures of Pakistani deserts that will leave you enchanted with their beauty: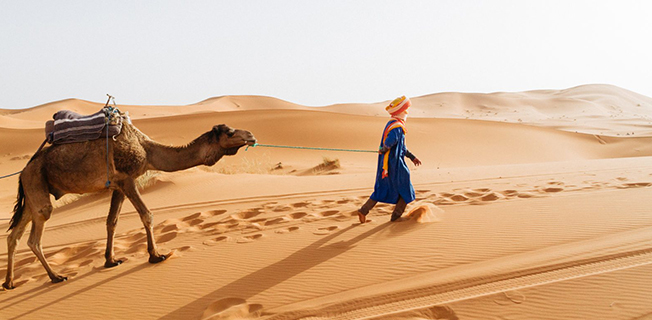 Pictures Of Pakistani Deserts That Will leave You Under A Spell..
Description
These deserts will leave you besotted!
Admin
Bridals.PK
https://blog.bridals.pk/wp-content/themes/bridal/images/logo.png