5 Most Pristine Libraries For Book Enthusiasts To Visit On Their Honeymoon
Apr 22, 2019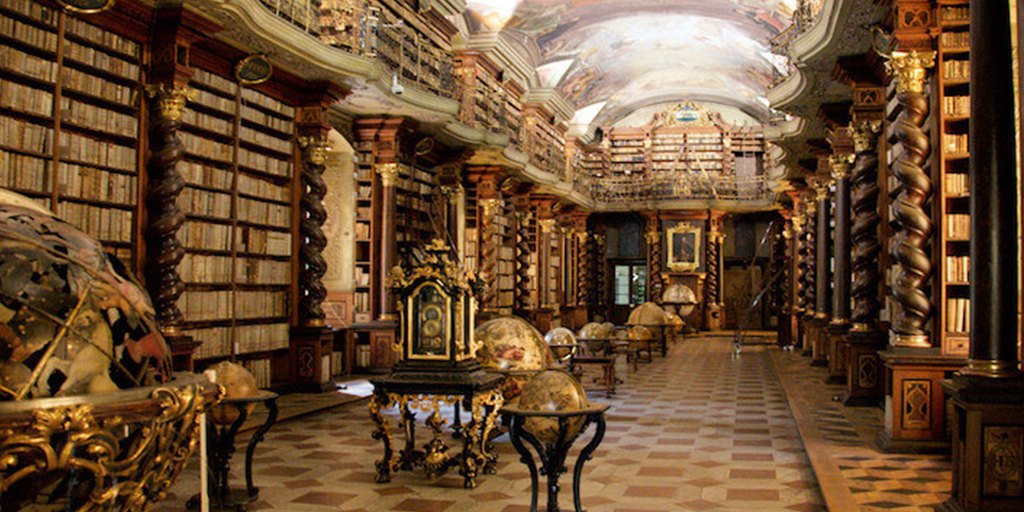 Article by: Hadia Hassan
Growing up in a convent always made me oddly fascinated by gothic architecture. I still remember that time when I would hastily traverse my school's beautiful corridors during our recess and run off to our centuries-old library. The tall shelves filled with Victorian literature classics and copies of the Pride and Prejudice would awaken every cell in my body. There's just something so beautiful about that instant when you open a library book and take in a whiff of its addictive scent! That sweet, piquant smell that every book lover cherishes. Now doesn't that sound dreamy?
If books fill you with the same warmth, then you probably have a penchant for old libraries and the treasures that reside within them too. Let's face it. What's not to love? Young women must, after all, add something substantial to their minds by extensive reading. Mr. Darcy would totally approve. *winks*
So, ladies, it's time to pack your own bags and take your Mr. Darcy to some of the best libraries in the world for a jaw-dropping book-"yay" experience. Here are some of the most beautiful libraries in the world that will stop your hearts:
1. Biblioteca Nazionale Marciana (National Library of St Mark's)-Venice
Venice is the ultimate honeymoon spot and happens to be one of the most romantic cities in the world. This dazzling experience will leave you feeling giddy at the sight of some of its breathtaking renaissance monuments including the National Library of St Marks. Not only does this library house some of the oldest book collections in the world but it also provides an opportunity to witness the paintings of artists like Titian and Tintoretto.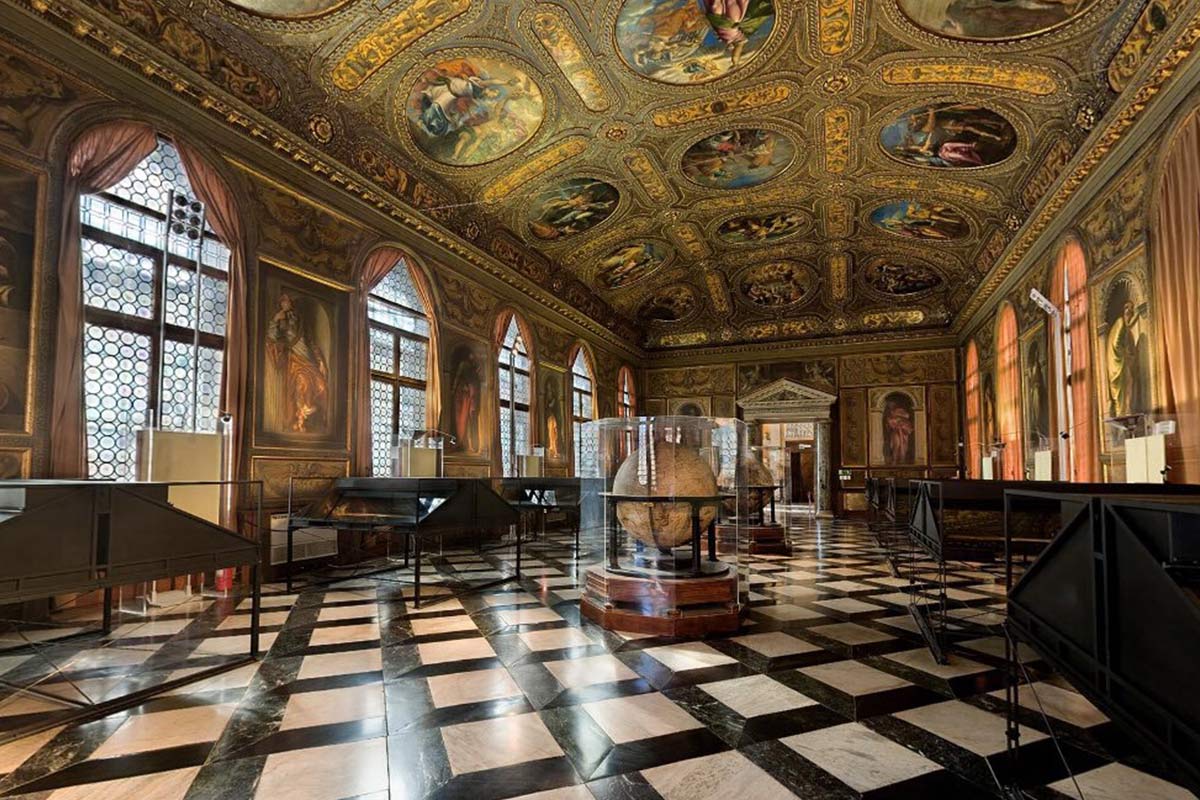 2. Trinity College Library, Dublin-Ireland
Not only does the Trinity College Library hold every book ever published in Ireland but it also houses many of Ireland's national treasures. Replete with 7000,000 volumes of music, books, and journals this library is among the biggest libraries of the world. Its illustrious long room holds a special allure for tourist and contains around 200,000 of the libraries oldest manuscripts.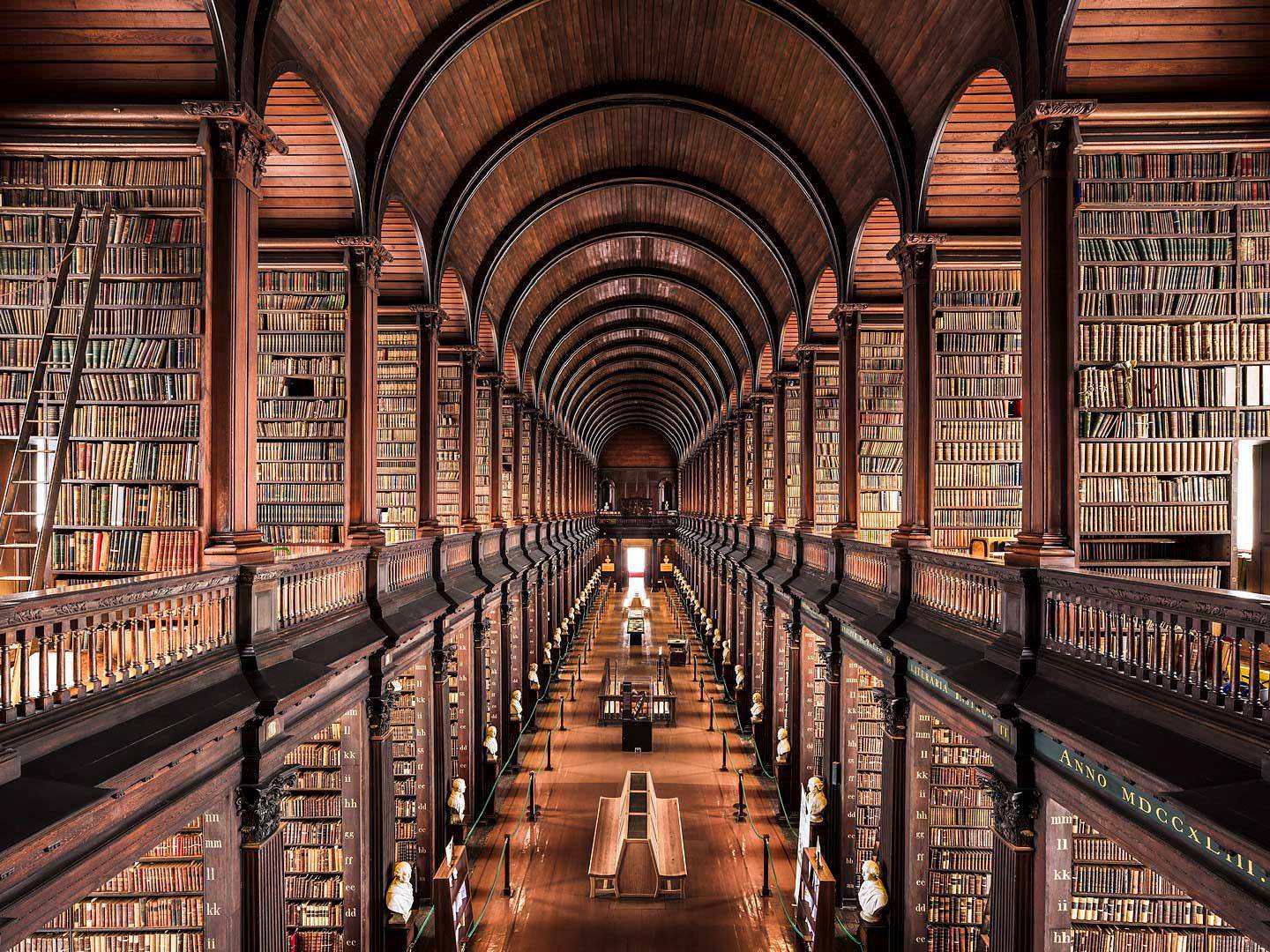 3. Austrian National Library-Vienna
This library contains a stupendous amount of more than 12 million items in its various collections. Being the largest library in Austria it attracts millions of people every year from different regions of the world. This library has been reorganized time and time again under the rule of various sovereigns who have ruled Austria. Its baroque interior will cast an instantaneous spell on you.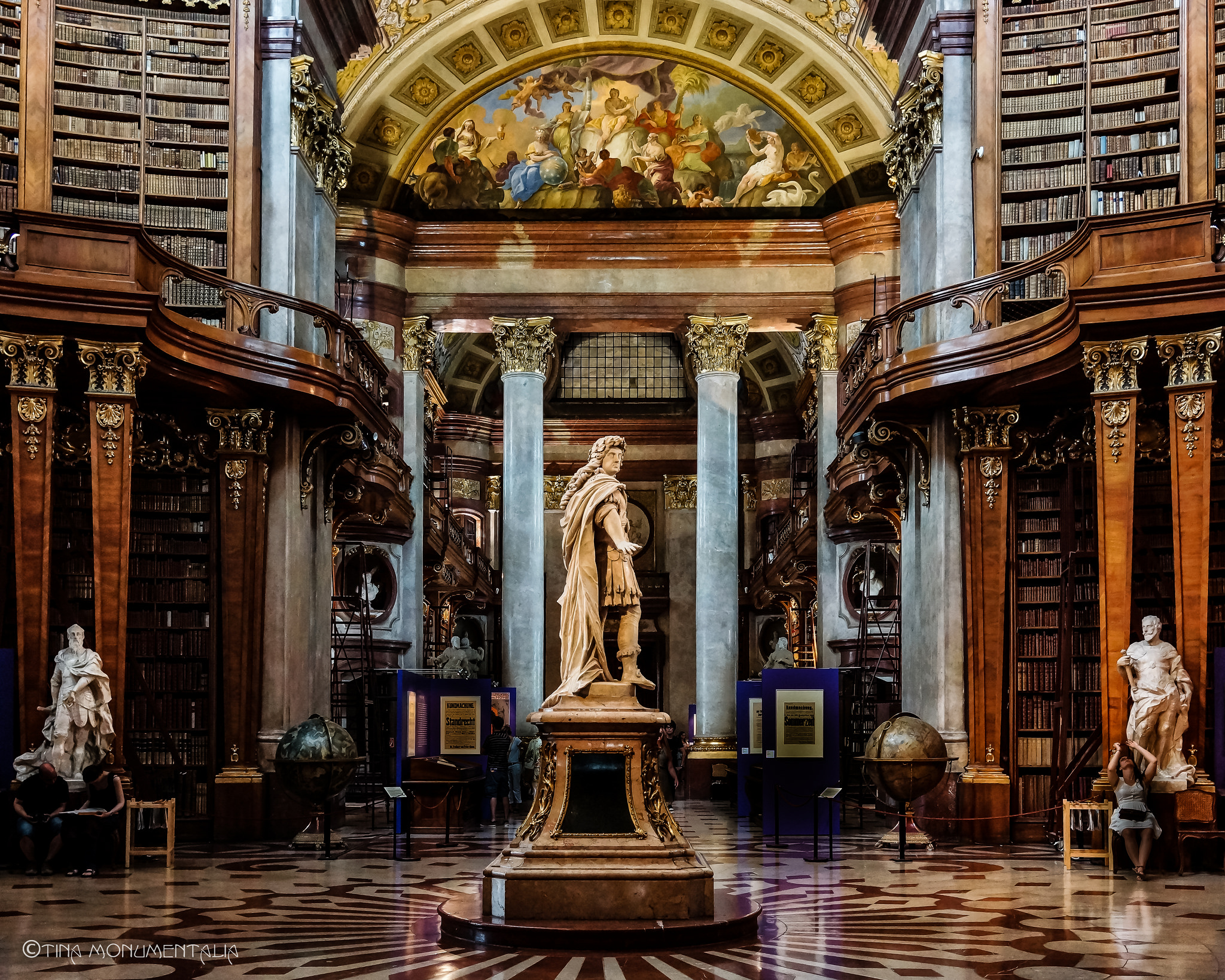 4. Royal Site Of San Lorenzo De El Escorial Library, S. Lorenzo De Escorial, Spain
While you're in Spain, you'll be most likely to visit the Royal Site of San Lorenzo De El Escorial which was once the residence of the king of Spain. The Escorial has three libraries inside. The main attraction, however, is the Royal Library which consists of more than 40,000 volumes, and is indeed a sight for sore eyes with its marble floors and carved wooden shelves!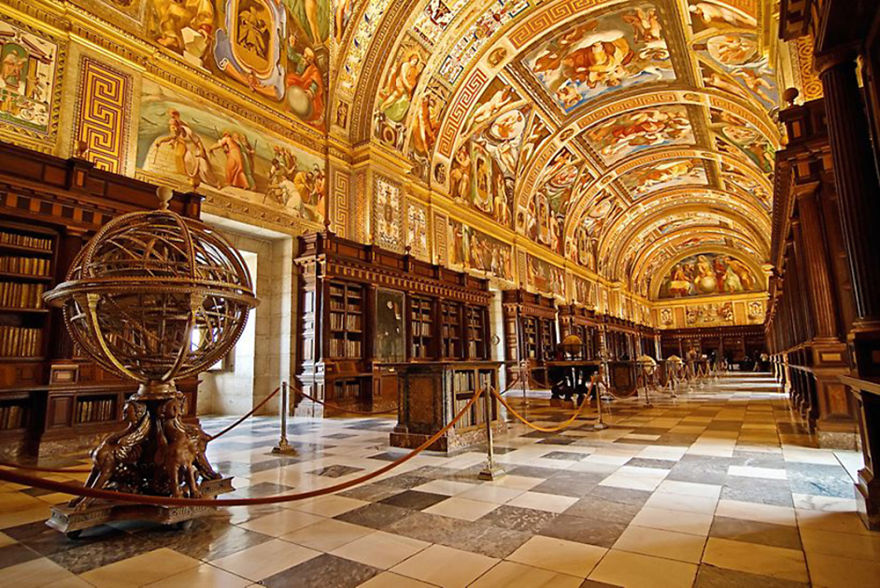 5. Strahov Monastery Library, Prague-Czech Republic
This beautiful structure was an abbey before communists turned it into the magnificent library it is today in 1950. Due to its religious ties, it is well stocked with thousands of editions of the Holy Bible and other theological books and manuscripts. The former abbeys stuccowork is so beautiful that you'll be in raptures the whole time.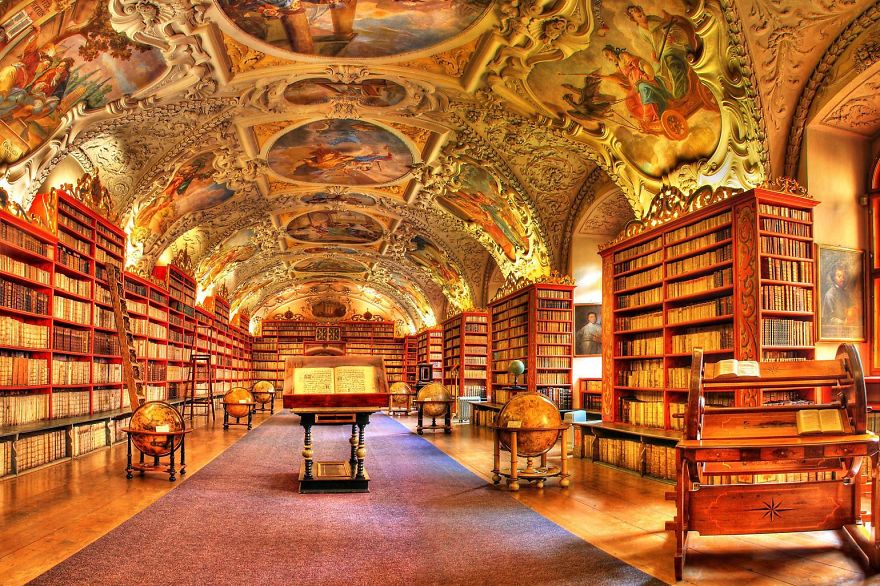 These are some of the most beautiful and pristine libraries in the world that you should definitely visit. Especially if you ever happen to visit these countries with your beau!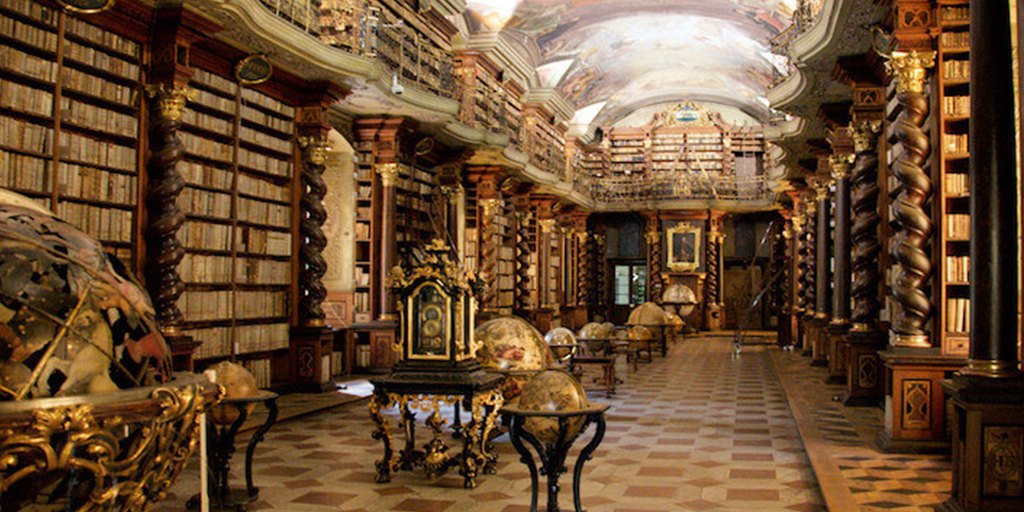 5 Most Pristine Libraries For Book Enthusiasts To Visit On Their Honeymoon
Description
Tiny little book heavens you didn't know existed!
Admin
Bridals.PK
https://blog.bridals.pk/wp-content/themes/bridal/images/logo.png