Famous Turkish Desserts To Indulge In On Your Honeymoon
May 03, 2019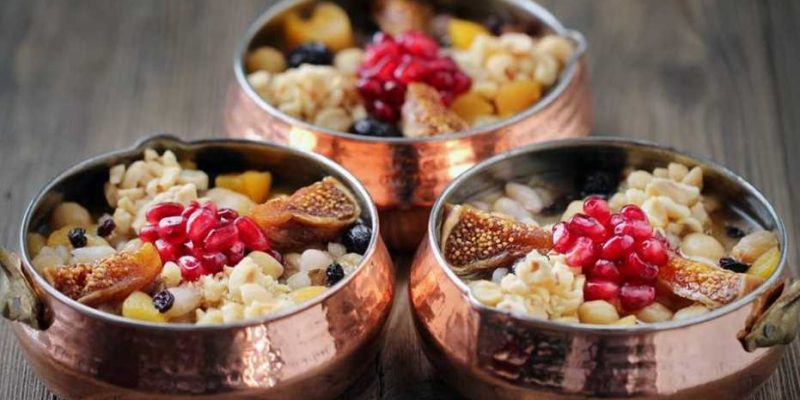 Author: Hadia Hassan
Who doesn't remember that part in The Chronicles of Narnia when Jadis the White Witch lures little Edmund to her castle by offering him Turkish delights? Well, most of us would have done the same if we were kids because let's face it! Who isn't a fan of fresh Turkish delights? Well, peeps as it turns out Turkish delights are only a fragment of the exquisite Turkish cuisine. This scope of this vast cuisine spreads far and wide. Over the years it has been inspired by several cultures from around the world including Ancient Greece, The Middle East and Asia. One dessert is even claimed to have been invented by the Prophet Noah! Yes, you heard that right!
As a result of these inspirations, some unique and amazing desserts have emerged in Turkey such as baklava, künefe and the list goes on.
Now here are some of the most scrumptious Turkish desserts that you should indulge in while you're off discovering the hidden treasures of Turkey:
1. Turkish Delights
Turkish delights are Turkey's version of jelly. Although you can find them at several eateries around the world but we suggest that you experience the real taste of these famous delights in the country itself. Chefs prepare Turkish delights by using starch and sugar gel and then garnishing them with pistachios, walnuts and sometimes hazelnuts too. They come in a wide variety of flavors such as rose water, pomegranate, orange and the list goes on. Let's face it, if Cadbury couldn't resist them that they came out with a dairy milk chocolate bar which incorporated the sensational taste of these treats, then how can you all resist!?!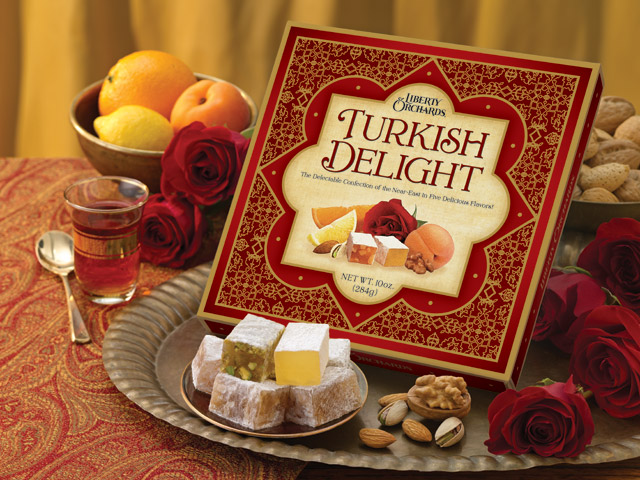 2. Ashure-"The Pudding Of Noah"
This medieval dessert is believed to have been first cooked by Noah himself in Palestine by using an assortment of ingredients available. You can whip up this little dessert by using several grains, beans, dry fruits and most importantly porridge.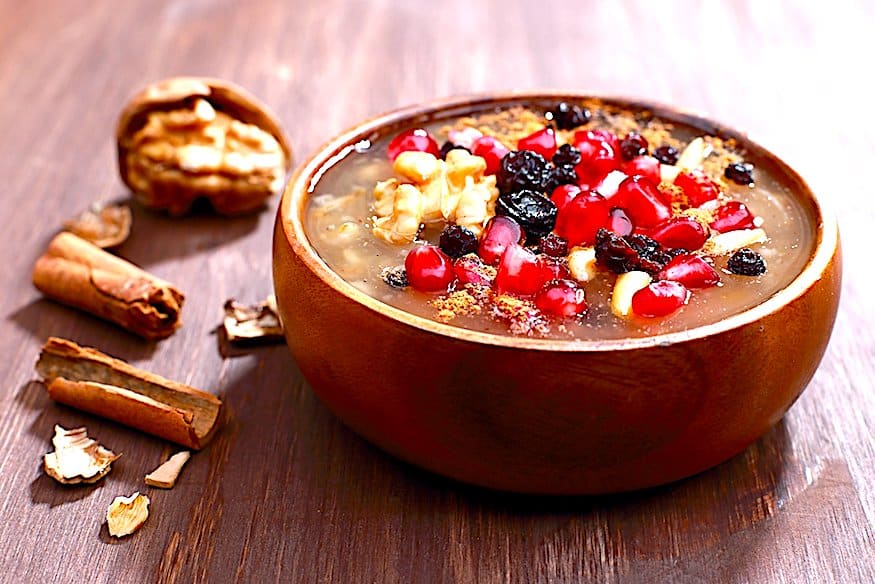 3. Künefe
This delicious Turkish dessert was invented in Palestine and is made from baked cheese and pastry dough and then coated with a sugary syrup. künefe or kunafeh is then garnished with grated pistachios to enhance its flavor. Künefe is also a common Ramadan dessert in the Middle Eastern countries.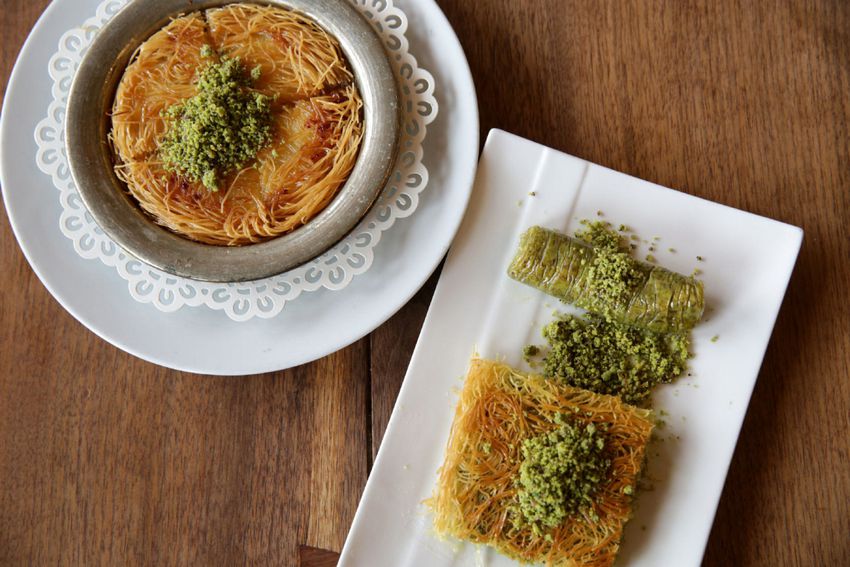 4. Baklava
Turks make Baklawa by using layers of phyllo, which is a a sweet syrup and nuts. It is one of Turkey's most famous desserts and some people even garnish it with crushed pistachios and caramelized sugar. Its crispiness and buttery texture will have you hooked and you'll want to eat it every day during your stay there. If Matt Preston can get hooked onto these then we're certain you all will too!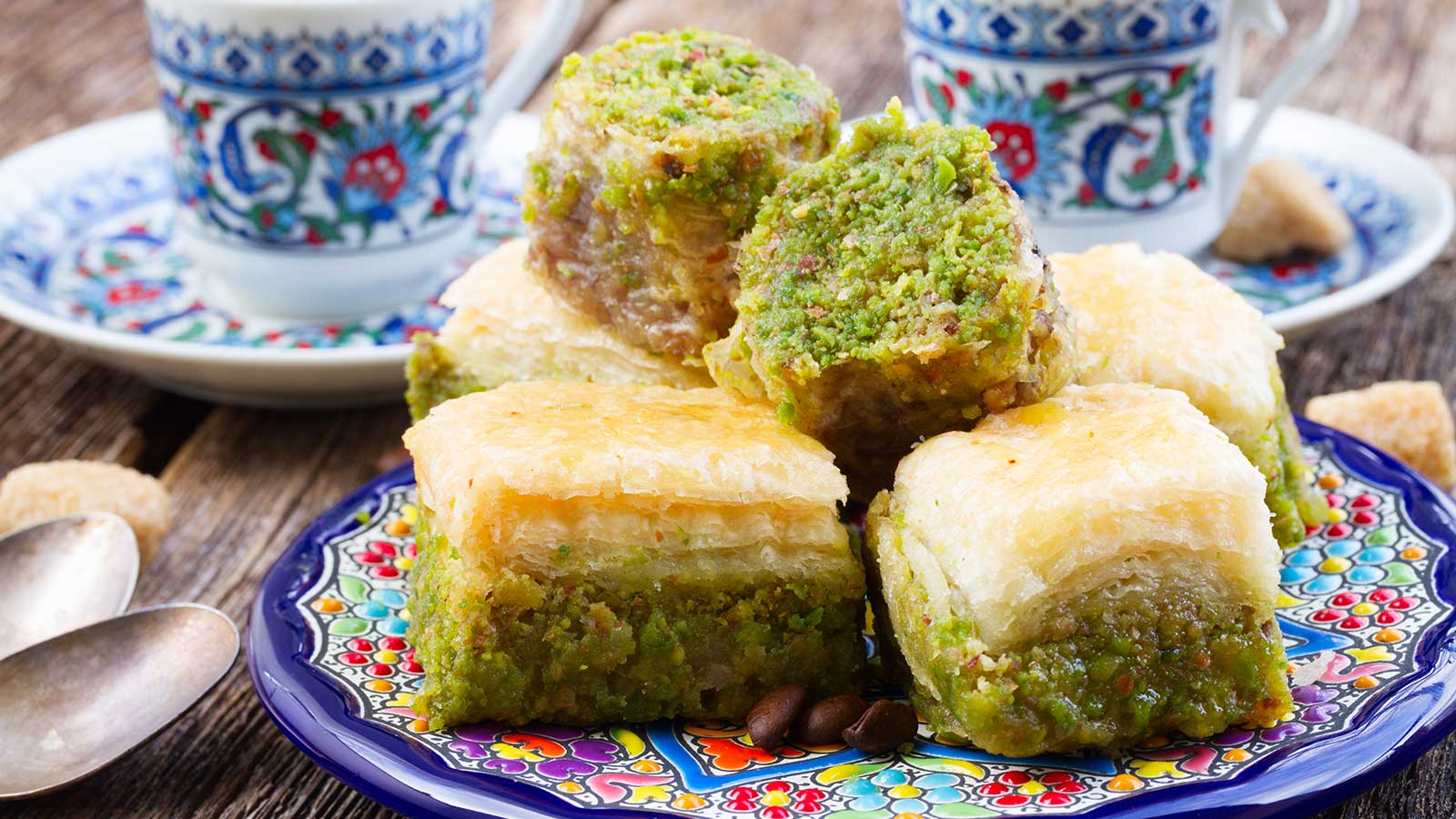 5. Kayisi Tatlisi
Turkish patisseries make Kayisi tatlisi by using baked dried apricots and stuffing them with clotted cream, walnuts and then finally garnishing them with crushed pistachios. Now doesn't that sound delicious? Apricots are found in abundance in Turkey and turning them into this finger licking dessert was one of the best ideas ever!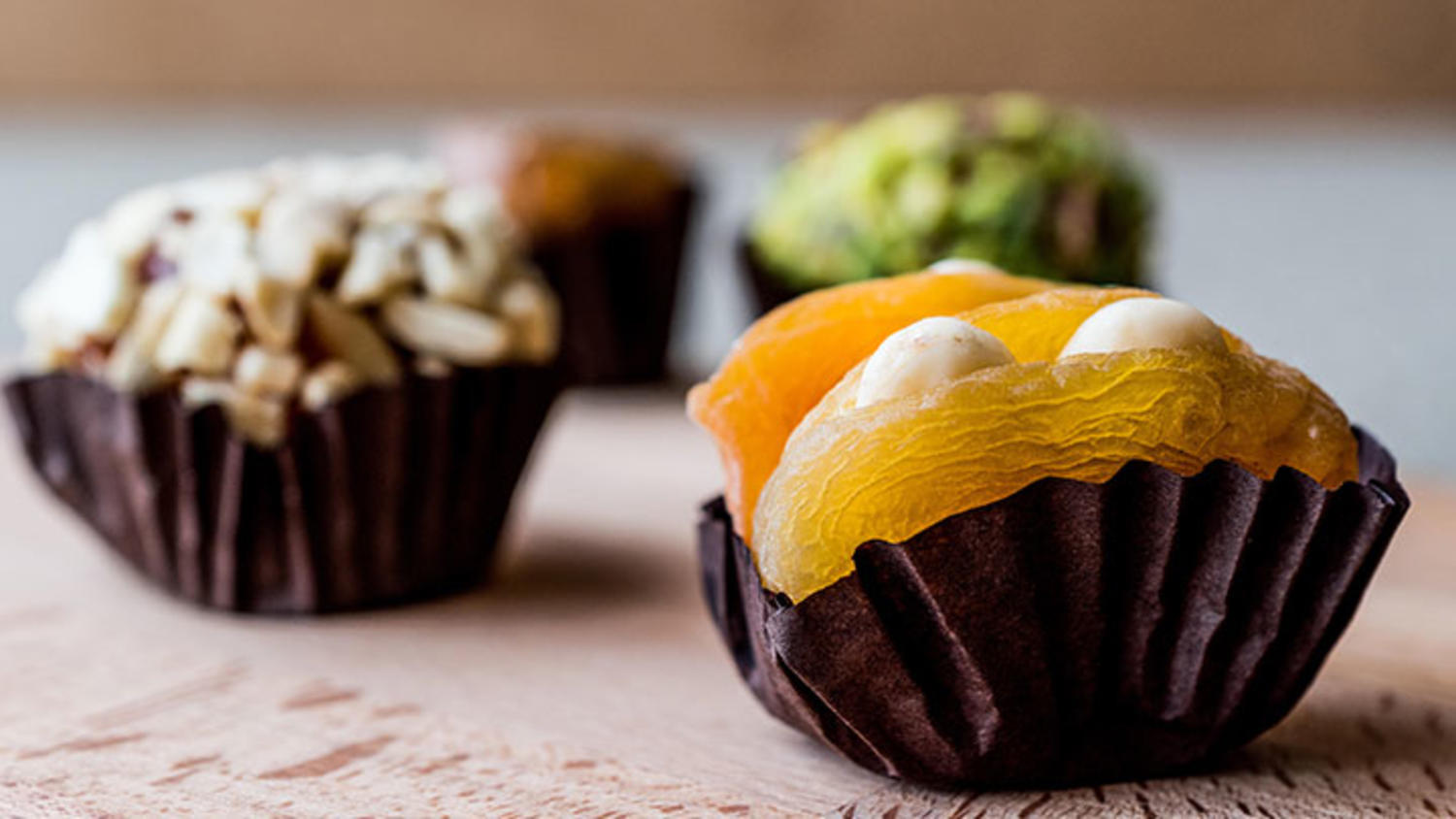 6. Şekerpare
You can find this Ottoman dessert  in various Istanbul-based dessert houses. Şekerpare or Semolina cookies are Turkey's version of cookies. Eateries prepare them by baking tiny balls of almond based pastry dipped in a sugar and lemon syrup. Nearly every Turkish household makes them. Especially on special occasions and at the end of Ramadan. You'll fall in love with this succulent dessert the moment it starts melting in your mouth.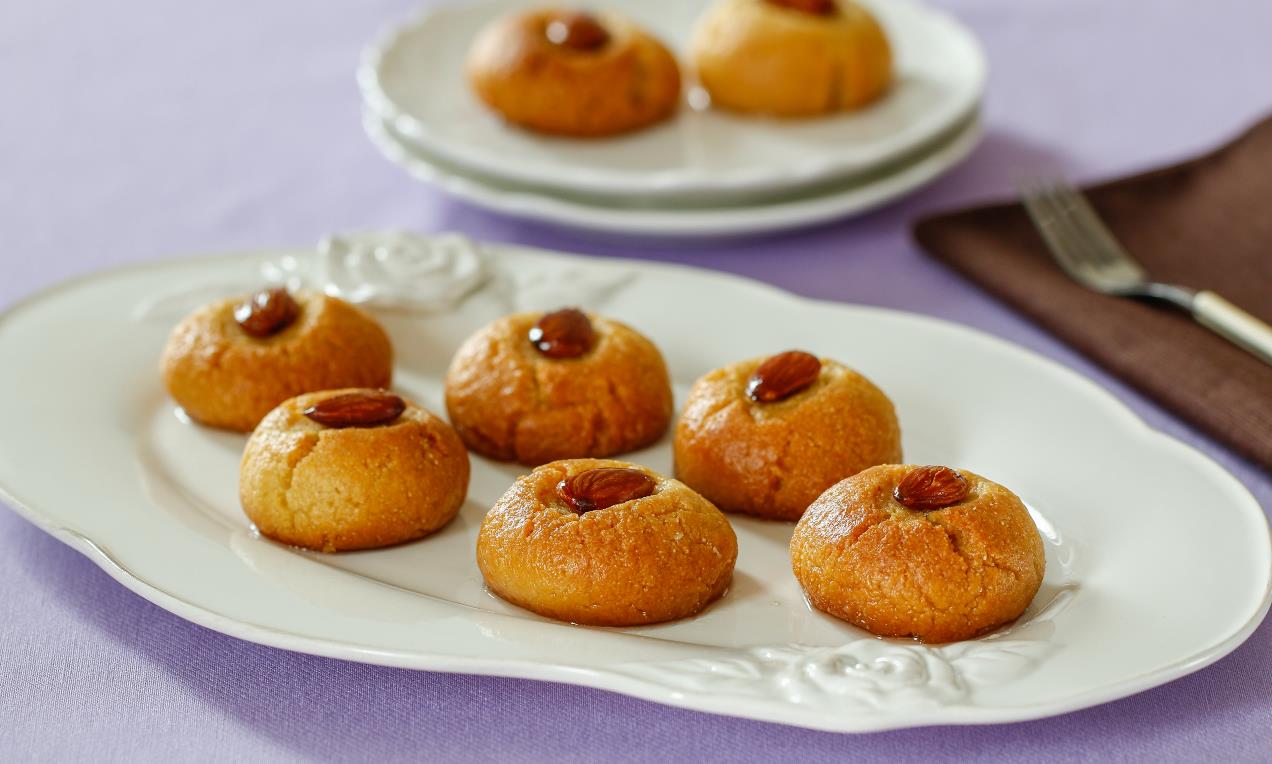 These are some famous Turkish desserts that we at Bridals.pk absolutely love! We hope that you get to try them with your significant other on your honeymoon!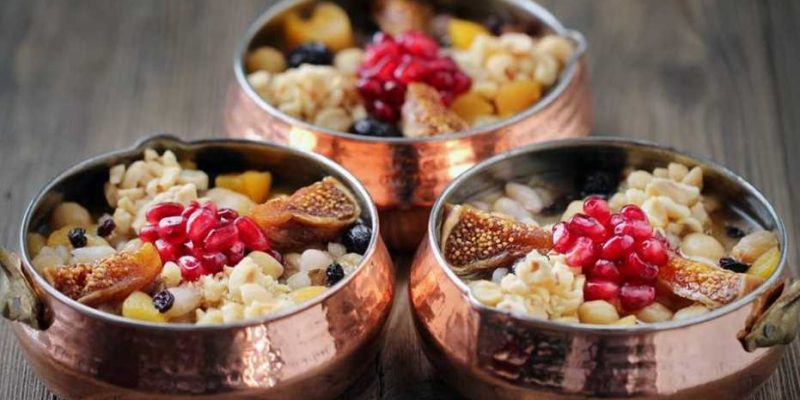 Famous Turkish Desserts To Indulge In On Your Honeymoon
Description
Did someone mention Turkish delights???
Admin
Bridals.PK
https://blog.bridals.pk/wp-content/themes/bridal/images/logo.png