Article by: Hadia Hassan
Myanmar isn't exactly on top of an average hitchhikers bucket list. But this country has hidden beauty so mesmerizing, that you'll be in raptures once you visit it. The whole experience will be so tranquilizing that you'll want to start meditating with all the Buddhist monks there. You'll instantly want to get some spiritual healing and be at peace with your inner self. Some of the best places to visit in Myanmar are the Buddhist temples, its pristine white sand beaches, and the palaces. While some of its top tourist attractions include Shwemawdaw Paya (Golden Temple), the great golden rock, the stupas of Bagan, the Irrawaddy river, famous Buddhist monasteries, the famous Ngapali beach, the Inle lake, the Taung Kalat monastery, the Shwedagon pagoda, etc. Each of these locations will help you indulge in the true Buddhist culture and interact with Burmese locals and monks.
Once there, you'll feel immersed in the true culture of Burma. Furthermore, you will get a chance to experience Burma in the true sense. Here are some mesmerizing photos that will make up your mind to go bag packing to Burma on your next vacation, even if it wasn't on your bucket list before:
These are some of our favorite pictures of the amazing country Myanmar. We hope that you love the country just like we do. It possesses true beauty and you'll be beguiled by the sanctity of the Burmese shrines and monasteries.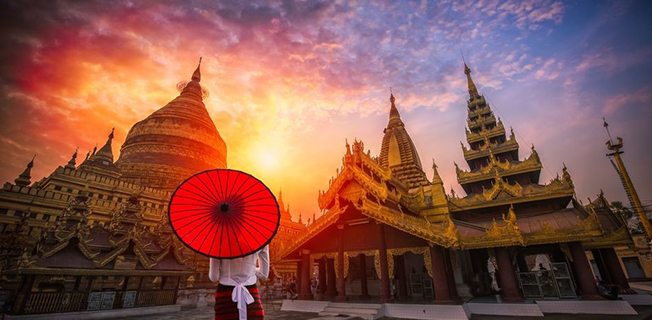 16 Amazing Pictures That Will Make You Go Bag Packing To Myanmar.
Description
Can't decide where to go for a vacation? Here's a suggestion.
Admin
Bridals.PK
https://blog.bridals.pk/wp-content/themes/bridal/images/logo.png