Day time weddings are known for their unique ambiance. The soothing color palette and the vibes it gives out has its own rare beauty. From décor to bridal dresses, what's not to like about a daytime wedding? The main thing while planning your daytime festivities is to select the perfect color scheme, because all the décor elements depend upon it. Apart from décor, your full bridal attire also relies on it. There are a few rules that you must follow for that matter. If your chosen wedding color scheme is soft, then you are good to go.
Let us tell you it is really not that hard to pick the perfect color scheme. All you need to do is to pick the soft hues, whether it is for dress or décor. Make sure it won't be hard on the eyes during the daytime. The daytime color palette offers many mellow hues that you can pick for your bridal attire.  From pastels and ivories to soft red to bright green, there are endless options.
So if you are having a daytime wedding and still stuck on what color to wear on your special than we are here to help you solve this conundrum. After viewing our list of colors that you must consider for your daytime bridal lehenga, you will forget to skim Instagram feed. Take a look at the daytime colored bridal attires.
Now you have a list of colors that you can wear on your daytime wedding affair. These inspirations will help you pick the perfect colored dress for your nuptials. This season many bridal designers are experimenting with different and unconventional hues. Trust us, the brides are drooling over these amazing creations. So, choose the one that is just like your dream dress.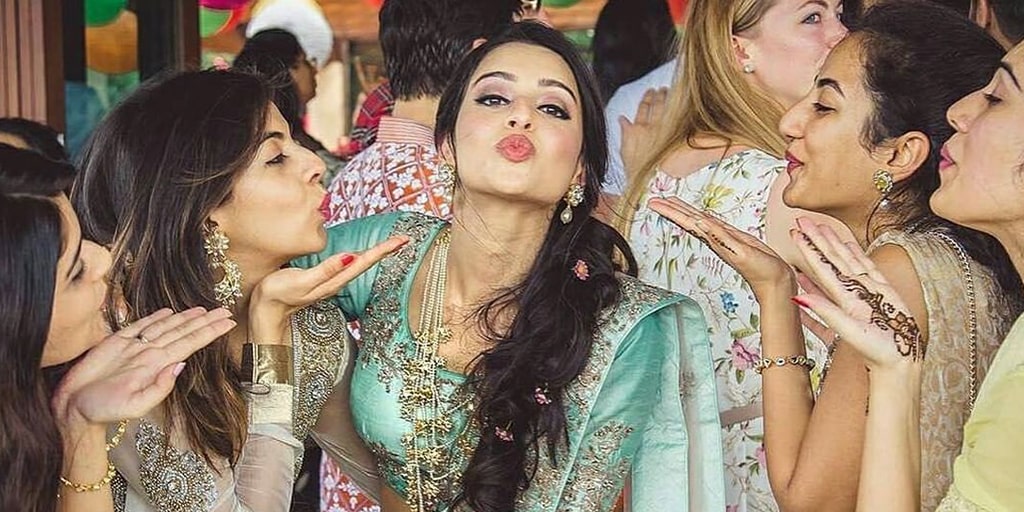 Unique Colored Bridal Lehengas for Your Daytime Wedding Ceremony
Description
After viewing our list of colors for your daytime, unique colored bridal lehengas, you will forget to skim Instagram feed.
Admin
Bridals.PK
https://blog.bridals.pk/wp-content/themes/bridal/images/logo.png