5 Pakistani Mehendi Couture Designers You Need to Know About
Mar 01, 2019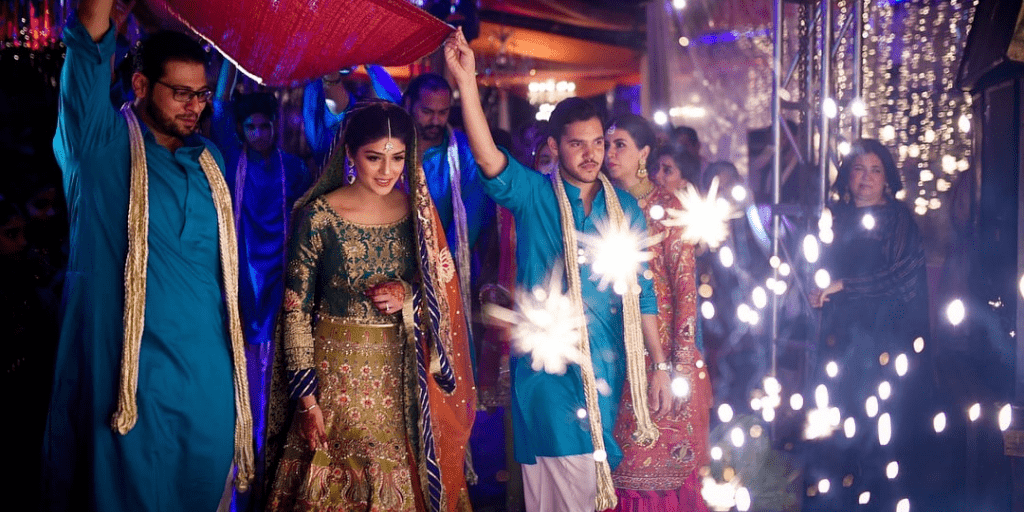 As a would-be bride, spare some time for this blog on Mehendi couture. Sometimes, when all your focus is on the wedding dress, the Mehendi dress can get a little looked over. And when the time comes, you are disappointed with the choices you made. So here were are to rescue you from making wrong bridal clothes selection that might haunt you forever. You need to see these playful designs from some of the best Pakistani designers. You might not be familiar with some names, but trust us they are all A-listers when it comes to innovative couture designs and you can't go wrong with them.
1.Farah Talib Aziz
The woman is a native of rainbows, and valley of colors. We absolutely adore her for her beautiful and feminine colors. We love how stunningly beautiful her designs are. You cannot take eyes off them, and we are not even exaggerating when it comes to FTA. She chose unusual colors for her couture dresses, and the effect turned up beautifully. Her love for magenta in the latest collection is obvious, and since we are getting over pinks a little, we approve wholeheartedly of her choice. These dresses will look gorgeous on your #shendi as well.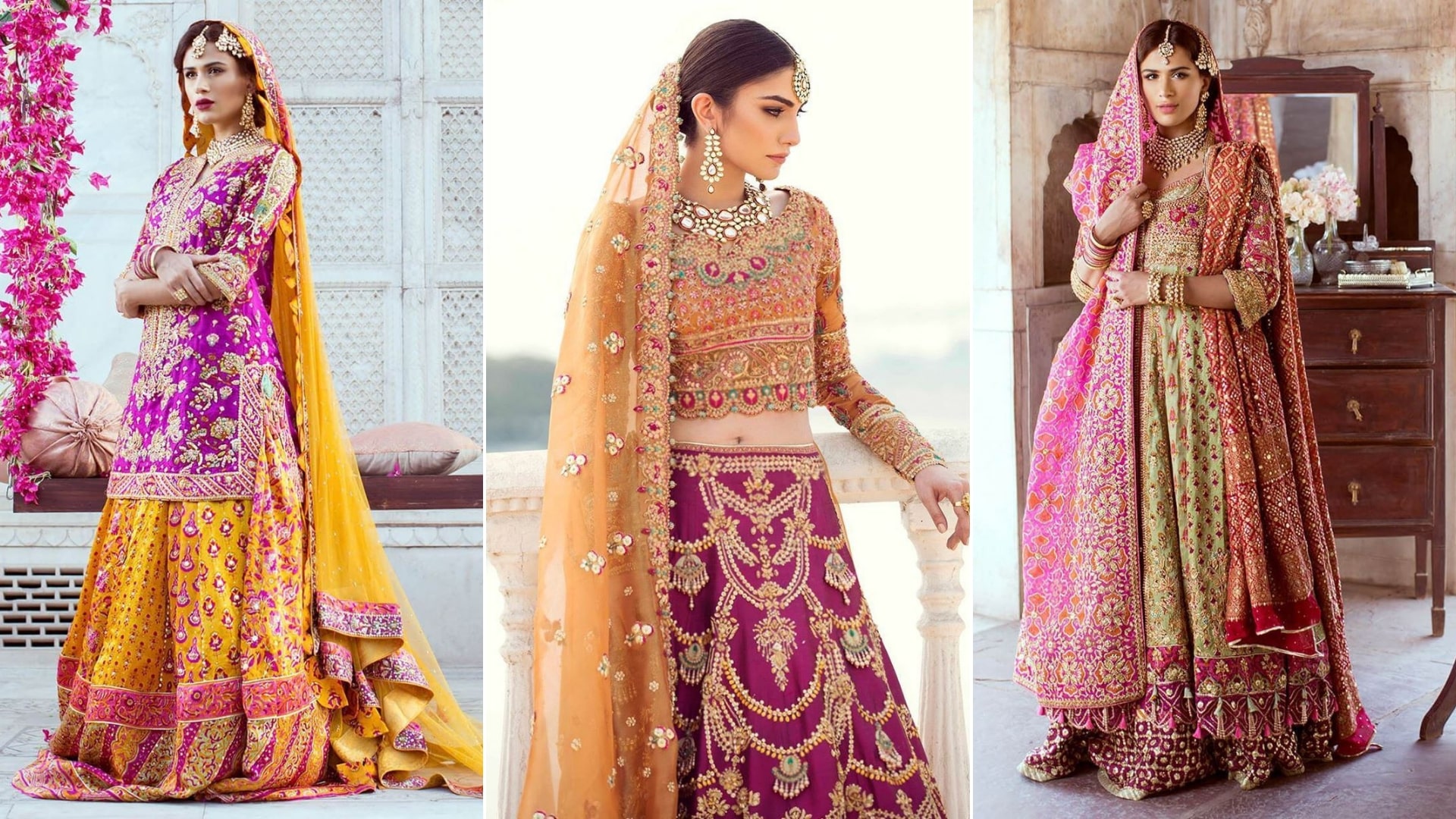 2.Deepak Perwani
Well, he had to be on the list, right? Pakistan's fashion industry's pillar, Deepak Perwani, has created some really beautiful dresses for your Mehendi function. The color palette is varied and beautiful. The embroidery is intricate, and you will love these refined details. These dresses will be an investment and you can wear them to other functions post-wedding.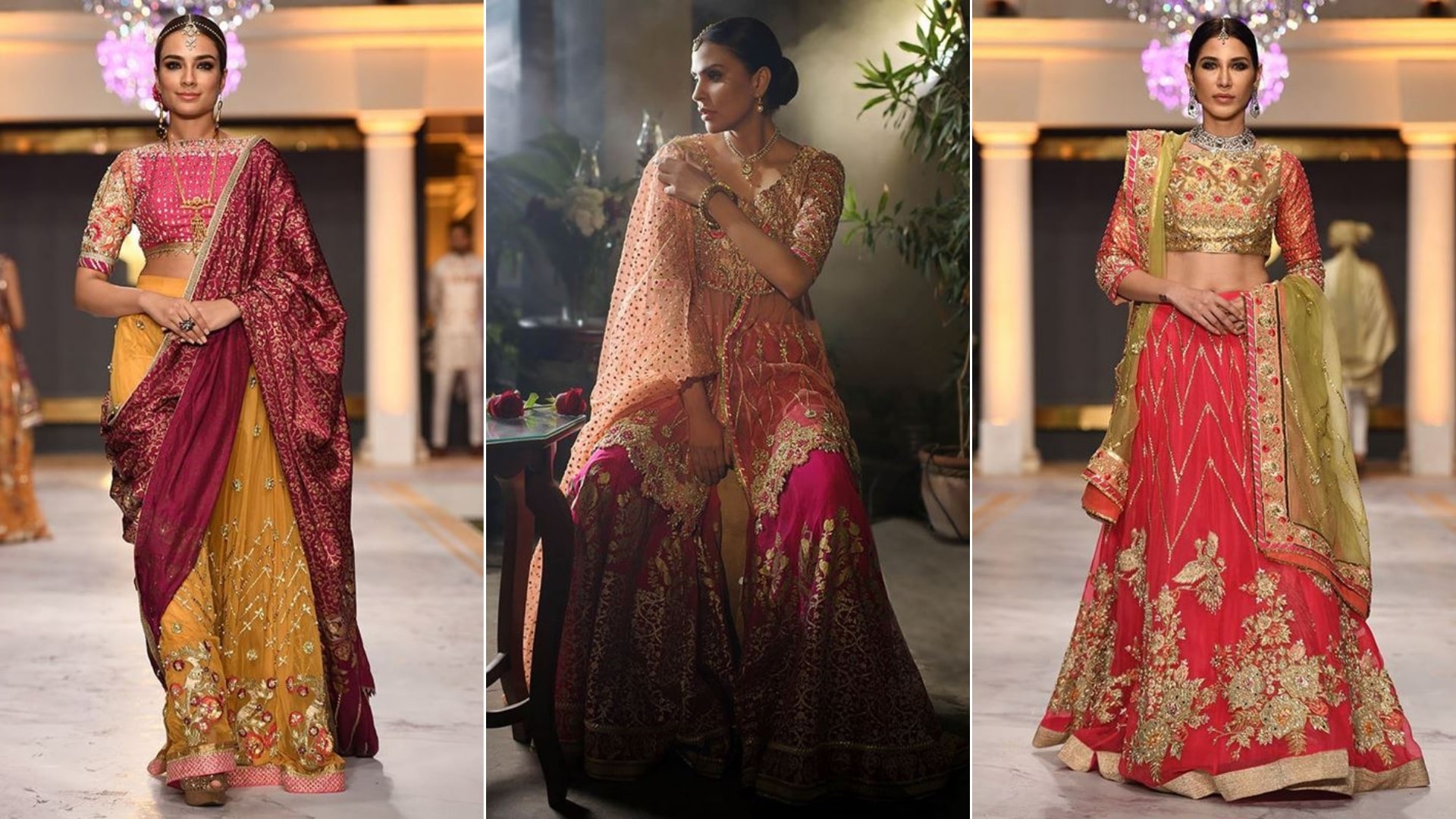 3.Annus Abrar
Make an enduring impression in the mesmerizing feast of colors that Annus Abrar couture designs embody. A little eccentric, her dresses are a color shock that will not fail to impress your guests. You can always look back to this event and you will know you made the right choice. Her Qous-o-Qazah collection will take your breath away with its color palette and refined embroidery that's too perfect for us to put into words.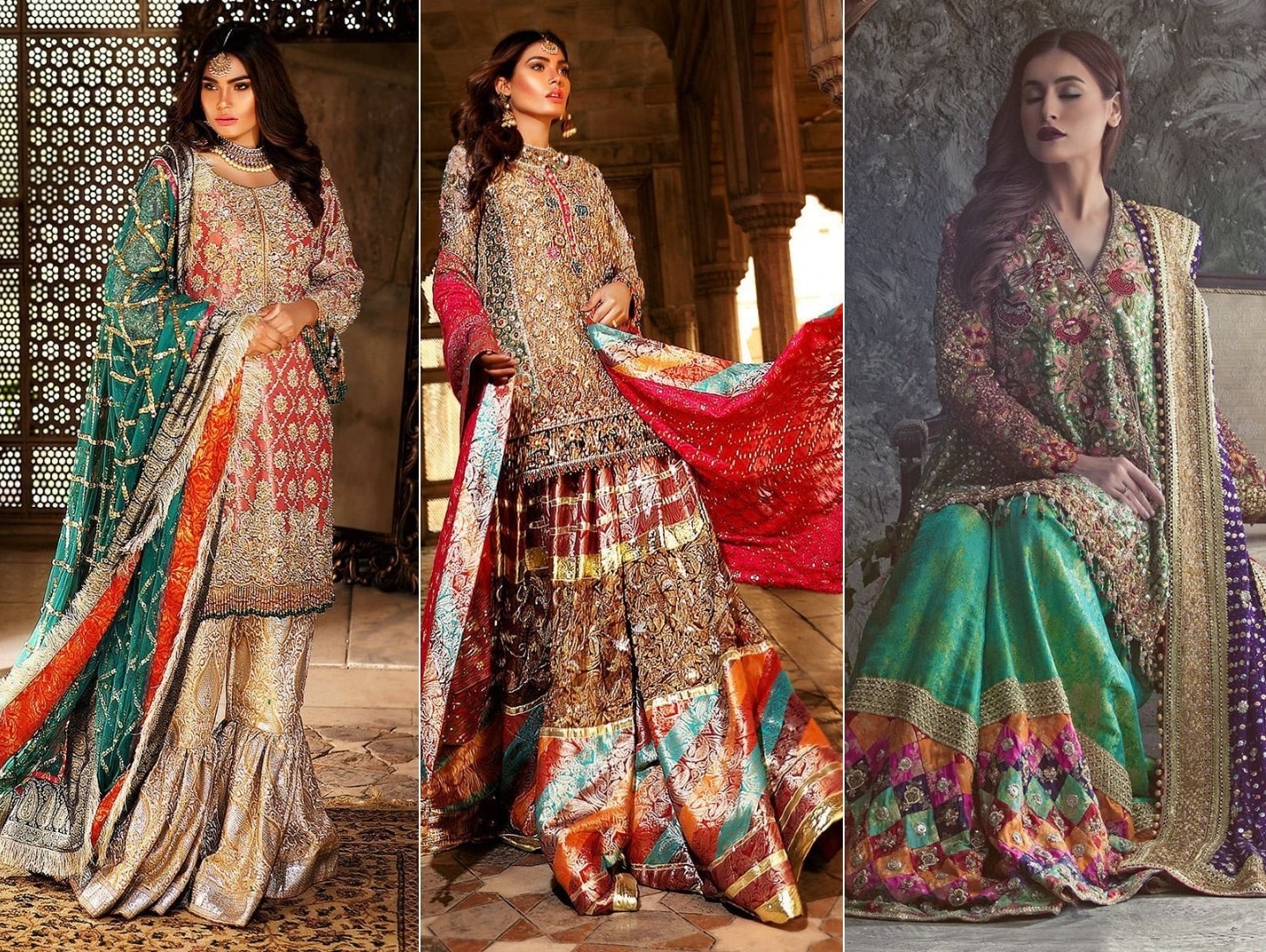 4.Adnan Pardesy
The perfect option for a contemporary bride, Adnan Pardesy's bridal collection has traditional embellishments and contemporary cuts. These dresses have the right touch for brides who wish for a dramatic flair in their outfits. Their silhouettes are timeless and graceful. You can choose these dresses if you don't wish for flash in your bridal outfit, but a deeper poise. You will absolutely love how amazingly unique these designs are for your sophisticated Mehendi function.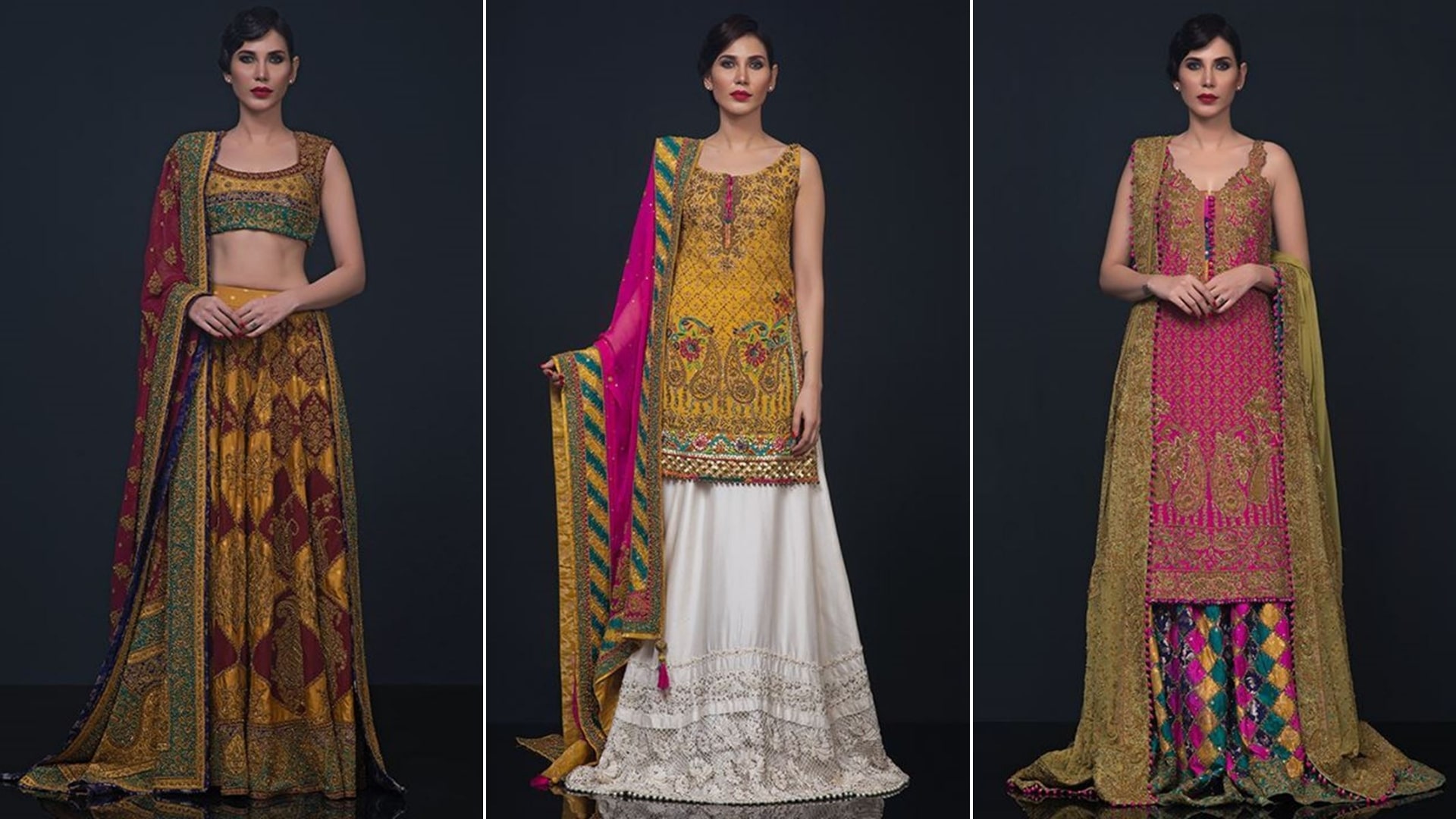 5.Zainab Chottani
Zainab Chottani can nail any type of formal and semi-formal collection, and everyone knows it. We have all loved her designs and they always sell out. Her latest Mehendi couture Aangan was described as …. An ode to the cultural beauty forgotten. It exudes an aura of old world revivalism and heirloom nostalgia. The use of indigenous Gota work encapsulates a mèlange of heritage stitches and hand crafted flamboyant patterns with timeless elegance.
Here are a few pieces from the collection you can choose. Find the rest of the collection here.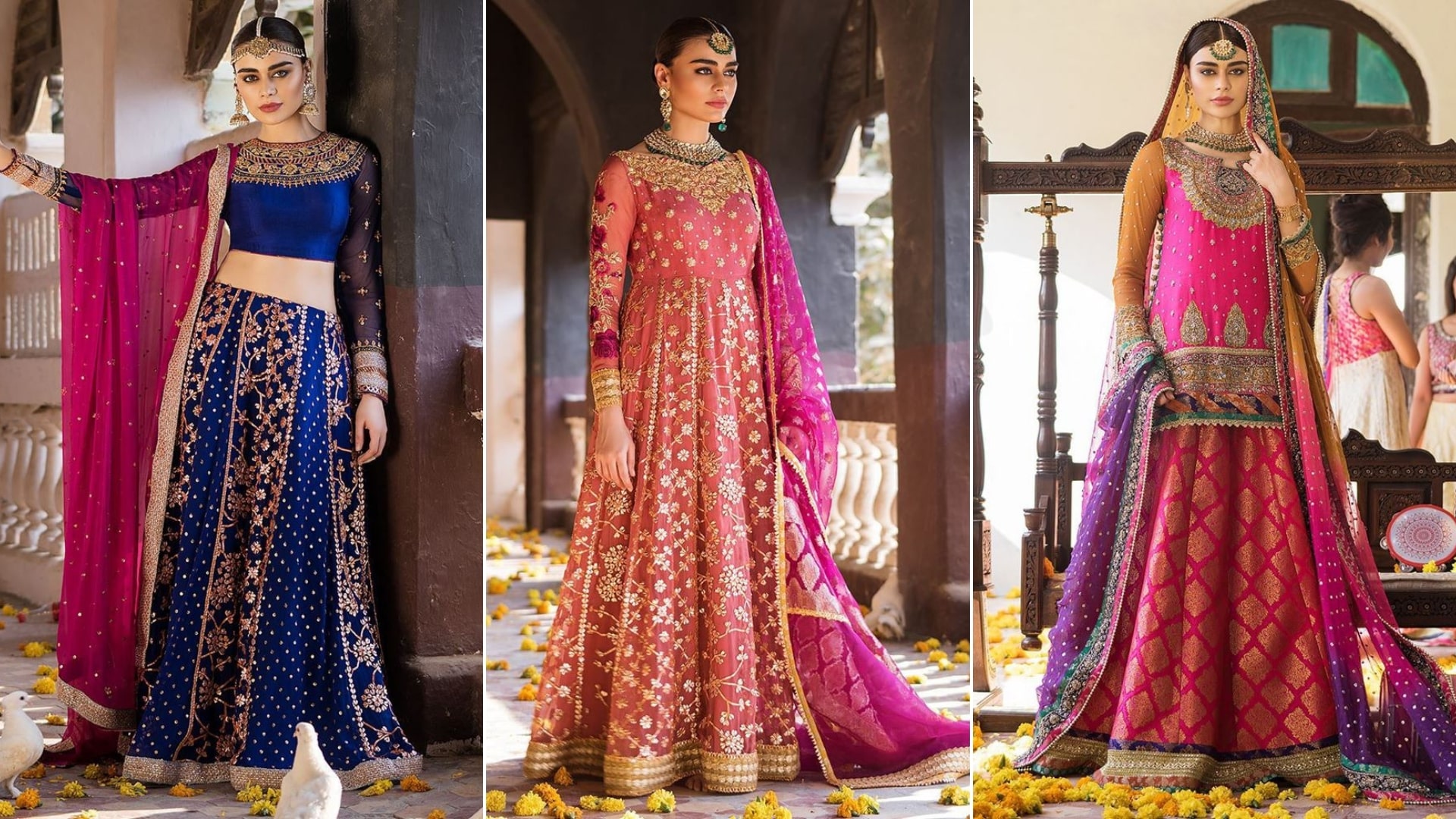 Hopefully, now you will have an idea of where to start searching when you wish to buy your Mehendi dress.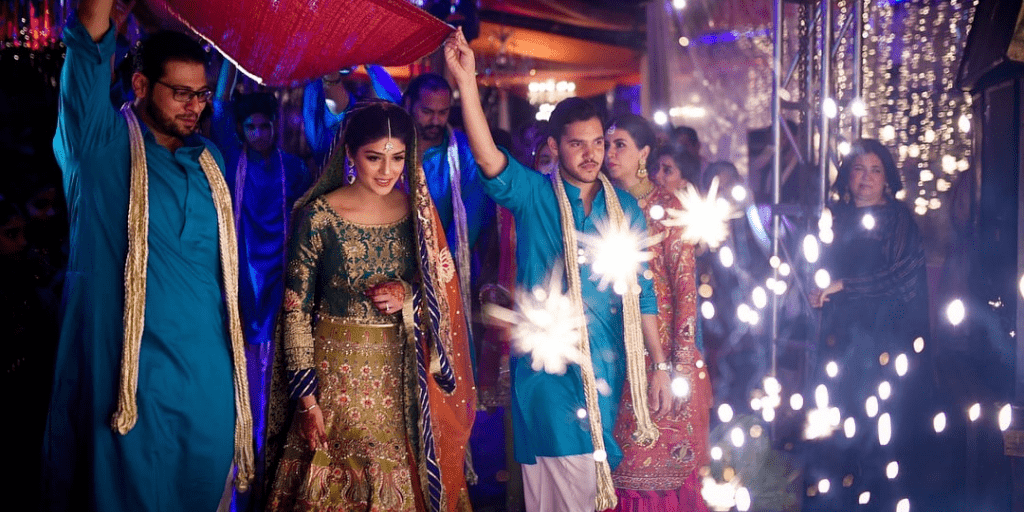 5 Pakistani Mehendi Couture Designers You Need to Know About
Description
These Mehendi couture designers know how to embody the playful and flirtatious nature of the Mehendi into your bridal outfit. Check out now.
Admin
Bridals.PK
https://blog.bridals.pk/wp-content/themes/bridal/images/logo.png