White bridal attire is supported by our religion, but sadly we Muslims of subcontinent chose to go with the reds, inspired by the cultures of the subcontinental civilizations. When we say it's sad, that's not because we have anything against the reds, we say it because fixating on the red color might be a missed opportunity for many brides. If you keep reading on this article, we will prove to you that white is a very spectacular bridal color. It might not be for everybody, but it certainly has a pure, innocent appeal that we find irresistible. We have gathered pictures of many real brides who wore white bridal lehengas and dresses for their wedding and nailed the look. You will see that they added accents from other colors to lend their dresses some sense of vibrancy that totally works.
Being open to more colors is a trend that will be ruling the 2019 wedding that's for sure.
'Why' you ask? It's because the greatest thing has finally happened and the Mehendi and Shaadi have merged to give us Shendi. It's way more practical and fun. Since, the concept of red is typically associated with Baraat, you can leave the reds behind. Expand your color horizons, and switch it up a little. For now, behold these real brides who made white dresses the dream color of every wedding palette.
In case you are looking for a few pointers; allow us to tell you which combination to white color would look amazing on your Nikah, or your Shendi, or Baraat. White bridal lehengas would pair well with:
Red
Silver Gray
Pink
Blue
Orange
Golden
Yellow
Emerald
White is a basic color so it plays well with almost every other color. The only limitation of the color is one that you imposed upon yourself. Choose this refreshing color to doll you up on your special day, and it will create the timeless look that won't fade on the pages of the time.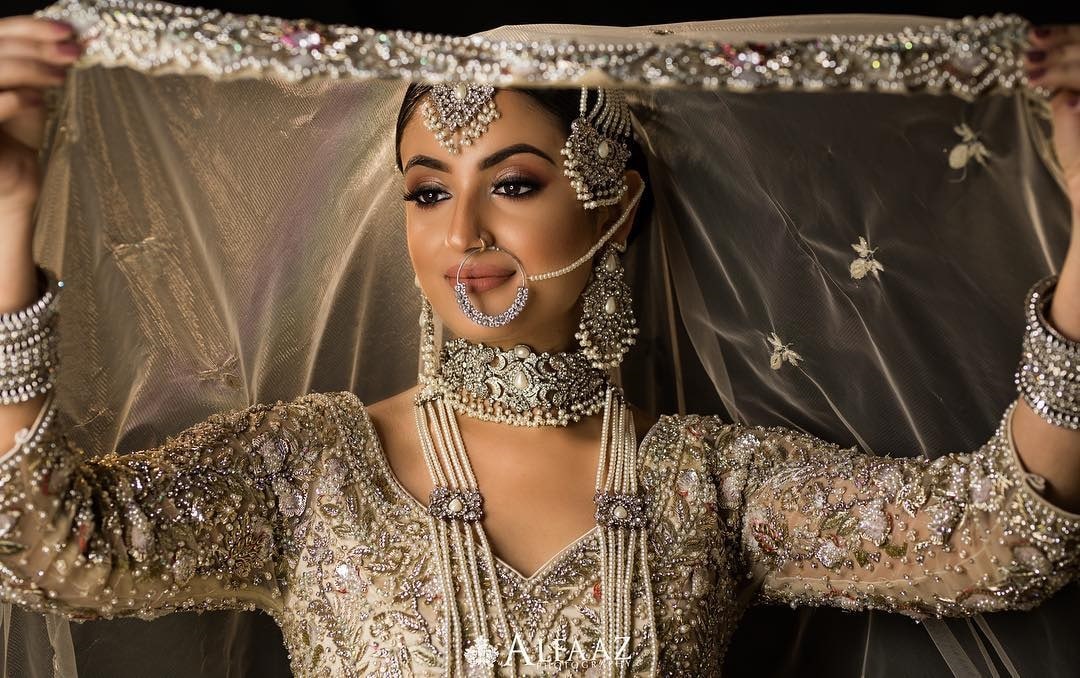 20+ Real Brides Showing How to Pull Off the White Bridal Lehengas
Description
Bridal lehengas come in all colors and types. In this article, we will show you how white bridal lehenga will be the perfect choice for you this season.
Admin
Bridals.PK
https://blog.bridals.pk/wp-content/themes/bridal/images/logo.png