The perfect set of eyeshadow will turn your eyes into show-stoppers, which is why investing in good eye makeup and contouring equipment is never considered a waste of money. Good eye makeup accentuates your eyes and brings out the natural hues of your irises. As a bride you should invest in two to three good quality eye shadow palettes that are highly pigmented and that suit you instead of buying low quality makeup that you'll regret buying later. Your wedding is, after all, the perfect time to make the right investment calls and not care about spending too much money.
Pigmented eyeshadows are long lasting and easier to apply than non-pigmented ones. They're also the more preferred choice by makeup artists for doing sharp eye makeup. The first step to choosing the right eyeshadow palette for you is determining what kind of shades you want. For instance, if you've got a dark or olive skin tone you should opt for bright, neon shades. You should pick the range of shades that work best with your complexion and eye color before picking out a palette. For instance, nude shades do not look good on every type of skin color, the same goes for dark smoky shades. Here are some of our favorite eyeshadow palettes that should be part of your bridal trousseau:
These are all the kinds of essential eyeshades that should be part of your trousseau. Some of them are so beautiful that you won't be able to stop using them!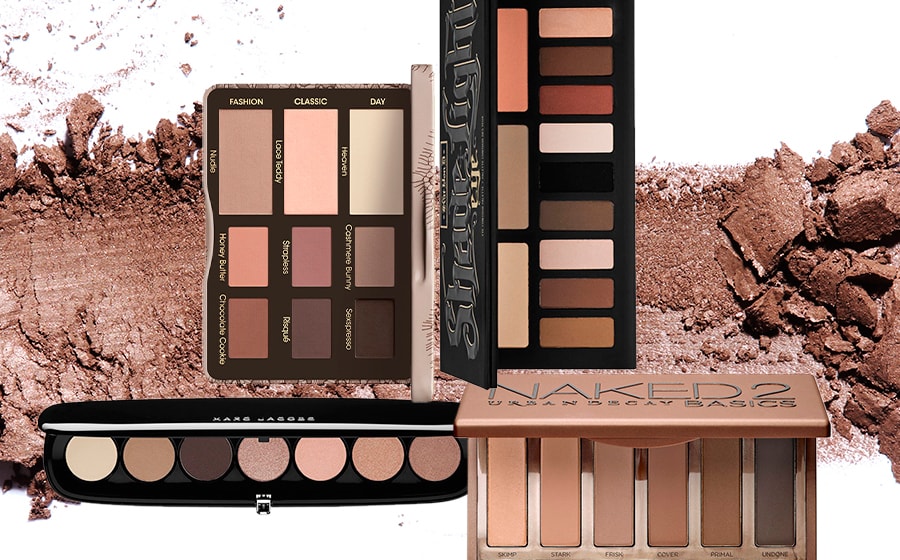 10 Eyeshadow Palettes to Include In Your Bridal Trousseau
Description
All the best eyeshadow palettes by Huda Beauty, Anastasia Beverly Hills and Urban Decay etc. to make the perfect little additions to your trousseau.
Admin
Bridals.PK
https://blog.bridals.pk/wp-content/themes/bridal/images/logo.png