5 Most Enchanting Hot Air Balloon Rides To Try On Your Honeymoon
Apr 19, 2019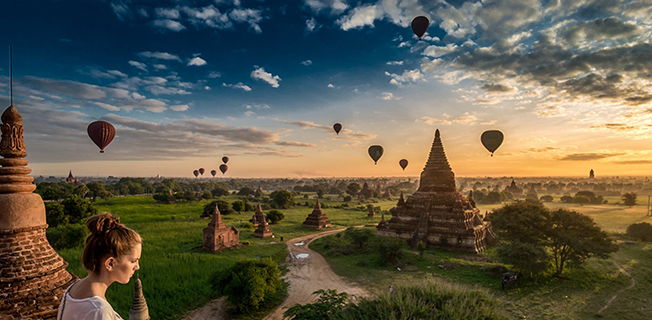 Article by: Hadia Hassan
Ladies! Who among us hasn't seen an onscreen couple disappearing into the horizon in a romantic hot air balloon ride, in our all-time favorite childhood movie The Mummy 2? All cheesiness aside but didn't it instantly make your internal Goddess swoon and say Isn't it romantic? You probably even thought of doing the same with your unintended one fine day? Well, rest assured we have all walked down that road. And if this only made you swoon then the sight of the sexy Heath Ledger in a hot air balloon ride with his leading lady in Casanova probably made you collapse internally. Whispering love quotes in his throaty voice and Australian accent in the girl's ear. Taking in the beauty of the picturesque landscapes that lay before them. Now imagine yourself in that ride with your Mr. Right. All starry-eyed and awe inspired. Trust us when we say that this is the kind of honeymoon you want ladies!
Add a pinch of adventure, a clandestine location, a couple of handfuls of romance and some candlelight dinners and voila! You have the perfect honeymoon! It is needless to say that romance and thrilling activities go hand in hand while you're honeymooning. If you're twiddling your thumbs idly during your days instead of exploring your honeymoon destination, then you'll be in for tons of ennui. Therefore, we suggest that you put your best foot forward, and book a venturesome hot air balloon ride to give you a full aerial view of the whole city and also to spend some quality time with your significant other up in the clouds. To save you some research here are some of the best hot air balloon rides in the world that you can book on your honeymoon:
1. Cappadocia, Turkey
Istanbul may be the hub of Turkey but Cappadocia is most certainly its historical center. With the underground caves and moon-like landscapes, Cappadocia is a history lover's paradise. Fortunately for us, we can simply enjoy its serene panoramas in a cozy hot air balloon ride that will give us a bird's eye view of the land filled with breathtaking historical masterpieces. If you happen to be a photographer, then this is the perfect opportunity for you to capture the true beauty of this little piece of heaven on Earth!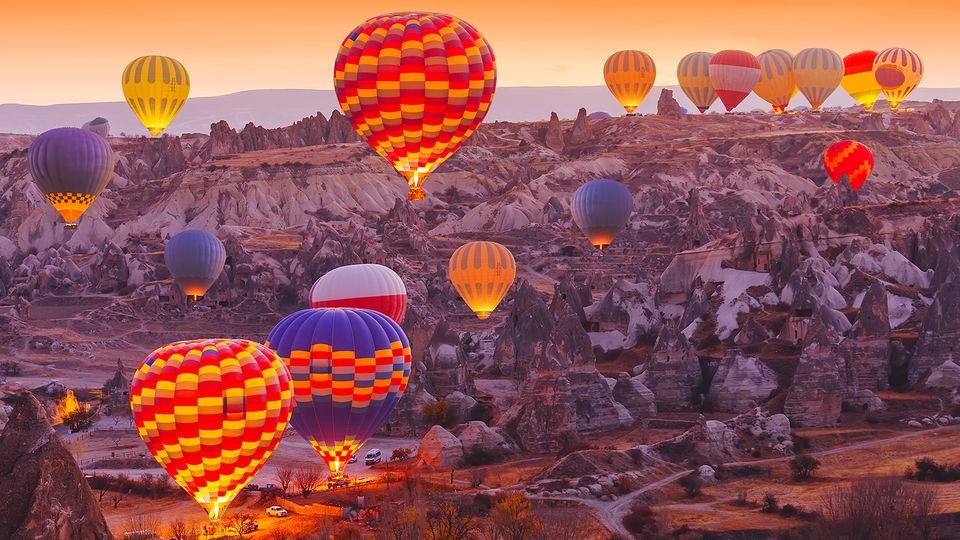 2. South Africa
How about let's just say pack your bags, as its time for Africa! Now, we talk about a hot air balloon ride and not mention South Africa, that's not possible at all! This ride is undeniably one of the best ways to explore the mesmerizing landscapes of this country. Typically, these rides begin at the crack of dawn and give you the best view of the city in the wee hours of the morning when the first rays of sunlight have just kissed the Earth. Some South African cities that offer the best hot air balloon rides are The Cape Winelands, Magaliesburg, Cape Town and the safari at Pilanesberg National Park.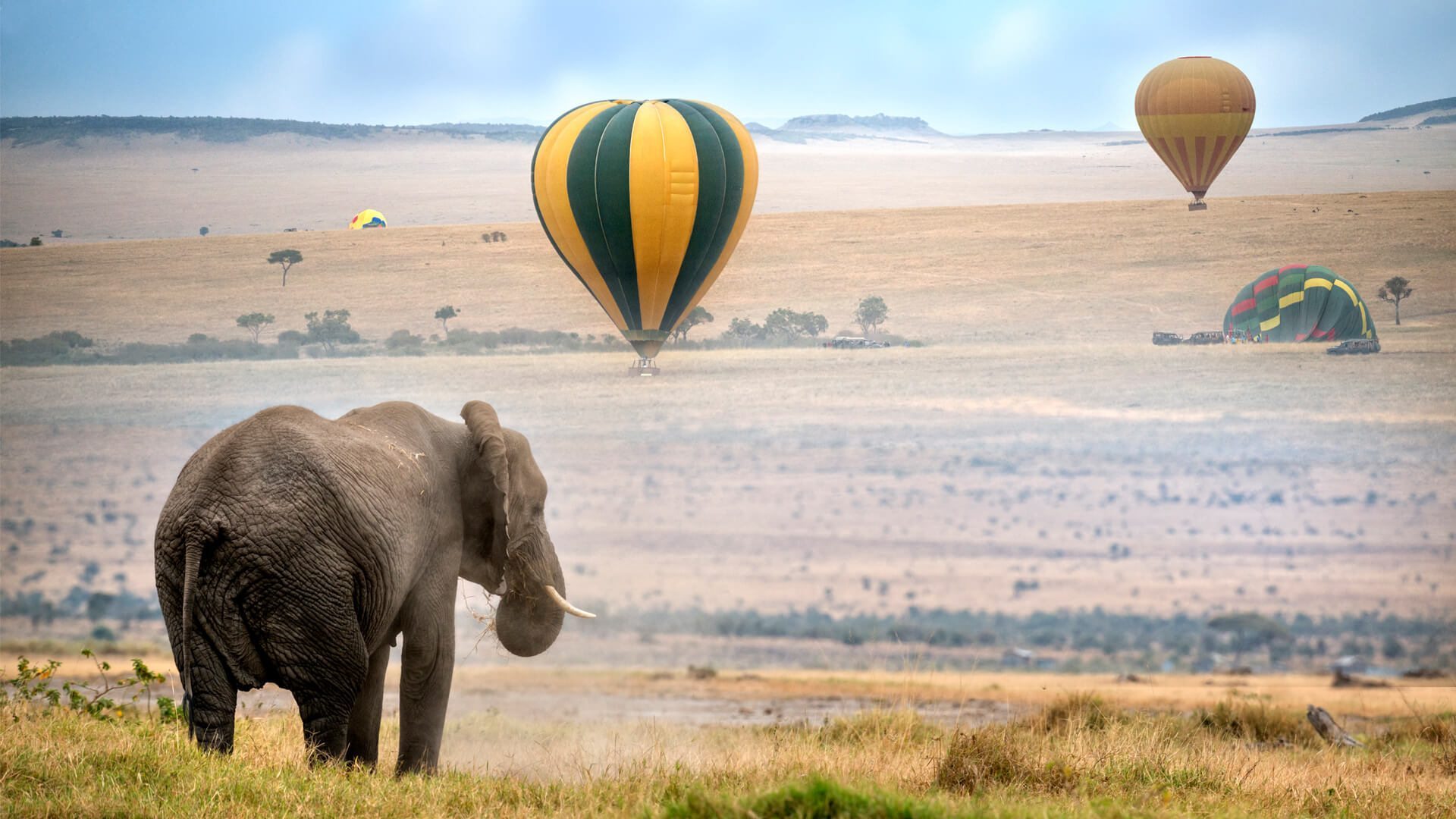 3. Vilnius, Lithuania
Vilnius, the capital of Lithuania consists of several of UNESCO's world heritage sites and renaissance structures as well as medieval cathedrals and abbeys. Their gothic spires on these baroque buildings make a fine sight to behold from up above. This will be a view to die for and you two lovebirds will find yourselves holding your breaths at the mesmerizing aerial view Vilnius has to offer.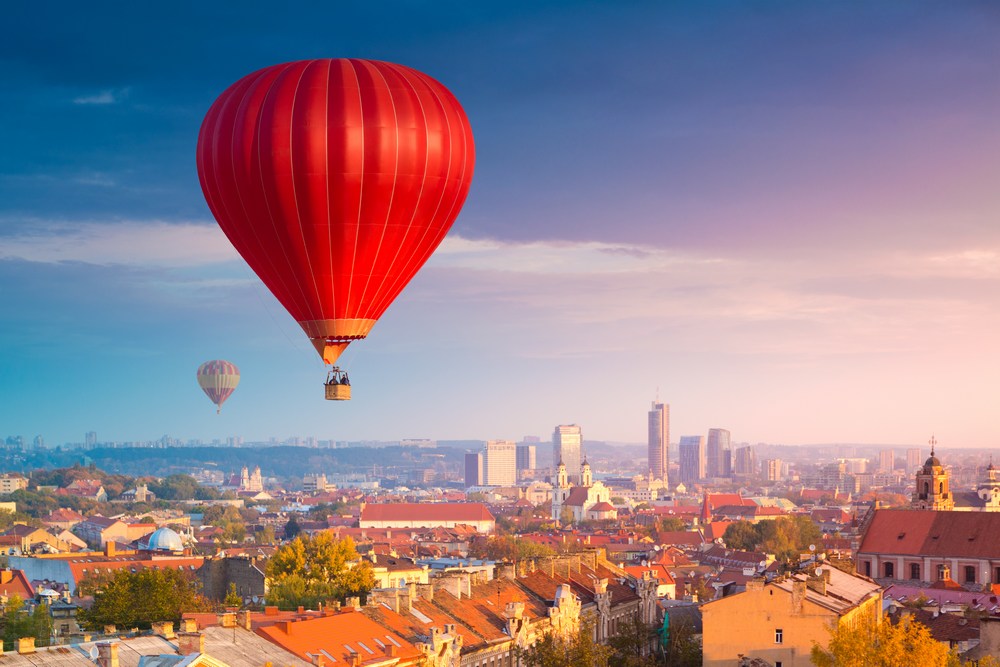 4. Bagan, Myanmar
Myanmar is home to some of the largest Buddhist monasteries in the world. The famous Irrawaddy river of Myanmar is lined up with ancient pagodas and temples. Buddhist monks have been meditating here for centuries. This is the perfect spiritual reprieve for you and your partner to lay off some steam after your wedding. What better way to take in the mesmerizing panoramas of Myanmar than a tranquilizing hot air balloon ride!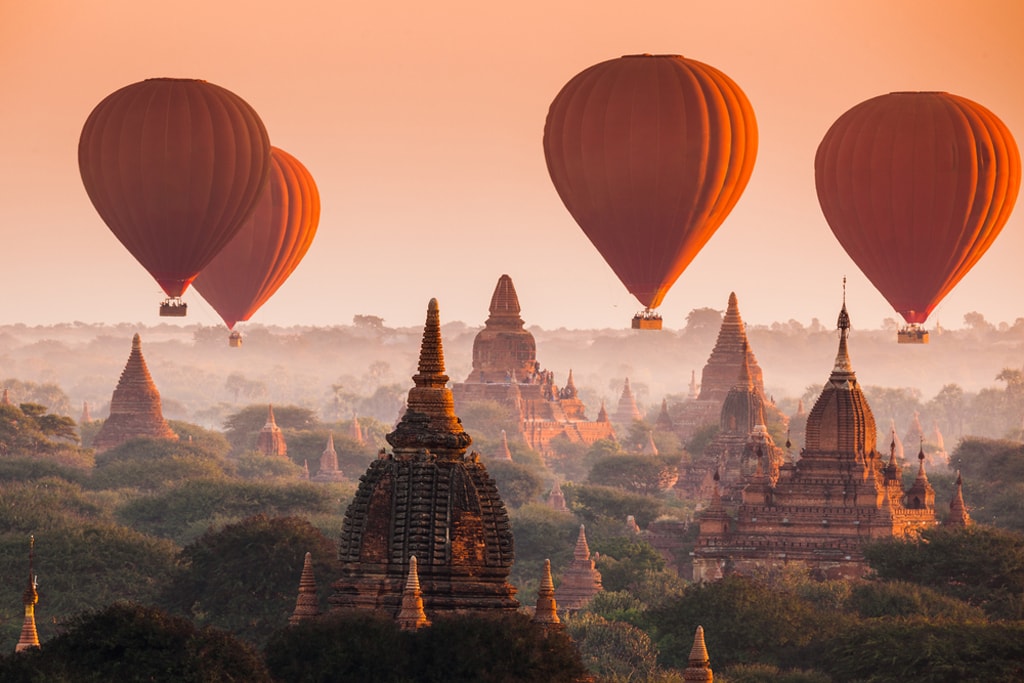 5. Albuquerque, New Mexico-US
Although the US has many ideal locations for sightseeing such as the Grand Canyon but this particular location is a hot air balloon ride enthusiast's paradise. It is home to the largest gathering of adventure-hungry individuals who take an immense amount of pleasure from ballooning. Every year, this city hosts the Albuquerque International Balloon Fiesta. This festival is replete with fireworks, concerts and the world's largest display of hot air balloons floating in the sky. Ladies, if you haven't already started planning your honeymoon yet then we suggest that you plan a trip to Albuquerque this October and feast your eyes on the marvels of this amazing city.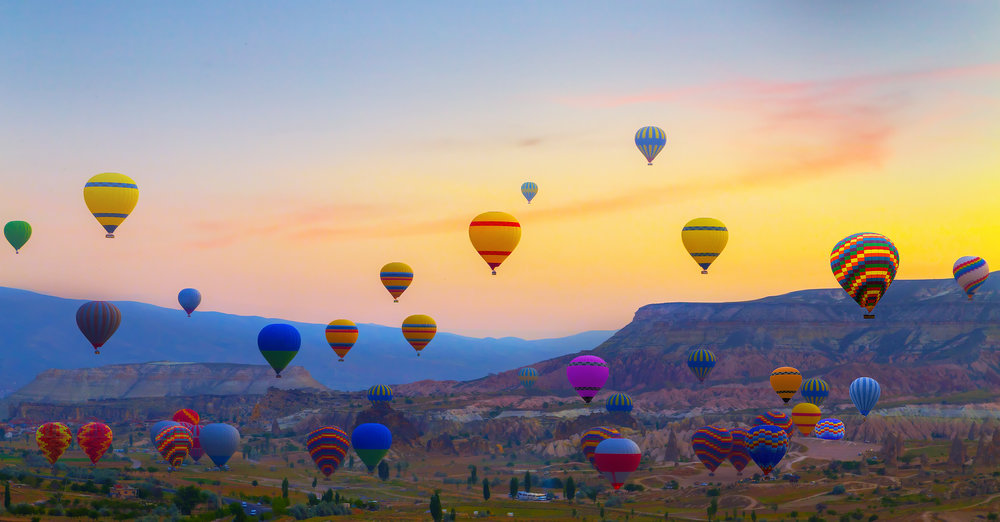 These are some of the best hot air balloon rides in the world that you can enjoy with the love of your life, that is if you're getting hitched in 2019. If not then ladies don't worry we at bridals.pk got your back, as we will plan something exciting for you too. Stay tuned and Happy honeymooning y' all!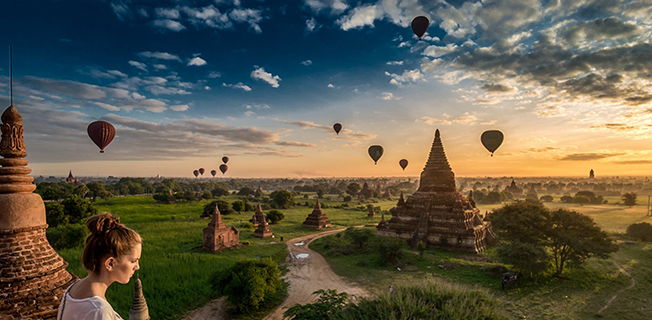 5 Most Enchanting Hot Air Balloon Rides To Try On Your Honeymoon
Description
A sky full of stars and you two lovebirds in a hot air balloon ride!
Admin
Bridals.PK
https://blog.bridals.pk/wp-content/themes/bridal/images/logo.png