Rouge is the color of rebirth and festivity. It is the ultimate cure for sadness and the symbol of love. Jewelers and dress designers alike have introduced exclusive rouge collections this month. Zainab Chottani's vibrant new collection has just been launched and women are going crazy over it. We just can't seem to get enough of red this month and Zainab's flashy new rouge collection is as right as rain. Her outfits include the red toned Victorian styled Garnet Rose outfit, the chic high and low peplum "Crimson Twirl" shirt embellished with silver kora dabka and kundan, the "Rouge Chic" cape to add elegance to your stature, an enchanting red shirt with floral embroidery and sequin embellishments, The Flamenco red shirt and lastly the "Carnelian Magma" jacket with machine embroidery and a cutwork neckline.
Whether you're a man looking for an impressive gift for his beloved or a girl who can't decide what color to wear this month, these dresses are the perfect choice. These scintillating dresses will leave you smitten and cast a spell over you. They're posh as well as flashy. You're bound to draw attention in these gorgeous outfits so don't waste another second and get your hands on these dreamy apparels in order to reinvent your style and beguile every being who lays eyes on you. Zainab's exuberant new dresses are showcased below. Feast your eyes and don't forget to breathe!
These outfits rejuvinate the mind and invigorate the soul. Red is the real color of rebirth and beginning and who knows? Something might begin with these outfits and may even last a lifetime.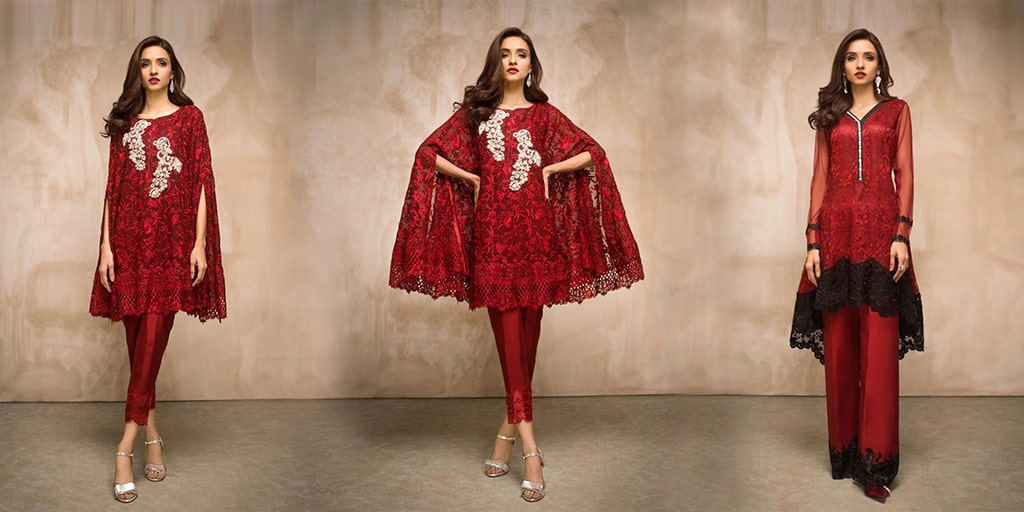 Zainab Chottani Goes Rouge With The Latest Limited Edition
Description
Zainab Chottani goes rouge with the latest limited edition in red. These outfits rejuvinate the mind and invigorate the soul.
Admin
Bridals.PK
https://blog.bridals.pk/wp-content/themes/bridal/images/logo.png