We don't know about you, but we can say this with absolute certainty that not all brides are big on the red lehenga fantasy. It's all queenly grace, which is great, but it's not for everyone. When you know that you don't want to look like a dozen other brides, you should use the advantage that an unconventional bridal dress color can offer. Unconventional bridal lehenga colors offer an instant message to all the onlookers that you are not like the other brides, and if you pick your options right you can even end up setting a new wedding trend. (Case in point: Anushka' bridal look did it in the motion picture 'Aye Dil Hai Mushkil').
However, using new and unique colors for your bridal dress isn't such a novel thing. We have spotted many real brides doing it. The contemporary brides who wish to spark interest by using unconventional bridal dresses should also exploit the color element. They can also go for the quirky cuts, dramatic makeovers and designs, however, a unique color has the power to redefine a bride like nothing else. Amidst all the red queenly brides, you can be a sneaker-wearing bride clad in burnt orange, or magenta, or ice blue. Most brides prefer red as it is a universally flattering color, but that doesn't mean you have to stick to it. We have gathered for you, a few unconventional lehenga combinations that you can personalise for yourself. 
Take a look and decide if you wish to experiment with your bridal look:
Did you see any look you loved? A flattering colorful dress, especially for a daytime wedding can work wonders for you. However, be careful while choosing the palette for your wedding dress, it should flow harmoniously with the embroidery, and overall look. You can also decide later if you wish to don on contrasting jewels or matching jewels for a stunning bridal attire.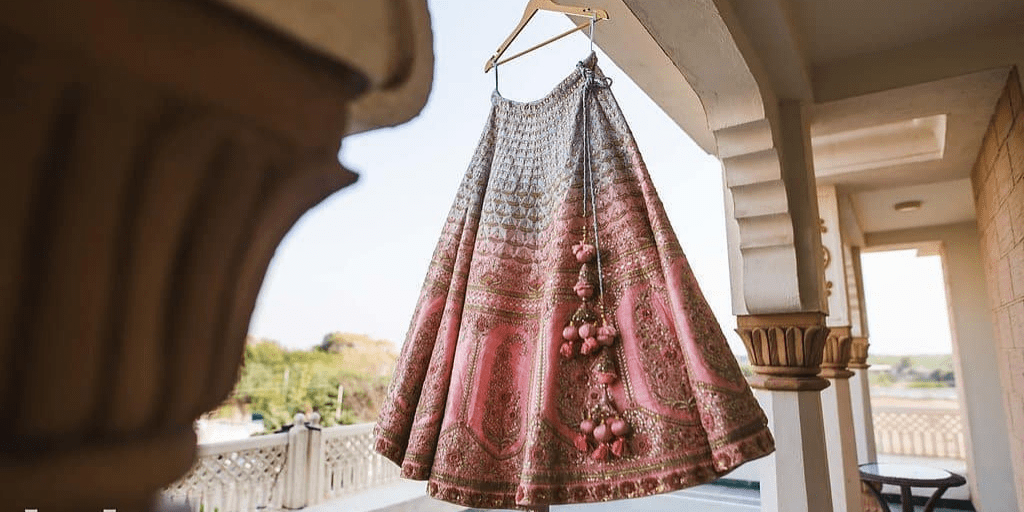 Unconventional Lehenga Colors We Recently Spotted On Real Brides.
Description
Skip the reds, wear something more YOU!
Admin