Bright colors are mostly considered to be the first choice for the bridal dress, but white has taken over big time! It is now common for the brides to wear white on their Nikkah, engagement or even Walima ceremony. Here are some of the inspiring bridal looks in white: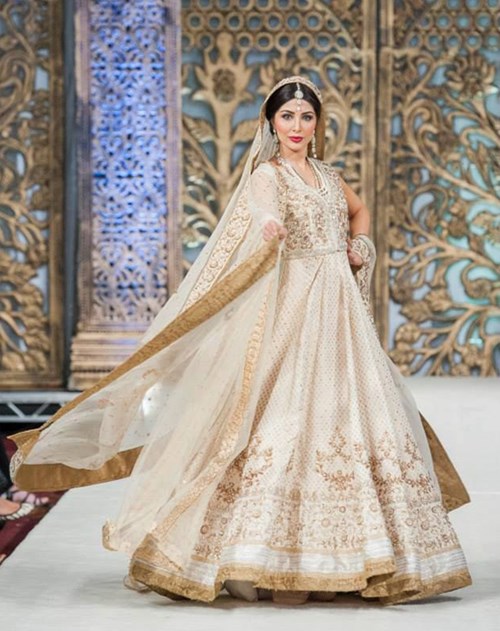 Hold your breath because this is only the start of the white extravaganza!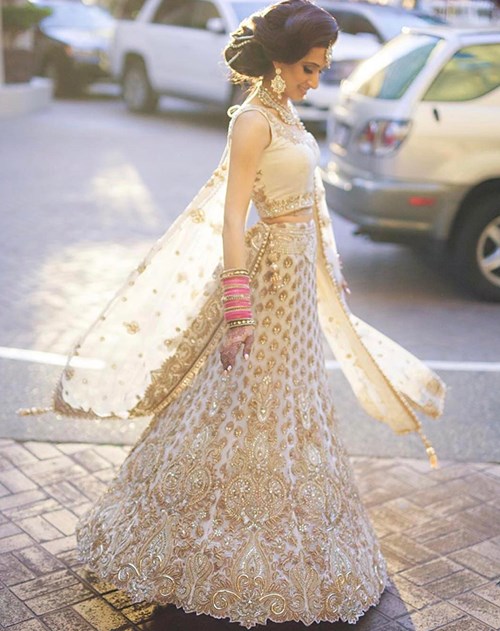 Tradition and modernity in one attire!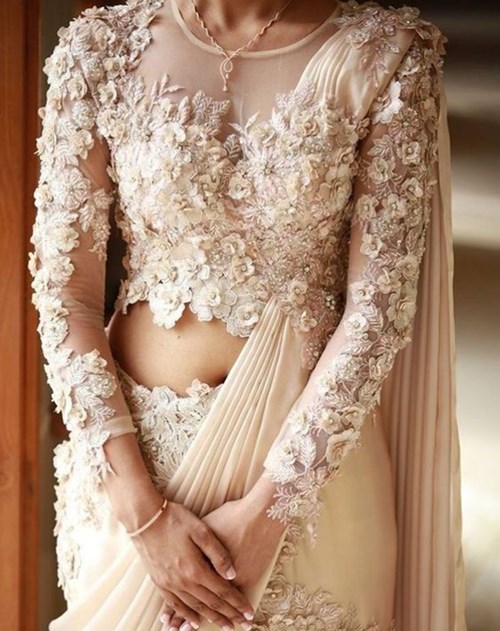 Mother nature must have been proud of this dress!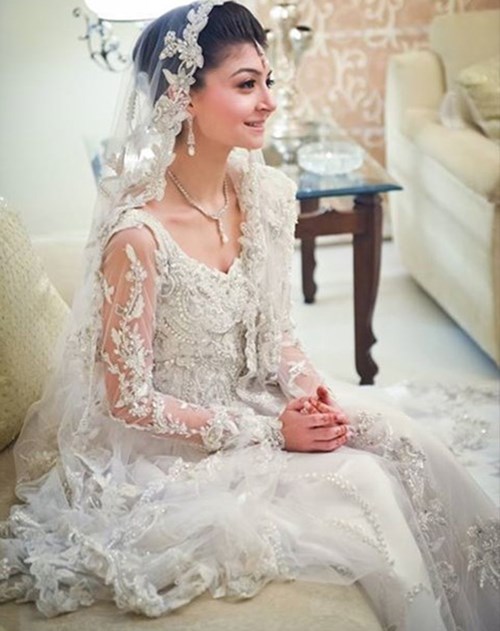 White certainly gives an extra glow to your personality!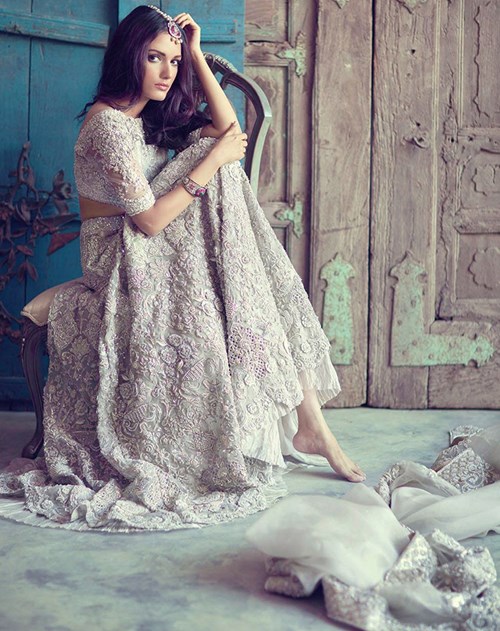 Elegance and detail on this one will certainly give you walking on the ramp feel!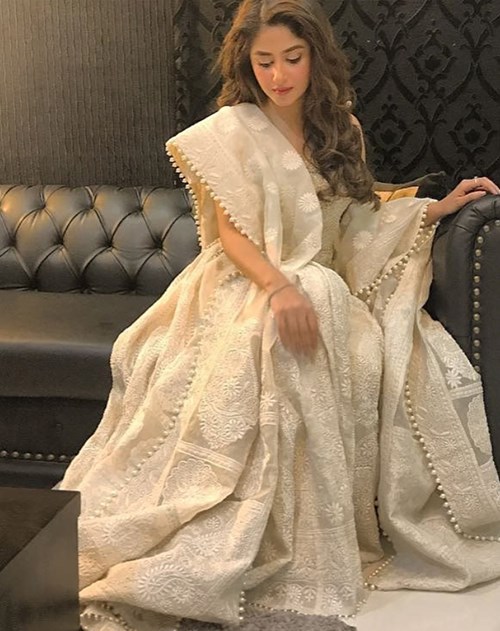 Our very own stunner Sajal Aly made us swear to go for white with this elegant formal look.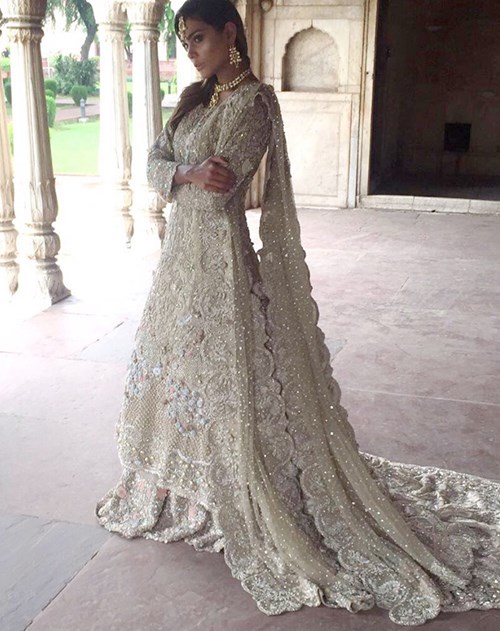 Definitely the one to make heads turn! That train is killing us (in a good way).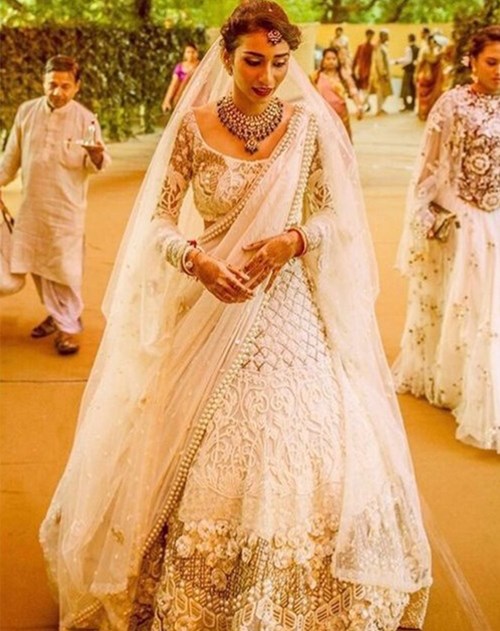 Can you blame us for staring too much at this beautiful, royal work of art?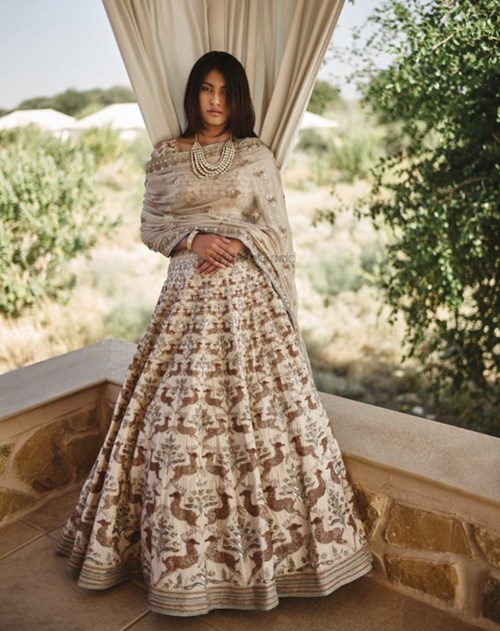 When tradition meets contemporary, this white wonder happens!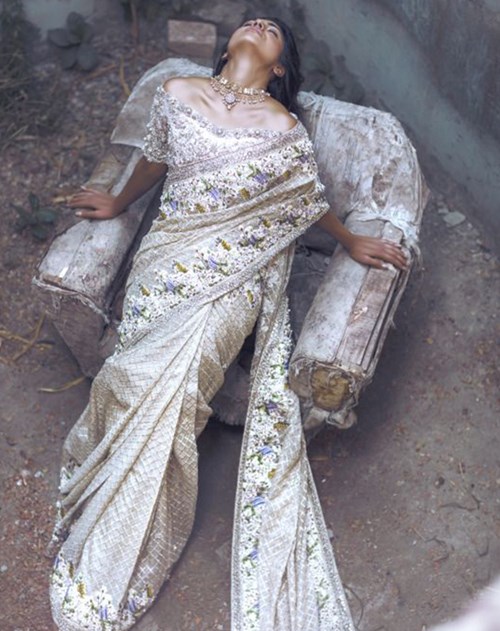 This only gets better and better, doesn't it?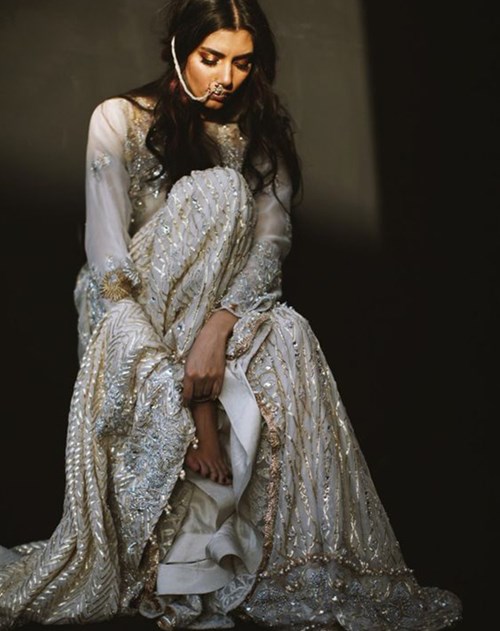 The spread on this one alone is enough to steal hearts!
When drenched in gold embroidery, the grace offered by white bridals transcends every other color!
This white formal with delicate handwork has already made a special place in our heart!