Can you imagine your bridal dress or even a formal wear without a glorious web of beautiful embellishments? From Resham work to Dabka and Phulkari to Zardozi, embroidery comes in different styles and textures and easily turns a boring outfit into an extraordinary masterpiece. If you are looking for an exceptional outfit for your Big Day or a spectacular gown for a soirée, the knowledge of variety and types of embroidery can serve you good in choosing the best one. Read on to decide which type of embroidery you like the best and would want on your formal or bridal wear.
Photos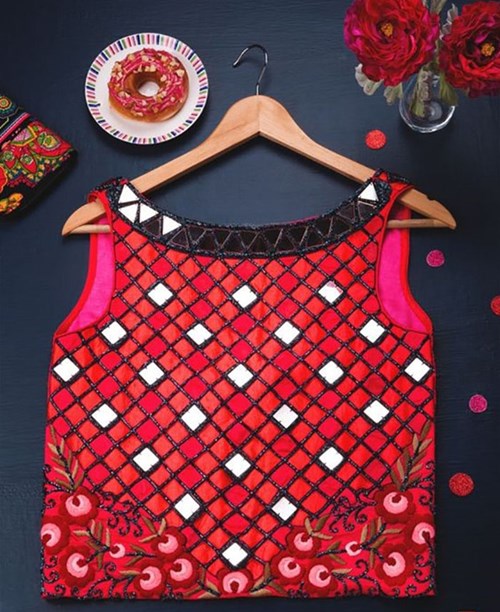 ABLA:
Abla is the kind of embroidery that involves creating designs by attaching small mirrors to the fabric. Abla has its origin in Rajasthan and famous in both India and Pakistan. Traditional saares, bridal and formal wear is stunningly decorated with glittering abla work.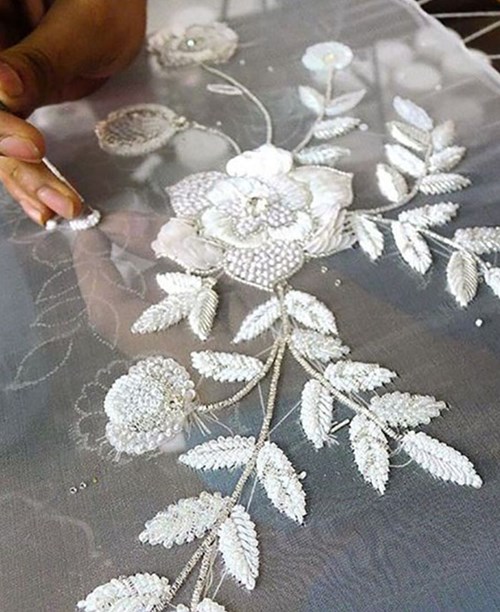 AARI:
Beads and muthia are embroidered into intricate designs with the help of a sharp edged needle. Aari is done on a cot and adds a traditional dimension to the dress.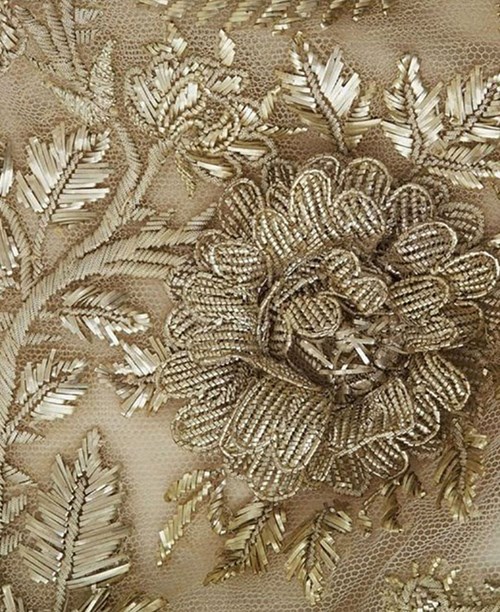 BADLA:
Badla involves the use of flat gold or silver metallic wire for stitch work and embroidery. Elaborate designs and intricate patterns are beautifully sewn into the fabric. Badla is widely used for formal wear.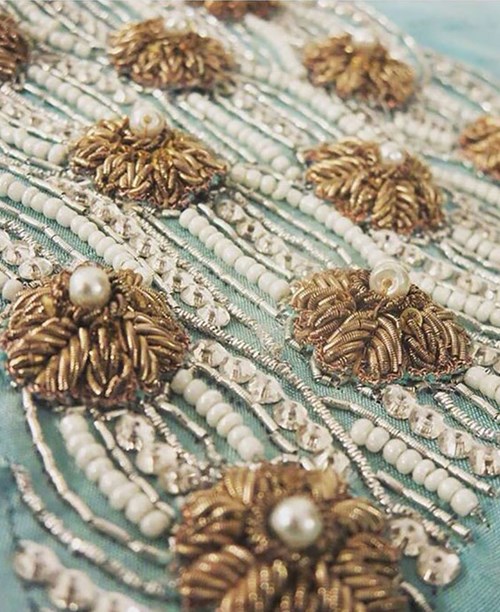 DABKA:
Dabka involves intricate embroidery and elaborate designs made with needle. Dabka has its roots in Rajasthan and has been a mandatory embellishment on formal wears for decades.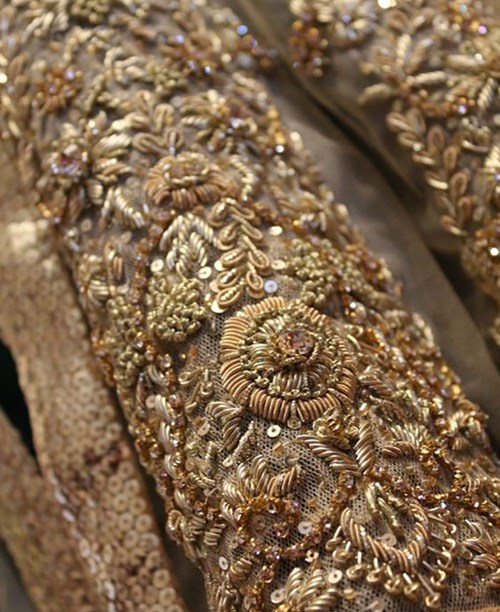 ZARDOZI:
Zardozi's literal meaning is "sewing with gold". It involves creating beautiful designs with silver, gold and other colorful metal threads. Sequins, stones and beads are also incorporated into the embroidery. Zardozi is a famous choice of Pakistani designers for embellishing their masterpieces.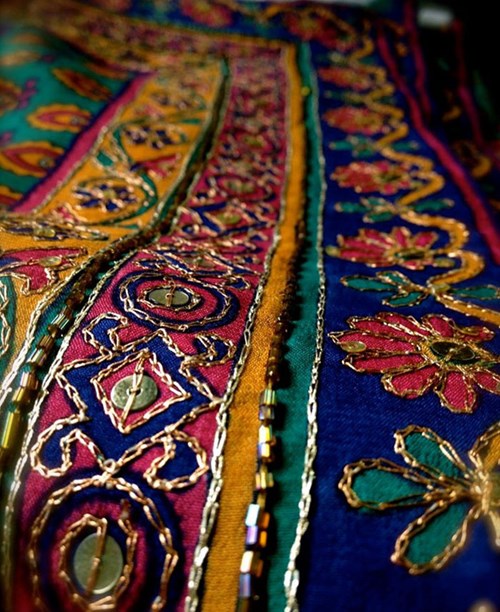 LARI:
Lari is the kind of embroidery with a fine quality gold thread. Embroidery with a silver thread is equally famous.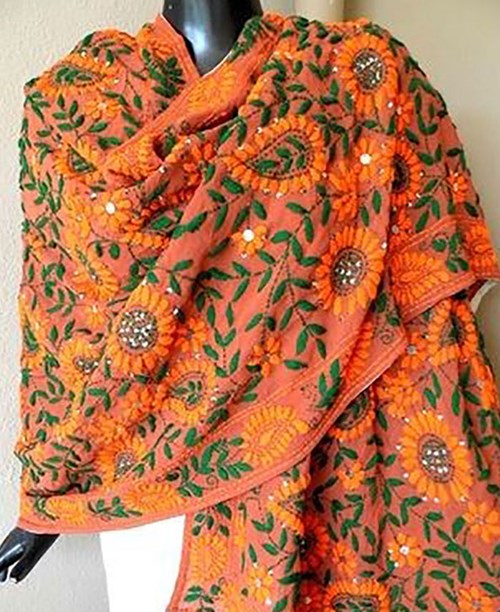 PHULKARI:
Phulkari originates from Punjab and has a literal meaning of "Flower Work". With a pure ethnic and traditional feel, phulkari is a fine choice for embellishing shawls and headscarves.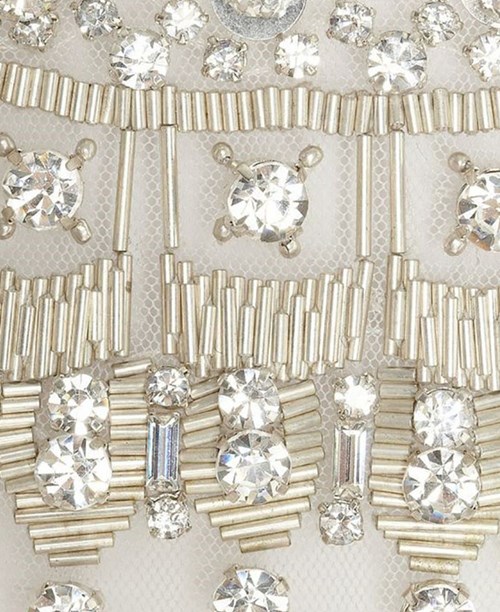 CRYSTAL AND BEAD WORK:
Diamantes, beads, rhinestones and Swarovski crystals are used to create aesthetic embellishments on bridal gowns and formal wear.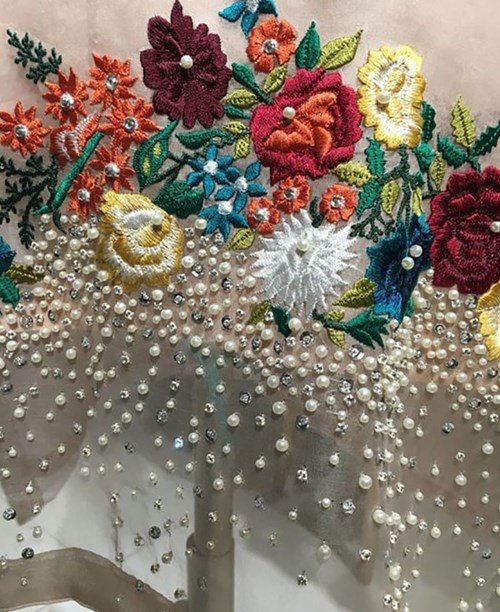 RESHAM:
Resham work involves floral and paisley patterns created using a fine silk thread. Sequins and beads could also be incorporated to add diversity and more element to the fabric.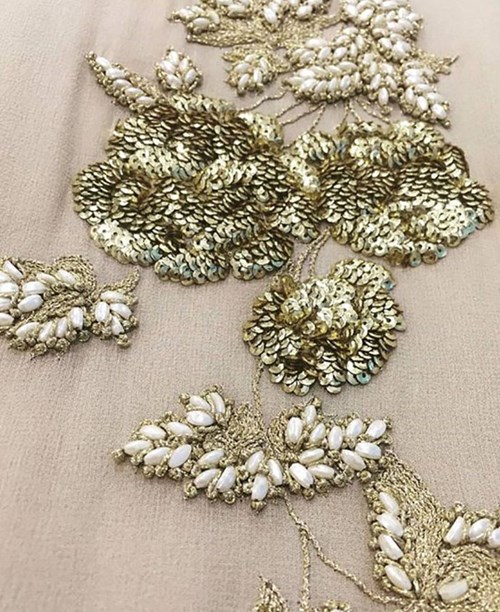 SITARA:
Sitara work involves sequins embroidered into the fabric. Coupled with beads, Sitara embroidery is a popular option for bridal and formal wear.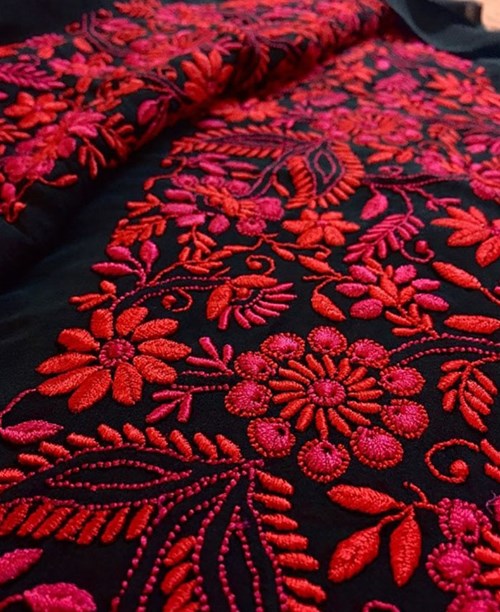 CHIKANKARI:
A textural effect is created by weaving weft thread into floral patterns. Grace and elegance oozes from the subtle designs of this embroidery.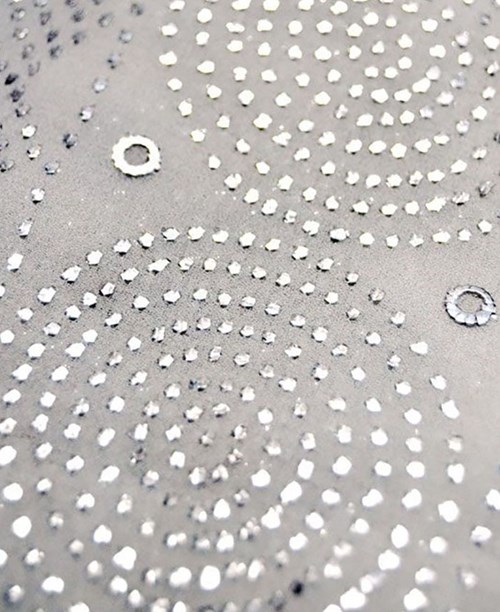 MUKAISH:
Mukaish work is created by strewing together dots of a thin silver metallic thread or twisting it into intricate patterns. Dupattas and traditional wear is stunningly adorned with shimmering embellishments of Mukaish.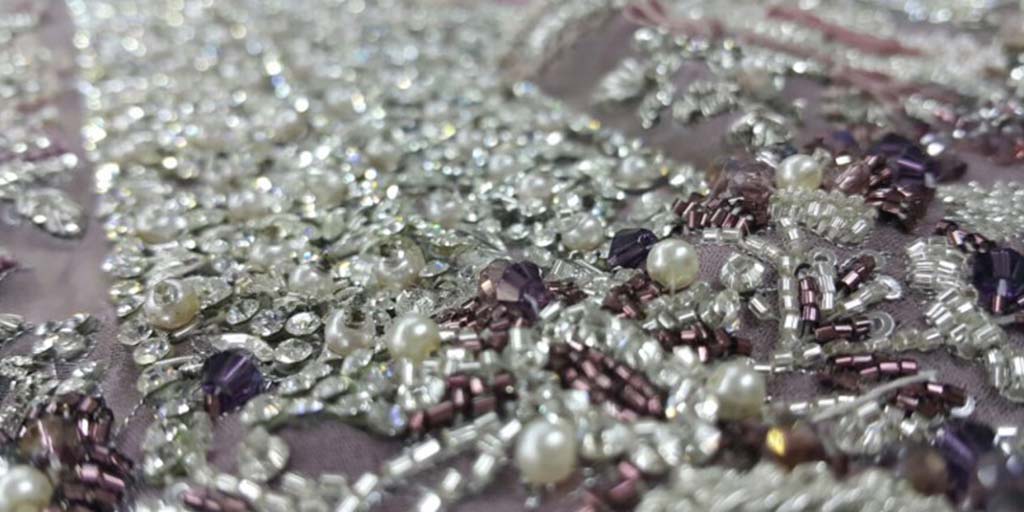 The Types of Embroidery You Should Know Before Buying Your Bridal or Formal
Description
The knowledge of variety and types of embroidery can serve you good in choosing the best one. The Types of Embroidery You Should Know Before Buying Bridal.
Admin
Bridals.PK
https://blog.bridals.pk/wp-content/themes/bridal/images/logo.png