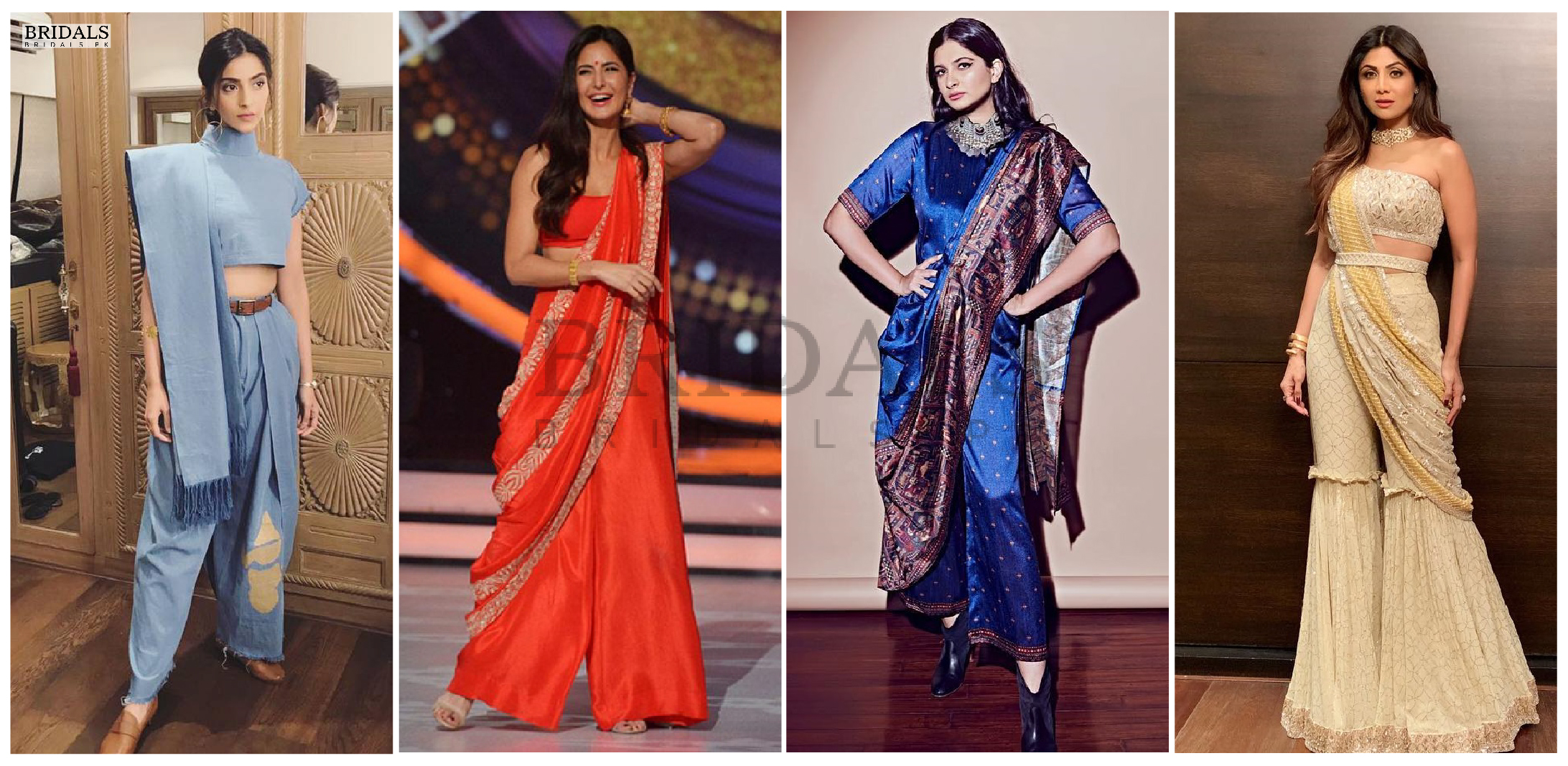 Article by: Hadia Hassan
Who doesn't love the way Priyanka Chopra rocked a saree in her song "desi girl?" If Nick had seen how chic she looked in the song, he would have swooned! Sarees are one of the most graceful female attires in the world. Period. Almost every bride makes a point of including at least one saree in her bridal trousseau! Dear brides, if you've ever had trouble draping a saree and find it difficult to carry them effortlessly then let us reassure you that you are not alone! Since all forms of gain are usually accompanied by a little pain – this is the only downside of wearing a saree!
Note: This video has been taken from Youtube and we do not take responsibility for copyright issues associated with the content or the music in the background.
Sadly, for us, it isn't entirely easy to drape a saree – wear killer heels and have the gait of a geisha all at the same time! Palazzo sarees, on the other hand, are both traditional and contemporary. They possess the gracefulness of a saree and offer the comfort of palazzo pants! As it happens we have seen various style icons and inspirational celebrities such as the gorgeous Sonam Kapoor donning on palazzo sarees time and time again like a total pro!
Sonam wore a Masaba Gupta at the Cannes film festival in 2017 (which had us wondering if she can do it then so can we!) Masaba Gupta designed her comfortable palazzo saree in less than two days. It is obvious that she did a brilliant job with it! The actress even gifted a Rheson palazzo saree to Mahira Khan! The sheer sexiness of Mahira in that outfit left us all in raptures! Here are all the brilliant ways in which you can drape palazzo sarees:
Video: Rheson Official (Instagram)
These celebrities have been spotted wearing palazzos and we are in love with their looks:
Rhea and Sonam Kapoor practically invented the palazzo sarees and they seem to have become the signature outfit of their brand Rheson. Also, designers across borders are going gaga over this latest trend and another designer which we are crushing over for this trend is Masaba Gupta – simply in love with the designer's aesthetic sense! Furthermore, you can also get your own palazzo saree at Myntra.com which is oozing with latest palazzo saree designs.
Therefore, we hope that you enjoyed these designs as much as we did and that you pick the perfect palazzo saree for your bridal trousseau. So what if you can't drape a real saree like a boss! This life-saving substitute is the answer to all your saree problems!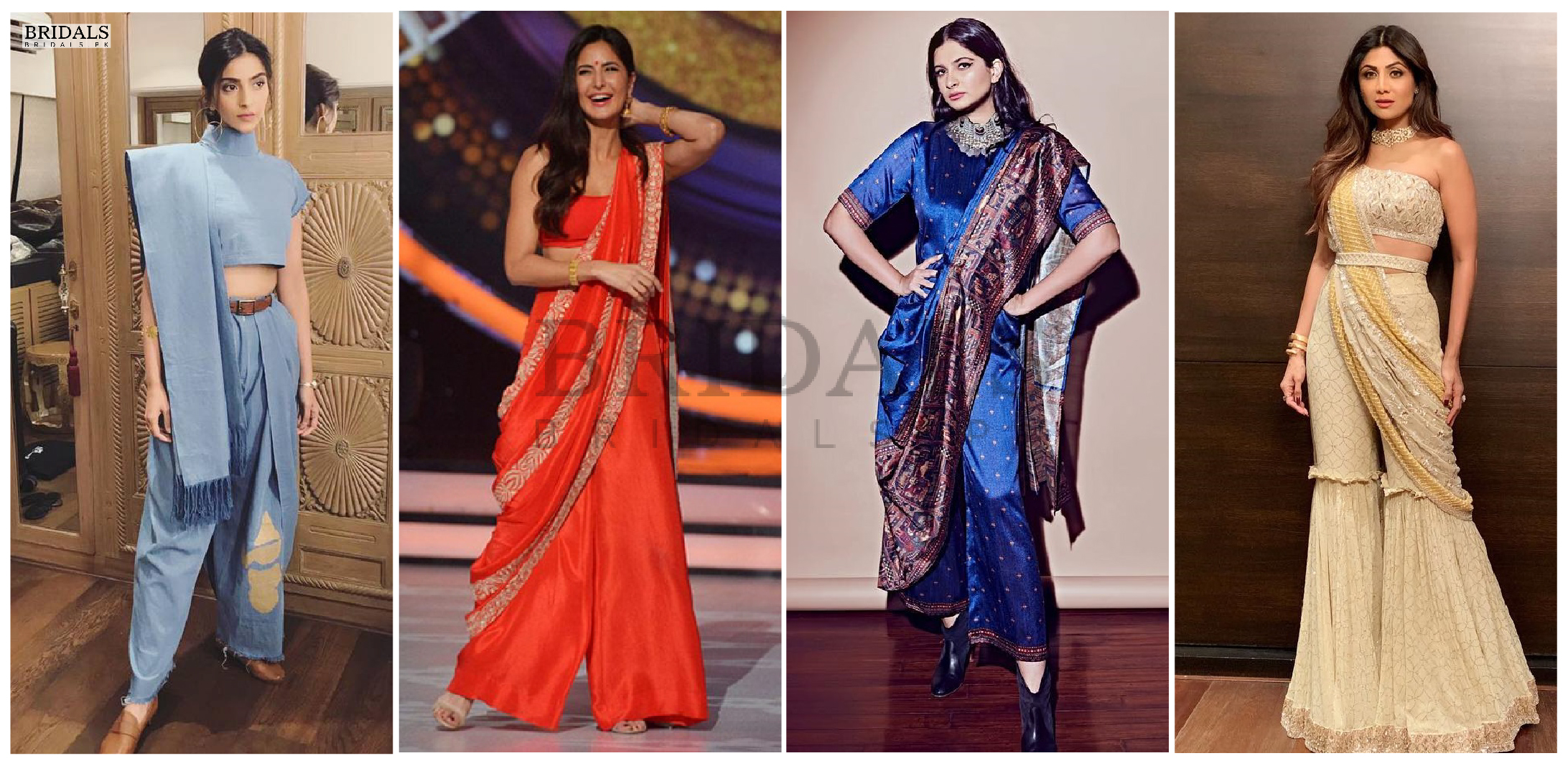 Palazzo Sarees Are Trending And For All The Right Reasons!
Description
Who knew that draping sarees could be this easy?
Admin
Bridals.PK
https://blog.bridals.pk/wp-content/themes/bridal/images/logo.png