The Mehndi night is filled with traditions, music and dance performances, rehearsed for months prior to the event by close family and friends of the bride and groom. The bride gets detailed and intricate henna patterns designed on her hands and feet that go to her elbows and sometimes knees, few hours or a day before Mehendi event. Today, brides prefer to have their henna done prior to the mehendi night so that they can enjoy the festivities and also have a deeper stain by the wedding day. The female relatives also apply henna designs on their hands. Tradition holds that for as long as the henna stain appears on the bride hands, she doesn't have to do house chores. Moreover, it is believed that the darker the stain appears, the happier the marriage will be. In this article, I am going to discuss other interesting and popular traditions that we all love to see in our mehendi events. There are few famous Mehendi traditions that are found in Pakistani weddings are enlisted here: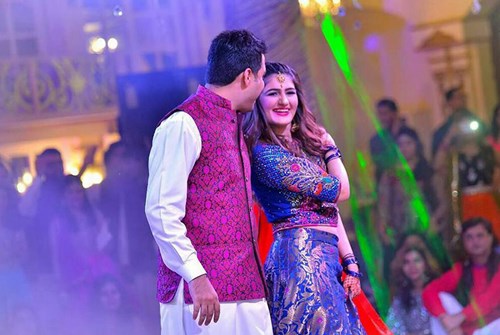 Traditional Dances
How can we forget Luddi or Dandiya when we talk about preparation of traditional dances in Mehendi? There are elaborated traditional as well as modern dance sequences and competitions between the bride and groom's families. Few decades ago, Dandiya or stick dance used to be considered as one of the most entertaining part of Mehendi event. Today, this traditional dance is regaining its place in Mehendi events.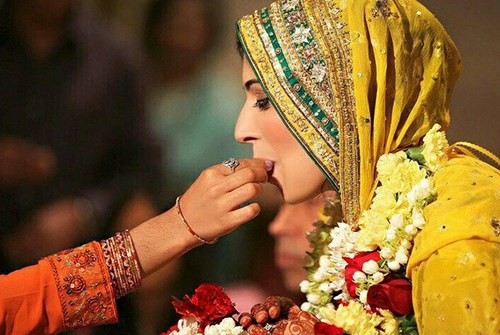 The Color of Bridal Dress
Mehendi event is the one when the bride chooses to remain simple with minimal makeup look. This is the beginning of wedding festivities and similarly, yellow color represents joy and happiness; whereas green color represents harmony and freshness; moreover, it also represents the pure color of henna.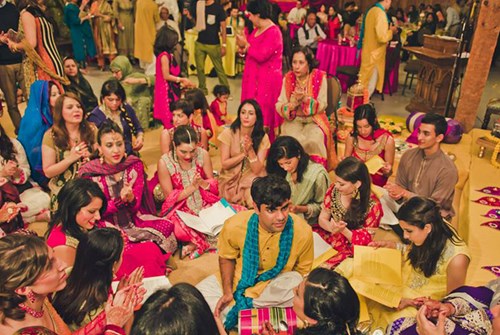 Dholki Beats with Traditional Songs
When we think of mehendi event, dholki and traditional songs often termed as 'tappay', are what we think about. No modern dance performances could take over the place of dholki and songs that our lovely grandmothers used to sing timeless songs on Mehndi such as 'Latthay di chaadar' and Chitta Kukkar Banere Tay'.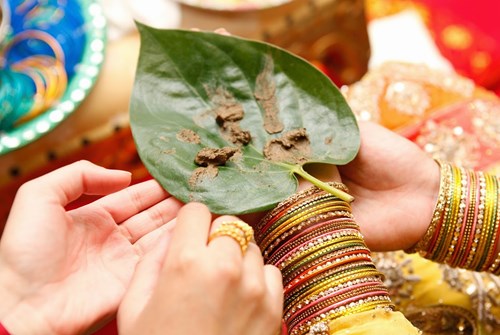 Henna on Betel Leaf
Betel leaf is one of the widely practiced tradition. In this tradition, the leaf is kept on the palms of bride. The closest female married relatives from both sides apply a small chunk of henna on the leaf from the decorated henna tray and give an amount of money as salami.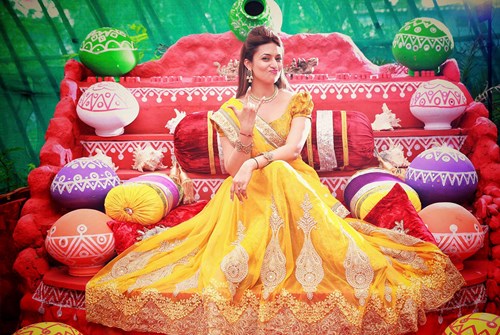 The Traditional Silhouettes
Traditionally, the bride and groom both prefer to keep their looks simple. For Mehendi event, the groom is dressed up in casual Kurta Pajama or Shalwar Qameez and bride prefers gharara or even choori-dar pajama and kameez.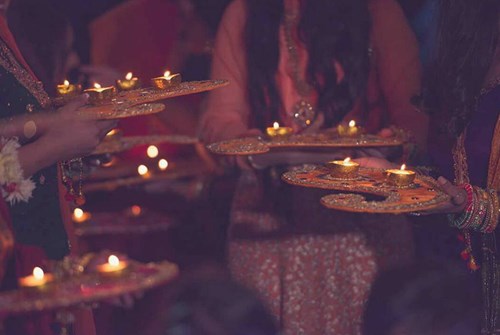 Bride's Entrance Among Thaalis
Can you imagine your doli carried without your cousins and friends armed with colorfully decorated mehendi thaal and thaalis? Obviously no! This is a tradition deeply embedded in Pakistani weddings.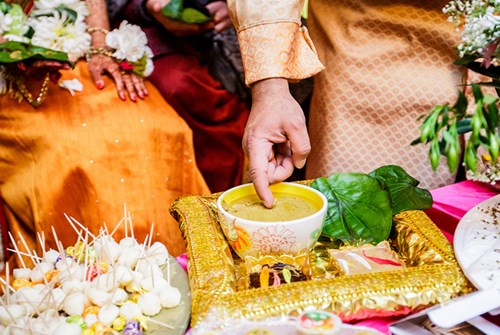 The Oil and Sweets for the Bride
Although now mostly practiced at Mayun instead of Mehendi, this tradition from olden age is still prevalent in some Pakistani families. Oil is set in a bowl to apply slightly in bride's hair, after which she's made to taste small bites of sweets by every guest who comes to greet and wish her.
These are the most popular traditions that every mehendi event witnesses. If you have any interesting tradition to share, let us know in the comments.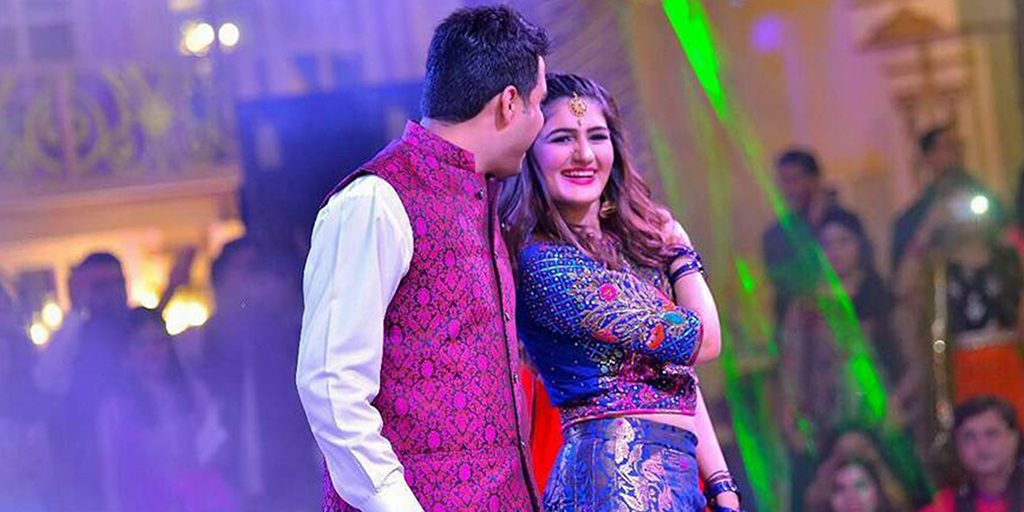 Mehndi Traditions We All Have Set Our Hearts On
Description
The Mehndi night is filled with traditions, music and dance performances, rehearsed for months prior to the event by close family and friends of the bride and groom.
Admin
Bridals.PK
https://blog.bridals.pk/wp-content/themes/bridal/images/logo.png