The bridal dupatta is a beautiful outfit accessory, but for the eastern brides, it's so much more. It's innocence, purity, and beauty in all its loveliness and allure. That's exactly why the bridal designers and photographers pay so much attention to the bridal dupatta. Even though many contemporary brides are making a show of their rule-breaking personality type by forgoing the dupatta, and that's all very well. However, if you do decide to take a dupatta, we can assure you that it will act as a glamorous accessory, a subterfuge, a privacy guarantee, and a gesture of solidarity and faith in the all the women who have walked the aisle before you to share in their good luck. There is no guarantee that the next phase in life will be a bed of roses, but the institution of marriage is the most beautiful and natural in nature.
When it comes to the wedding photography trends these days, we all need to remember that keeping with the 'devil is in the details' proverb, the photographers are bent on preserving the tiniest details of the wedding. Getting ready shots are all the rage, but another veiled behind the dupatta photography trend is also making a frequent appearance. It's not an absolute trend, rather, it's a fresh take on the vintage photography elements. We have all seen the bride behind her dupatta pictures in almost every wedding album we have ever encountered. Some of them now seem really cringe-worthy, but no more. The modern bridal shots with her dupatta are the best of vintage and contemporary… and might we say timeless?
Now that you have seen these beautiful pictures, we trust that you will ask your photographer to take them on your big day. They are a good way to capture the details of your makeup in a subtle way, and you put your jewels in under a new light.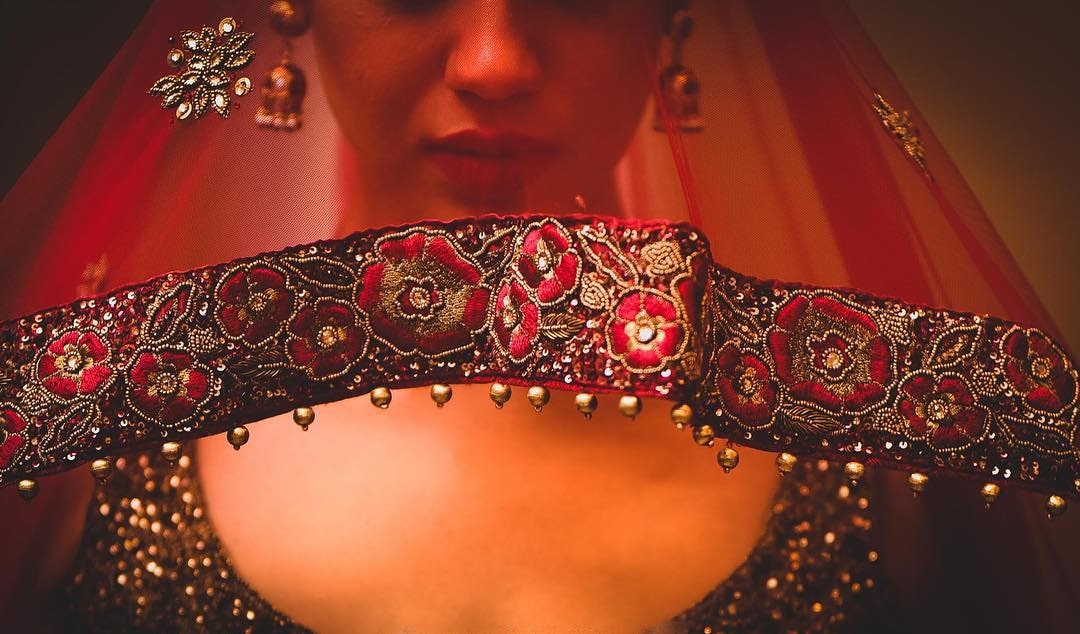 From Under the Dupatta Shots to Capture Your Vintage Reminiscent Bridal Look
Description
To keep you updated about the latest photography trends, we have brought you the must take bridal dupatta pictures. These photos will not ever lose their charm.
Admin
Bridals.PK
https://blog.bridals.pk/wp-content/themes/bridal/images/logo.png