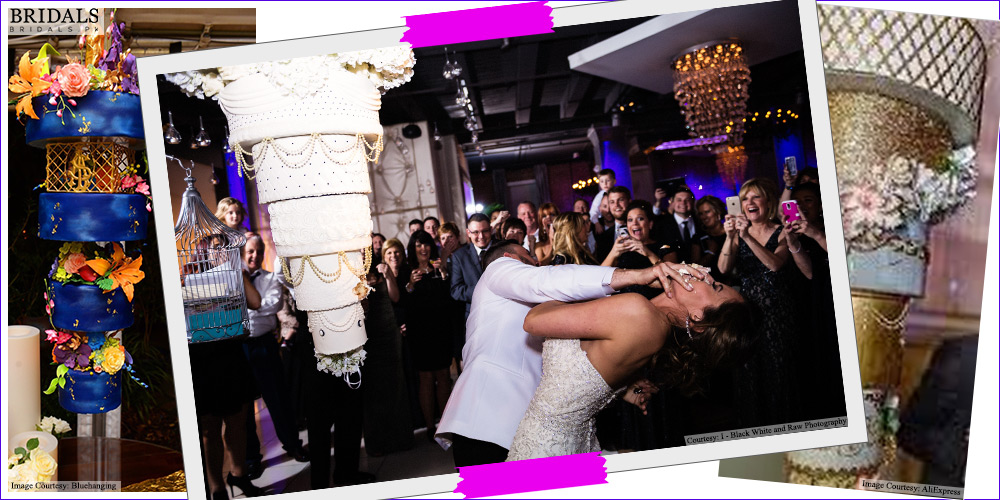 Article by: Myra Raja
Who doesn't love cake? You and I and even the guy next door, I mean what's not to love about it? A little sugar doesn't hurt right? In recent times people have become obsessed with the idea of a theme-based or adding a customized cake to their wedding table! You can say that we as humans have evolved with time and so has the wedding cake! After all, don't we all want "THE" perfect event of all times?
One trend that has been making headlines is the chandelier or the upside-down cake. And we at Bridals.pk think, this is going to stay in for a while. The chandelier cake trend is still going on strong. A few days back we saw celebrities like Zahirah and Aiman's upside-down cake become a global hit. The cake has not only made the headlines but also put Zahirah on the map. Many people who didn't know about this celebrity suddenly do know her now.
Ladies, time for some chandelier shopping? Take a look below, as we have shortlisted a few images as a mean of inspiration for your big day! 
Interesting, right? The cake is the best way to go all out and we mean really go all out if you are into that sort of a thing. Normal cakes or plain cakes, have become so mediocre and have gone out of fashion that no one maybe prefers them for their tea parties too! Whereas, this trend has set the world ablaze. Tower cakes were also an item somewhat, but the new trend is here and we are all for it.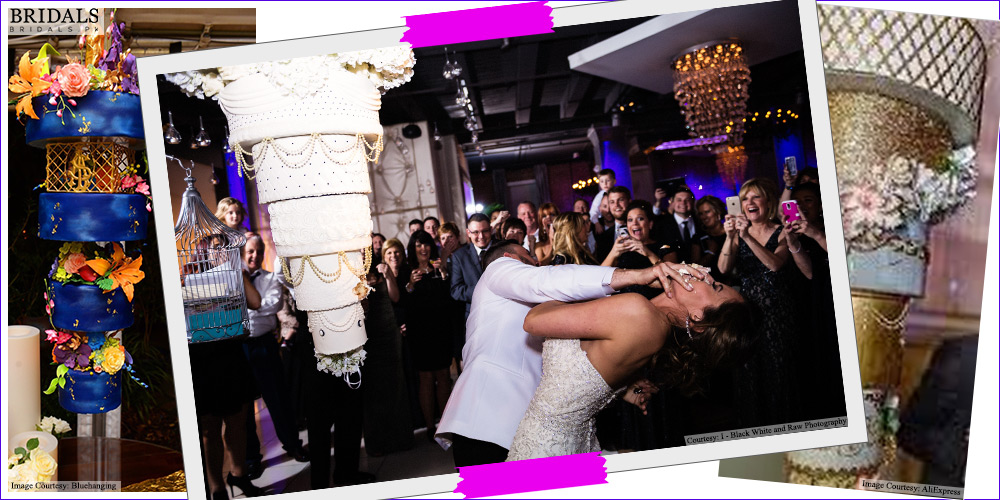 Chandelier Cake Or The Upside-Down Cake Trend Still Going Strong In 2020!
Description
…because there's gonna be "ups and downs" in everybody's story!
Admin
Bridals.PK
https://blog.bridals.pk/wp-content/themes/bridal/images/logo.png