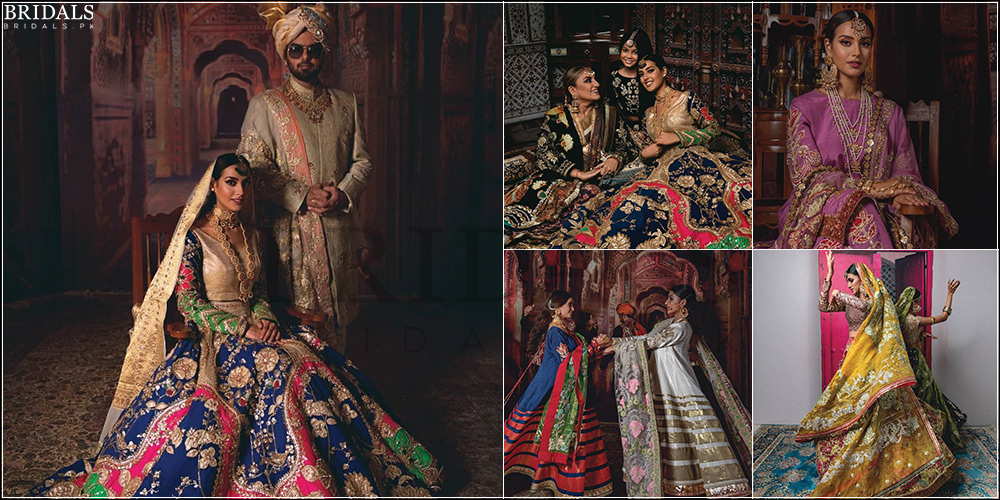 Article By: Hadia Hassan
Ali Xeeshan, ever the hardworking honey bee, has given us yet another bridal collection to cherish for the years to come! Prem Nagar is mystical town where romance strikes your heart and lets your soul run free. If cupid was real, Prem Nagar would be his home. This is the town where love permeates the air and romance is the way of the world. Here, love is pure, undiluted, unreserved and eternal! This ladies, is the medieval land of Prem Nagar known for its abundance of art, theater, fun and colors. It is the realm of festivity and grandeur!
Ali Xeeshan created these divine apparels by mixing a handful of old world charm with a pinch of vintage style. It makes you oddly nostalgic of the simple pleasures of life and you find yourself falling for these brilliant dresses! To get his message of love and harmony through to everyone, he has featured the IT couple of Pakistan i.e. Iqra Aziz and Yasir Hussain in the shoot. In fact, the shoot is so surreal that some people are actually convinced that they've tied the knot for real! Yasir made the splitting image of opulence in his Ali Xeeshan sherwani while, Iqra dazzled in her gorgeous lehenga and choli!
Each bridal outfit is a like a colorful tale told by a skilled craftsman. The exquisite ornamentation and fine detailing on these dresses bewitches everyone at first glance! The Mughal filigree, floral patterns and stripes on these dresses make them seem like an orchard affair! The gold and silver detailing on these bridals is inspired by our indigenous crafts and ladies, you will simply love these!
Behold Ali Xeeshan's latest masterpieces!
Behind The Scenes (BTS)
Note: This video has been taken from Instagram and we do not take responsibility for copyright issues associated with its  content or the music in the background.
Ali Xeeshan's unique ideas and collection themes are truly inspirational! He inspires us with his gorgeous collection and makes us want to travel to the mystical land of Prem Nagar where lovers stay together in complete harmony, away from the prying eyes of the world!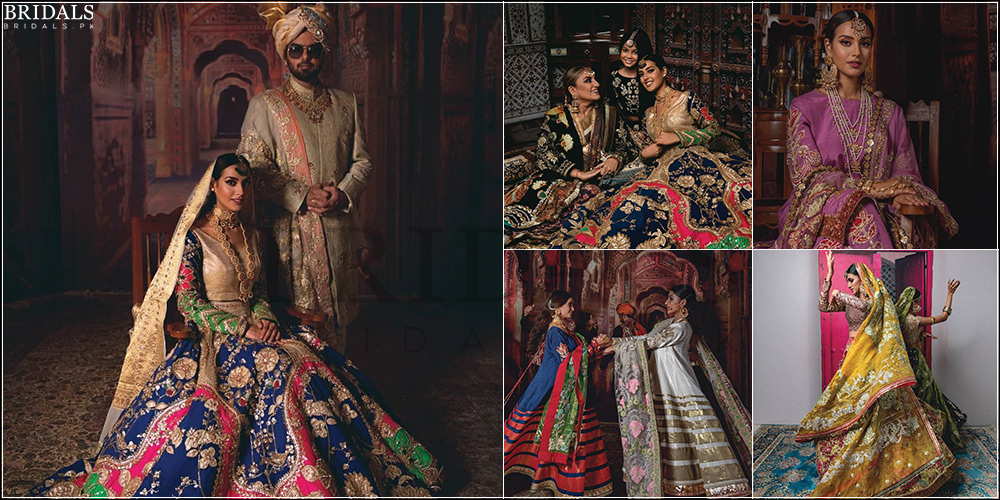 #Trending Bridal Collection: Ali Xeeshan's "Prem Nagar"
Description
Ali Xeeshan's welcomes you to the land of true love!
Admin
Bridals.PK
https://blog.bridals.pk/wp-content/themes/bridal/images/logo.png