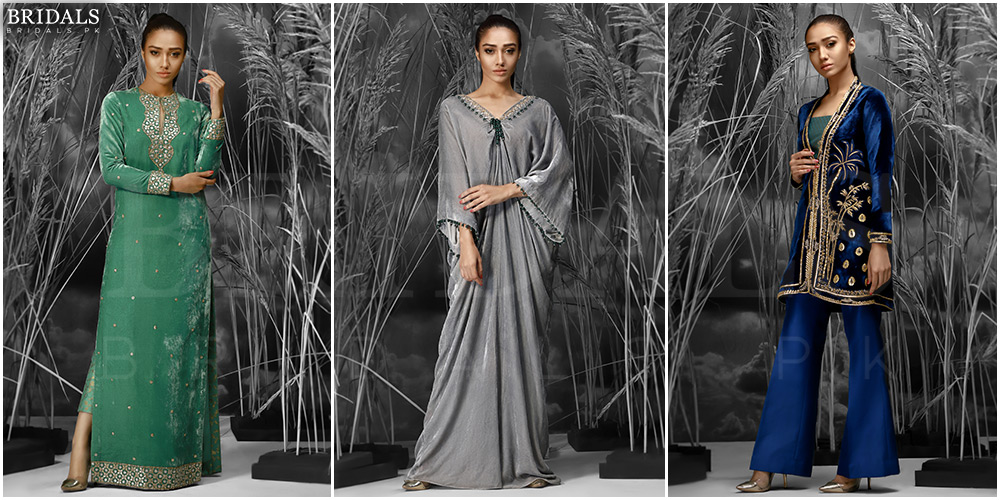 Article By: Hadia Hassan
Mahgul's most recent formal apparels are made for the posh woman who wants to look extremely chic on her post-wedding daawat's! You'll be mingling with the family of your beau and you cannot do that dressed in ordinary outfits. You'll be dining with his phupho's and khala's. Some of them will be welcoming, some will instantly love you for your elevated sense of style. Other's will complement you and feel nothing but respect for you! They might even ask you for fashion advice or take you along on their next shopping spree! Ladies, believe us when we say that food maybe the way to the hearts of the gentlemen in his family but the key to winning over his female relatives is by dressing up classily!
Mahgul's new apparels are made of velvet and are adorned with intricate hand embellishments and geometric patterns. She has used the technique of applique to decorate these dresses too. The silhouettes are modern and sharp. Mahgul has incorporated contemporary cuts and styles in these apparels. There are kaftans, knee length shirts and stylish jackets for you to choose from. These velvet shirts are paired with raw silk pants and undershirts. Pair the dresses with a pair of chunky earrings and a classy choker and it will leave everyone entranced by your beauty for sure!
Ladies, just look at these gorgeous outfits!
You can buy these apparels online now at https://www.mahgulonline.com/new-arrivals before they run out of stock!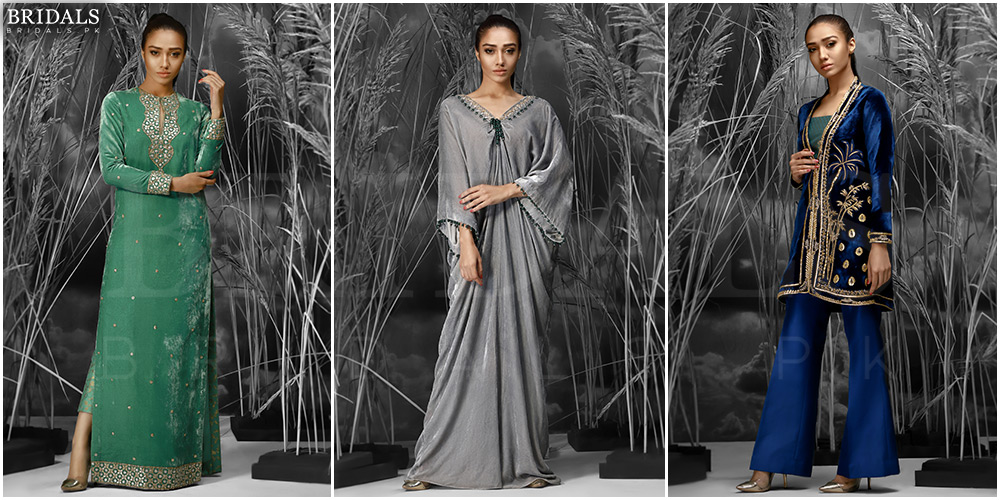 Mahgul's New Formals Are Exactly What You Should Wear To Post Wedding Daawats!
Description
Sultry velvet formals for fall '19!
Admin
Bridals.PK
https://blog.bridals.pk/wp-content/themes/bridal/images/logo.png