No bridal look is complete without hands drenched in deep red henna. Some brides get Henna tattoos instead of actual Henna but either way, Henna is an integral part of our weddings. In fact, it is such an important part of our culture that there is a whole ceremony dedicated to it in Pakistani weddings called the Mehendi or the Rasm-e-Hina. In this ceremony the bride and her friends and family put on Henna together and celebrate the wedding. The Rasm-e-Hina is one of the most important pre-wedding ceremonies in Pakistani weddings. It brings together people and acts as an ice breaker between the groom and the bride's families. There's dancing, there's singing and then there are the Mehendi traditions themselves which make each moment special. And it all starts with Henna.
The bride and her friends all gather together before the wedding starts and get Henna tattoos. It is common tradition among some family to hide the groom's initials somewhere in the brides Mehendi pattern. Despite all these things some brides are not fans of Henna and want to keep things simple. If you're an unconventional bride who doesn't have a taste for Henna, then here are some simple Mehendi designs for you:
Some of these Henna designs are absolutely beautiful. They may be simple but they possess intricacy which is what makes them appealing. You can pick a simple Henna design from one of these design inspirations without fearing going overboard with Mehendi. They will make you look traditional yet simple and you'll achieve the look you desired. Share these designs with your friends and remove the hassle of picking out Mehendi designs for your wedding. You can also personalize these designs by adding your groom's initials to them.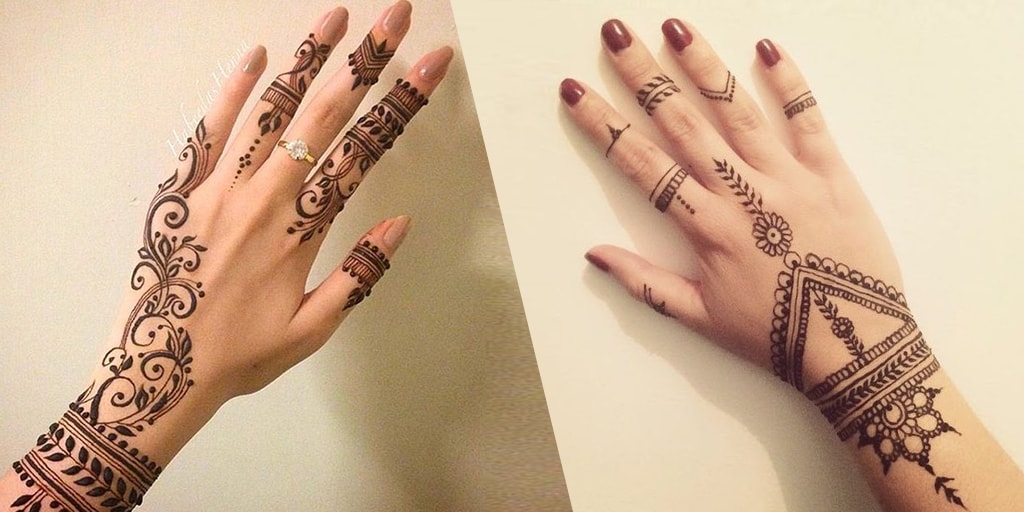 Simple Mehendi Designs For Brides Who Aren't Henna Fans
Description
Simple mehendi designs for brides who aren't henna fans. No bridal look is complete without hands drenched in deep red henna.
Admin
Bridals.PK
https://blog.bridals.pk/wp-content/themes/bridal/images/logo.png