Article by: Hazafa Hasan
Eid is an important event for Muslims all over the world, but do you know which group bears the most burden to make a spectacular appearance on Eid? Take a guess! YES, The affianced ladies and the newly wedded!
Affianced girls usually have to make a show-stopping appearance on Eid when their future in-laws are gathered to bring her Eidi. Same goes for women who got married only months before, to make sure that their first Eid in their new home is something special, something to be cherished forever. But what to wear? That's the million-dollar question. We know shopping in Ramadan is no walk in the park, but the good news is most clothing brands have launched their Eid Festive Wear Designer Collections for this year already.
You can surely find something appropriate in the first Ashra to avoid all the drama at the tailors (which is an entire adventure in itself, which any Pakistani woman can vow on). To give you an idea of what's available in stores right now, we have brought you a peek at the Eid festive wear collections of five major Fashion houses.
Charisma Of Farah Talib Aziz
 We love FTA. She is a pro with her palette selection and she knows how she wants her designs to look on real people. Her colors and prints are so lovely that one finds it hard to ignore them. The designer launched her ready to wear Silk Luxe Collection for Eid, which featured classic cuts and hand embellished motifs. The collection was exhibited in Lahore and Dubai and got excellent reviews.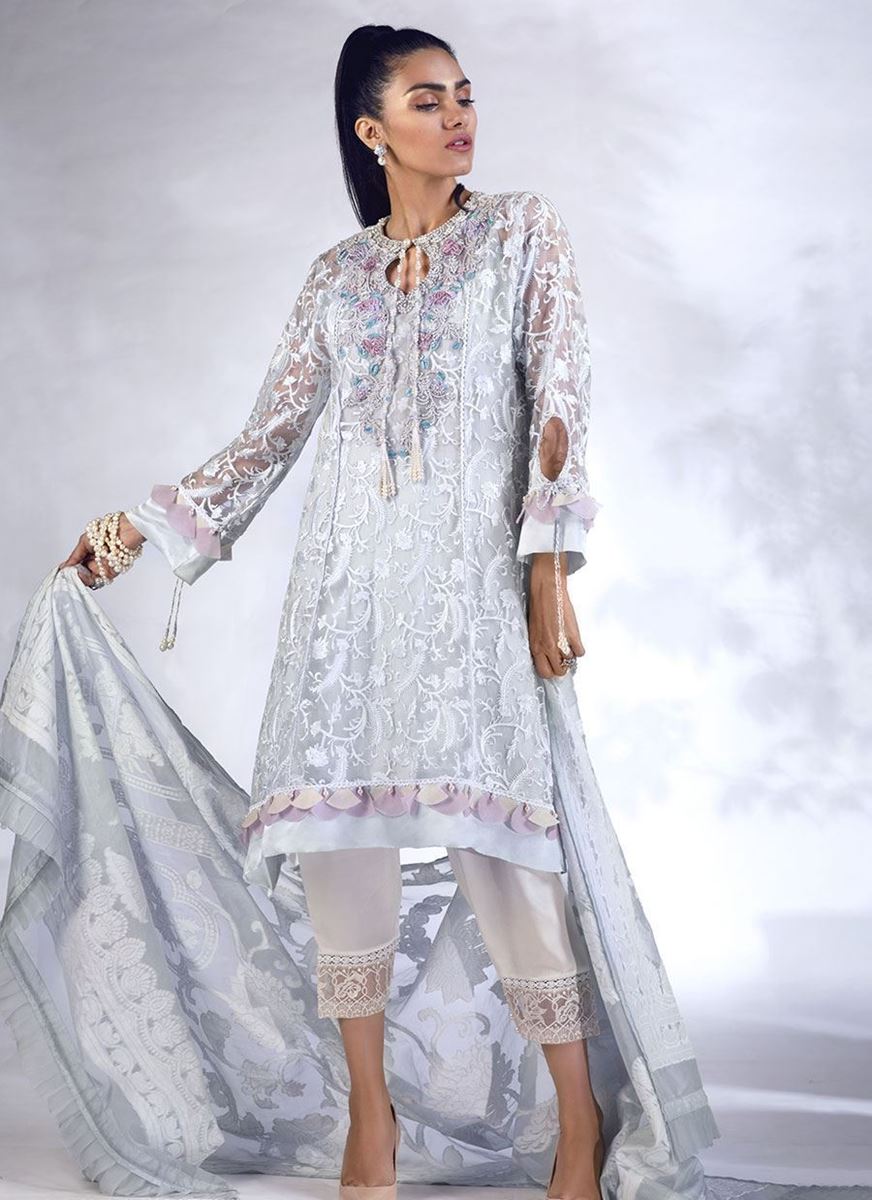 SILVER DOVE HIGH-LOW KURTA WITH DUPATTA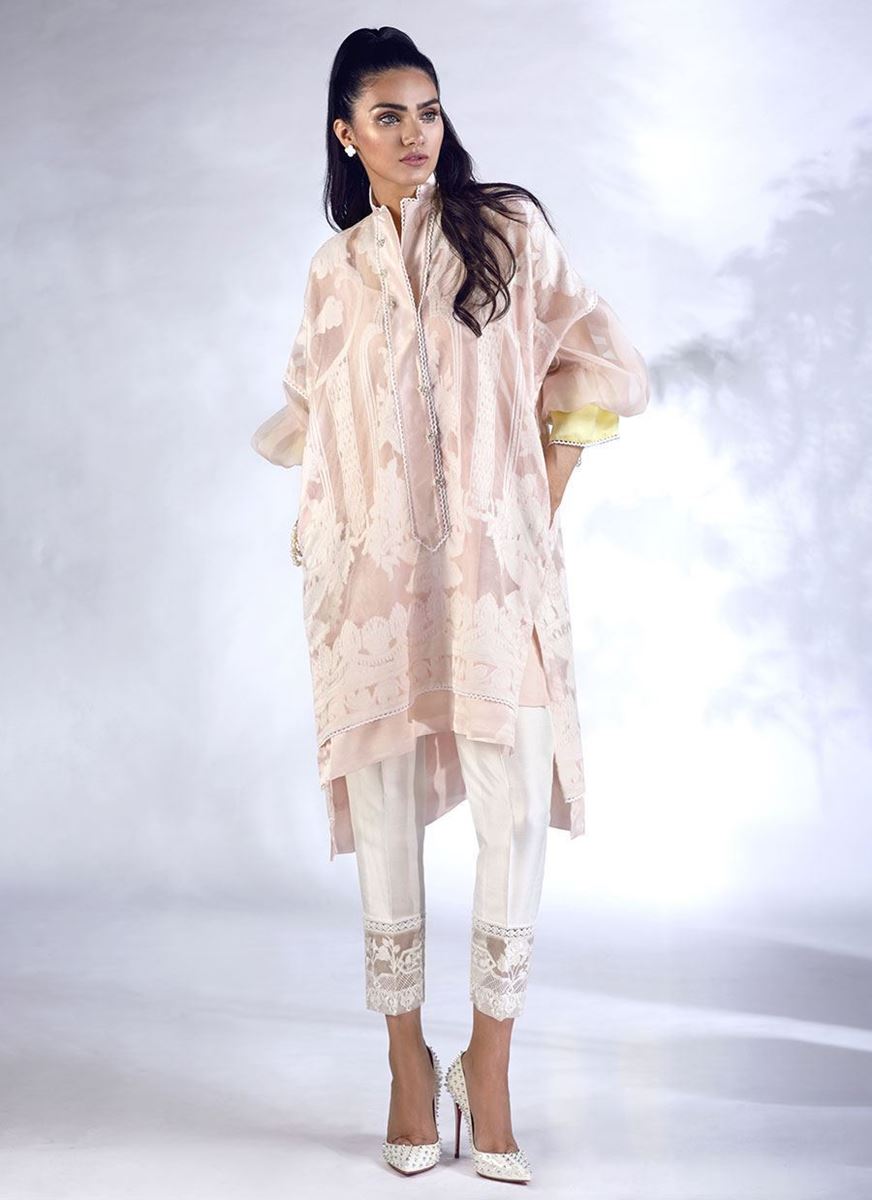 WEAVED POWDER PINK KURTA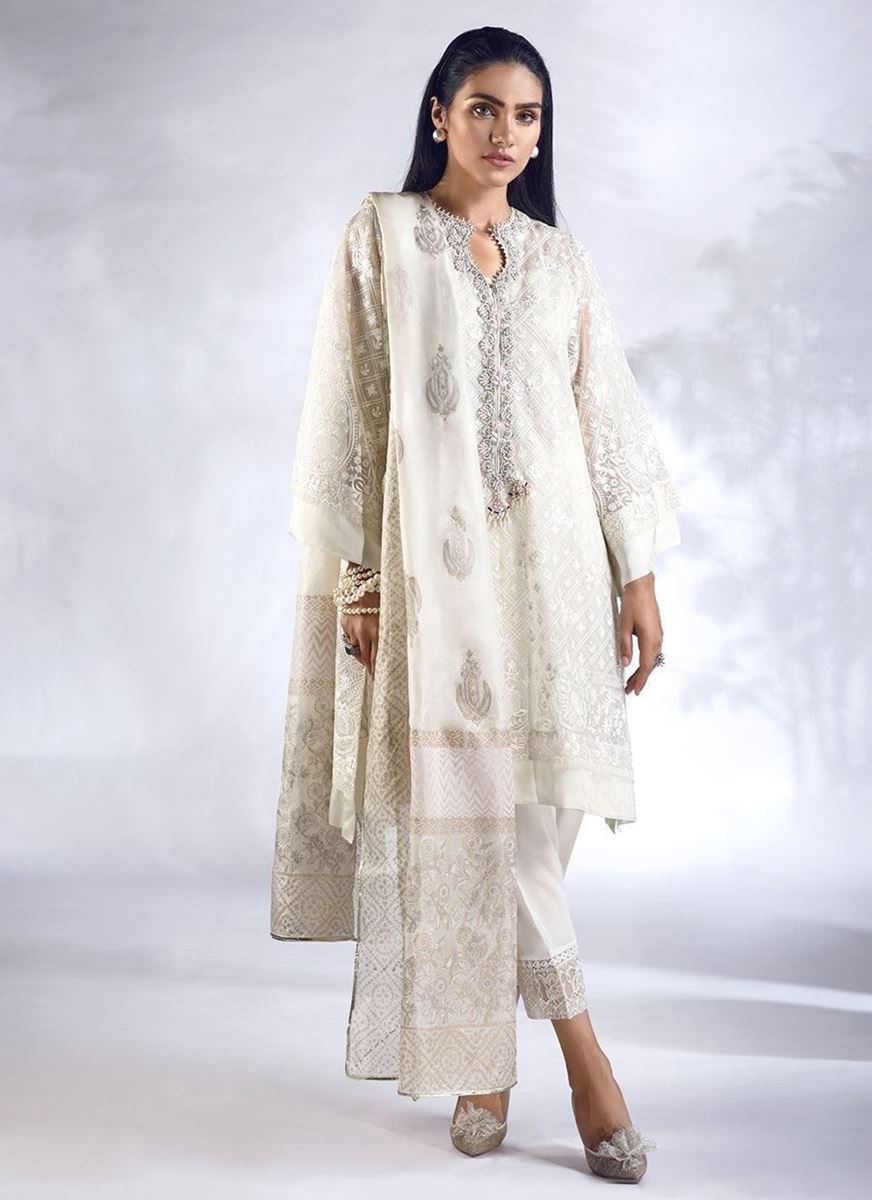 IVORY BELLA KURTA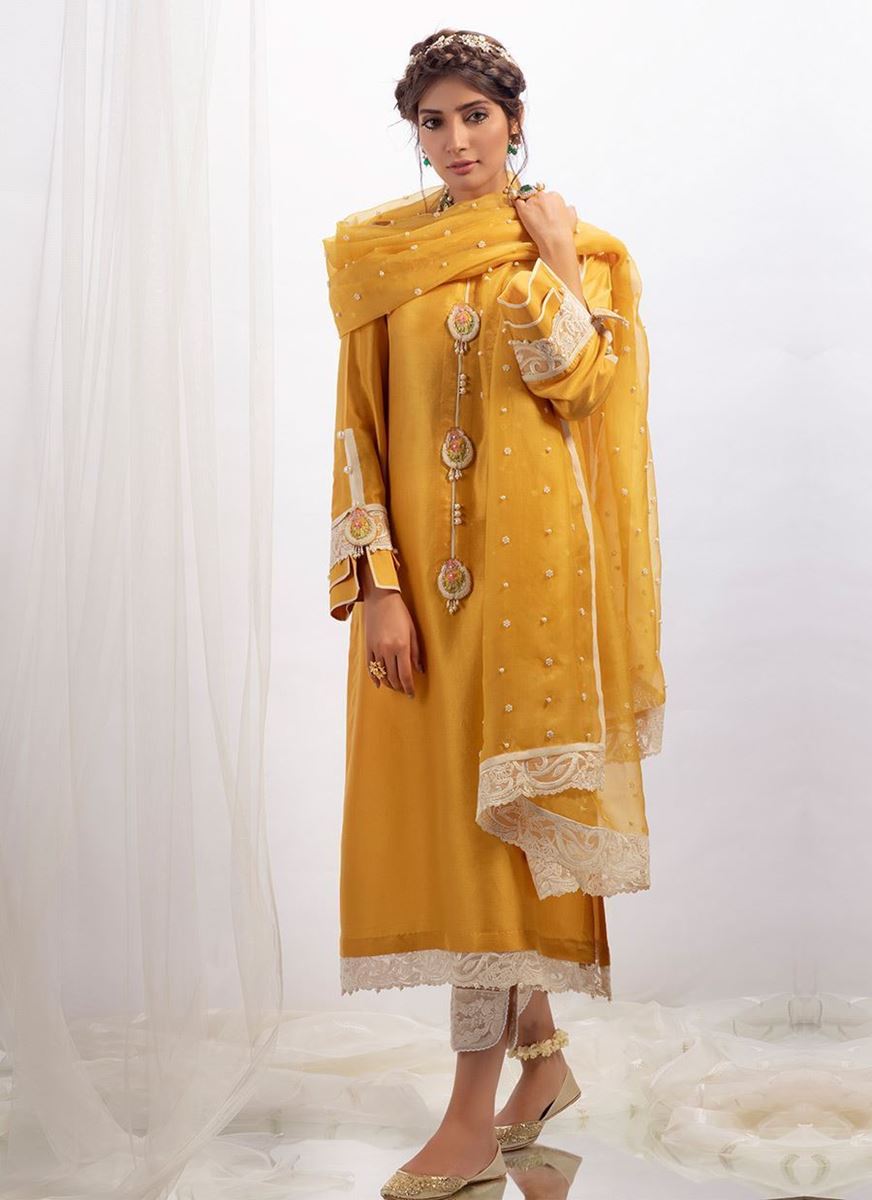 MUSTARD RAW SILK SHIRT WITH DUPATTA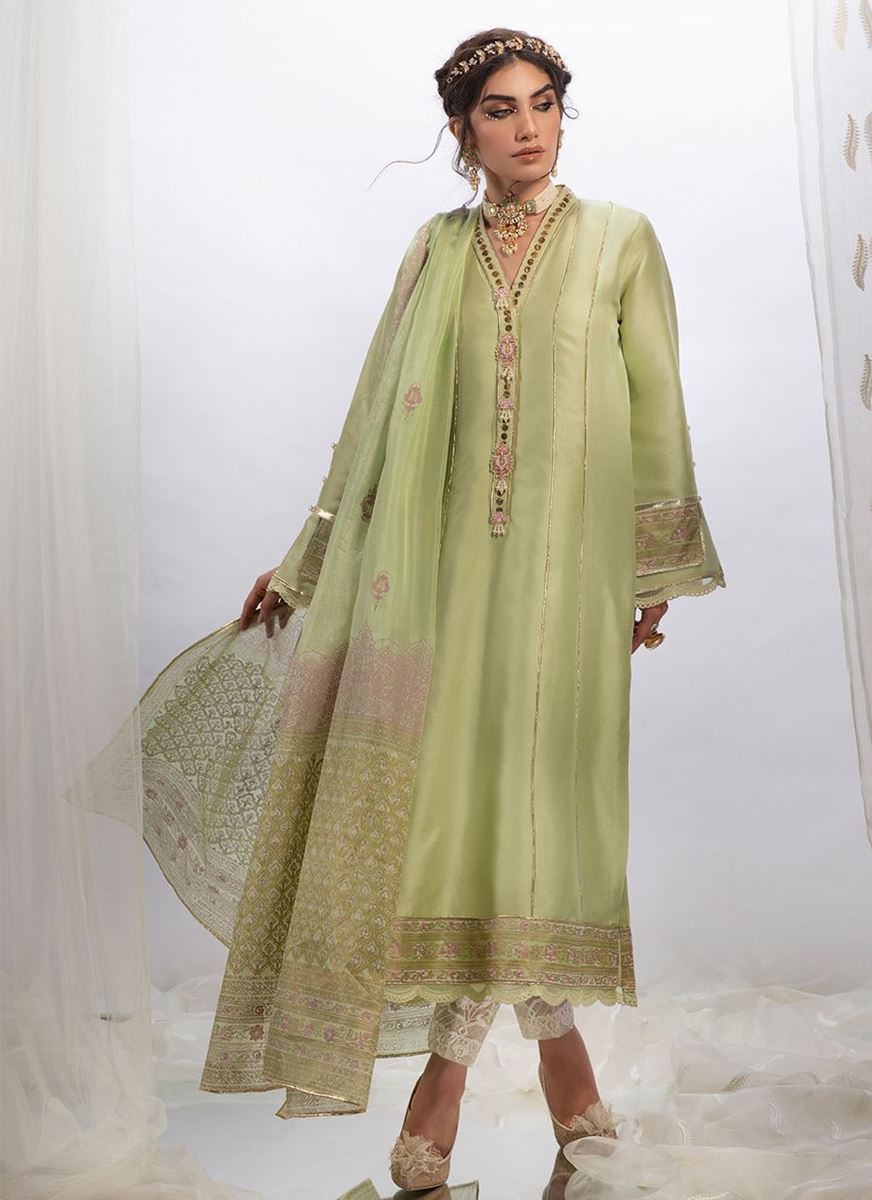 TRADITIONAL GREEN RAW SILK SHIRT WITH DUPATTA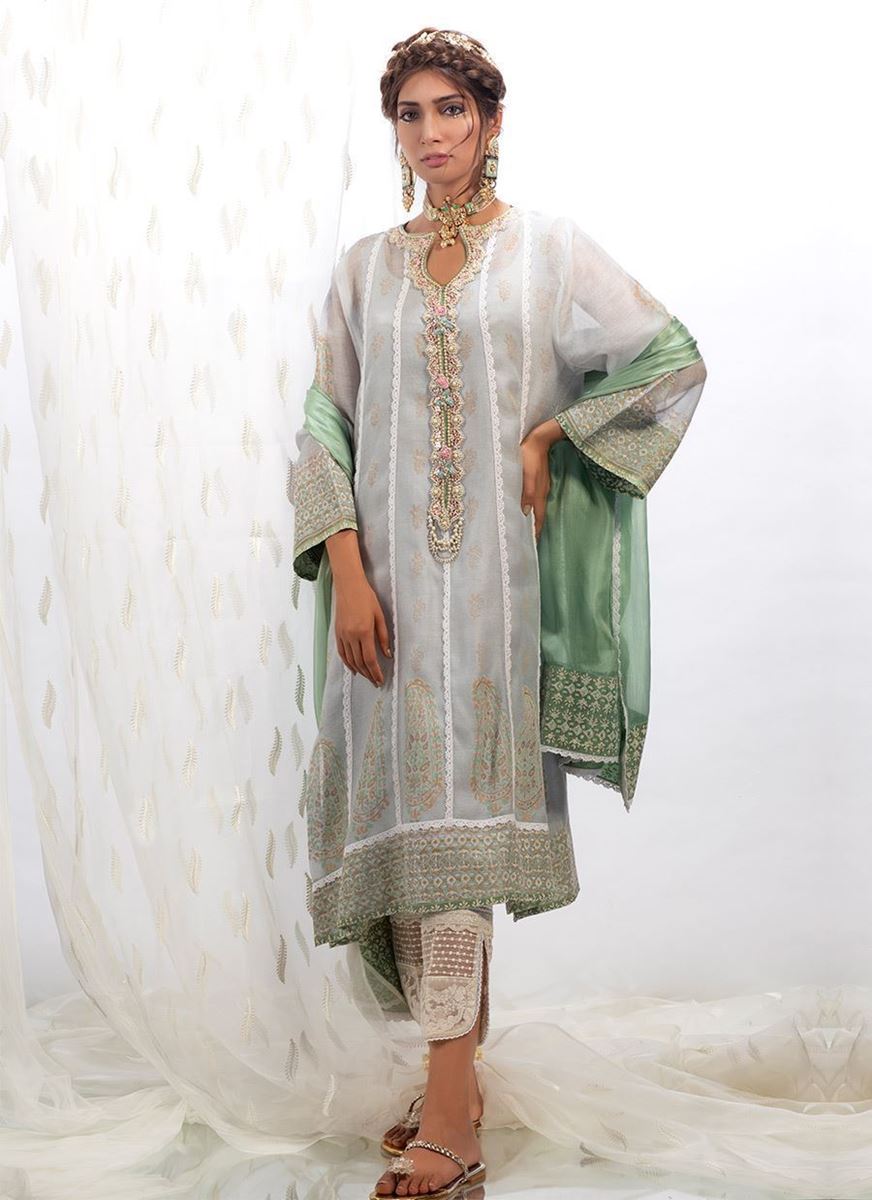 PERIWINKLE BLUE COTTON NET SHIRT WITH DUPATTA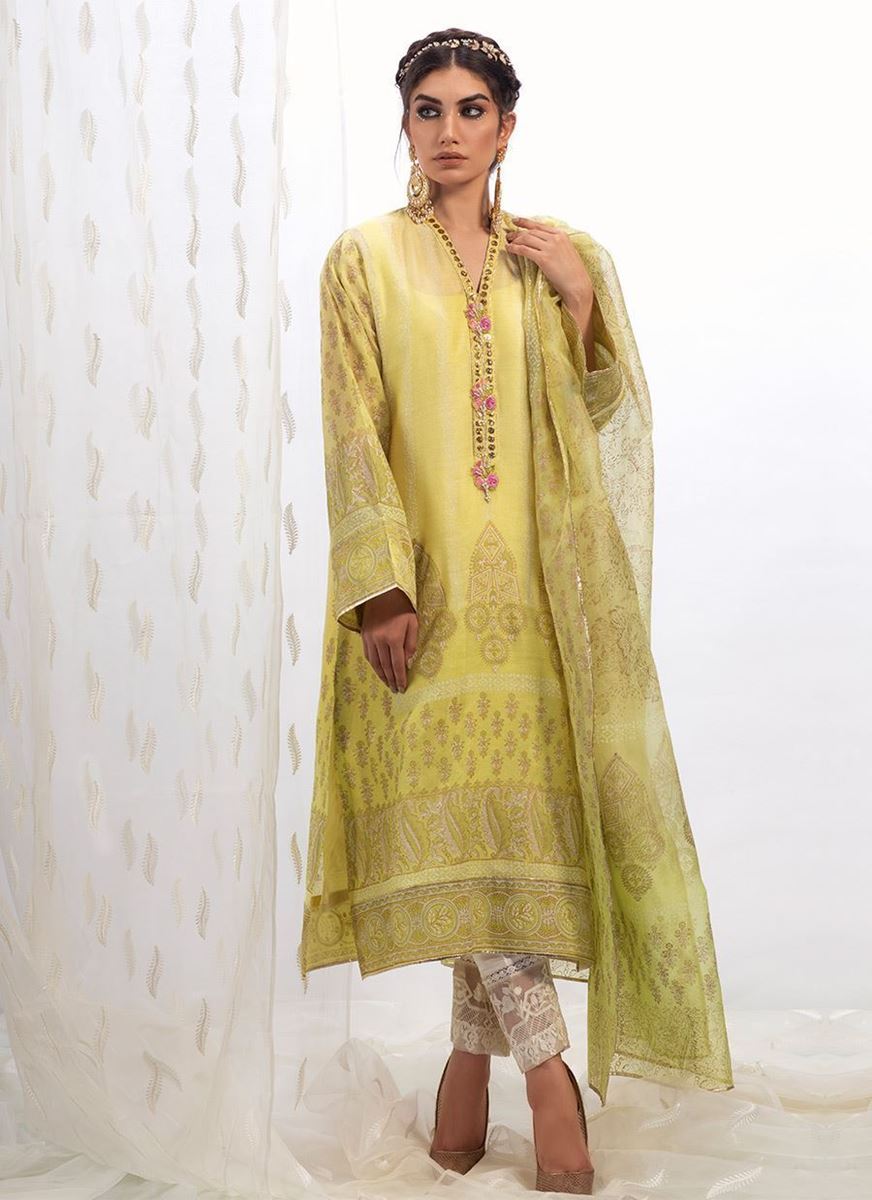 LEMON COTTON NET SHIRT WITH DUPATTA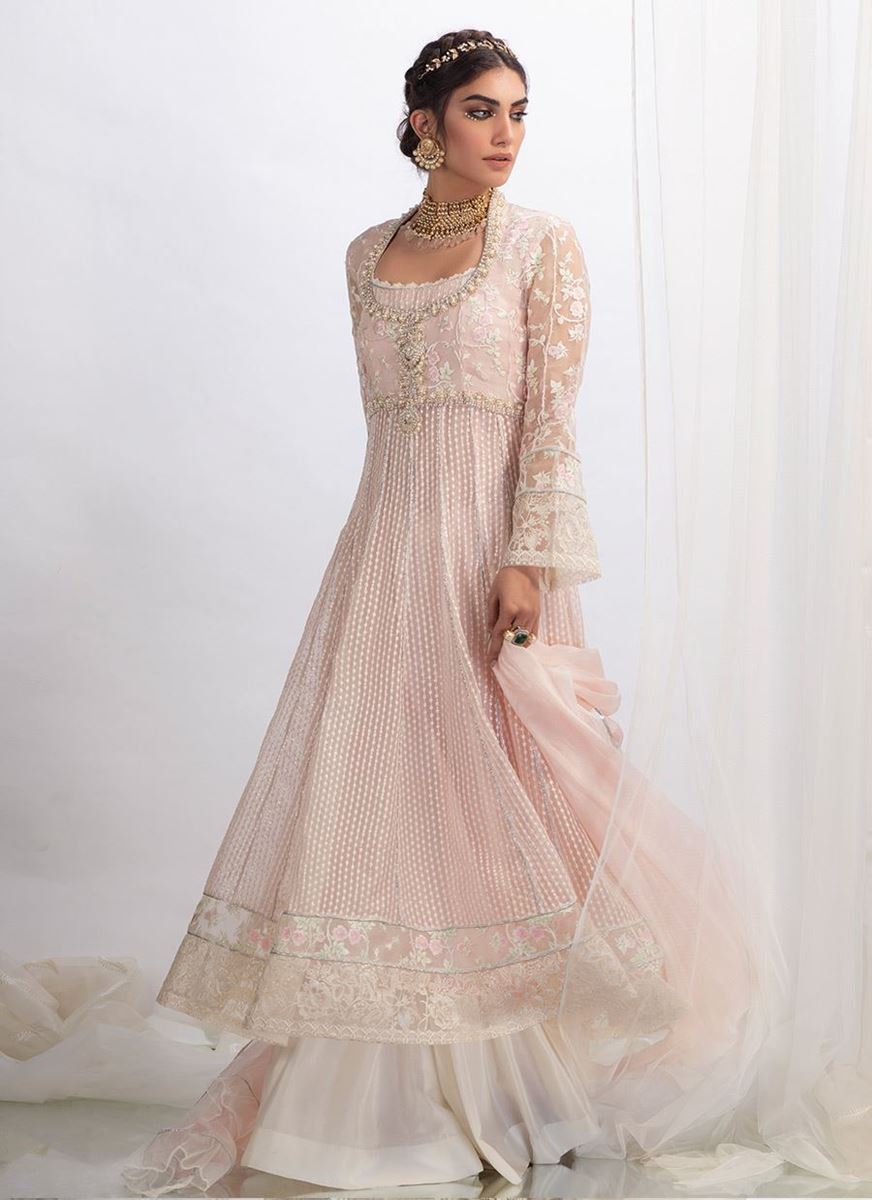 PINK PEARL KALIDAAR WITH DUPATTA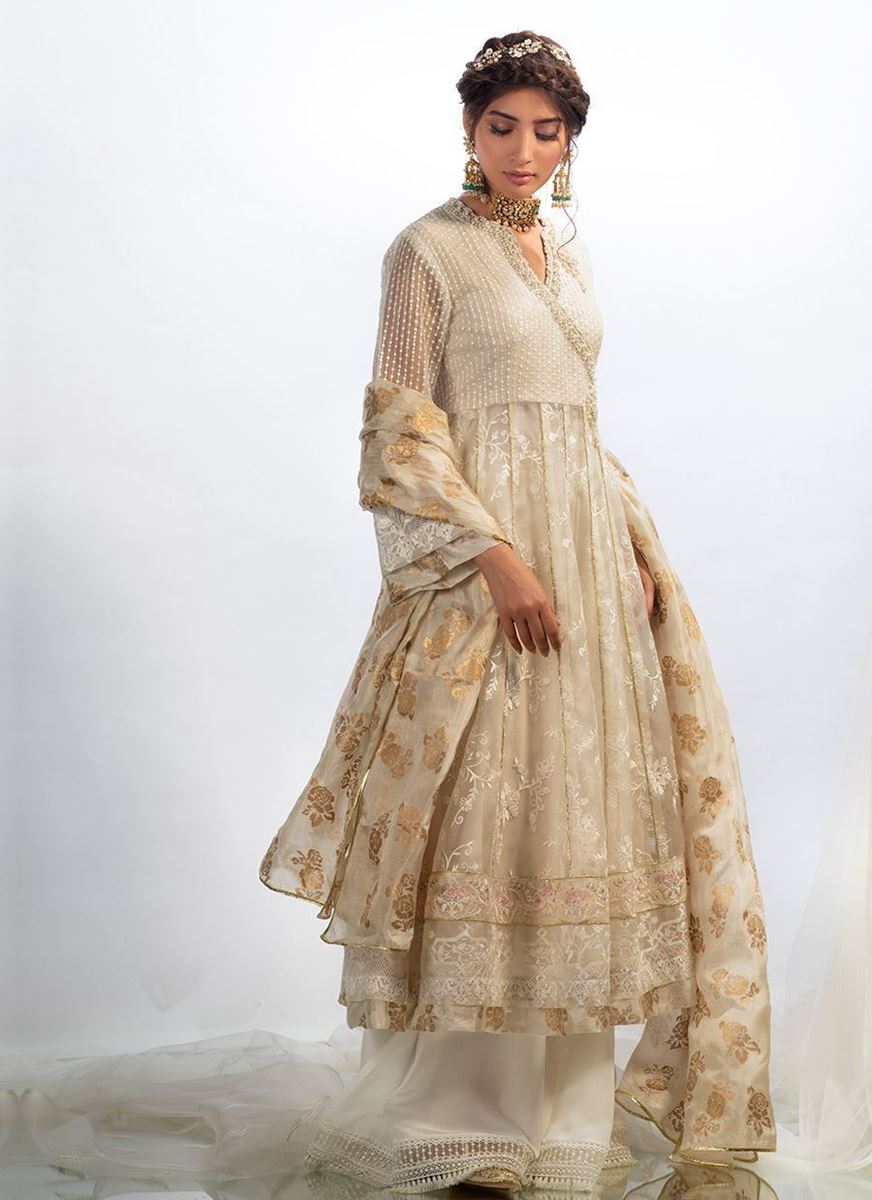 IVORY GOLD ANGARKHA WITH DUPATTA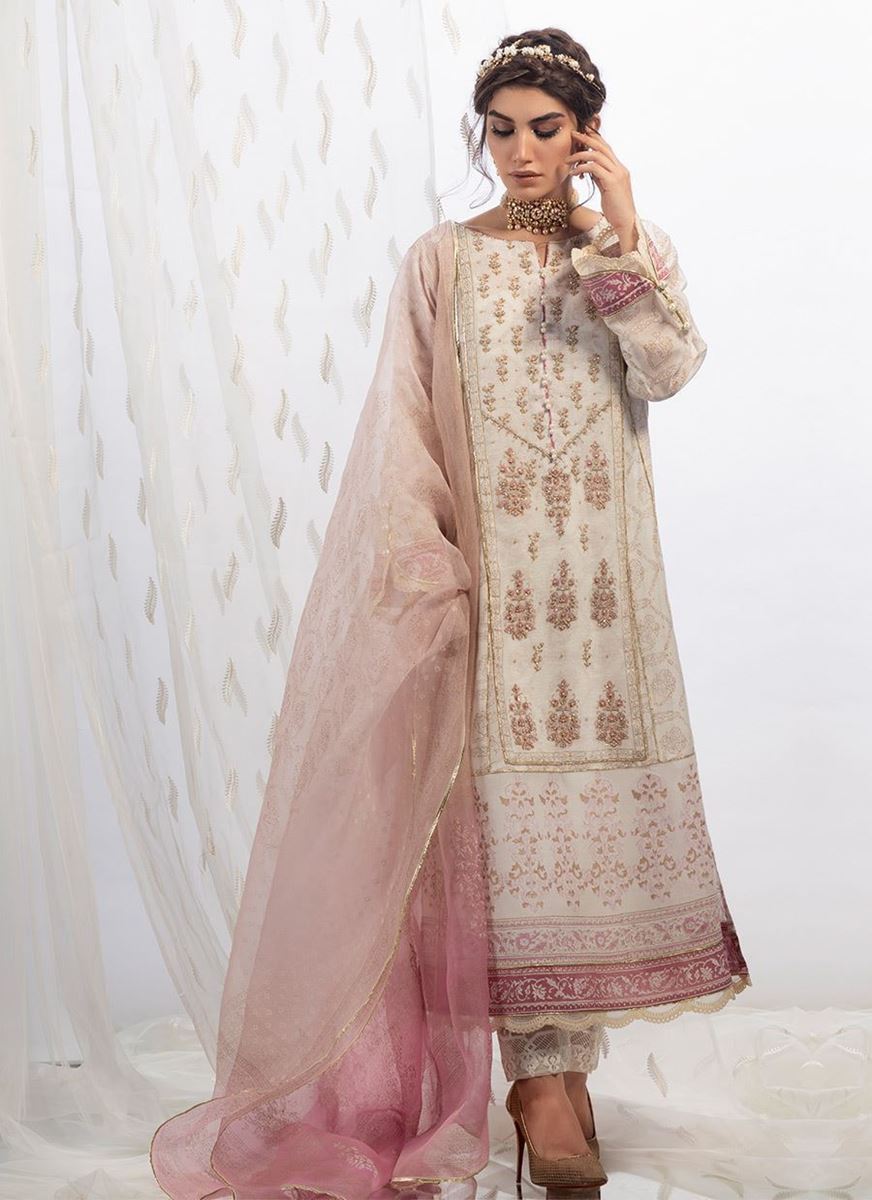 IVORY ROSE COTTON NET SHIRT WITH DUPATTA
Elegance Of Sania Maskatiya
 Sania Maskatiya launched her Eid collection Alef, which is an amalgamation of her label's design philosophy. The motifs range from geometric to pastoral, the silhouettes are linear and breezy whereas, the color palette is similarly wide-spread. There's a bit of everything for everyone! Trust us wearing an outfit from the Alef collection on the Eid day will only make you look oh-so sophisticated and a class apart!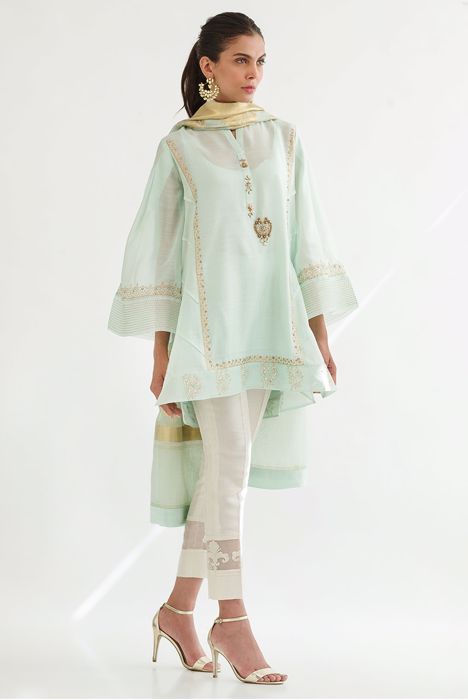 BLOCK PRINTED HAND WORK SHIRT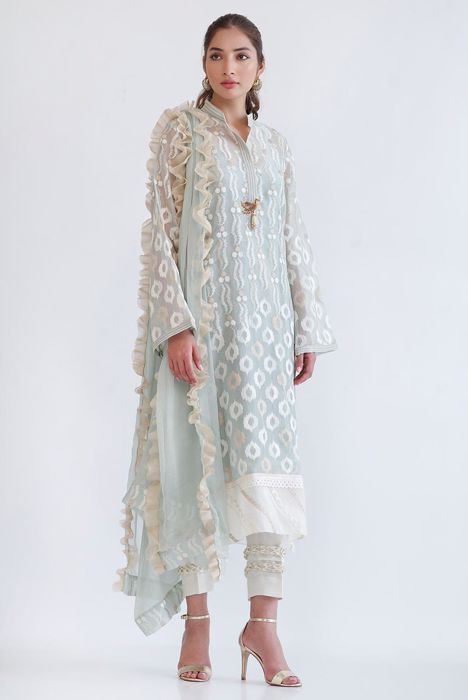 ORGANZA EMBROIDERED SHIRT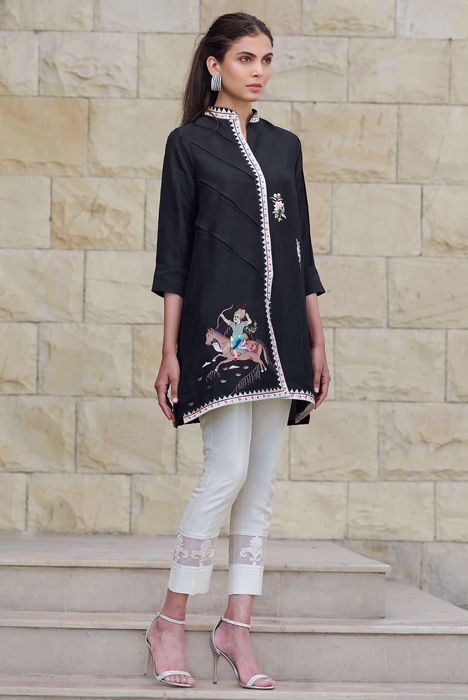 RAW SILK EMBROIDERED SHIRT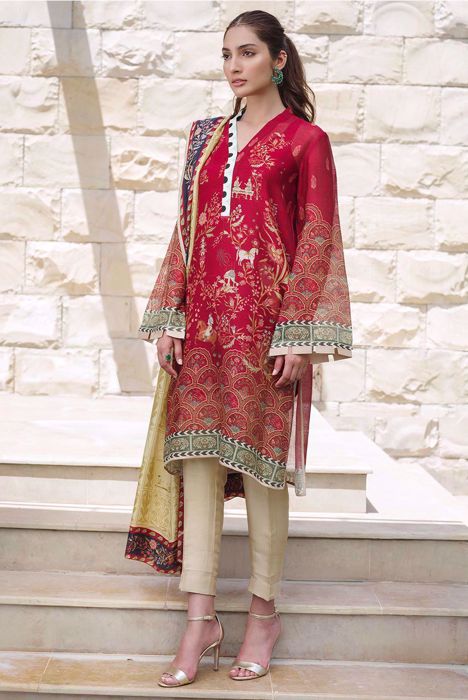 PRINTED COTTON NET SHIRT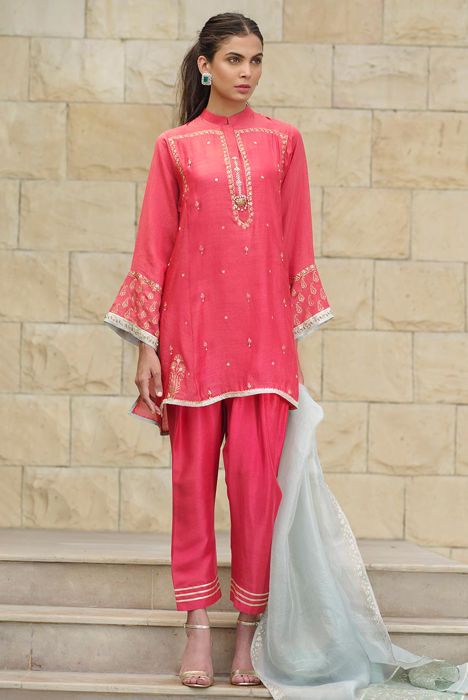 BLOCK PRINTED SHORT KURTA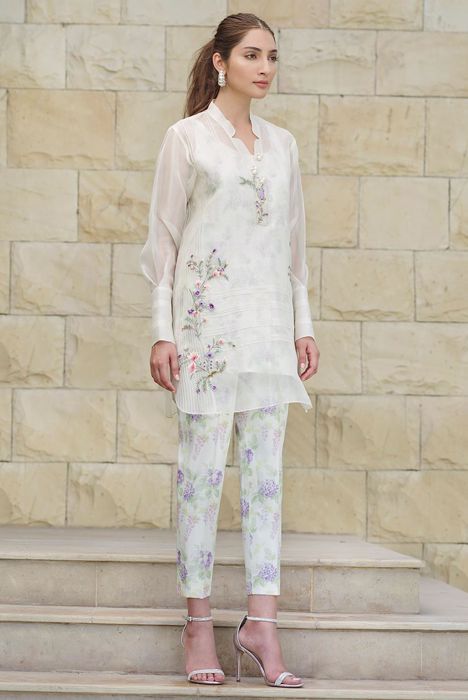 ORGANZA PINTEX SHIRT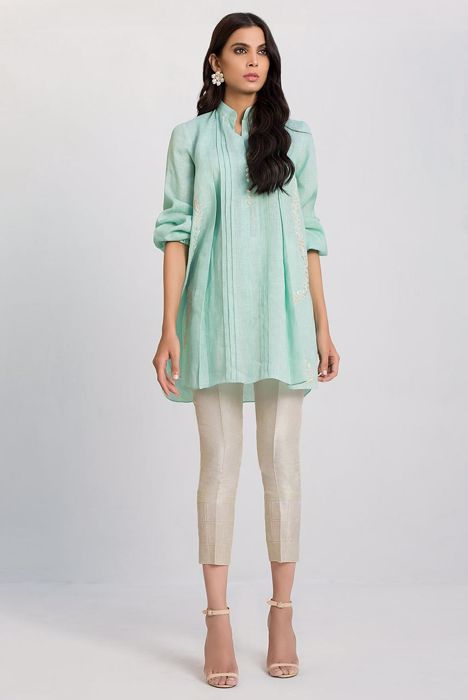 LINEN PLEATED KURTA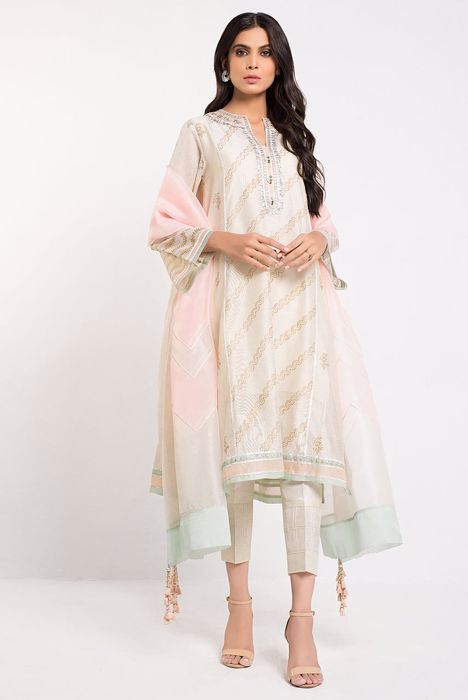 BLOCK PRINTED COTTON NET SHIRT WITH DUPATTA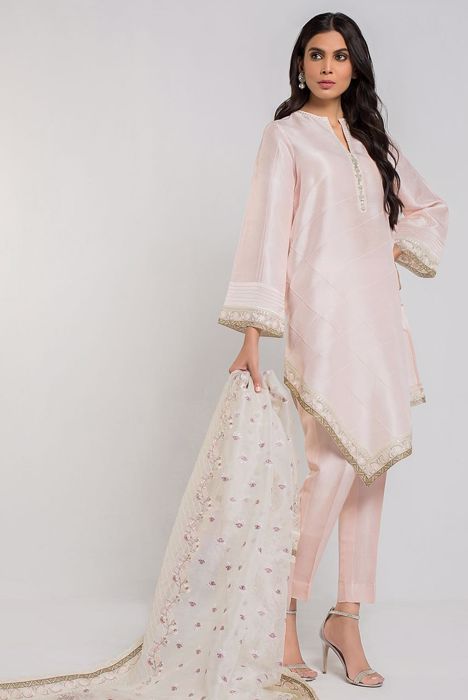 ASYMMETRICAL RAW SILK WITH DUPATTA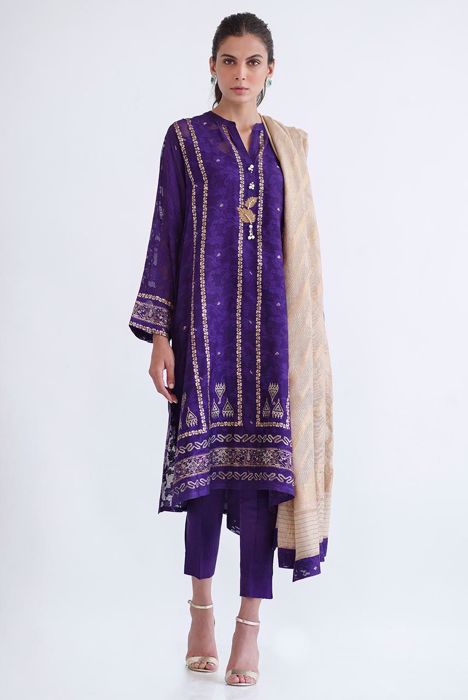 BLOCK PRINTED LONG SHIRT
Class Of Zainab Chottani
 Zainab Chottani announced her Chikankari Eid Festive Collection on April 26th. The collection consists of a wide range of spring speckled beautiful designs with a mix color palette of both bright and pastels tones. All fourteen outfits in the collection feature a scattering of Swarovski crystals to make it perfectly sparkly for Eid wear. Swarovski crystals are surely having a fashion moment and we at Bridals.pk are all in for it.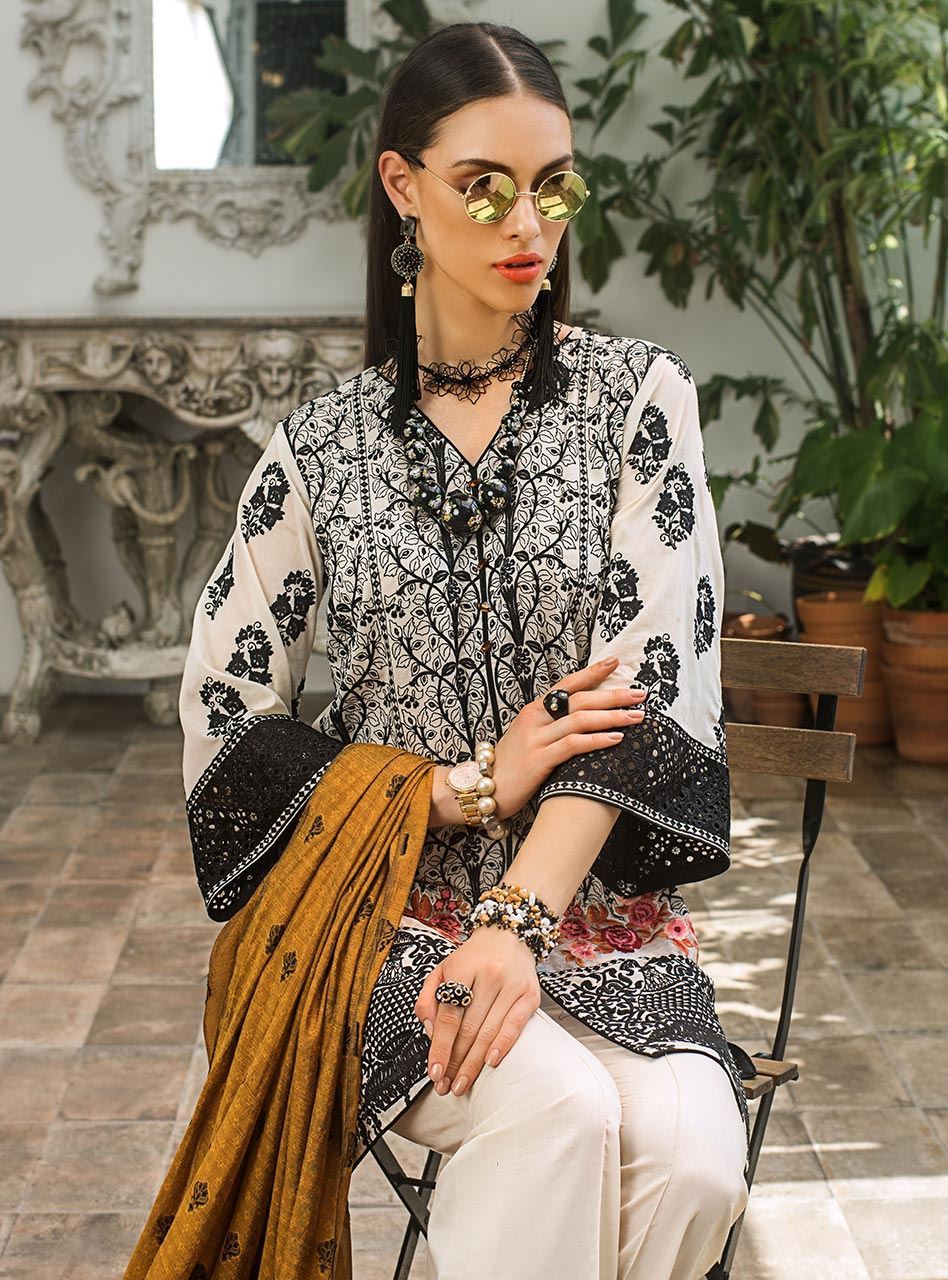 BAROQUE TWIST - 7B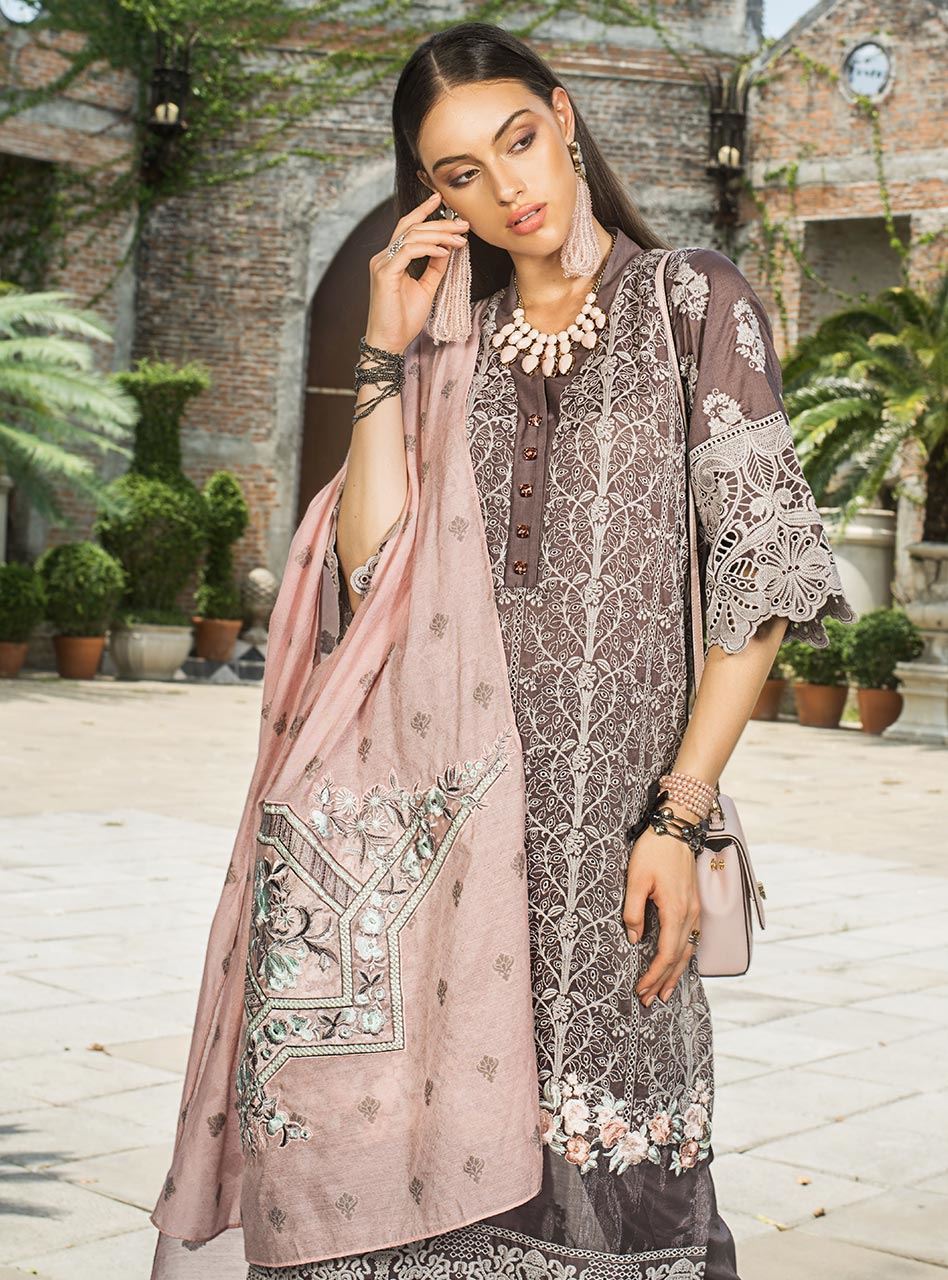 BAROQUE TWIST - 7A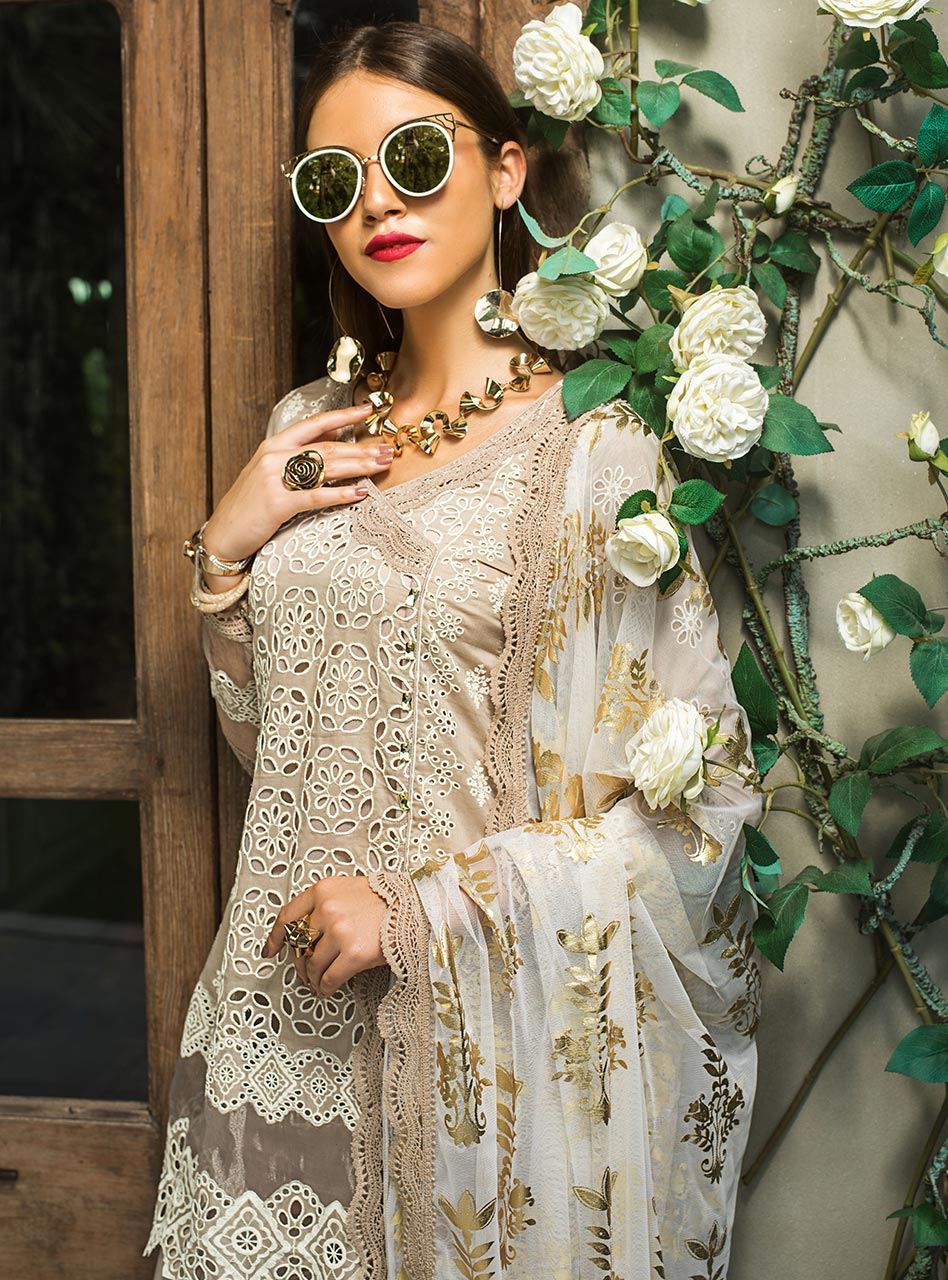 PRISTINE POISE - 6B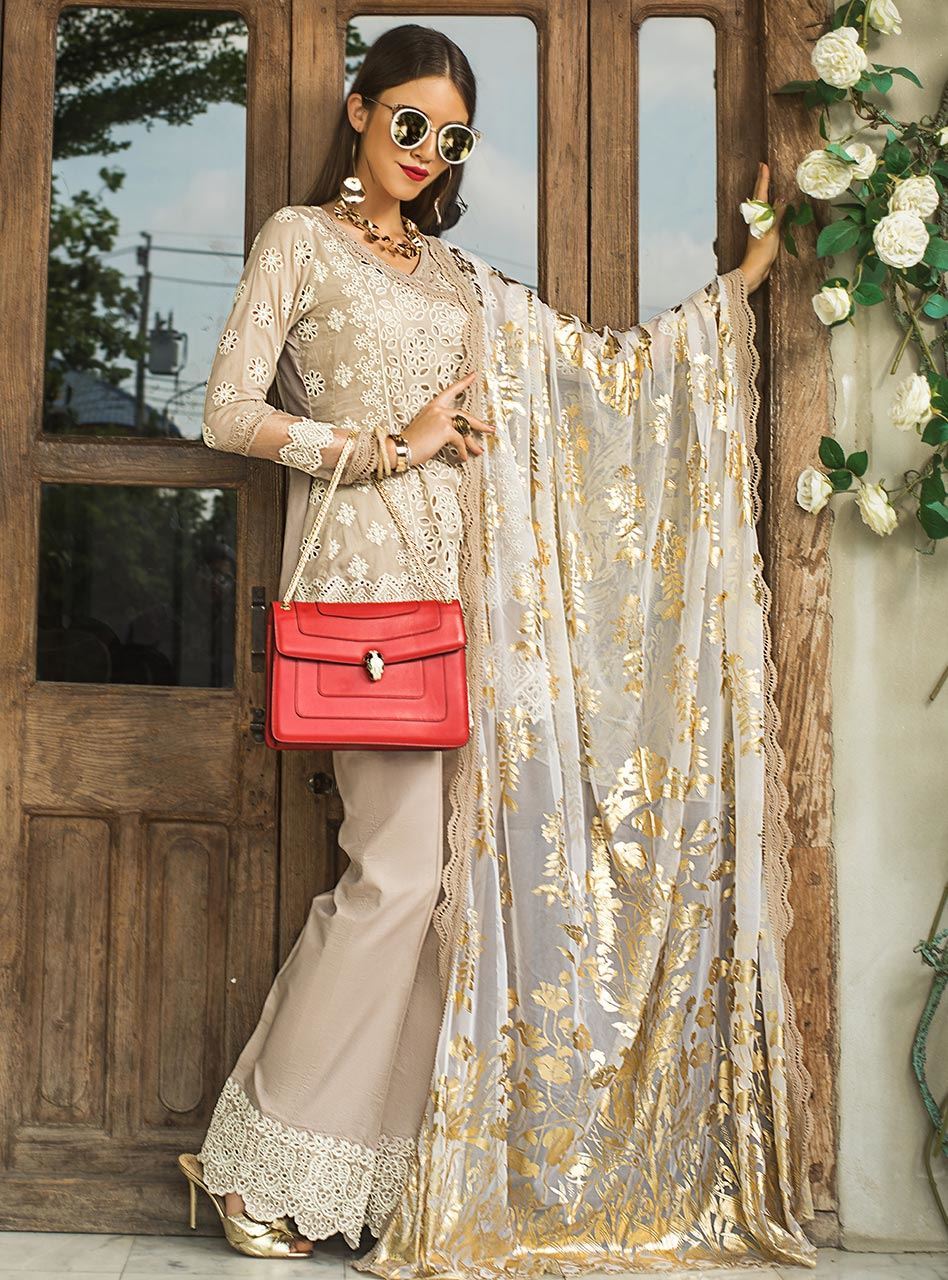 PRISTINE POISE - 6B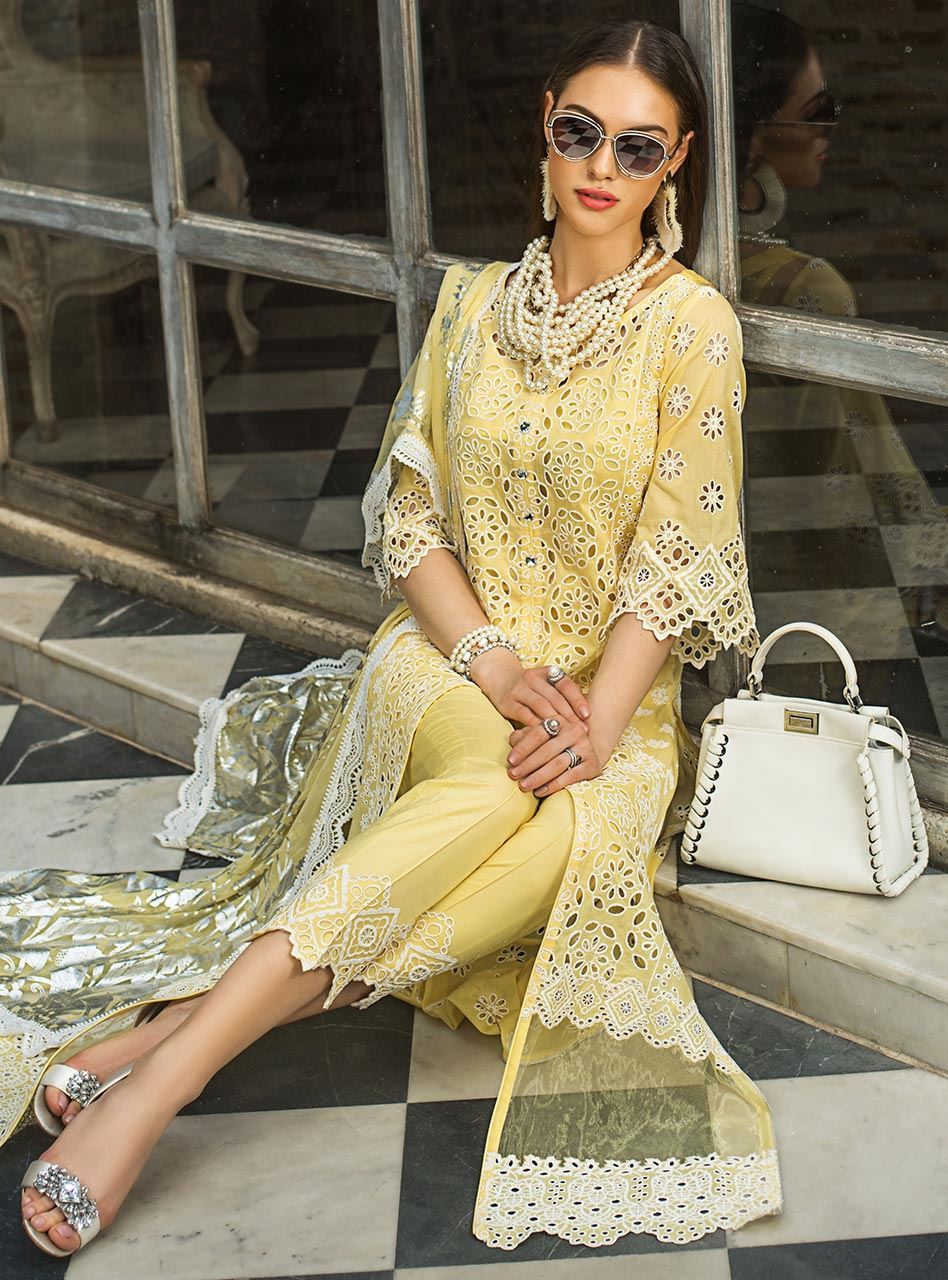 PRISTINE POISE - 6A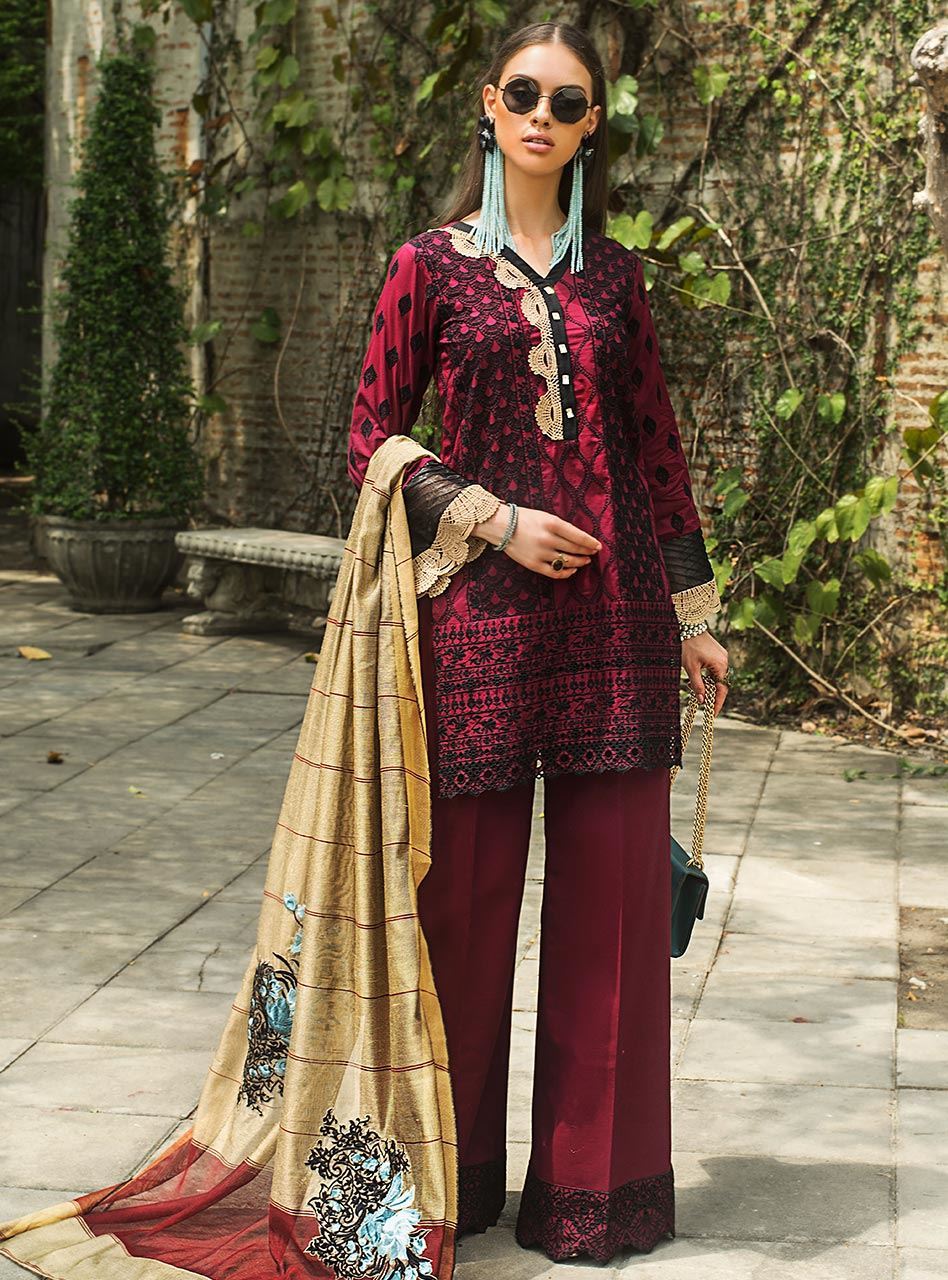 GOLD GARDINE - 4B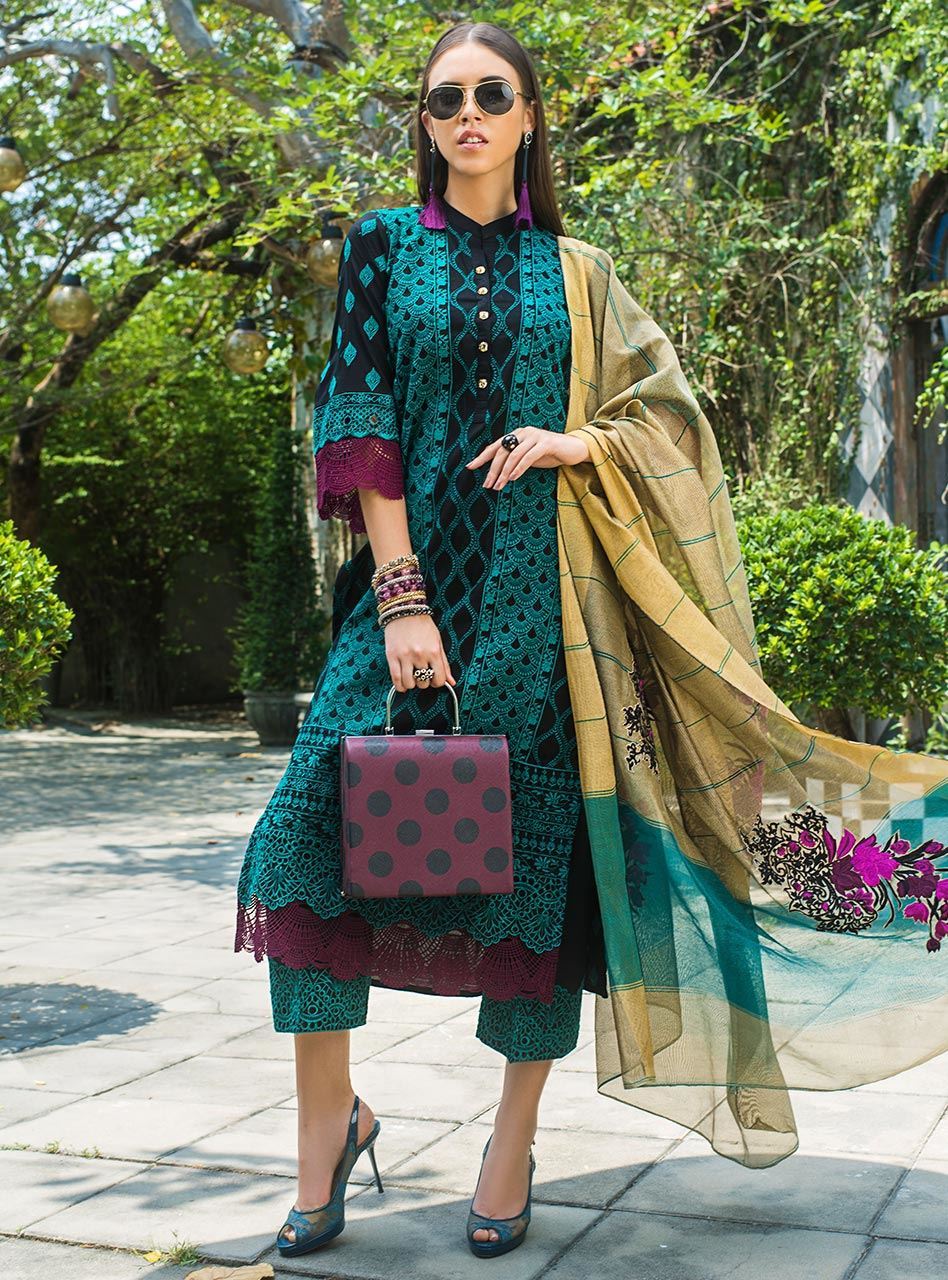 GOLD GARDINE - 4A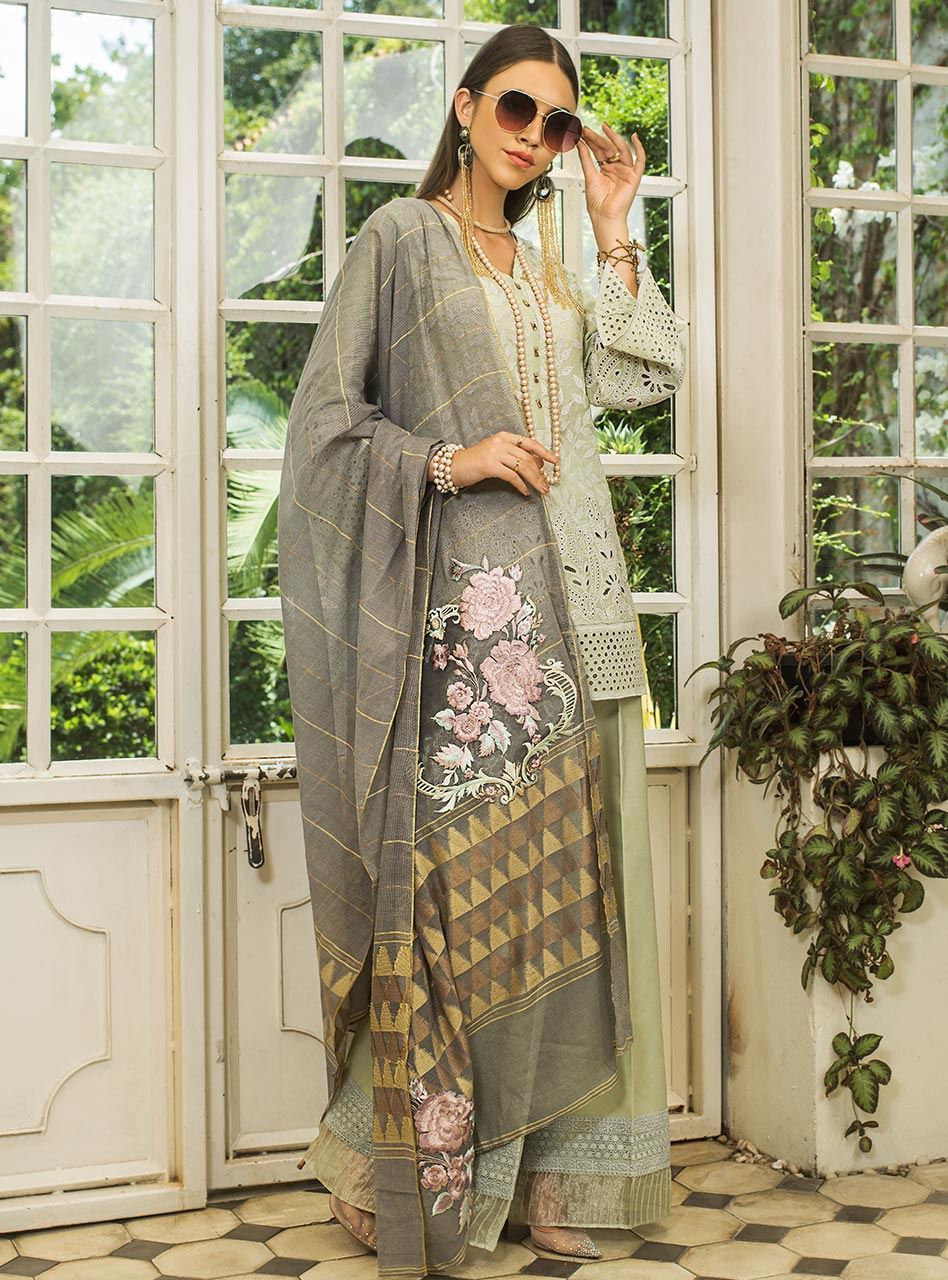 BLUSH TALES - 3B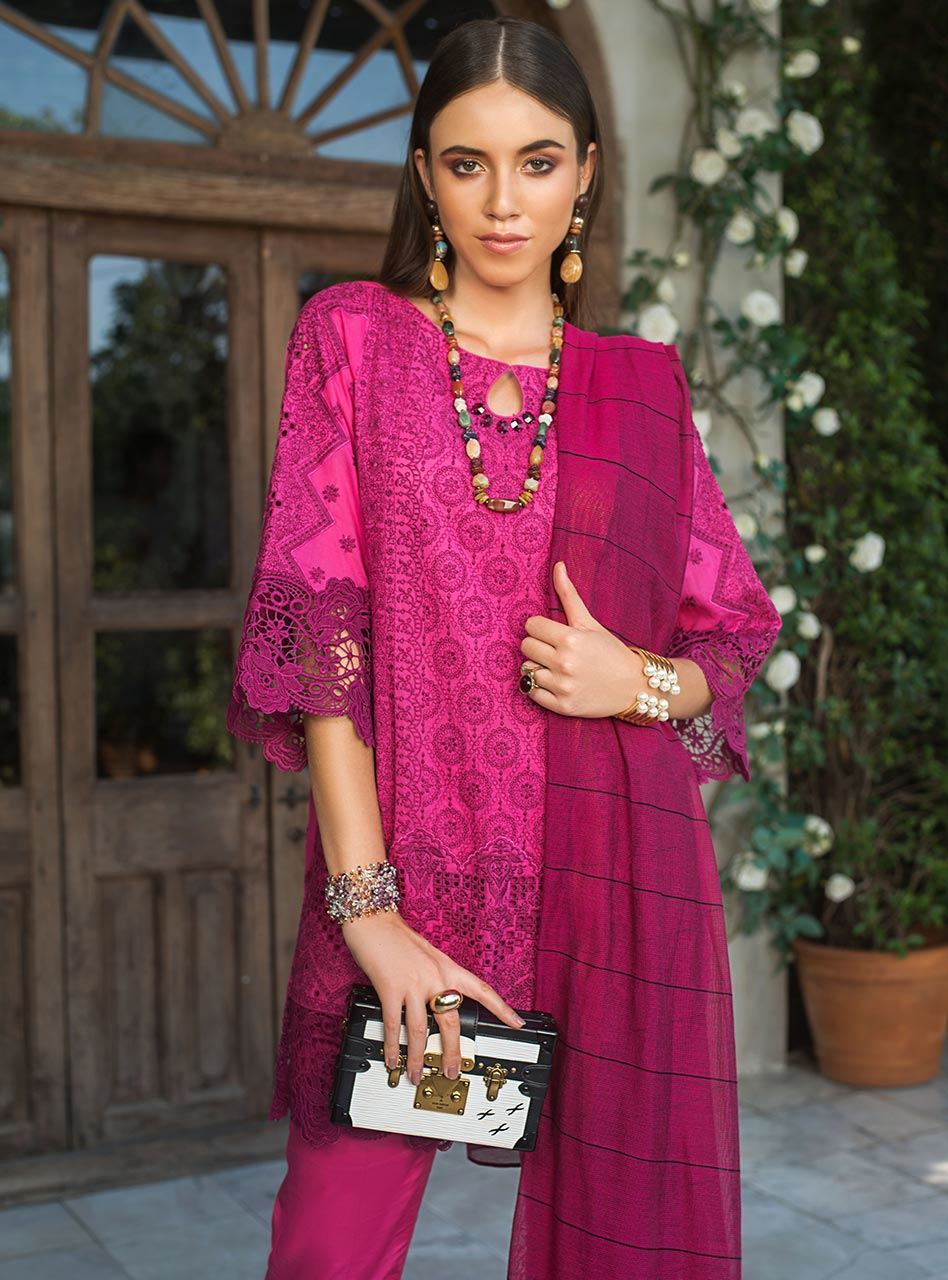 URBAN OXIDE - 2B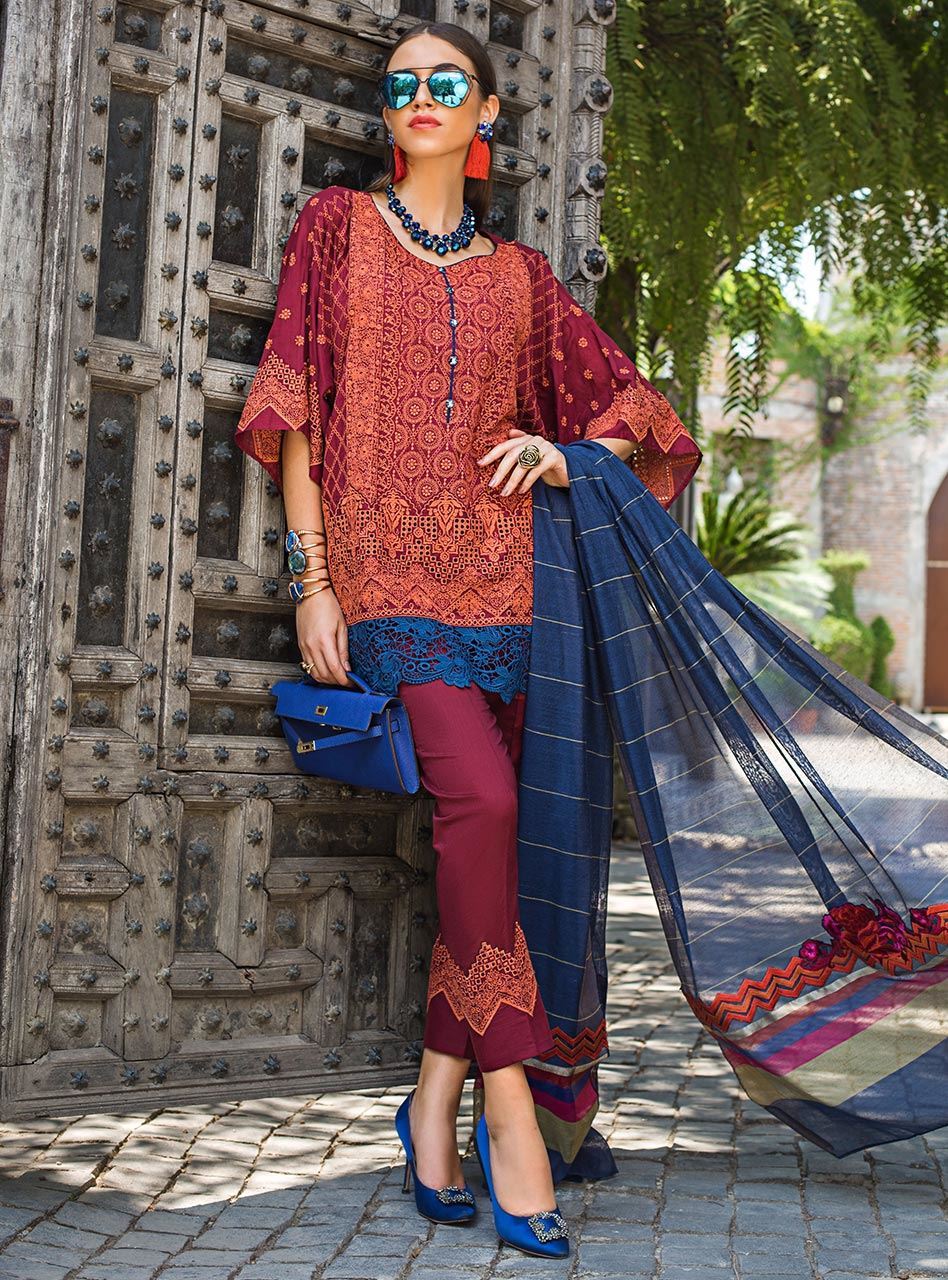 URBAN OXIDE - 2A
Magic Of Deepak Perwani
Deepak Perwani's ladies' Eid collection is all about elegance and class with a variety of silhouettes that are a perfect blend of East meets the West. He kept his palette solid and very flattering on the eyes. The designs are sleek, elegant and are made in the best fabrics which complement the intricate detailing of different motifs. Now that we've mentioned the word 'complement' then how about all you ladies match your attire with your man's – picking out the perfectly designed kurta from his menswear Eid collection and together make an unforgettable entrance!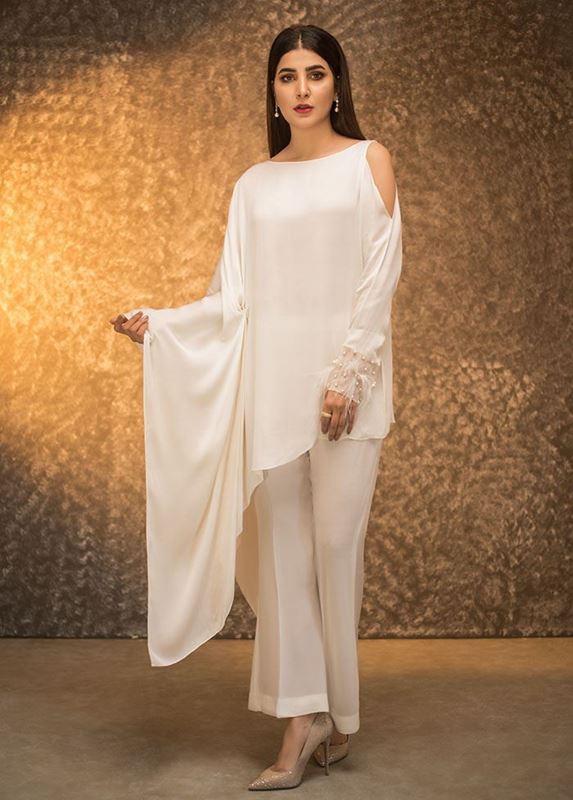 WHITE BIAS TOP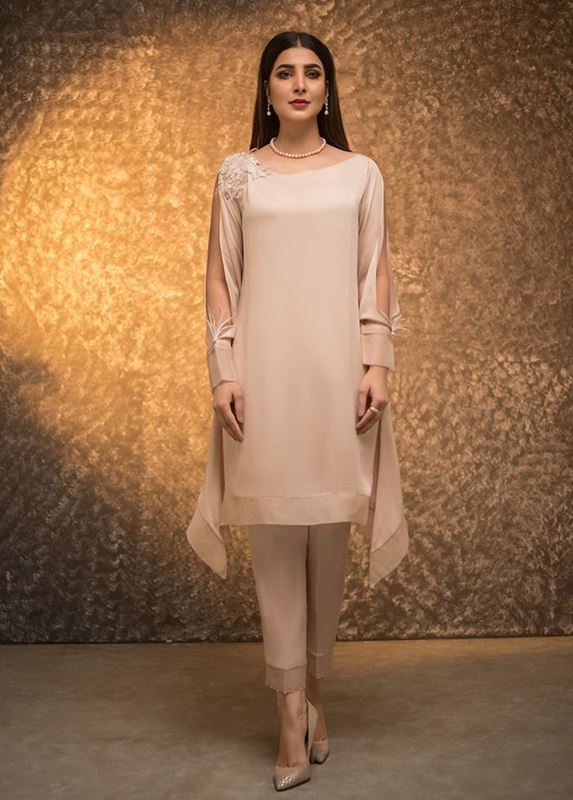 NUDE PINK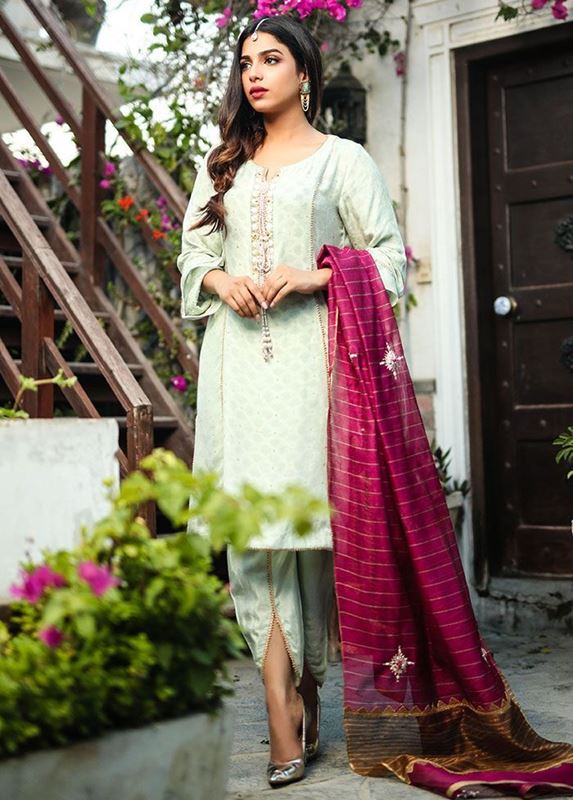 MINT JACQUARD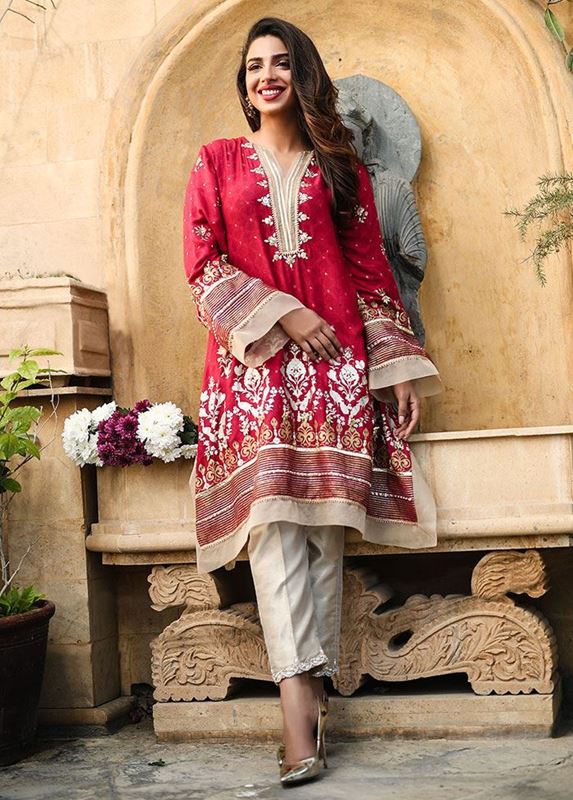 RASPBERRY JACQUARD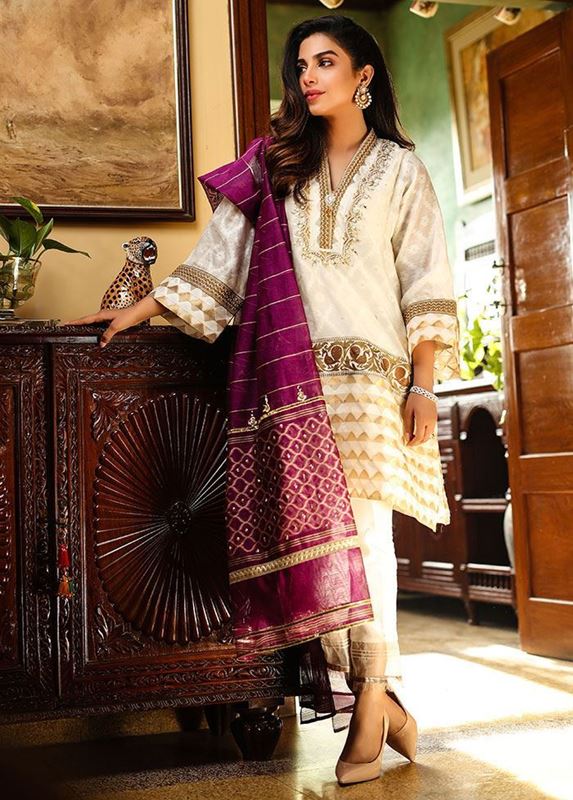 WHITE WOVEN JACQUARD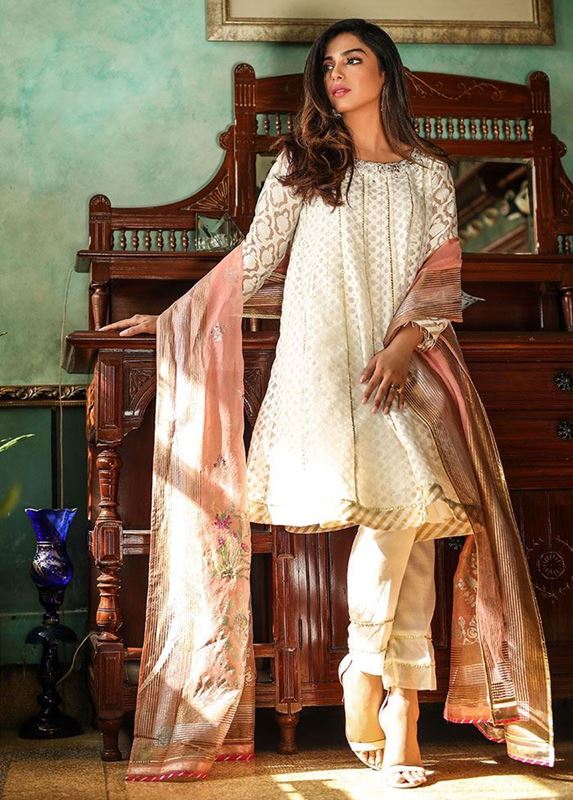 WHITE ANARKALI JACQAURD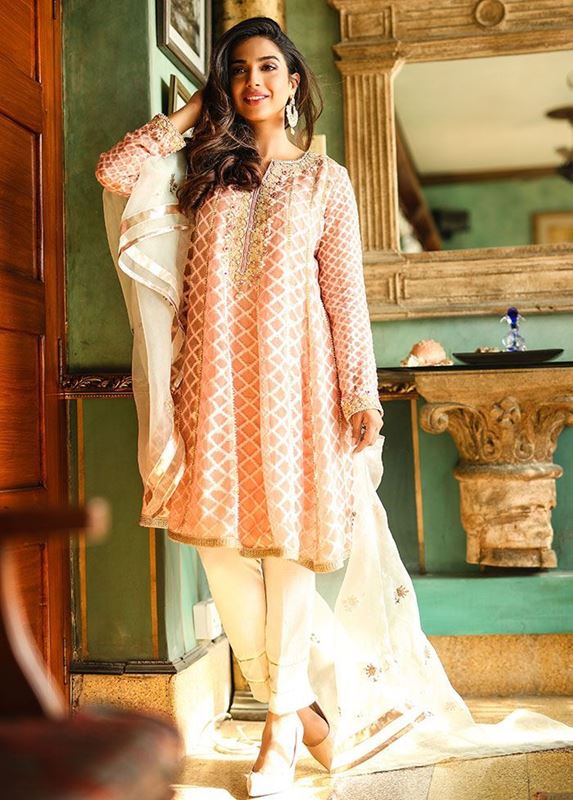 CORAL JACQUARD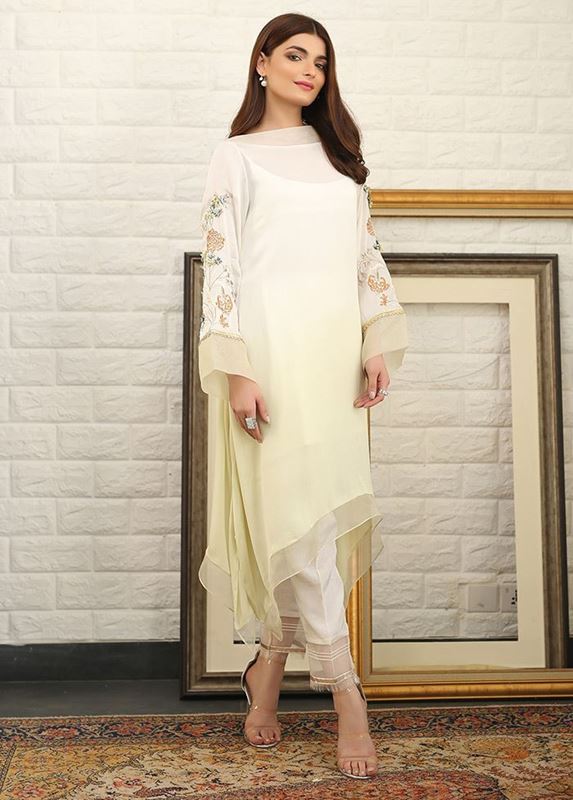 LKU1391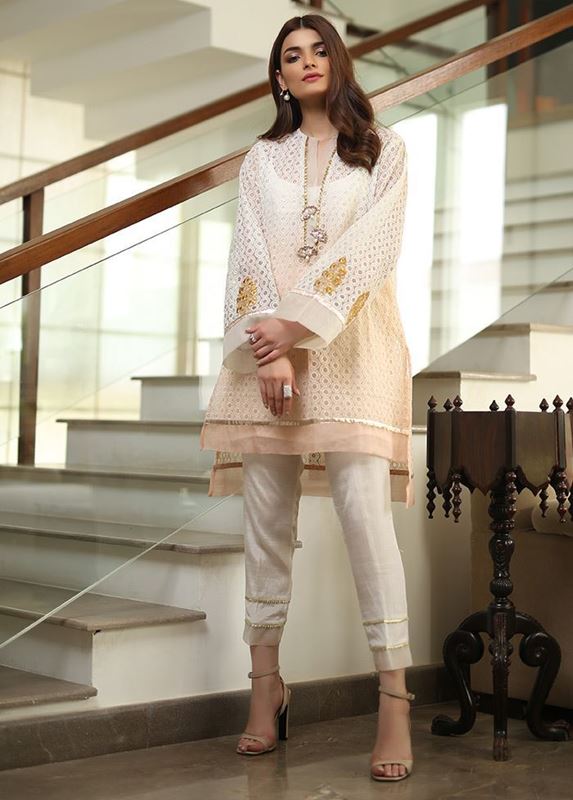 SHADED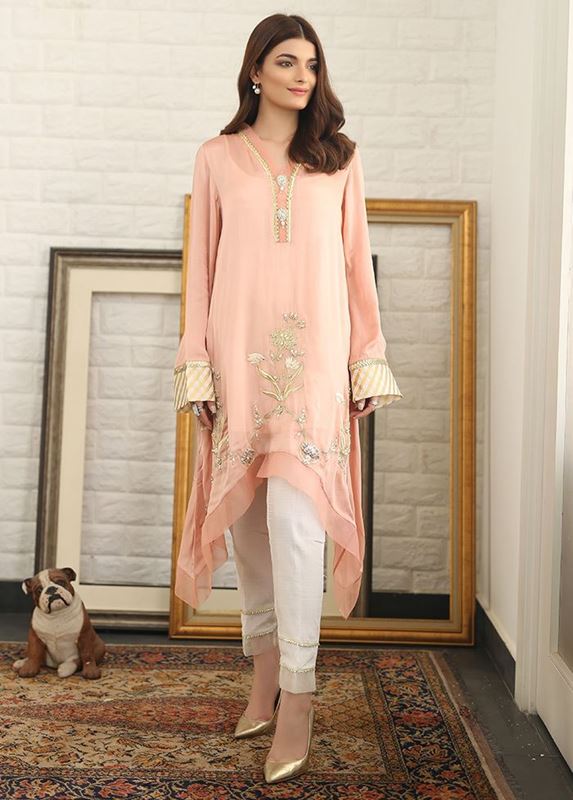 PINK HAZE
Sophistication Of Annus Abrar
Annus Abrar's Eid collection was very inclusive. On one hand, it offered simpler silhouettes in somber tones for women who want a lighter look for all the three days of Eid. And on the other hand, there were designs in much bolder and brighter shades for women who don't mind wearing bright hues in summers! But we at Bridals.pk simply have been fixated on their shimmering organza dupattas, which will truly enhance the spirit of Eid celebrations!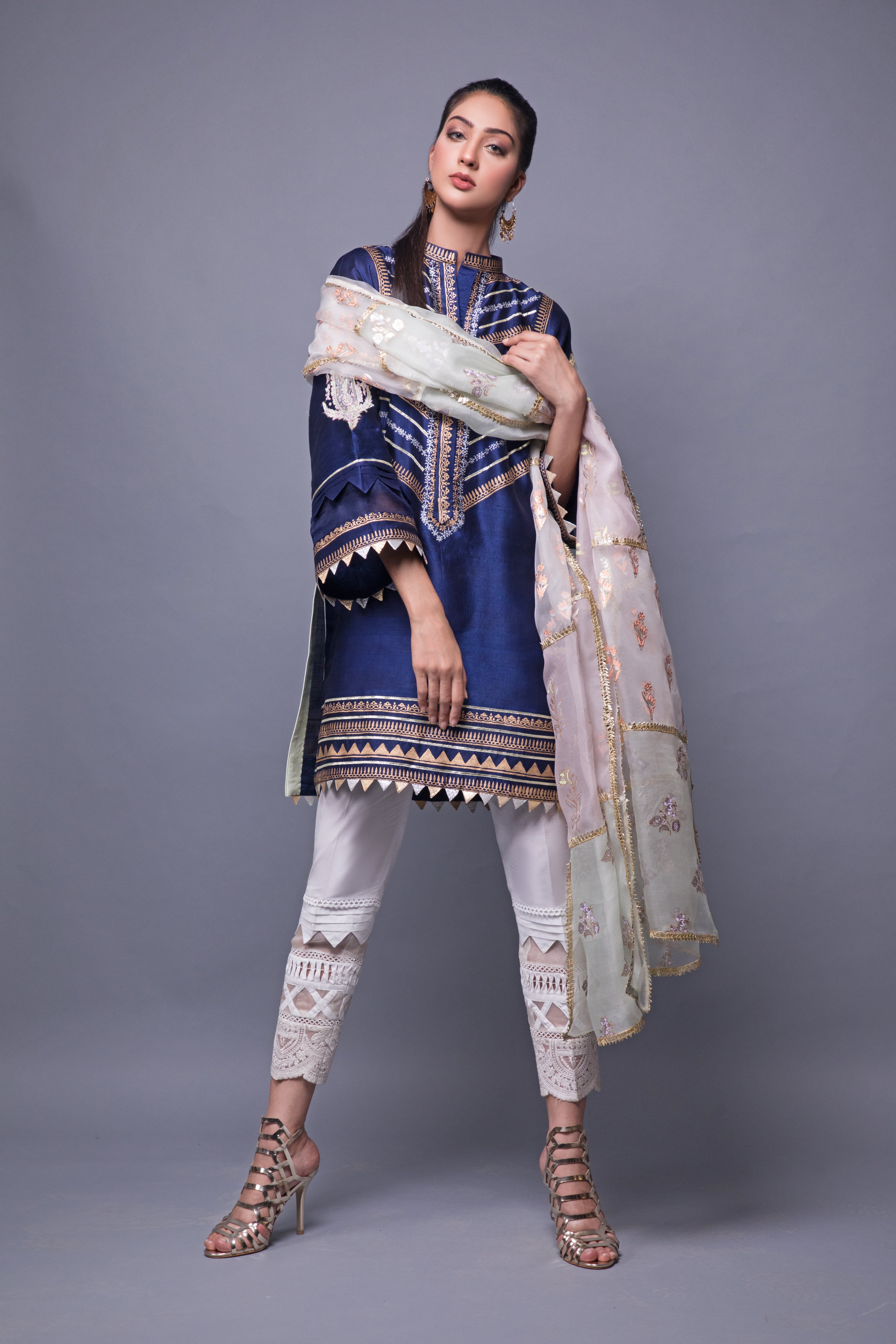 MIDNIGHT DREAMS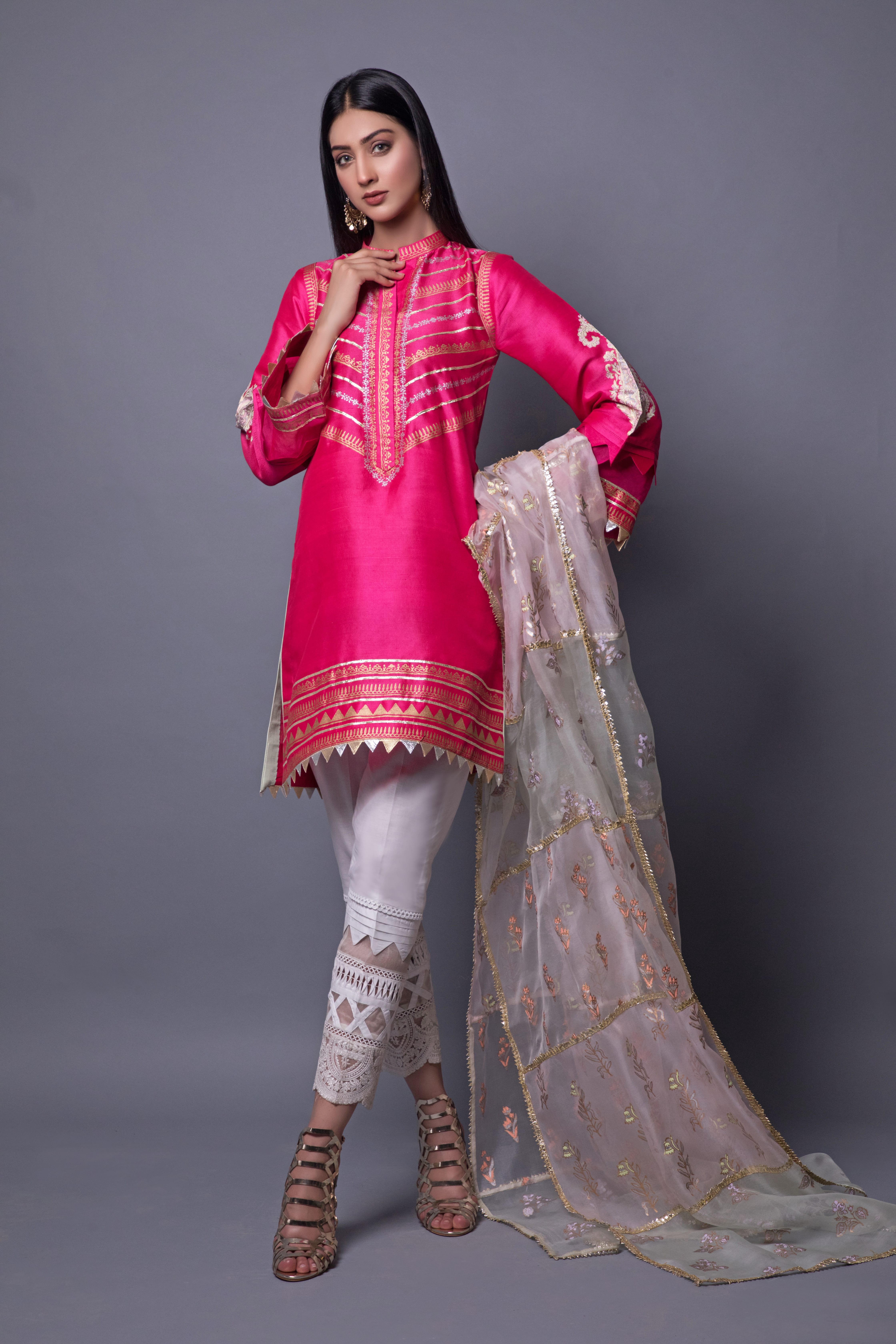 FUSCIA DREAMS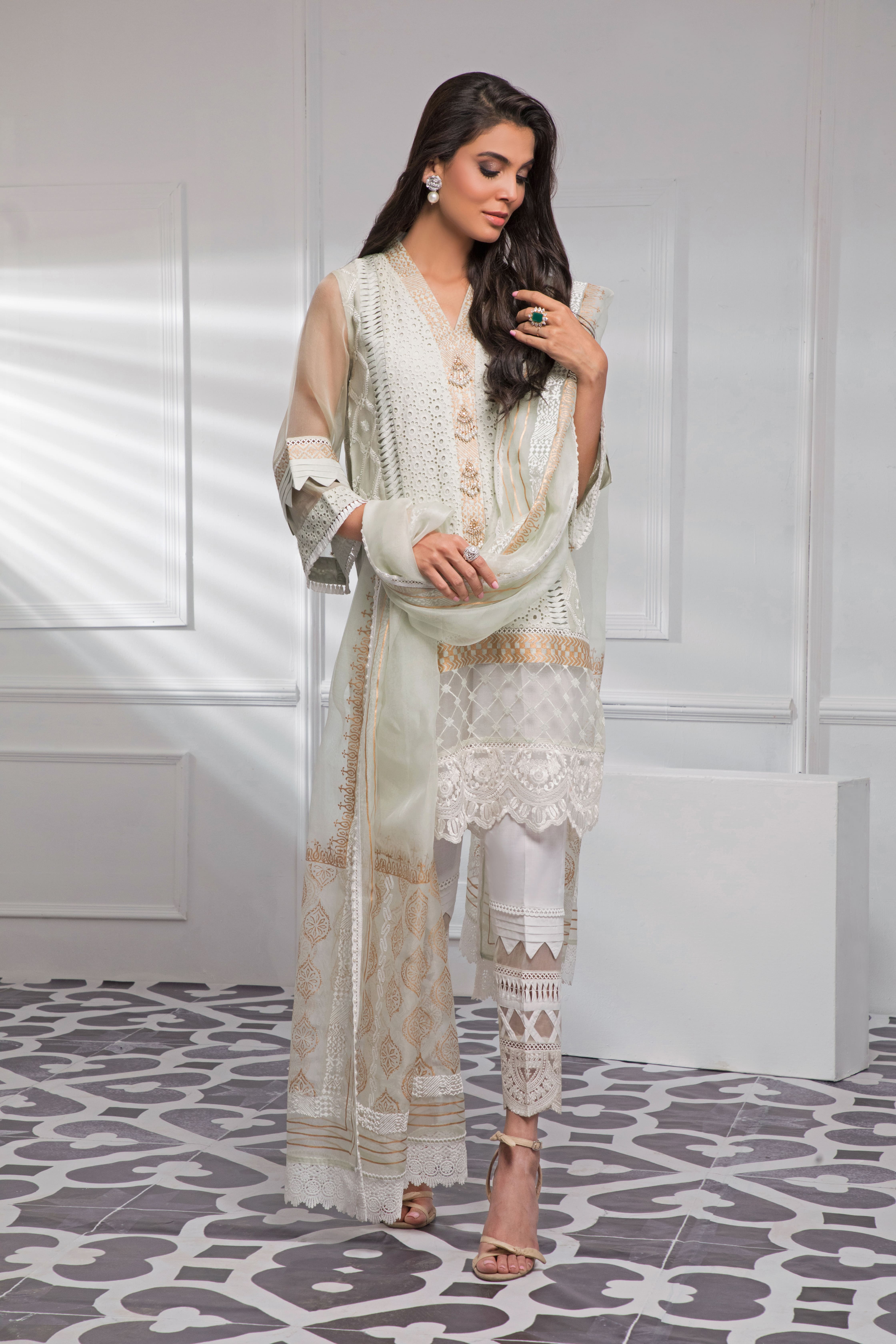 IVY DREAMS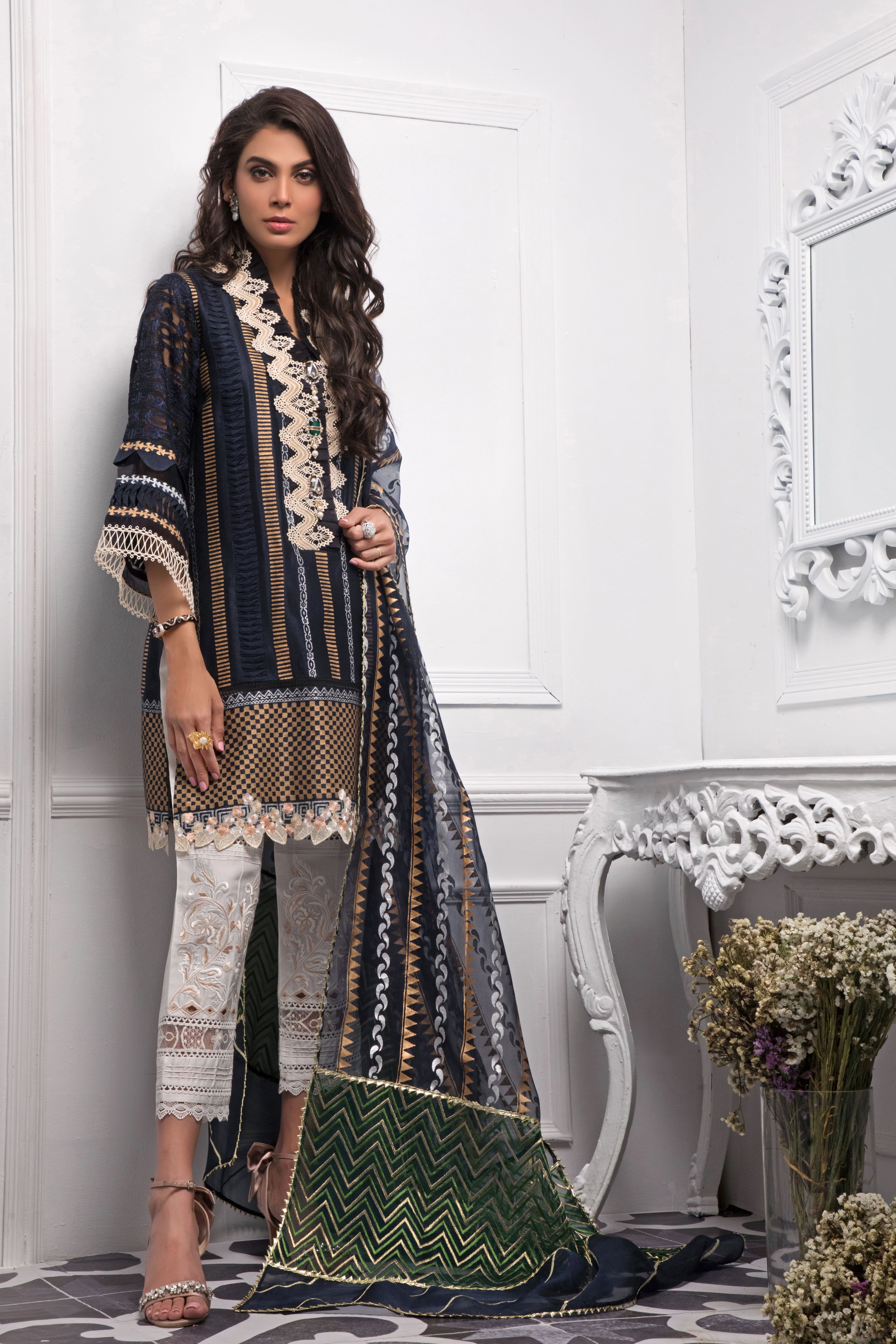 MOON RIVER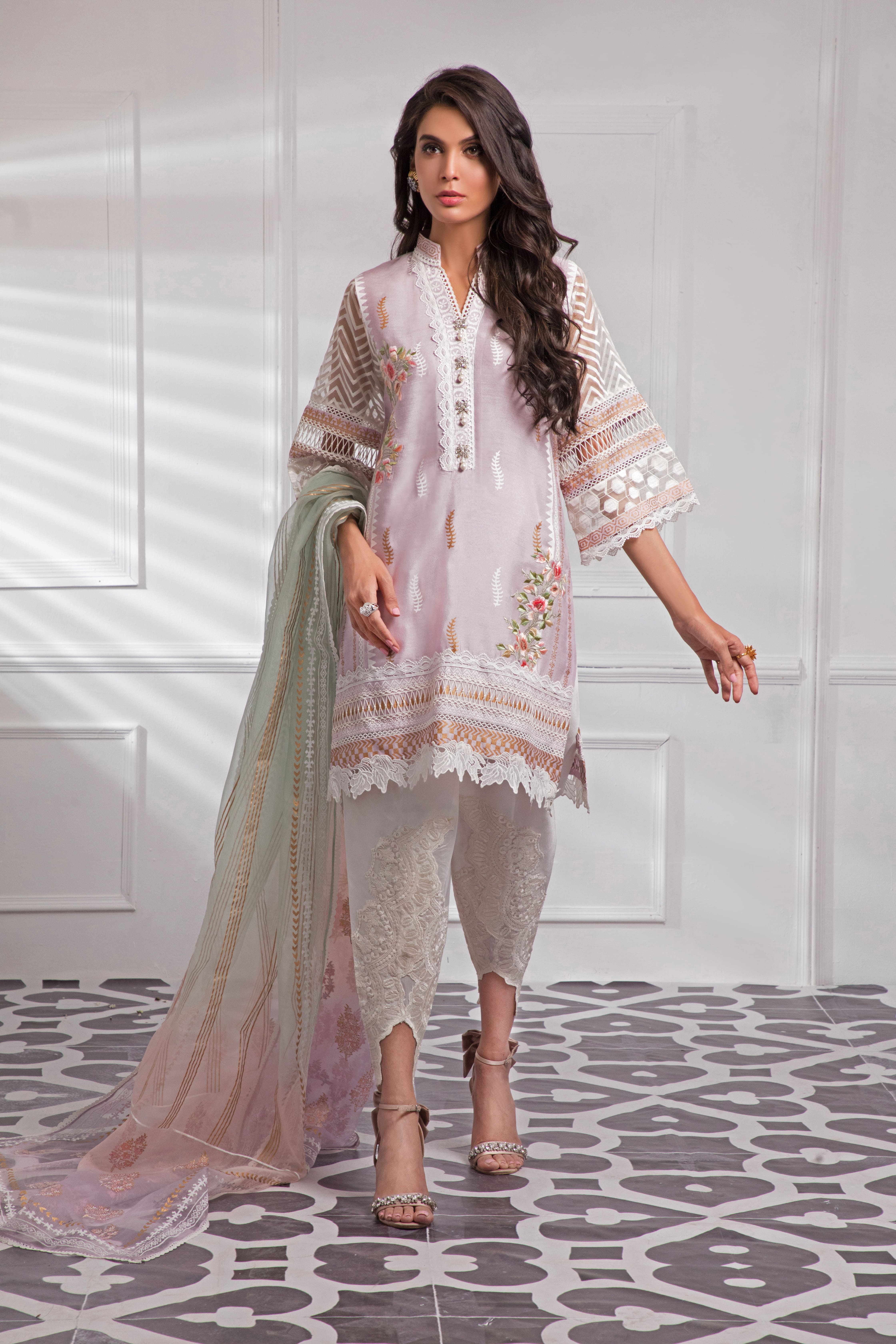 LAVENDER LOVE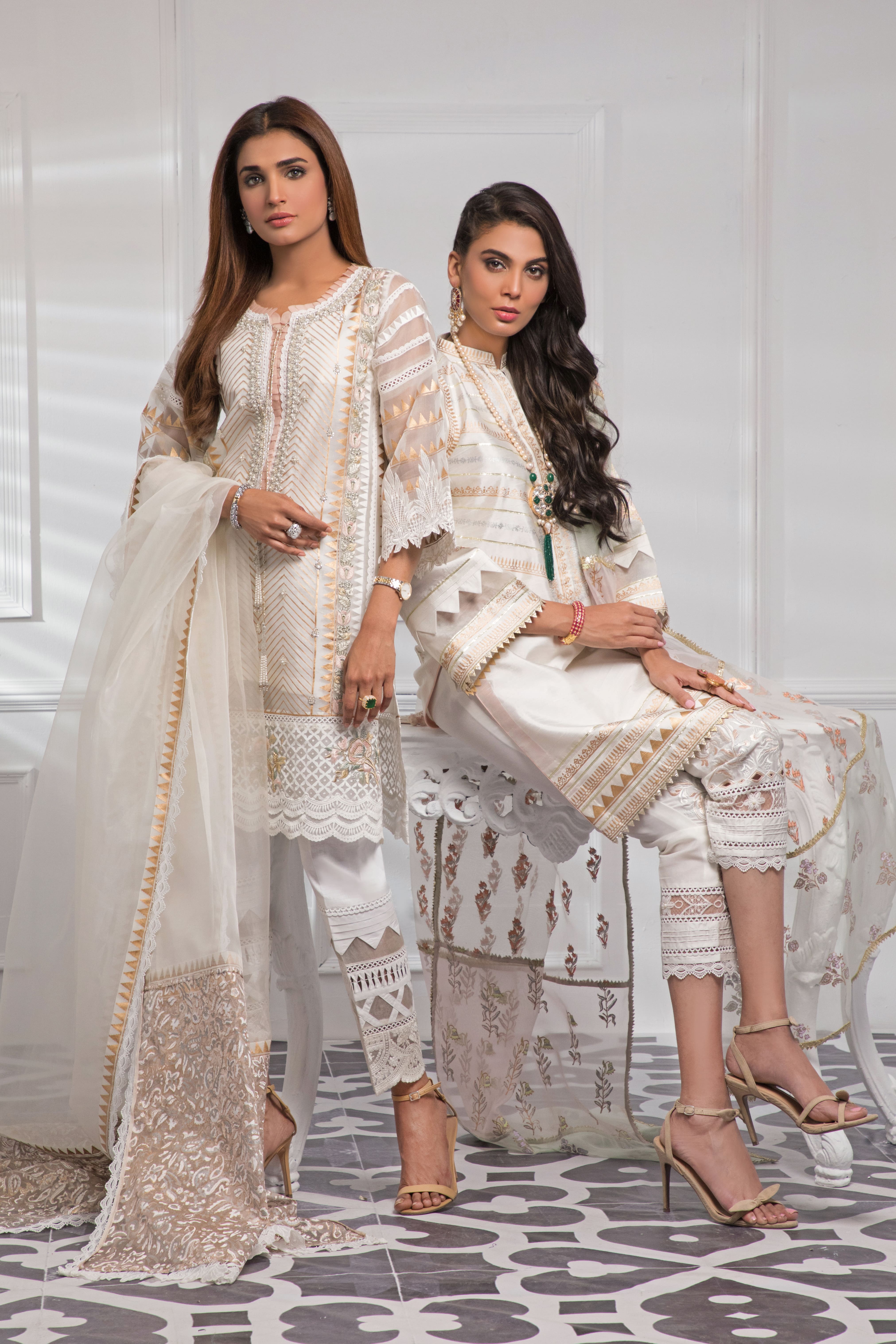 BLOOMING JASMINE & PEARL DREAMS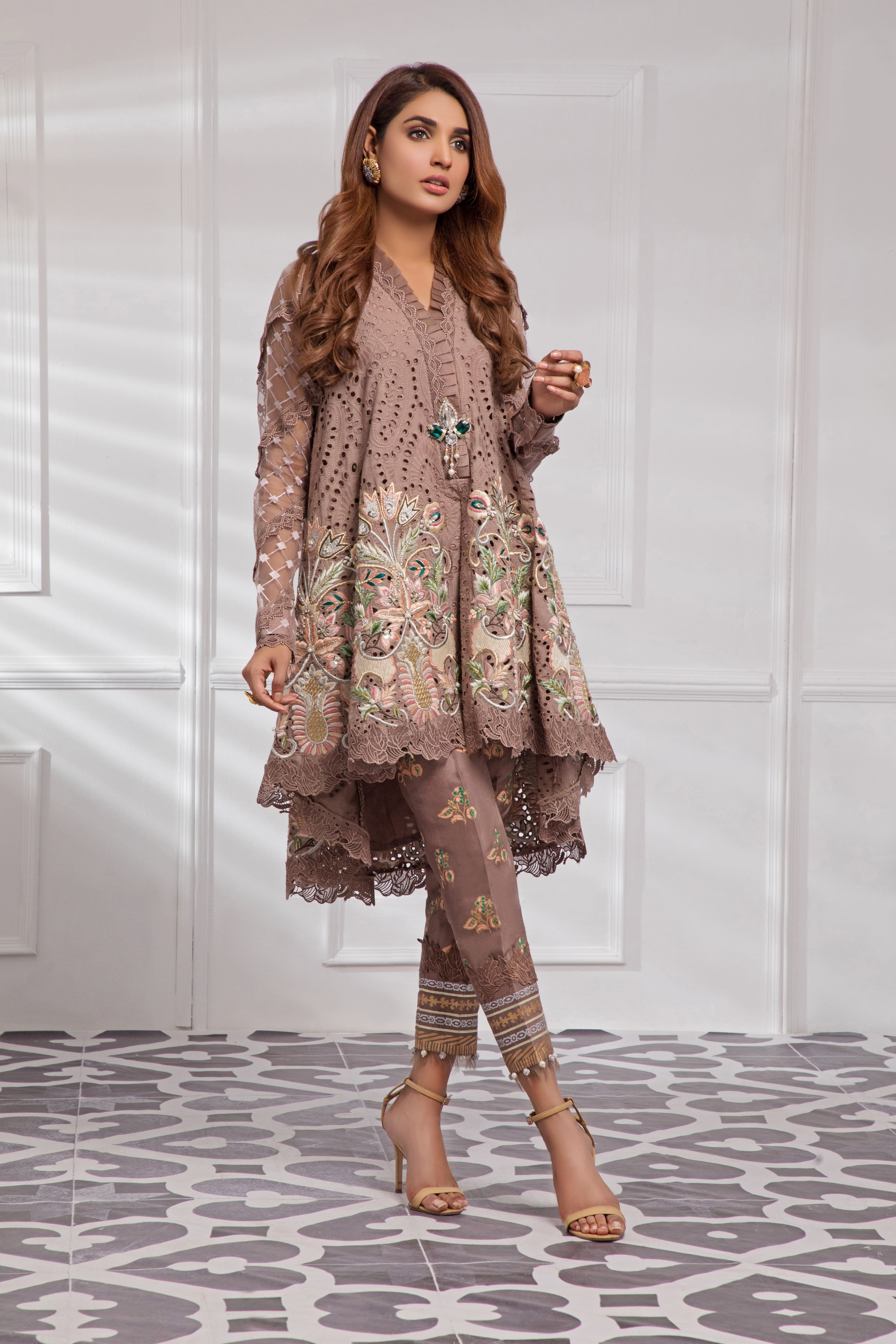 GREY FLOCK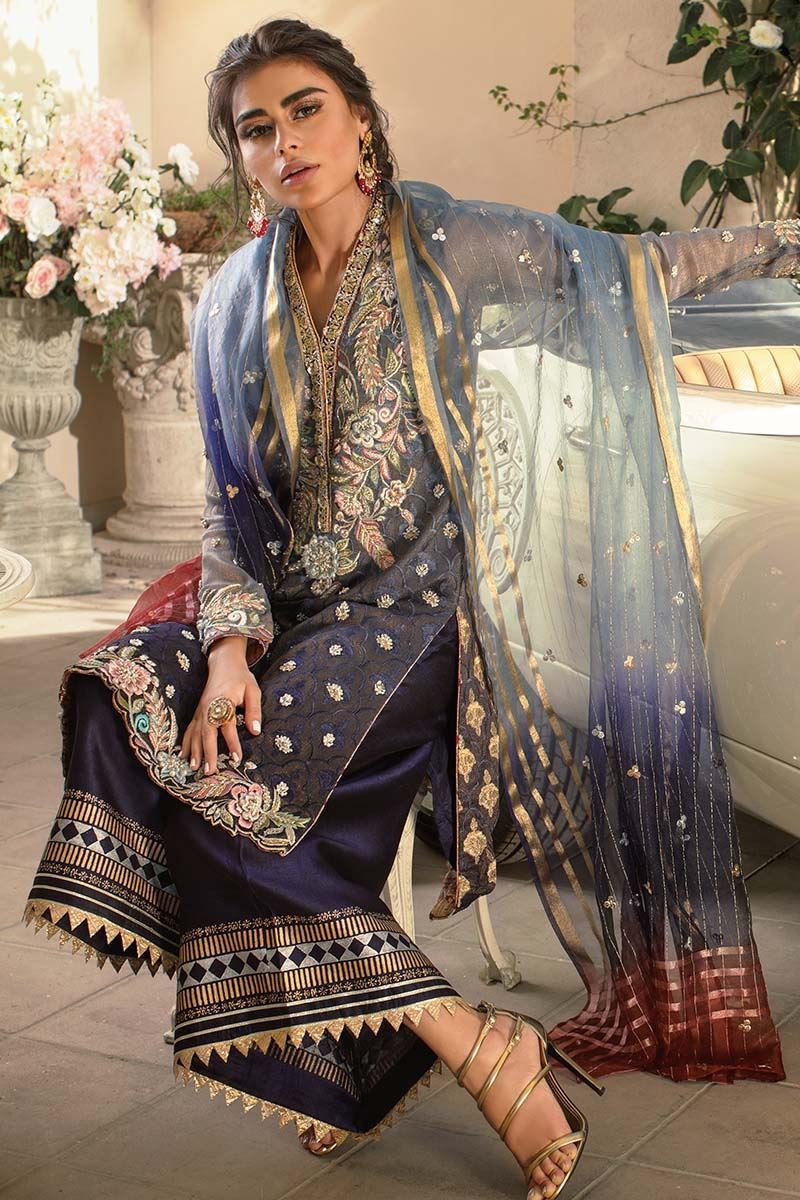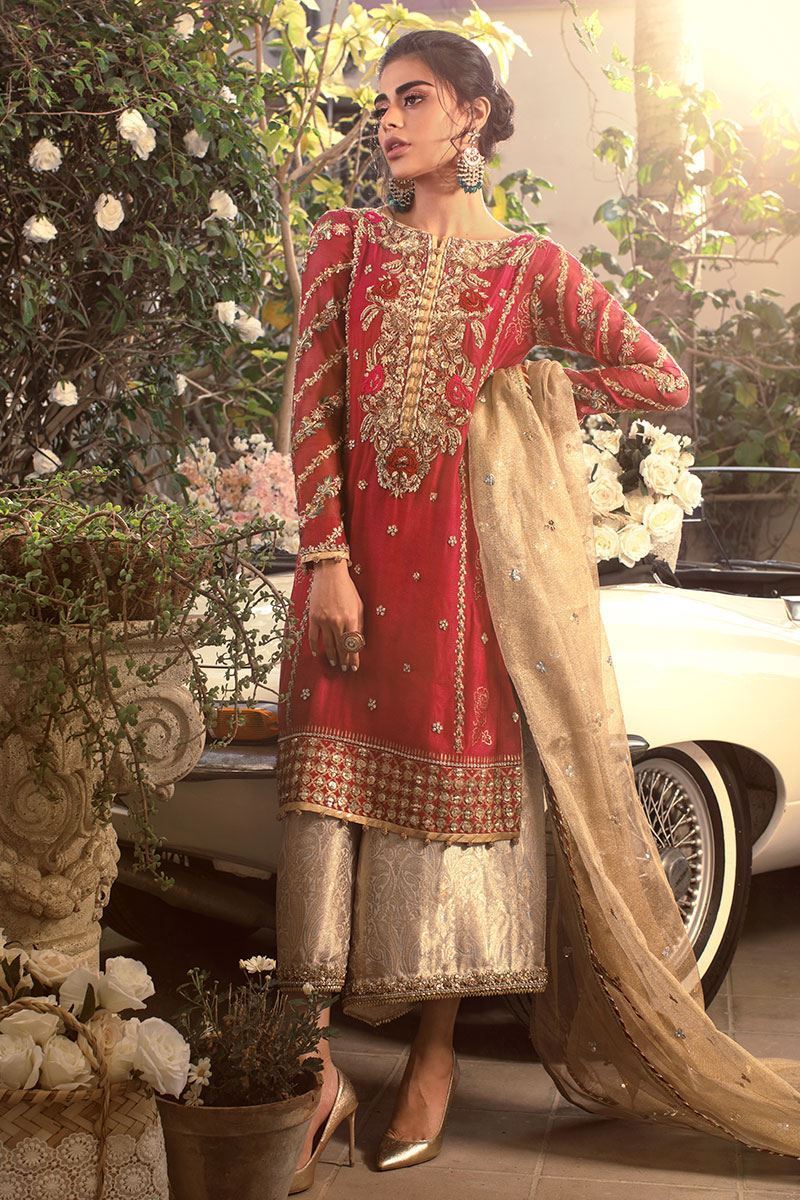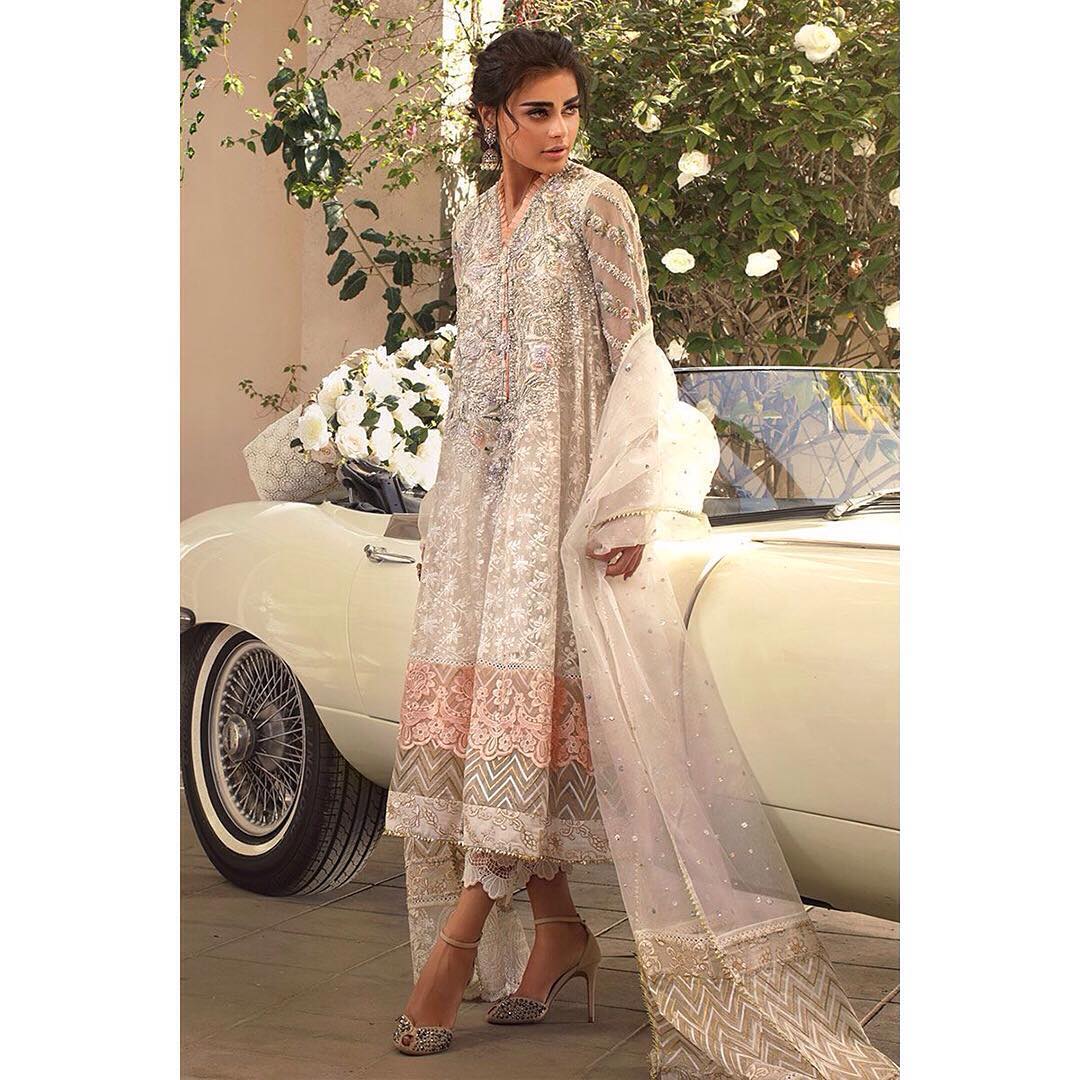 Well, this was a roundup from our list; who do you think is at the top of their game with their Eid Festive Wear Designer Collection this season?
Psst…! Since mother's day is around the corner you can also use this opportunity to wow your mother and mother-in-law with these amazing lawn outfits!
Eid Alert For Newlyweds: Roundup Of Top 5 Eid Festive Wear Designer Collections!
Description
To give you an idea of what's available in stores right now, we have brought you a peek at the Eid festive collections of five major Fashion houses.
Admin
Bridals.PK
https://blog.bridals.pk/wp-content/themes/bridal/images/logo.png