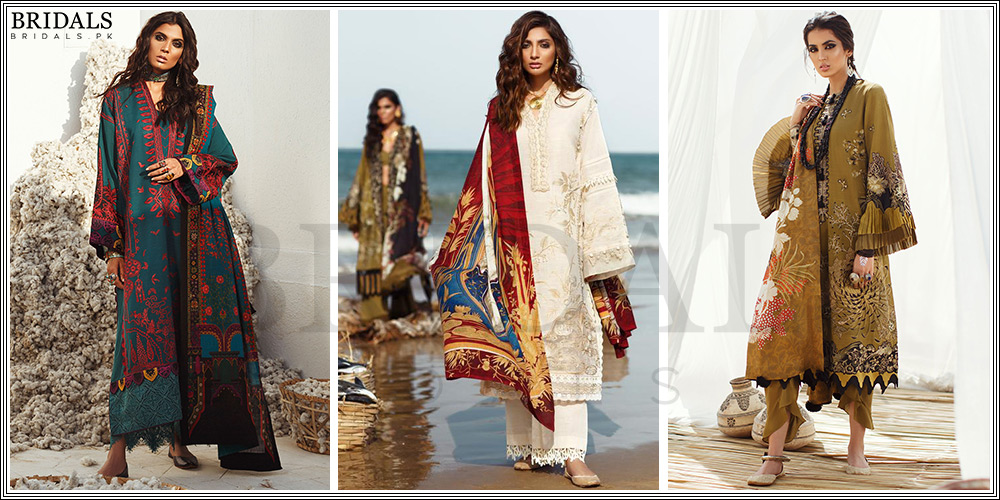 Article By: Hadia Hassan
Khadija Shah, is the founder of Pakistan's leading high-end, luxury brand Élan and she is indeed a force of nature. With her impeccable sense of fashion and her understanding of prints and silhouettes she creates apparels that get instantly sold out! She incorporates design elements from around the world in her creations. As of late, she has expanded her brand label to include high-end bridal couture, luxury pret, unstitched collections and ready-to-wear designs. Her leather products too are simply enviable and women around the country want to be seen in her dresses and accessories. Khadija Shah has also launched a new brand called Zaha. It may not have reached the same mark as Élan yet but it's definitely had a brilliant start.
Élan, as a brand, is known to launch collections that run out of stock within minutes of going live. It's as if women around the world are waiting for Khadija Shah to wave her wand and give them more chic and classy apparels that will make jaws drop! The pre-booking for her latest winter shawl and silk collection was meant to start today and all of her collection is already out of stock! Every outfit is already pre-booked and none of them are available. Their exquisite prints involve design details from the Ottoman Empire and Afghanistan. The patterns remind you of Persian carpets. A display of Central Asian tapestries and the East in general. While, some are like a walk in a Japanese botanical garden.
A Little About The Collection
Set on khaddar silk and poly organza and embellished with delicate embroideries, these apparels look divine. The Pashmina as well as woolen shawls that accompany each outfit give them a touch of royalty. The silhouettes in the shoot are traditional with a touch of modernity. There are long shirts, knee length shirts as well as coats in this collection. You may also stylize this unstitched winter collection according to your preference, get the shirt fabric stitched into an open coat silhouette and pair it with denims during the day or with it's khaddar trousers to make it into a perfect evening wear!
Here are all of Élan' recent winter beauties!
As much as we love these prints and colors, we are saddened by the fact that the whole collection is already out of stock! We had our hearts set on some of Khadija Shah's marvelous creations as always!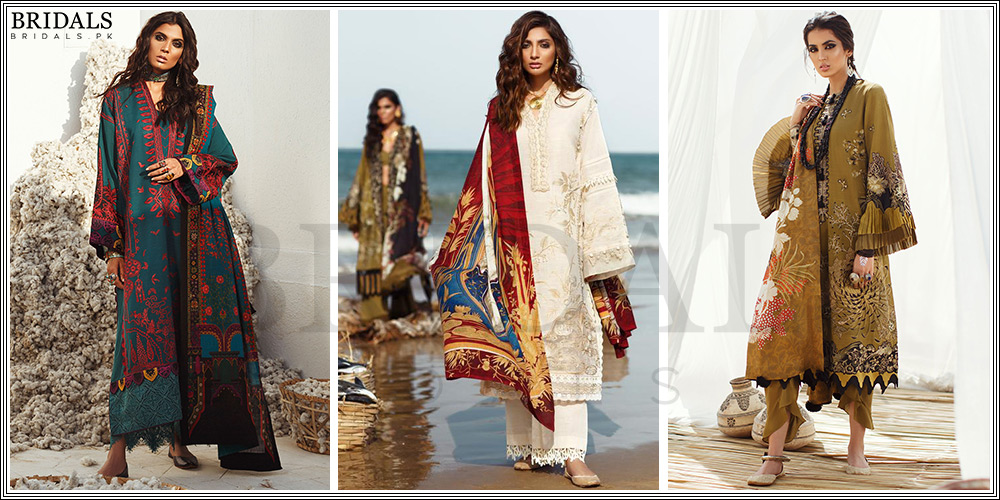 Élan's Unstitched Winter Shawl And Silk Collection Sold Out Before The Day's End!
Description
Khadija Shah produces yet another hit collection!
Admin
Bridals.PK
https://blog.bridals.pk/wp-content/themes/bridal/images/logo.png