One might not be able to immediately imagine wedges as their choice of footwear on their wedding, but let us tell you that they are far more comfortable and offer so much support and balance. All these qualities make them quite an ideal accessory on your bridal day. They might not be as sharp and sensual looking as stilettos, but they are quite graceful and intimidating. Plus, one of the ideal advantages of the wedges is that they make up for any height differences you might have with your partner. If you are that tiny, petite girl and a big, giant looking guy; you can wear wedges to par the height gap in a brilliant manner.
They are available in all shiny and matte colors and designs to cater to your dress in the most attractive manner. They are also a great option if your wedding is being held in summer. The sandal like wedges will make sure that your feet can breathe as well. Look at these traditional and contemporary wedges to make up your mind about whether they will make a good enough accessory.
We are sure that for the Mehendi and Shendi function, you can pull bridal wedges off with grace. They will not kill your feet but give you an air of sophisticated confidence. They are also right for the bride who thinks they cannot pull the walk required by the high heels, we aren't all ramp-walking models, are we? Wedges have the attitude of the heels, and the comfort of the sandals, which make GOALS!!!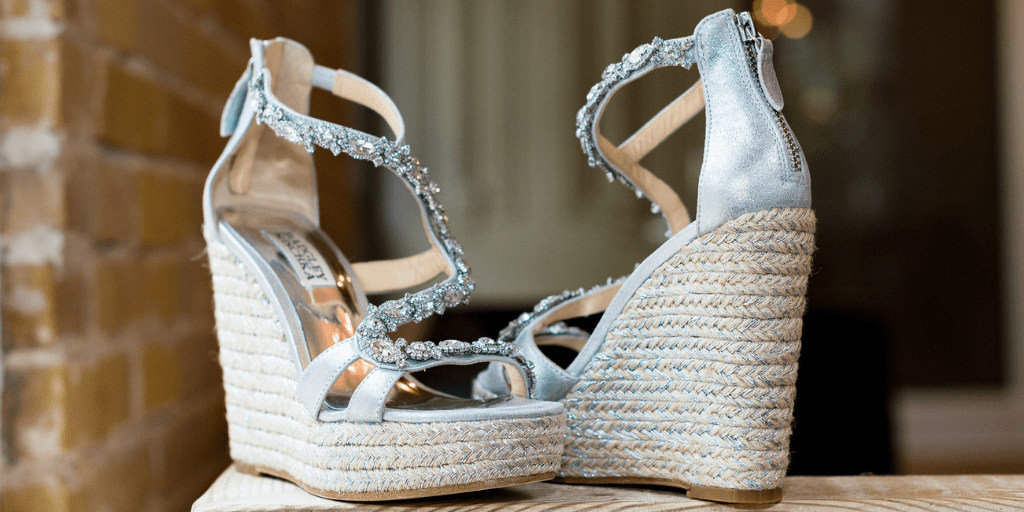 Bridal Wedges Might Be Just the Trend You Need for A Summer Wedding
Description
Don't shake it until you try it!
Admin
Bridals.PK
https://blog.bridals.pk/wp-content/themes/bridal/images/logo.png