Children add an essence of cuteness to weddings. Who doesn't love adorable little flower girls? All the little boys dress in suits or tiny traditional attires whereas the flower girls or flower bearers hold baskets of flower petals. Some flower girls are so adorable that we can't help loving them. Adorned in tiny little sarees and gowns these little girls look like miniature fashionistas. Even photographers stop to take adorable pictures of these flower girls in their Disney featured dresses. The first things that stuns you on weddings is the bride and groom, the grandeur of the reception and of course flower girls.
Even if the rest of the wedding is drab, flower girls tend to add sunshine to the whole affair. You'll be sure to smile in delight at their pictures! These small wedding guests are a constant source of pleasantness. Some flower girls are so shy that they tend to hide behind their flower baskets while some are completely clueless as to what is happening. Either way, these unpredictable little princesses will amuse you throughout the ceremony. Here are some flower girls that look like miniature divas in their dresses:
These pictures rouse the inner child in us and we won't go back to our own childhood so that we can be innocent little flower girls again. We want to wear miniature outfits again. These little girls are absolutely angelic and these little cherubs lighten you up. Take inspiration from these flower girls for the next wedding if you're out of ideas.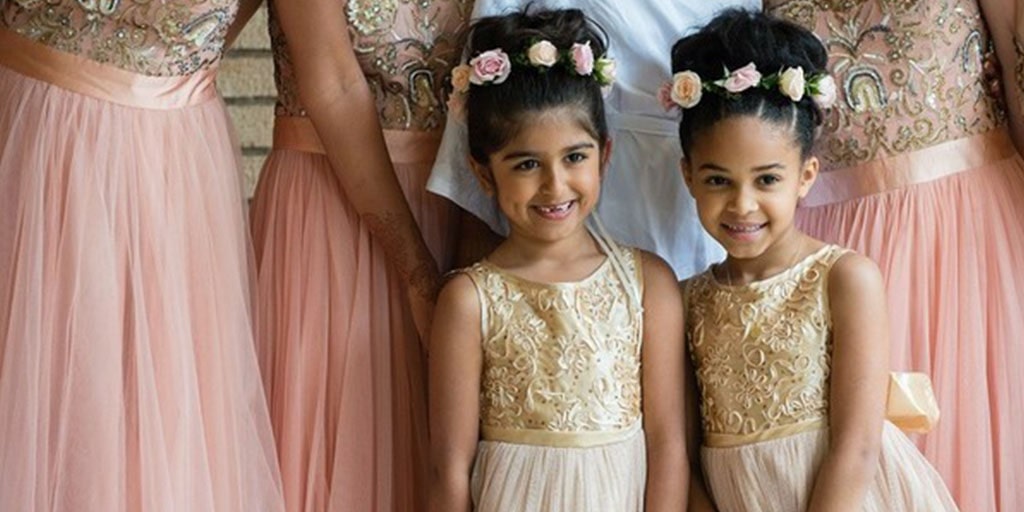 Adorable Flower Girls That Look Like Miniature Divas In Their Dresses
Description
Wedding are incomplete without little flower girls clad in miniature traditional outfits. These flower girls look like tiny divas in their dresses!
Admin
Bridals.PK
https://blog.bridals.pk/wp-content/themes/bridal/images/logo.png