Highlights from FPW 2019 Couture for Your Bridal Dress Inspiration
Mar 13, 2019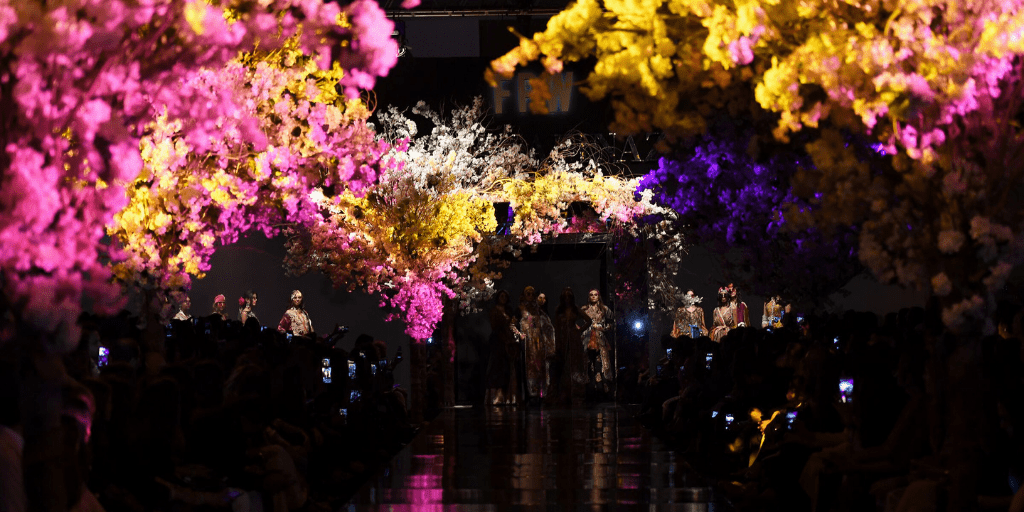 Fashion Pakistan Week Spring/ Summer 2019 kicked off on Tuesday with Sana Safinaz's solo show, and we knew that we could count on designers to level up their wedding wear game. Sure enough, our Instagram is abuzz with all different ideas about what can be worn by men and women of Pakistan during this wedding season. We are focusing on bridal wear in this article. The third and final day of FPW was filled with some amazing bridal and groom wear inspirations and you should take your style cues from these fashion experts.
Dream Mehendi Outfits Inspiration
The third day of FPW had many bridal couture designers lined up and they didn't let us down when it comes to the colorful twist on Mehendi outfits. Allow us to show you a glimpse into the beautiful ideas incarnated in these modernistic Mehendi dress designs, filled with happiness and love.
Nomi Ansari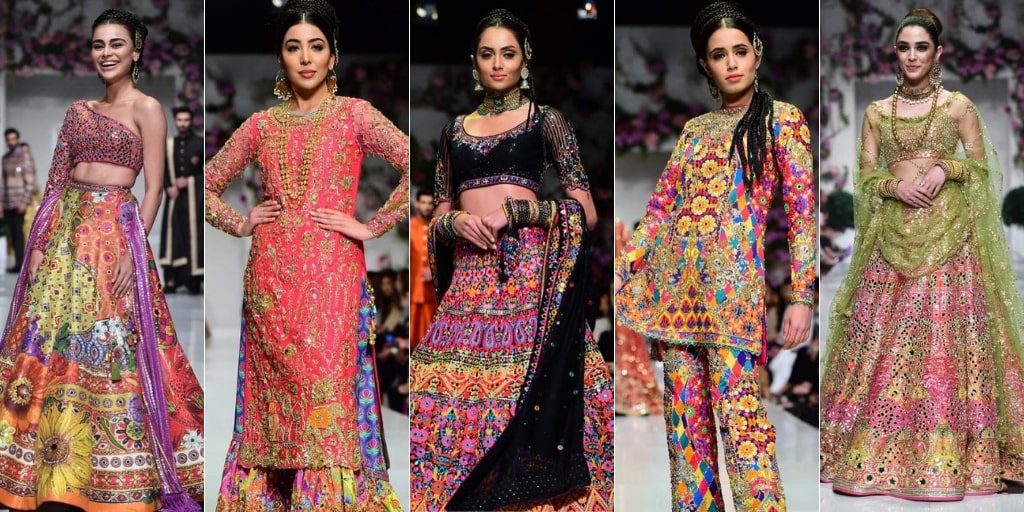 The Pink Tree Company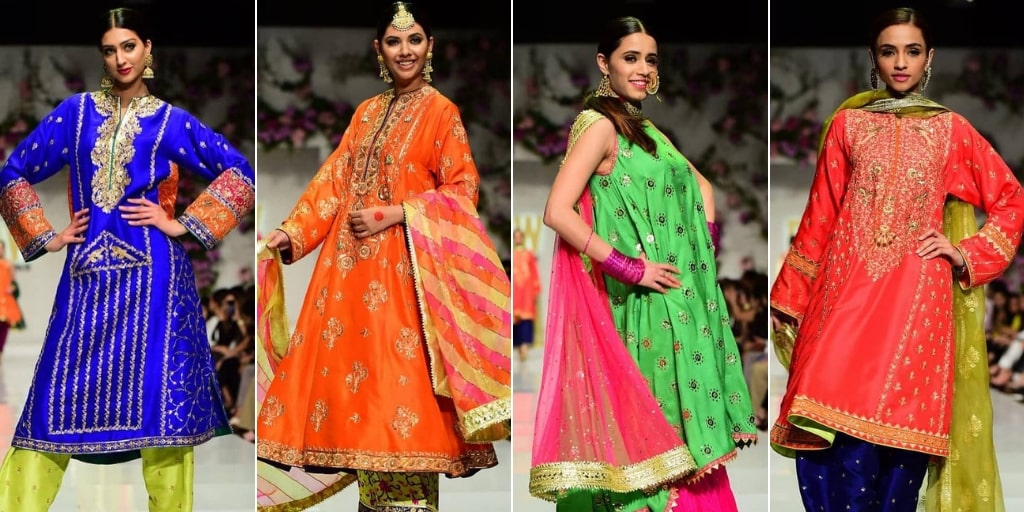 Huma Adnan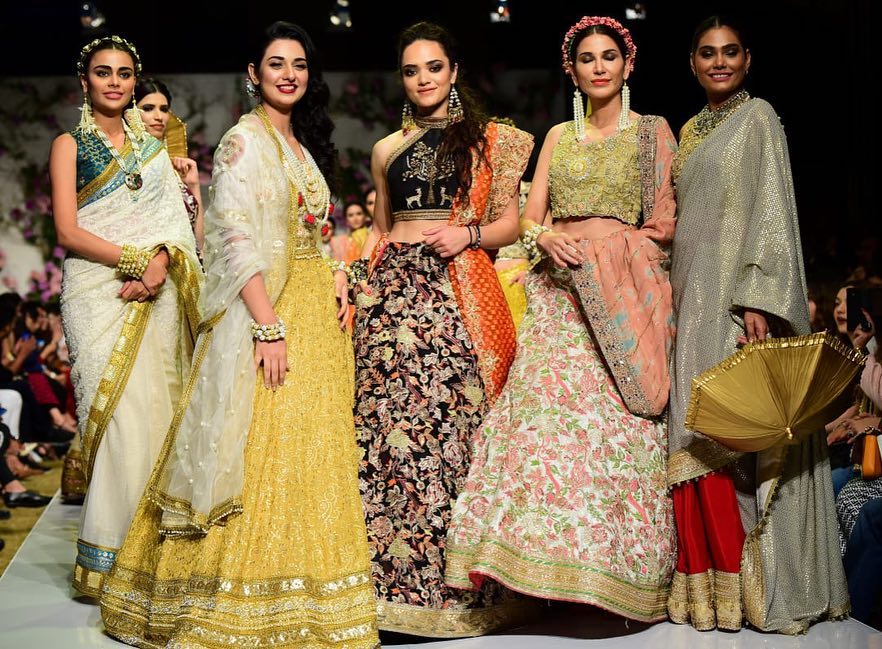 Contemporary Bridal Outfits Inspiration
Hania Amir was the show stopper for Zainab Chottani, she walked in an all red outfit that reminded us too much of Priyanka's wedding day dress. However, we suppose bridals are loving that dress and reimagining it in various ways and Zainab's take on the outfit will be appreciated by those brides. Nomi Ansari also showcased a few bridal dresses and they were in contrast with his image of using colorful palette. However, overall we didn't see many traditional barat dresses on the runway at FPW.
Zainab Chottani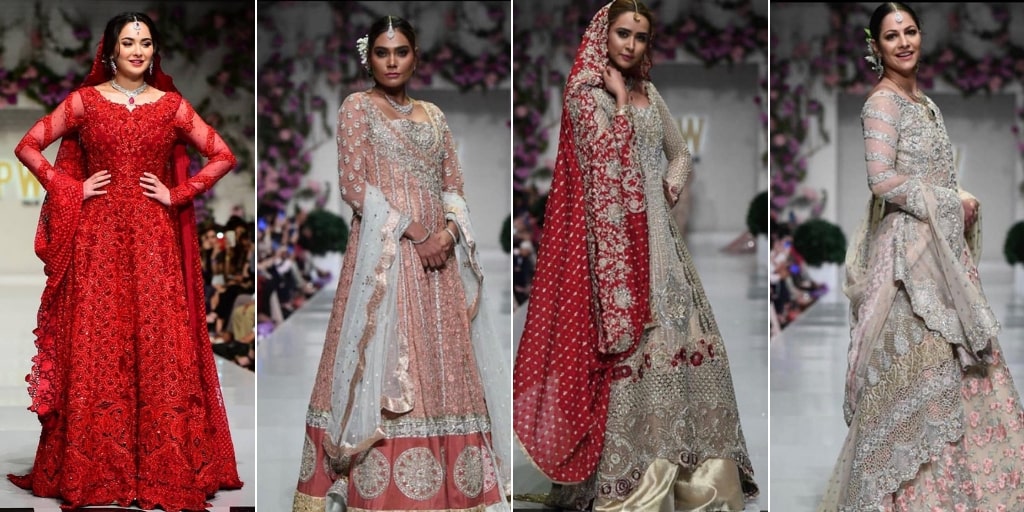 Nomi Ansari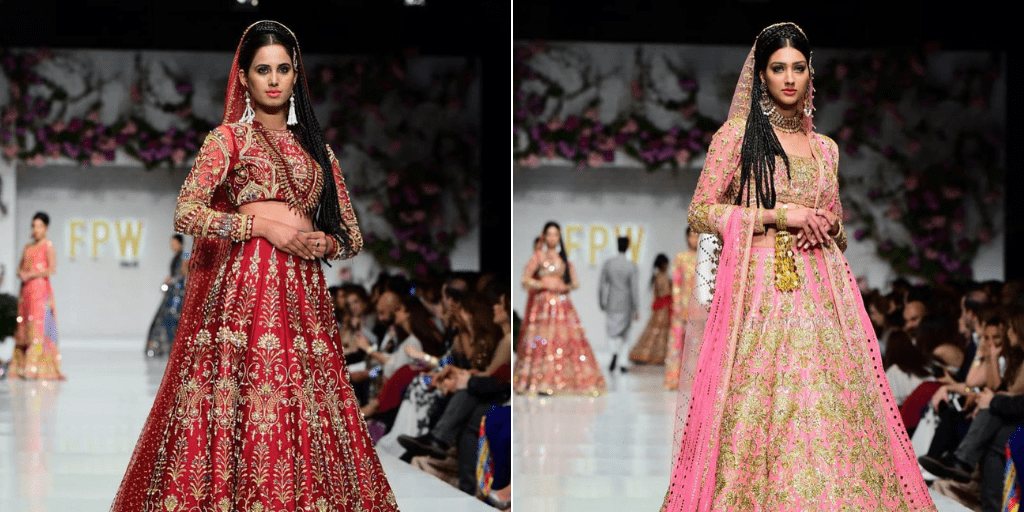 Sana Safinaz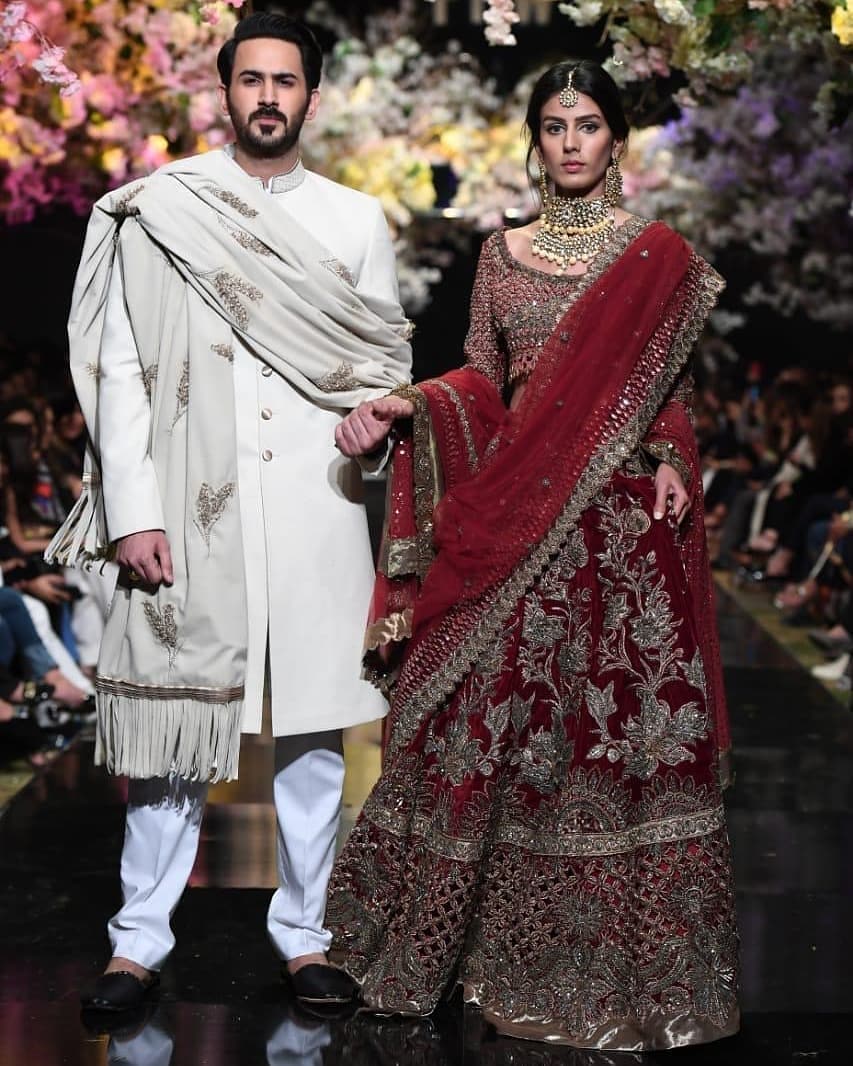 Reception Outfits Ideas
Tena Durrani showcased her metallic palette inspired dresses that would make perfect choice for the reception brides. Sana Safinaz couture collection took a bolder approach to reception dresses and the results are pretty amazing. Let's take a look-see:
Tena Durrani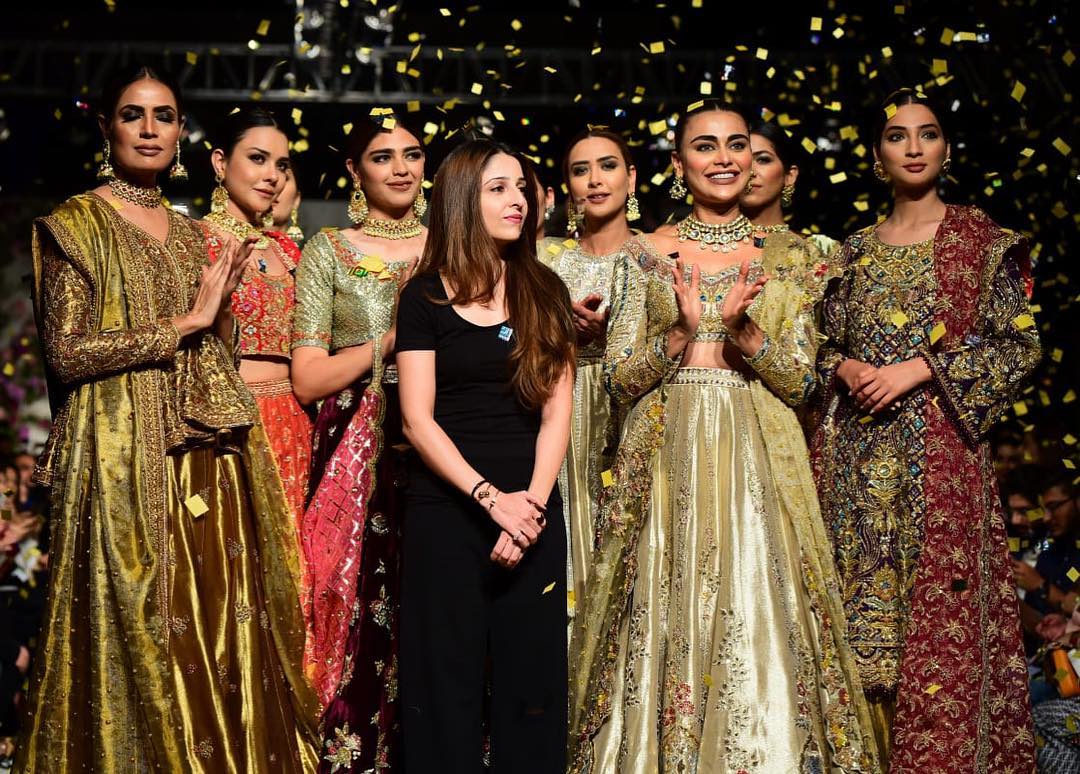 Sana Safinaz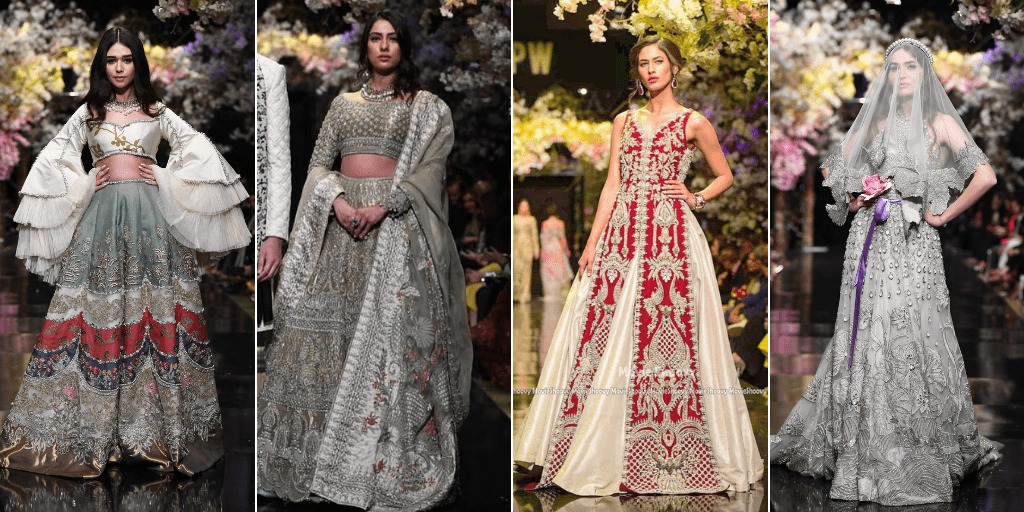 Grooms' Attire
We also noticed some decent sherwani designs by Amir Adnan and Sana Safinaz that you should really check out. The jackets, waistcoats, and traditional outfits by Amir Adnan have all the right hues and flavor for the spring summer wedding season. Sana Safinaz kept it more along the lines of less is more, and it indeed was.
Amir Adnan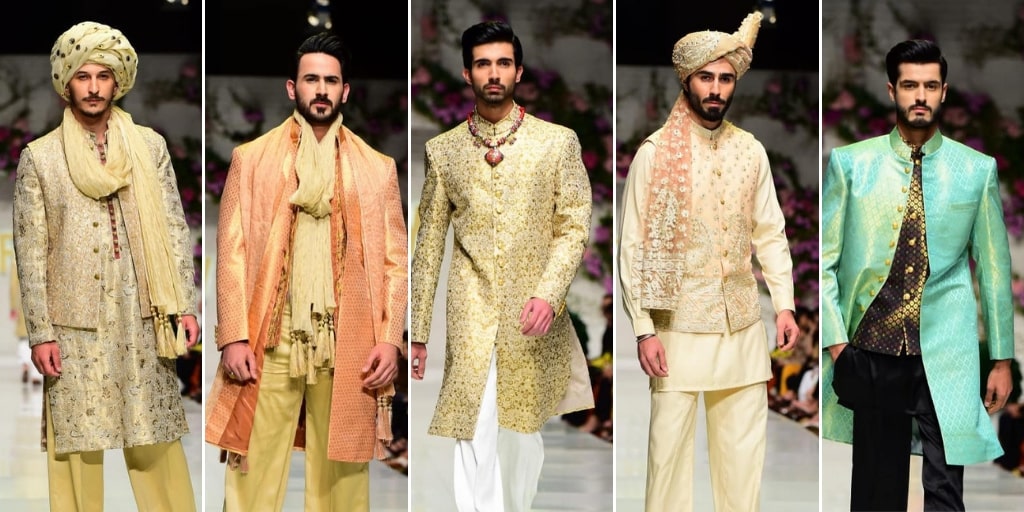 Sana Safinaz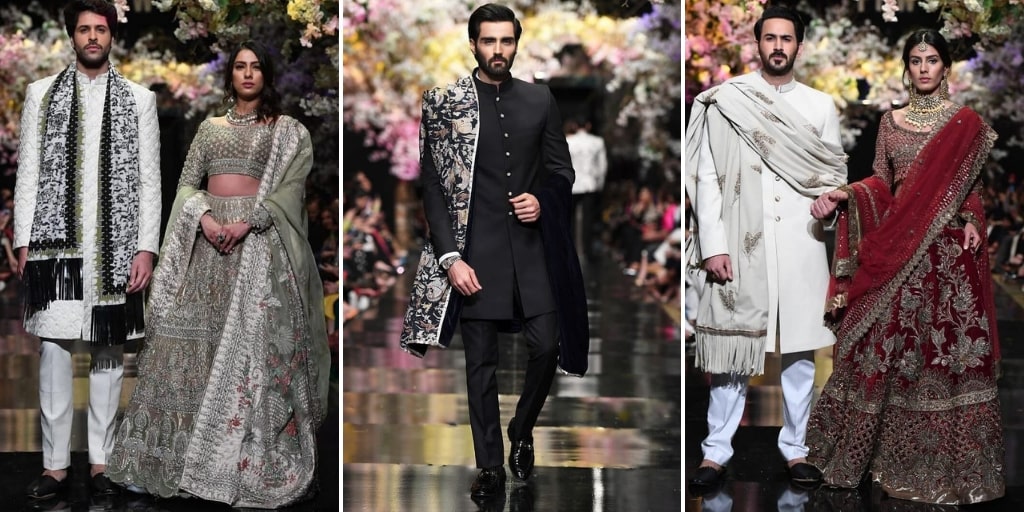 So these were the highlights of the FPW for the season, hopefully, you will now have the ideas of which looks would be perfect for your wedding in Spring/ Summer 2019.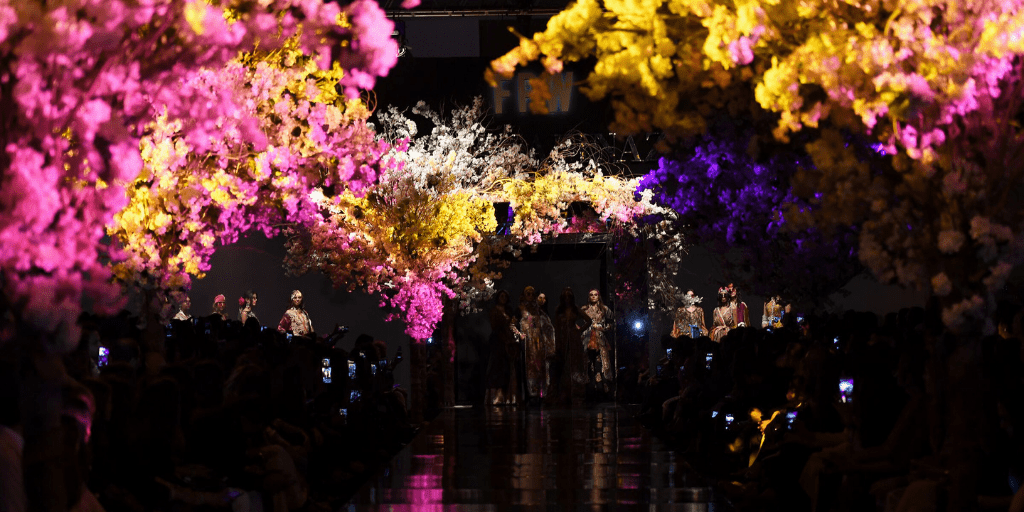 Highlights from FPW 2019 Couture for Your Bridal Dress Inspiration
Description
FPW 2019 held in Karachi for three days. Pakistani couture designers came up with some pretty bridal and groom outfit ideas that you can recreate.
Admin
Bridals.PK
https://blog.bridals.pk/wp-content/themes/bridal/images/logo.png