When it comes to the décor, you cannot stick to one idea, as there are so many cool ideas out there that you want to use for your décor. Funky décor elements are often associated with Mehendi or dholki events. We have seen a lot of unconventional décor ideas that you would love for your fantastic celebrations. Among many, one of the décor element for a colorful affair that we love is; umbrellas. Yes, you have heard it right, we are talking about vibrant umbrellas for your joyous mehendi. Consider using umbrellas for covering the aisle in an outdoor setting. You can use colorful and embroidered umbrellas to brighten up your venue. You, also, might want to save up your memories in a beautiful way by setting up a photo booth for your guests. The quirky umbrellas will prove to be a good décor addition to your photo booth. Play around with the idea to create beautiful memories for your guests.
We can bet on this, your guest will love the admirable display. Illuminate your wedding album by using the decor in your wedding shoot as a backdrop, or even as props. Many brides are following different trends for their nuptials, but ladies gear yourself up as it's a time for you to create a new trend. Using umbrellas as your wedding table centerpieces or overhead centerpieces will bring a beautiful touch to your décor. You can even use different ribbons, floral details, and other elements to liven it up. The inspirations are endless, all you have to do is to pick the right for yourself. Let's take a look.
These breathtaking ideas will definitely give you food for thought to consider this versatile decor element.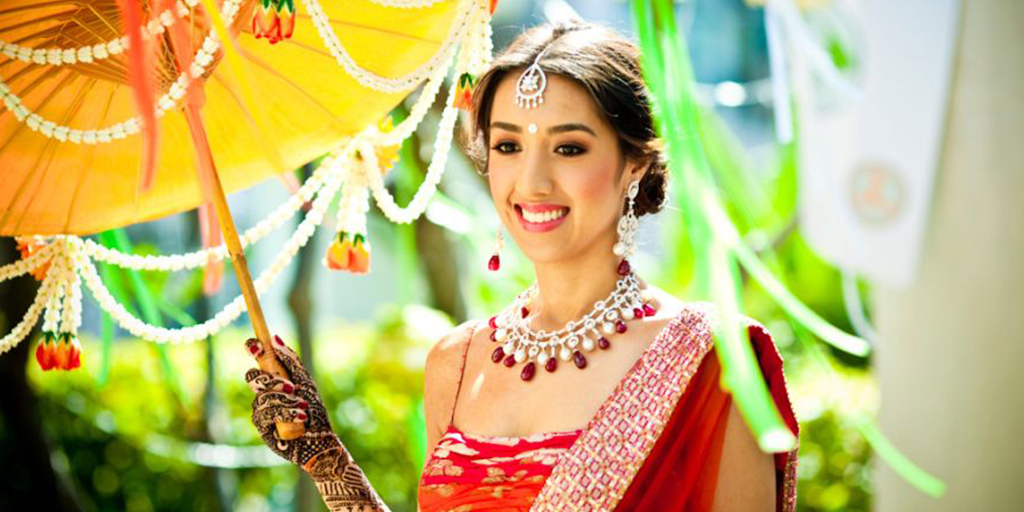 Splendid Ideas To Add Umbrellas To Your Wedding Décor
Description
Adding colors to your affair!
Admin
Bridals.PK
https://blog.bridals.pk/wp-content/themes/bridal/images/logo.png