Article by: Hadia Hassan
Photo booths are taking over the world of wedding décor by storm! Unique and quirky photo booths are the new Mehndi décor trend that everyone is obsessing over. The reason why people love them is that you can take memorable pictures with them and enjoy your time at weddings, especially if you're getting bored. Hence photo booths make weddings fun and entertaining. You can find amusement in the photo booth if all else fails and take aesthetic, Instagram-worthy photographs in them as soon as the wedding starts getting boring for you. There are all sorts of fun props that can capture the theme of the wedding and all its essence rather beautifully.
We have seen everything in photo booths in the past year including rickshaws, Vespa scooters, decorated bicycles, props, floral arrangements (including giant wreaths), cardboard cutouts and frames, chandeliers and the list goes on. There are so many things elements that you can add to a photo booth in order to make it more appealing and aesthetically pleasing. Children and grownups alike love spending time at photo booths at the wedding and in the end, the whole family can take a memorable family photograph at the booth that the whole family will remember for years to come. Here are some photo booth inspirations from 2018 that will make your heart melt:
These photo booth inspirations will give you quite a few ideas for your own photo booth at your wedding. You can take some inspirations from here and also get a little creative and add some other elements to your photo booth in order to make it more engaging.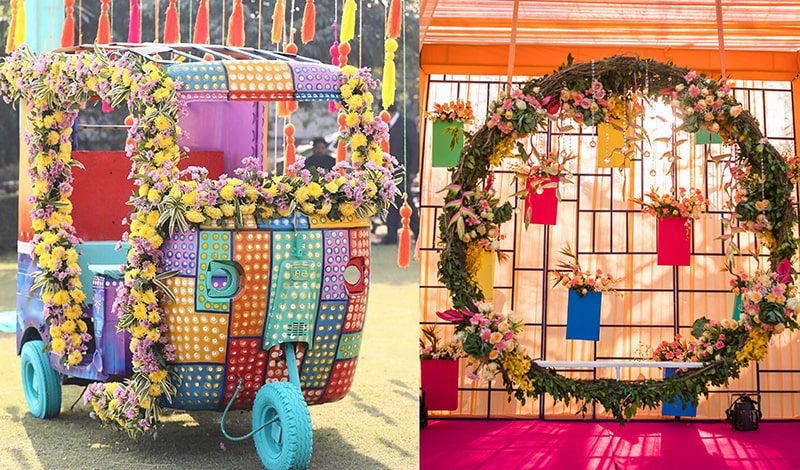 Photo booth Inspirations From 2018 That Will Melt Your Heart
Description
Trendy and unique photo booths that your friends and family will love!
Admin
Bridals.PK
https://blog.bridals.pk/wp-content/themes/bridal/images/logo.png