Article by: Hadia Hassan
Printed wedding invitations are gradually becoming a thing of the past. Every step we take into the 21st century leaves the usage of paper farther back into the past! Smart brides and grooms are eliminating the huge expense of printing wedding invites from their weddings altogether and are opting for evites or digital wedding invites in lieu of them! Let's face it! They reduce wedding costs, remove the hassle of getting invites printed and posting them to people. You can use this money elsewhere and maybe use it to extend your honeymoon or even add a few more courses to your wedding feast.
The idea is to keep things eco-friendly so that no trees will be harmed in the process. So basically, evites are the knight in shining armor that lovers of mother nature have been waiting for! The digital invites will be directly linked to your wedding website where each guest can instantly check yes or no according to their availability that day. This will make it easier for the couple to finalize and sum up their guest list. There are several event managers that help design and send evites to your guests.
Not only can you send these convenient invites out for your wedding but you can also use the same theme to send out your bridal shower invites. Some online services such as Evite, Greenvelope and GLO etc. will help you send out your wedding invites and luckily for us they are available in Pakistan too! You can also get help from InstaPrint to get your wedding invites designed! Here are some beautiful digital invites that you're bound to love:
These are all the brilliant digital invitation designs that you should consider for your own evites! Forget printed invitations and be an absolute trendsetter among your friends and family!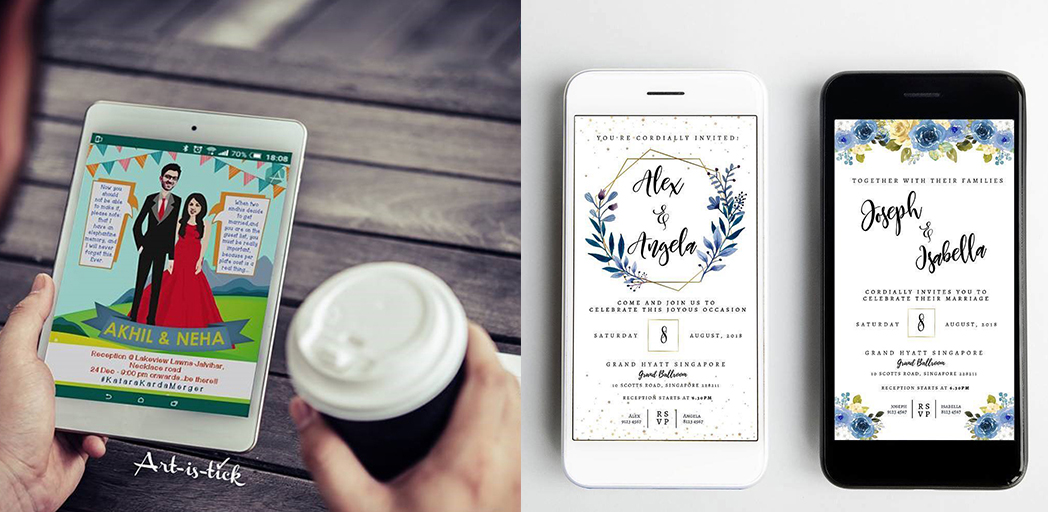 Trendy Evites Are Everything You Need For A Perfect Summer Wedding
Description
Wedding invites that WOW!
Admin
Bridals.PK
https://blog.bridals.pk/wp-content/themes/bridal/images/logo.png