Article by: Hadia Hassan
Sahara earrings have come back from the past as of late and the internet (Pinterest in particular) are filled with them. We can see pictures of them everywhere. From kundan sahara earrings to ones with pearl strands, we have seen it all. Basically, sahara earrings are regular earrings or jhumkas with strings of pearls or chains attached to them. These chains are swept back and attached to your hair with the help of hairpins later. These are typical heritage jewels that were once adorned by our ancestors. Wives of wealthy Nawabs and queens and princesses of the Mughal era used to wear these intricate accessories. As some time elapsed, saharas drifted out of fashion and were all but forgotten about until quite recently when they were brought back from the past by modern day designers.
Here are some timeless pictures of the beautiful heritage sahara earrings brought back from the past by these women:
Above are some sahara earrings that you should consider wearing on your own wedding. Whether it's a subtle Mehendi look you're going for or the slightly heavily adorned Barat look, saharas are the accessory for you. Saharas will make you seem like a Mughal princess on your wedding without going overboard. Some contemporary jewelry designers such as Samreen Vance and Ali Javeri jewels make the most perfect sahara earrings. If like us, you're in looking for the perfect pair of sahara earrings too then you should check their Instagram pages out.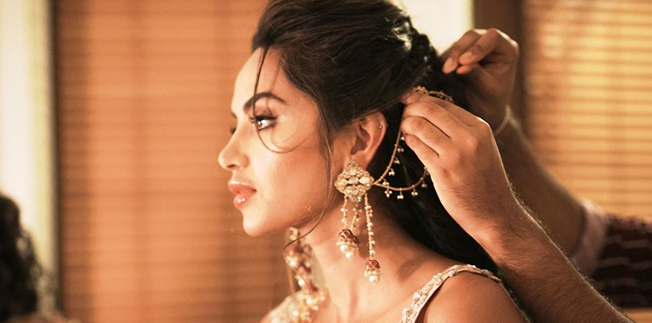 Pictures Of Women Sporting The Sahara Earrings Like Complete Pros
Description
Timeless sahara earrings to make your day!
Admin
Bridals.PK
https://blog.bridals.pk/wp-content/themes/bridal/images/logo.png