The best moment in my life was when my mother gave me a pair of traditional silver jhumkas and told me how they had been passed down in our family from mother to daughter for generations. The moment I held them I fell in love with them. This moment made me realize how important it is for every girl to possess a traditional pair of jhumkas that she can call hers and maybe someday pass down to her daughter. These are our heritage jewels that deserve all our attention. They are classy and chic at the same time and the right kind of jhumkas will add an air of sophistication to your stature. They are the perfect accessory to wear with a graceful white dress, to a wedding and even with your Eid outfit. The best thing about these heritage jewels is that you can even pair them with plain dresses and they will complement your dress in ways that you can't imagine.
These pre-partition accessories were worn by women of the subcontinent with white cotton ghararas and a pair of traditional khussas. This simple yet chic look was how women carried themselves in those times and these timeless jewels still remind us of our glorious past when simplicity was fundamental in our society. Here are some modern day designer jhumkas that you should include in your bridal trousseau and pass down to your own daughter one day:
These are some beautiful jhumkas that you should consider investing in. These jhumkas will make an impressive addition to your bridal trousseau. Women will gawk at these magnificent jhumkas and marvel at them wherever you go!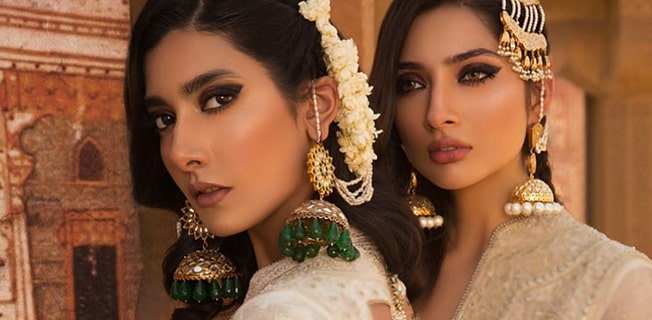 Exquisite Jhumkas That Absolutely Belong In Your Bridal Trousseau
Description
Dazzle everyone with these elegant jhumkas!
Admin
Bridals.PK
https://blog.bridals.pk/wp-content/themes/bridal/images/logo.png