Have you ever looked at someone's Karras and wondered where she'd bought them from? And have been fixated on them for the remainder of the day? Well, we can all relate to that. If you're a fan of Karras or bangles, then you've probably felt this way at least once in your life. Karras enhance the beauty of your wrists and draw attention to your hands. In our society, a pair of Karras makes the perfect wedding and moon dikhai present. They can be used to express a grooms love to his wife. They're also the perfect present from the sister or brother of the bride. The reason why most people choose Karras as a wedding gift is that they aren't as personal as necklaces, and they aren't as little as a ring. These are just one of the many reasons why women love them.
The thing that we love the most about Karras is that new karra trends keep emerging yet traditional Karras never get old. Here are some gorgeous state-of-the-art Karras that you can buy before your wedding:
These are some of the finest Karras or bangles that are trending. You can take inspiration from these and have similar ones made for your bridal trousseau before you tie the knot. You can also buy them as presents for any special bride. They are the epitome of perfection and we just love them.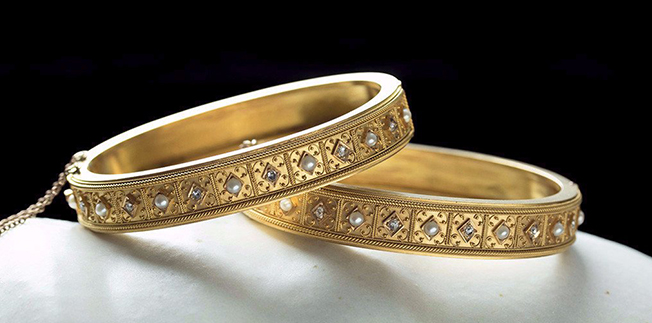 Super Trendy Bangles That Are Perfect For Your Bridal Trousseau
Description
Karras that every woman in the room will covet!
Admin
Bridals.PK
https://blog.bridals.pk/wp-content/themes/bridal/images/logo.png