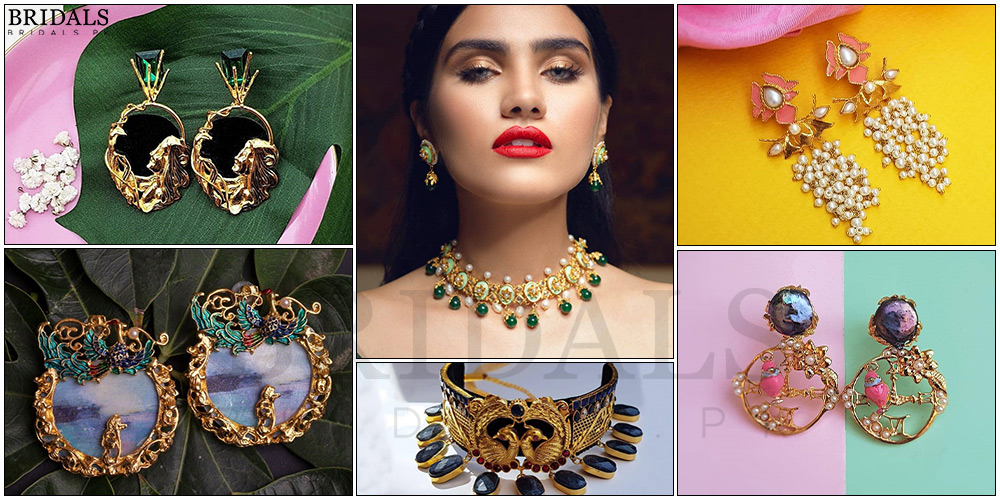 Article By: Dr Miral Zaka
Enameling jewelry is one of the most medieval ways to decorate jewelry. Enameling involves adding color to jewelry by using paints. Not only is enameled jewelry fairly inexpensive as compared to original gold jewelry but it saves you the trouble of finding the right stones to encrust jewelry with. Even today, modern designs are decorated using this old painting technique. Jewelers around the world strive to master this archaic technique while they're apprentice jewelers. The Byzantines, the Egyptians and the French all used this technique to add some color to their jewelry.
Here this complex art is known as Meenakari and Esfir is one of our top Meenakari jewelry brands of the country. They are known to add a painterly touch to their jewelry and the detailing on their designs is absolutely praise-worthy! These trinkets are neither too flashy nor too heavy and celebrities like Ayeza Khan, Maya Ali, Iqra Aziz and many more are their top clients too! Carefully hand-painted to appear artsy, their creations look modern, chic and simply stunning. Here are some of their meenakari designs that you can add to your bridal trousseau!
Appropriate for being worn to weddings, soirees and brunches – Esfir's jewelry has got it all! Meenakari jewelry has started trending again so dear brides-to-be take your pick and get your hands on their signature meenakari jewelry before you tie the knot!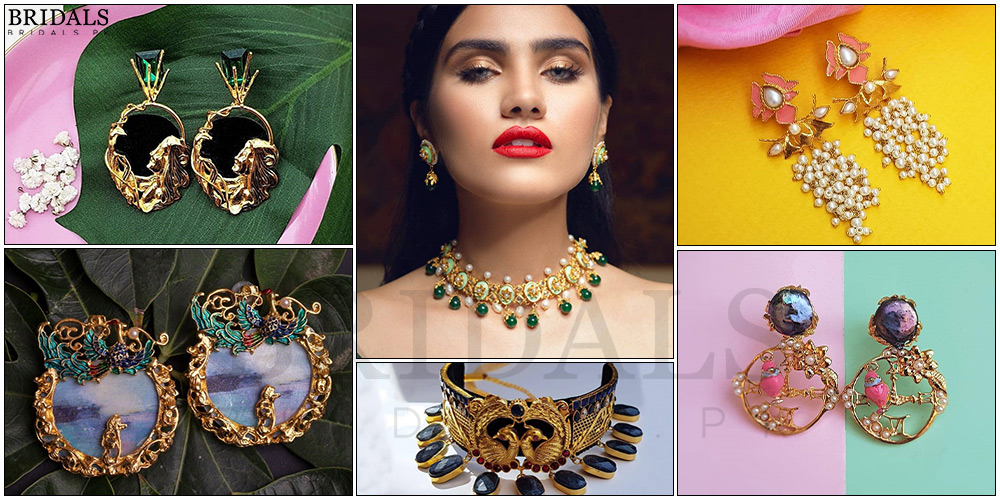 Contemporary Enameled Jewelry By Esfir For Your Bridal Trousseau!
Description
Contemporary designs with ancient enameling!
Admin
Bridals.PK
https://blog.bridals.pk/wp-content/themes/bridal/images/logo.png