Article by: Hadia Hassan
Those were the days! When oversized jhoomars were part of most subcontinental classics and "chalte chalte," from Pakeeza topped billboard charts. Every radio station in India and Pakistan alike was playing this song on repeat! Meena Kumari looked both classy and elegant in her oversized jhoomar in the song and looked like the epitome of grace and finesse. Not every woman can sport an oversized jhoomar or passa and look good doing it. But, actresses like Rekha in Umrao Jan Ada and Meena Kumari made it seem completely effortless. Consequently, oversized jhoomars gained popularity almost instantaneously. Women were intrigued by these iconic actresses. They were fascinated by how these legendary women sported it (and man it stayed intact even while they danced on the most iconic songs of all times). Admit it ladies! If it were us the jhoomar would have gone askew before the chorus even started!
The righteous rule of jhoomars prevailed in the world of jewelry until people all but forgot about them! Eventually, we lost this trend to the folds of time. Until recently when the Indian film industry miraculously brought it back to life in the recent years. With the release of sheer spectacles of cinematographic successes such as Mah-e-Mir, Padmavat and Baajirao Mastani – this jewel piece has returned! We can't help but be overly grateful to all the directors here and across boarders for bringing the jhoomer back into our lives! If you're bold enough to pull it off, then ladies be certain that you will look breathtakingly beautiful!
Here are some valiant ladies who pulled off oversized jhoomars like complete pros:
So ladies here are some wonder women among us who chose to opt for oversized jhoomars on their weddings! Not only did they manage to perform this feat but they also did it like complete experts!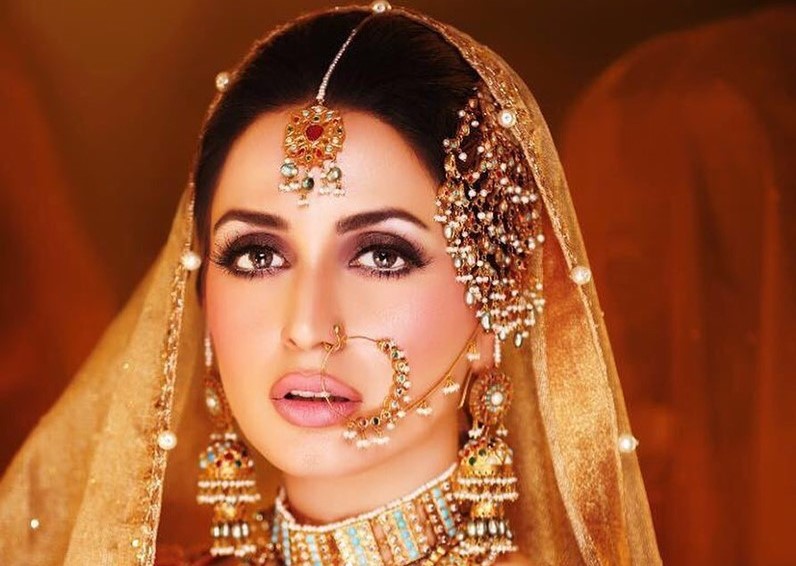 Brides Who Pulled Off Oversized Jhoomars Like Pros On Their Weddings
Description
Who knew that oversized jhoomars could make you look this beautiful?
Admin
Bridals.PK
https://blog.bridals.pk/wp-content/themes/bridal/images/logo.png