Article by: Hadia Hassan
At some point in our lives, we all place dreamcatchers beside our beds in order to ward off nightmares. Who doesn't like those weaved patterns on dream catchers and the soft feathers that dangle from them? Dreamcatcher jewelry has found its way to the Pakistani jewelry industry and we just love them. From earrings to pendants, all kinds of dream catcher jewelry can be bought from contemporary accessory stores such as Haroon's and accessorize etc. You can also find dreamcatcher inspired jewelry at stores such as Sapphire and Beech tree. If you're going for a casual yet confident look then these accessories are made for you. You can pair these feathery accessories with a foot length or even a casual dress. They make it seem like you love being yourself no matter what and that you dislike all things superficial and ostentatious. If you like to keep things real, then you should opt for these dream catcher inspired jewels. Here are some dreamcatcher-inspired accessories to give you major jewelry goals:
These are some dreamcatcher jewelry inspirations for you to wear for that casual look. Don on your favorite pair of jeans with a cropped top and pair your outfit with these delicate pieces of jewels and you'll be good to go.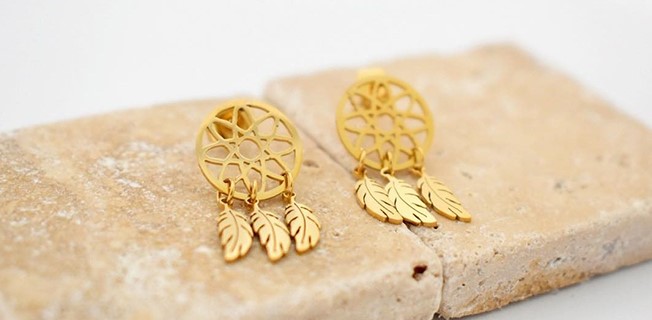 Dream Catcher Jewelry Inspirations To Give You Major Jewelry Goals
Description
Dreamcatcher-inspired accessories for that casual yet confident look!
Admin
Bridals.PK
https://blog.bridals.pk/wp-content/themes/bridal/images/logo.png