Haroon Sharif Jewelers started back in 1968 in Rang Mahal by the humble Mr. Sharif. After his death, his son decided to expand the business, and under his patronage the shop flourished and reached the point to which it is today. Now their chain of supply extends to the whole country and this reputable brand produces intricate contemporary as well as traditional jewelry for women around the country. Furthermore, they've branched out to various outlets within the city and Pakistani fashionistas such as Sadaf Kanwal, Sajjal Ali, Emal Ali and Hamna Amir all wear their beautiful jewels. They strive to achieve brilliance in all their collections and customer satisfaction is their ultimate goal.
If it's an engagement ring you're looking for then Haroon Sharif jewelers will help you find a ring that speaks to your heart because they believe that an engagement ring marks the beginning of a lifetime of happiness and prosperity, which is why it should be special! If you're getting engaged this year, then don't forget to stop by at Haroon Sharif jewelers in order to find the perfect little ring for her. Apart from buying jewelry they also offer multiple services such as jewelry cleaning and maintenance, custom jewelry designing and jewelry repair and restoration. Some of their policies which help them achieve customer satisfaction include jewelry warranty, trade-in policy, return policy etc. Their impeccably reliable services will make them your go-to jeweler in desperate times. You can always count on them to solve your jewelry problems! Here are some divas sporting Haroon Sharif jewelry that you'll love:
These are some famous Pakistani divas sporting bold and dazzling Haroon Sharif jewels! They exude an air of self-confidence and all look incredibly entrancing! And we just can't stop looking at them!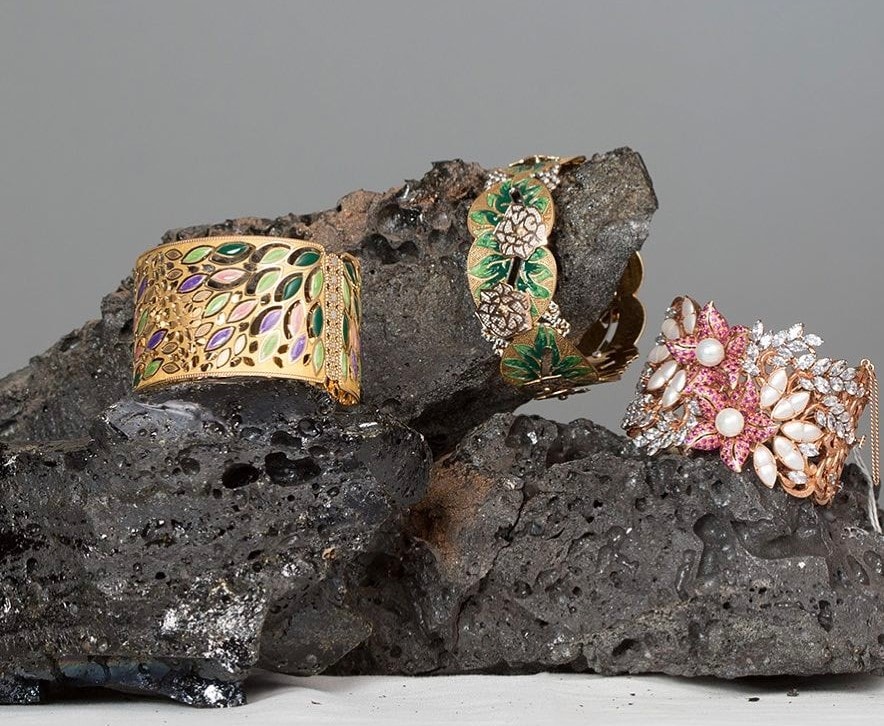 Elegant Haroon Sharif Jewelry Designs For You To Get Married In
Description
Haroon Sharif Jewelers has gained an immense amount of popularity in the recent years and is every brides go-to jeweler to find the perfect bridal jewels!
Admin
Bridals.PK
https://blog.bridals.pk/wp-content/themes/bridal/images/logo.png