Wedding planning is so much more than deciding on the theme and color of your wedding décor. Among numerous other things, food is one aspect that you certainly cannot ignore. In addition to feeding your guests with scrumptious delights, wedding food these days have become a part of décor as well. If you are looking for distinctive ideas that can totally transform your wedding décor, then think about having a dessert table. With a dessert table, you can play around and create a beautiful display for your guests. The ideas are limitless when it comes to a dessert table. Your beautifully looking delights served in elegant dishes will effortlessly become a highlight of the evening. Here we have some really amazing dessert table ideas that you can follow for setting up your wedding dessert table.
These western style dessert table inspirations are here for all those brides who are looking for new décor ideas for their wedding celebrations. A dessert table will be an incredible addition to your wedding décor. Pick the one that you like the most.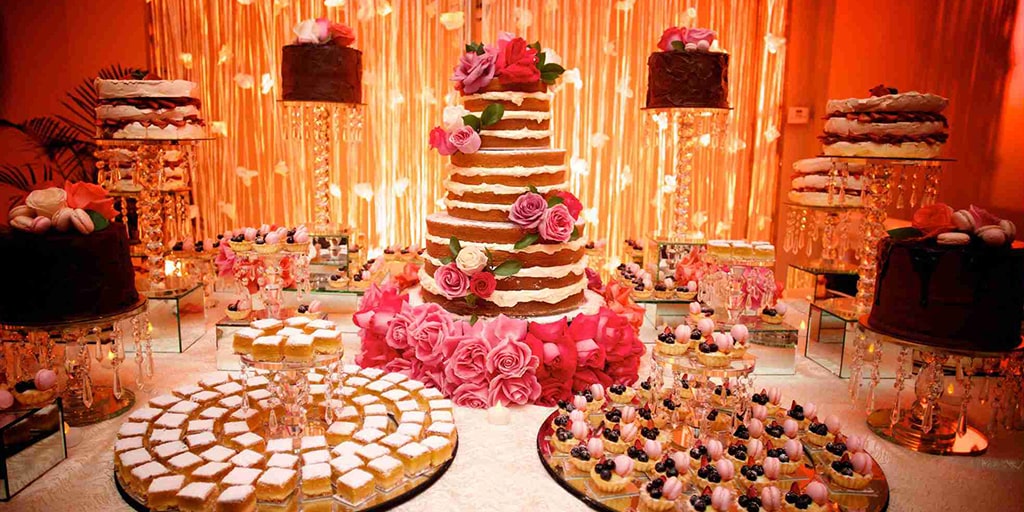 Some Lip-Smacking Dessert Table Inspirations - Bridals.PK
Description
Sugar euphoria for your guests!
Admin
Bridals.PK
https://blog.bridals.pk/wp-content/themes/bridal/images/logo.png