Pakistani Celeb Couples Who Reaffirmed Our Faith in Love & Marriage
Mar 04, 2019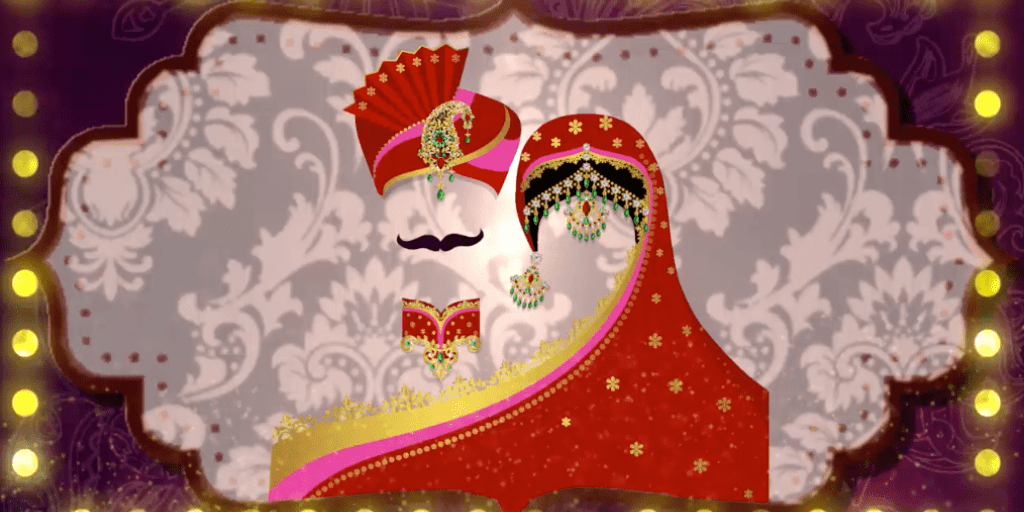 Celebrities are just like us. They go through life like normal people and go through ups and downs just like the rest of us. All the glamour and glitz of their life doesn't keep their life from anything, instead, it just highlights it. Relationships and marriages are no different. Celebs, too, fall in love, they also can commit to a person and stay true. And since we all love to follow in our favorite celebs footsteps, you might wish to read the dreamlike stories of your favorite celebs. They might inspire you to believe in the institution of marriage in this age of cynicism.
Rahat and Sahira Kazmi
They both are intellectual, literally people, and together they wrote quite a part of the golden age of Pakistani drama. Everyone adored them for the sheer class they brought to the screen. Rahat was so well loved in the drama "Dhoop Kinare", that people had to be home when it came on. He is also a lawyer by degree, an anchorman, speaker and academic; who currently teaches literature and drama in Karachi.
Sahira is one of the most noteworthy directors of our times. Her socio-economic dramas had a haunting quality that made people to actually think about the world around them. Their kids; Ali Kazmi and Nida Kazmi both are recognized, talented actors. Rahat and Sahira will always be television's golden couple, and we have a lot of respect for them.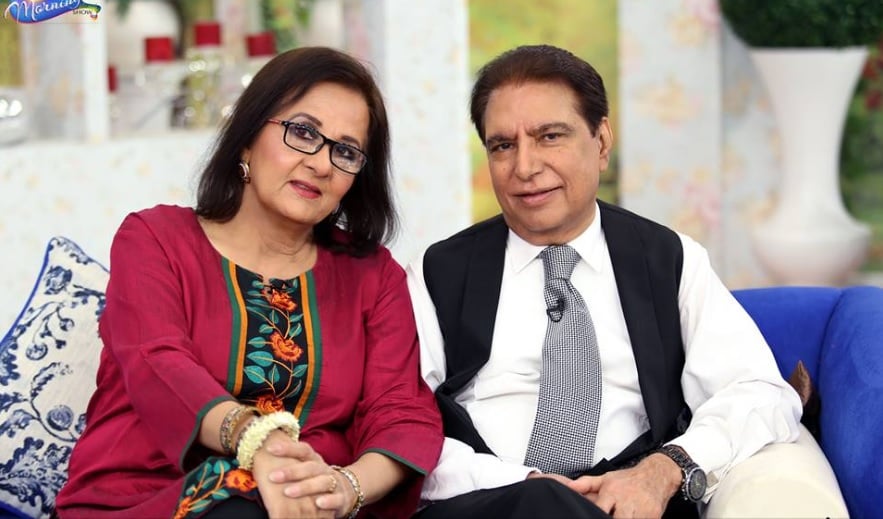 Fahad Mirza and Sarwat Gilani
Fahad Mirza and Sawat Gillani were friends and colleagues before they got married in a high profile wedding in 2014. They are one of the forever favorite couples at bridals.pk. Why? Because they have got sophistication, they are socially aware, they contribute to society, and they are genuinely believable as a couple. They are the right amount of affectionate and respectful towards each other in public. Fahad Mirza might be the most underrated star of Pakistan television, but we like him as a person. (Did you know he is a cosmetic surgeon?) The couple has two adorable sons and is happy together.
In the words of Sarwat: "I and Fahad now know that there's much more to do in life, he conducts free of cost surgeries for those who can't afford medical treatment and I have found my purpose with the special children that I am responsible for as Brand Ambassador for Special Olympics".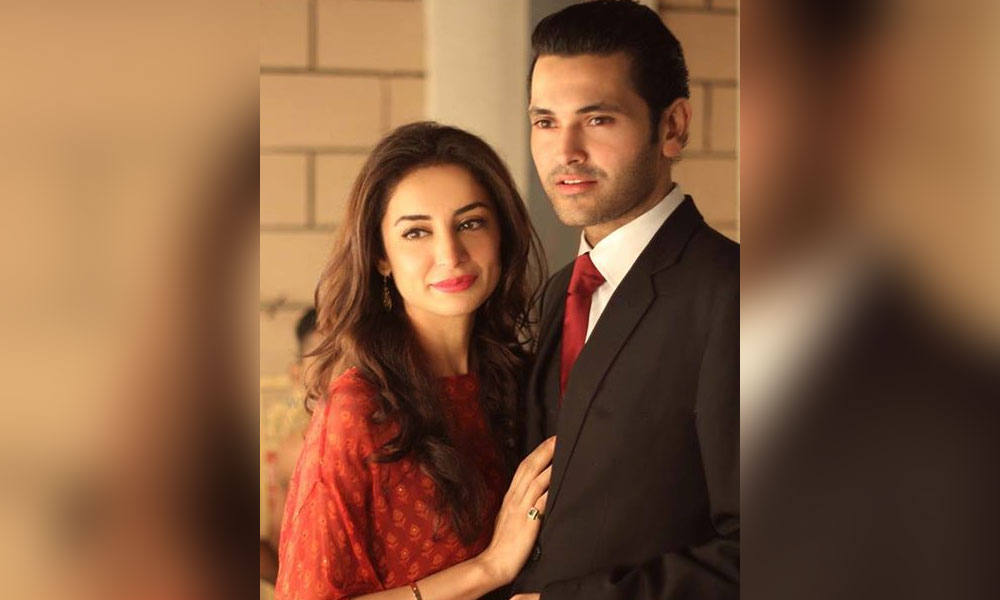 Fawad & Sadaf Khan
Married for over a decade; Sadaf and Fawad met when they were sixteen. Presently, they are Pakistan's #couplegoals. Their relationship dynamics changed since the sudden stardom of Fawad Khan, and Sadaf launched her designer label, yet the high school sweethearts seem to be as in love as they were in the initial days. They are very affectionate and courteous to each other and make it a point to set a similar example.
Sadaf once shared these words about her husband's proposal at sixteen:
"Well, the proposal was nothing dramatic. It was a simple question over the phone. Fawad proposed to me when I was sixteen and he claims that he's been married to me the day the relationship began fourteen wonderful years ago."
"It's the greatest feeling in the world if you're married to a person who means everything to you. I know it may sound clichéd, but it is fantastic to be able to find such a person. Whatever good I have in me, is because of the influence of my wife, family, and my son. I'm having a ball," said Fawad when asked about his marriage.
The couple welcomed a daughter recently. All in all; Fawad, Sadaf, Ayaan and Elayna make a picture-perfect family that has our good wishes forever.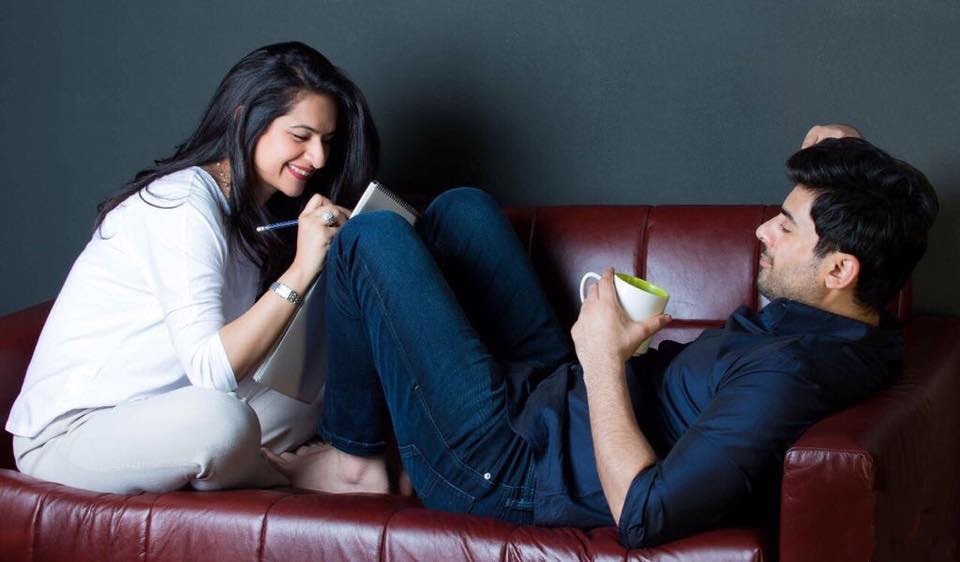 Atif Aslam and Sara Bharwana
Pakistan' heartthrob Atif Aslam successfully kept his love life private in all the years he was committed to Sara Bharwana. It's no secret that Atif's voice melted many hearts, and all this while his own heart belonged to a certain college girl. They got married eight years after they first met, and we couldn't be happier for such a happy ending. They welcomed a little baby boy that's beloved in two countries like his mom and dad. In words of Atif:
"Once upon a time there was a girl. She made me fall in love with her – Y Am I so happy to have her in my life?? Because she inspires me at so many levels. I was ordinary, but She made me special"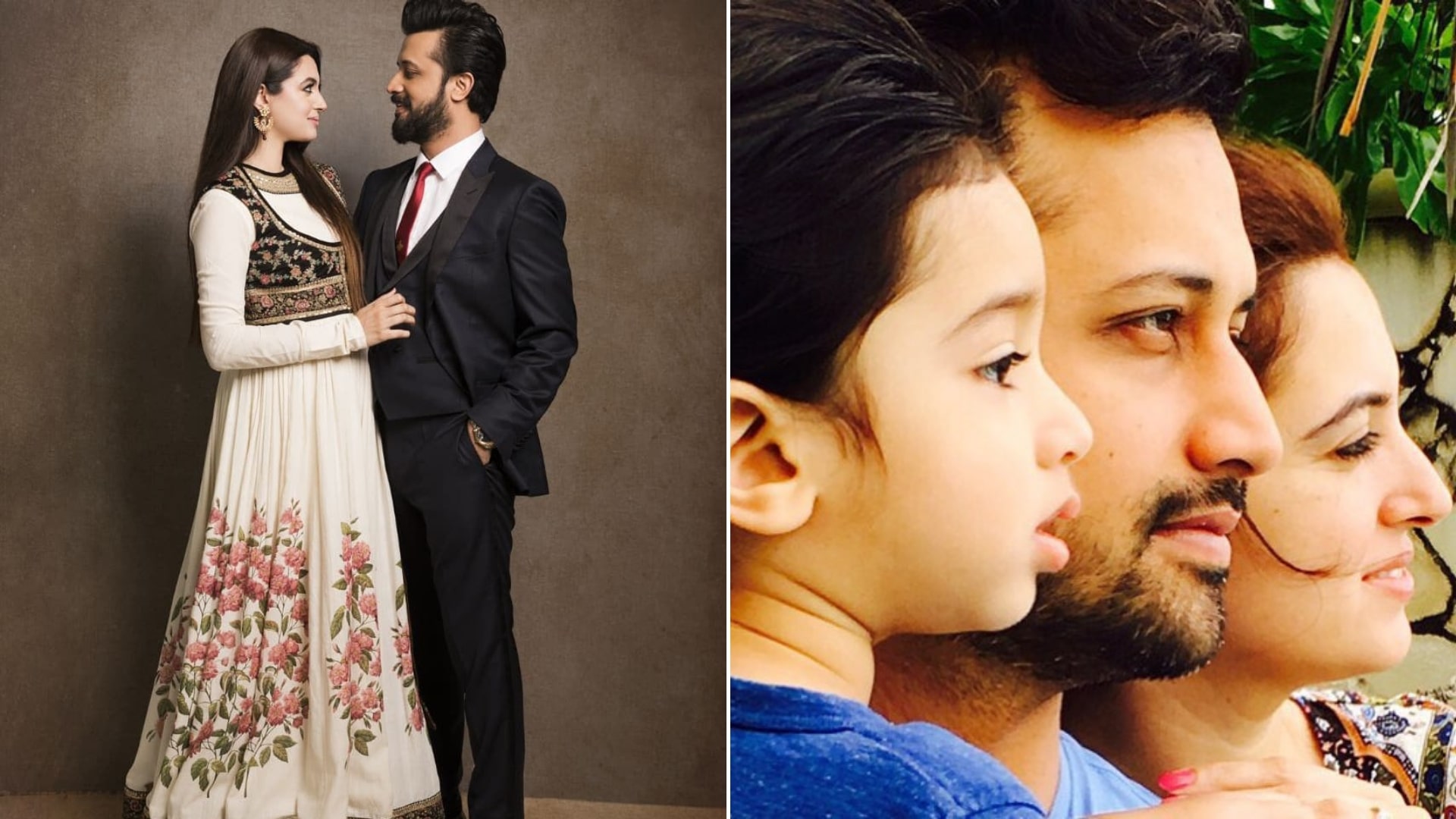 Ayeza Khan and Danish Taimoor
Many would agree that Ayeza and Danish are Pakistan's undisputed Bhaiya and Bhabhi. It's just that they have that kind of vibe around them. They were apparently committed since Ayeza debuted in the Pakistani drama industry. After a long, turbulent road; the couple got married in 2014. Their wedding made them most Googled Pakistani celebs in the same year. Even now they are the most portrait-looking family in the industry, with their two adorable kids. Some would even argue that they choreograph the whole image of a perfect family, but we sense that they share genuine affection that cannot be faked. They are universally adored and Ayeza is applauded for bashing stereotypes about ladies of showbiz, because everyone can tell she is a devoted mother, wife, and still manages her career pretty well.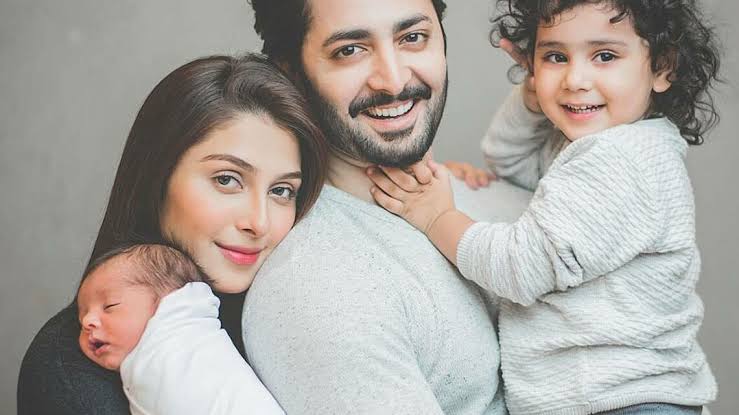 Nayyara Noor and Shehryar Zaidi
Pakistan's favorite ghazal queen has been married to television's favorite father Shehriyar Zaidi for over two decades. They have also kept their personal life private. However, they are the sweetest couple of the industry; a mellow-voiced true lady, and a respectable gentleman like Shehryar Zaidi.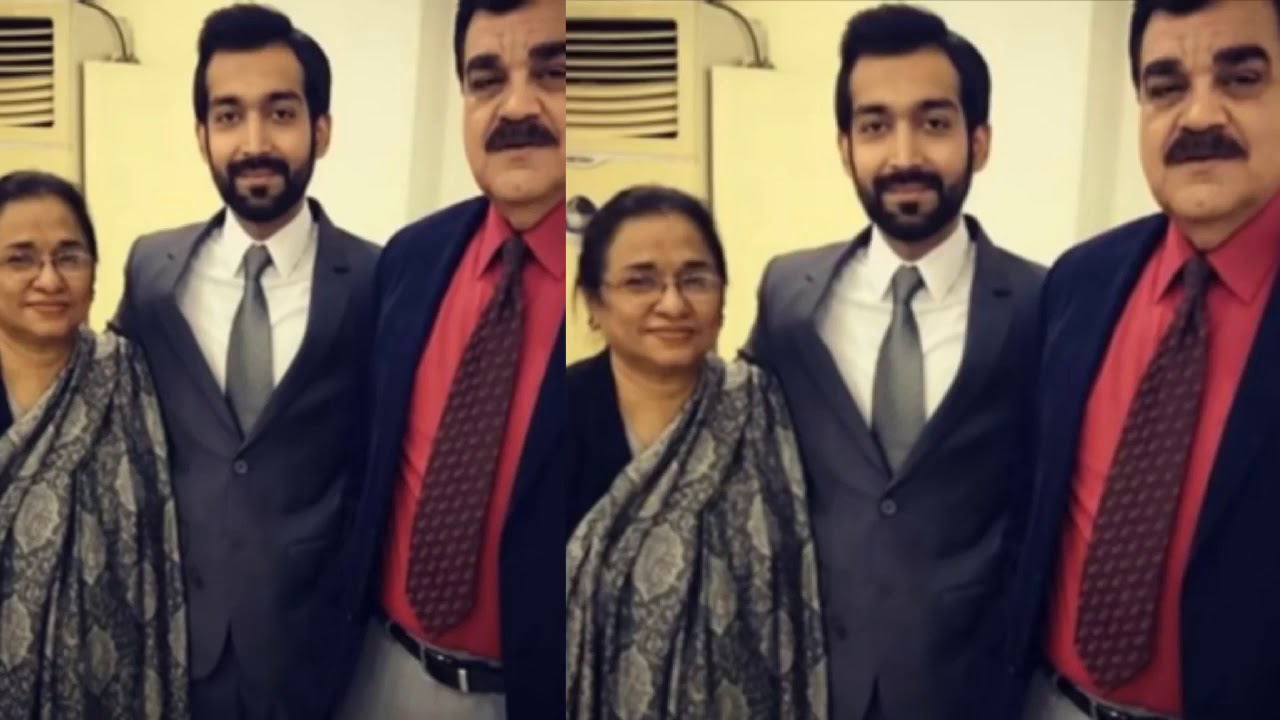 Ali Noor and Mandana
The band Noori might not have gotten that much commercial success, but the singer Ali Noor and Ali Hamza are loved all over Pakistan. The lead singer Ali Noor got married to a beautiful actress Mandana Zaidi. He also has a sweet daughter and an adorable son. The singer is totally a family man and is very much close to his daughter. As a couple, Ali Noor and Mandana are fun-loving, interesting people who are passionate about the work they do, and that really makes them an inspiring story. They are not very up and coming about their personal relationship, but they don't hide it either. They are your everyday couple that is blessedly happy and perfectly casual.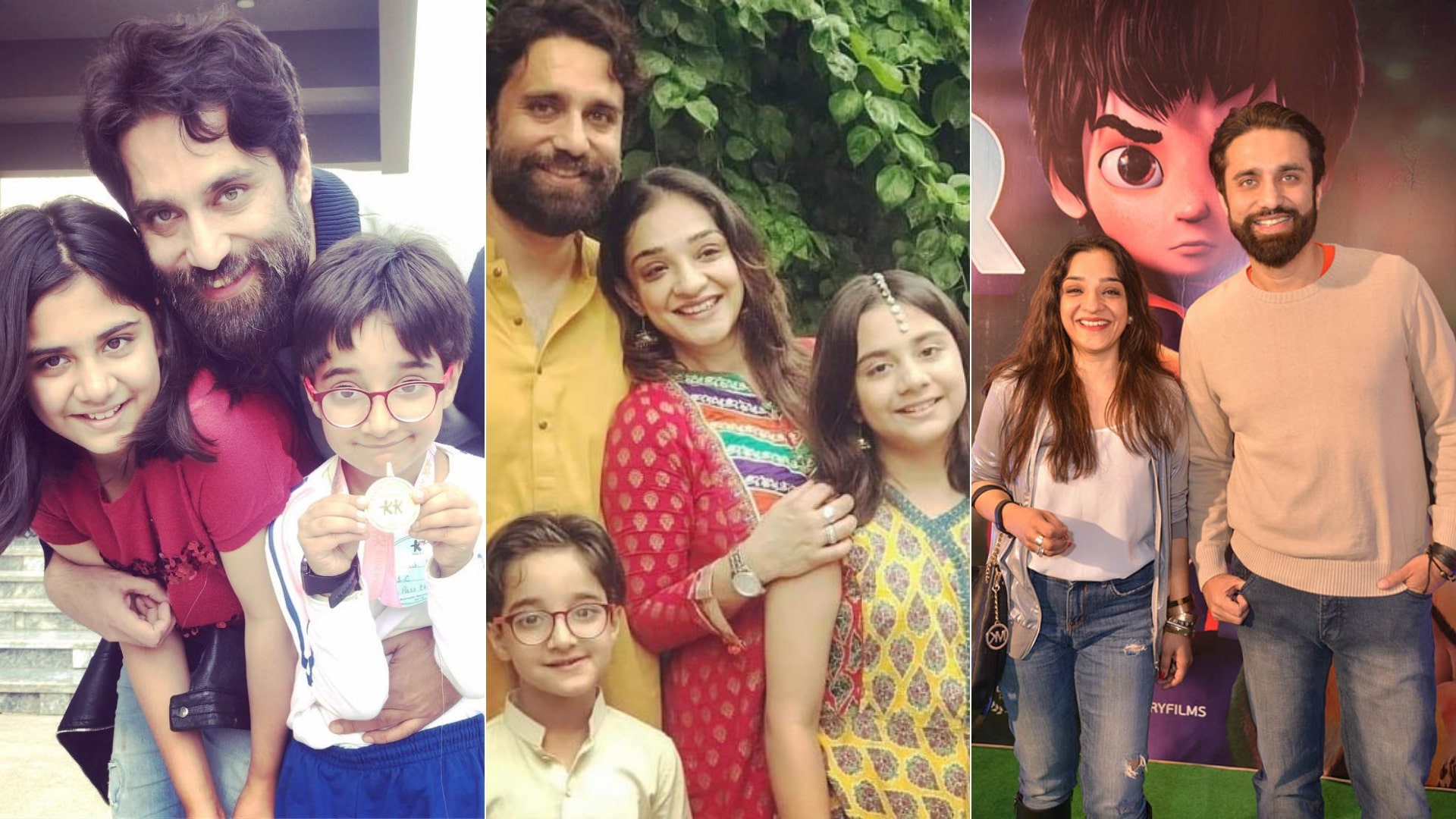 Obviously there are more examples of love and commitment common in the industry like Usman and Samina Peerzada, Afzal Khan and Sahiba, Javeria and Saud, Mohib Mirza and Amina Sheikh, Yasir Nawaz and Nida Yasir, Syra Yusuf and Shehroz Sabzwari, Mani and Hira, Qaiser Nizamani & Fazeela Qaiser; they have all proven that commitment to a relationship cannot be weakened by glitz of a profession. It just takes two stable individuals, willing to make the effort and go the distance.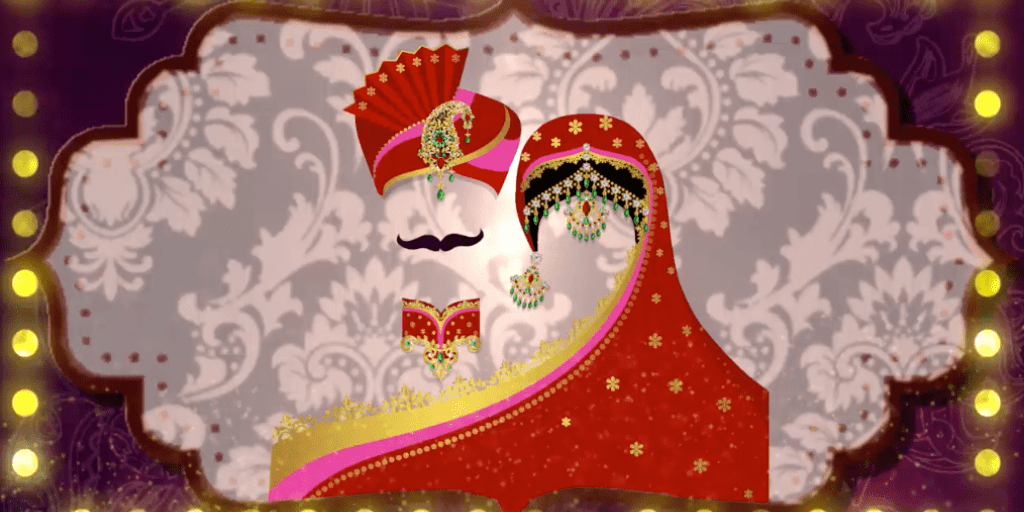 Pakistani Celeb Couples Who Reaffirmed Our Faith in Love & Marriage
Description
Read the stories of how your beloved Pakistani celebs got married, and how they are doing today. We have the stories of 7 couple you know & love.
Admin
Bridals.PK
https://blog.bridals.pk/wp-content/themes/bridal/images/logo.png