Article by: Hadia Hassan
Aurat Art by Sundas Talpur may be an emerging name in the world of gold and diamond jewelry but nevertheless, her designs are ravishing. Her latest heritage jewelry collection won us over the moment we laid eyes on it. It was absolutely regal and very detailed. The collection includes gold embroidery pieces, leaf-like textures, gold woven jewelry etc. It is needless to say that everything in her collection is magnificent. Made of gold alone and with only flashy diamonds to break the effect, these jewels are made for royalty. Sheer gold jewelry was considered a status symbol by the noble families of the Mughal Era. Sundas Talpur deserves to be given full credit for the revival of pure gold heritage jewelry in Pakistan.
Recently this collection was featured in PFDC Sunday fashion week and then in Grazia magazine. Sundas Talpur does not want to stop here. She aspires to achieve greatness in the world of Pakistani jewelry and has some major goals set for the coming years. There is no doubting the fact that Aura Art jewelry will gain immense popularity this year due to these unique heritage jewels. Here are some glimpses of her gorgeous collection:
These pieces are absolutely impeccable. We love their allure and feel absolutely mesmerized by Saba Talpurs adroitness at heritage jewelry making. These jewels will make the perfect little addition to your bridal trousseau. You can also wear these subtle jewels to your Nikkah.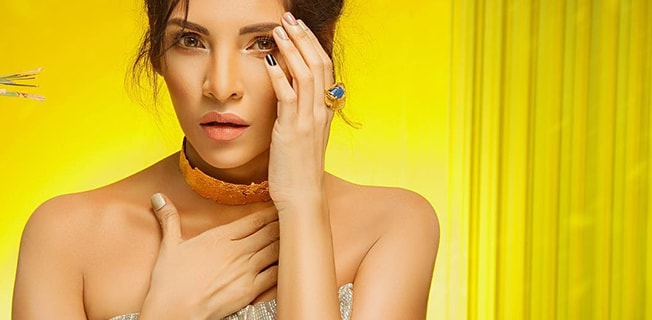 Plain Gold Heritage Jewels By Aura Art Jewelry For Your Wedding
Description
Handwoven gold jewelry to die for!
Admin
Bridals.PK
https://blog.bridals.pk/wp-content/themes/bridal/images/logo.png