Picking a jhoomar for your Barat/Walima can be quite an ordeal especially if you're a novice in the world of Pakistani jewelry. You can try on various jhoomars, gawk in the mirror and still be unsure whether the jhoomar you've picked will look good on you on your big day. You can ask all your friends and family and each and every one of them will have varying opinions on what kind of jhoomar you should stick with. Some jhoomars you try will be too big for your forehead. Some too broad. Some might cover half your face. Some might bring out the hues of your eyes but be too heavily embellished at the same time. Therefore, every bride needs help in picking the right jhoomar and we are all for coming to your rescue. You can choose from various kinds of jhoomars available in Pakistan depending on your complexion and face shape.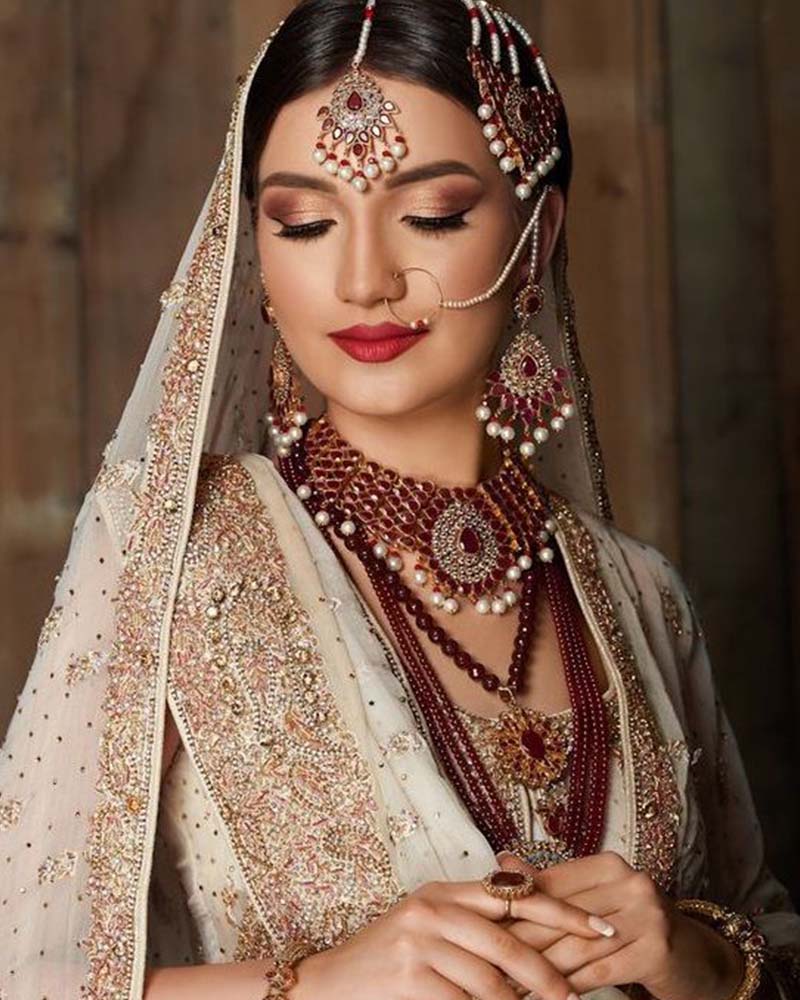 Brides With A Round Face
It is an established fact that round-faced brides should not opt for maathapattis because they will make your face look even more round. They should opt for a side-swept and a broad jhoomar. You can choose from the wide varieties of traditional fan-shaped jhoomars with kundan, meenakari or stone embellishments.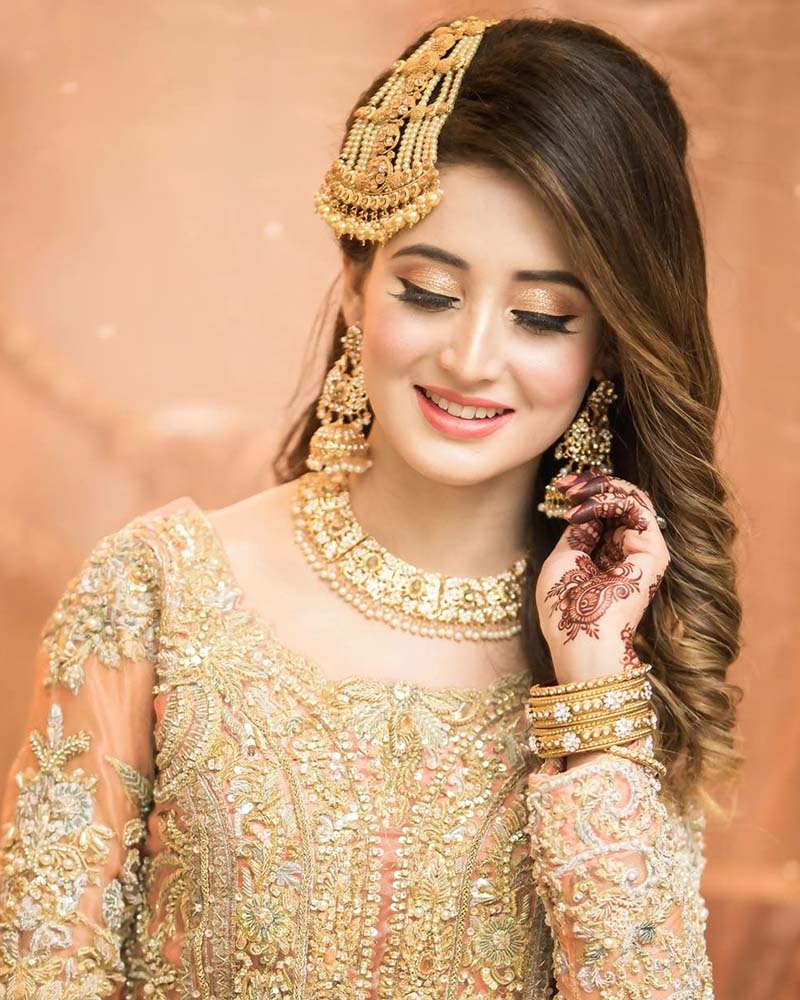 Brides With An Oval Face
All kinds of hot hair accessories look remarkable on oval faces. Both delicate and broad jhoomars will do nothing less than compliment your face type. You should also consider asymmetrical tikkas or even Sabyasachi maathapattis.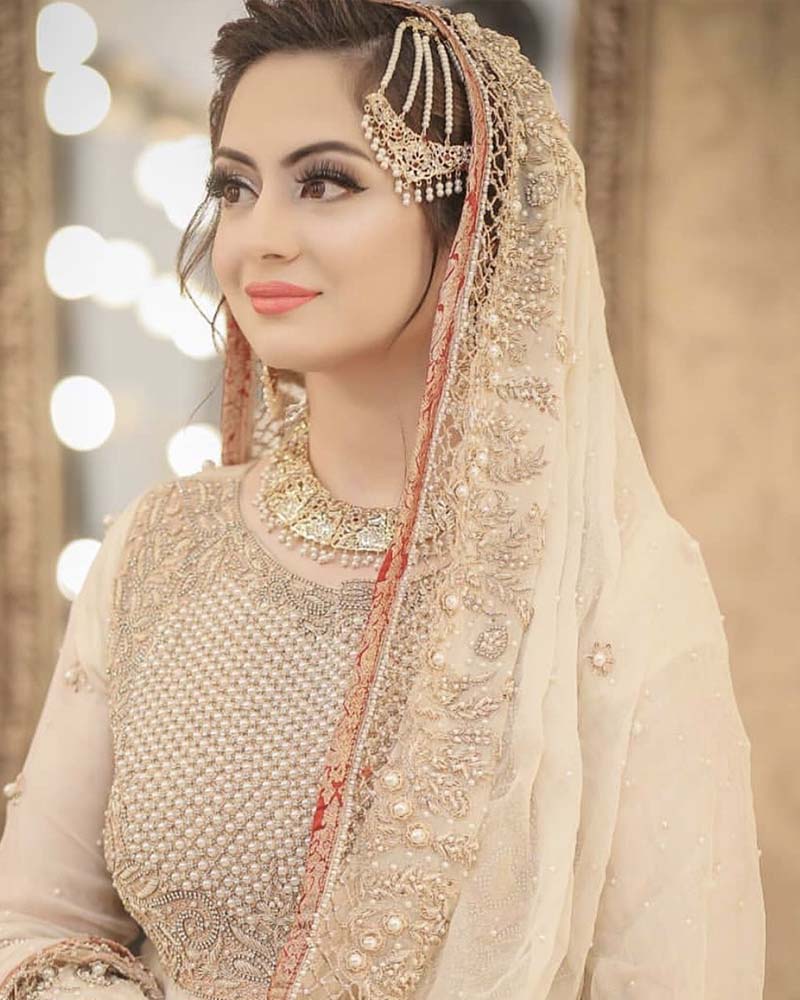 Brides With A Square Face
Jhoomars work well for square faced brides. Rajasthani Borlas look exceptionally good on brides who have square, well-defined jawlines because they take little forehead space.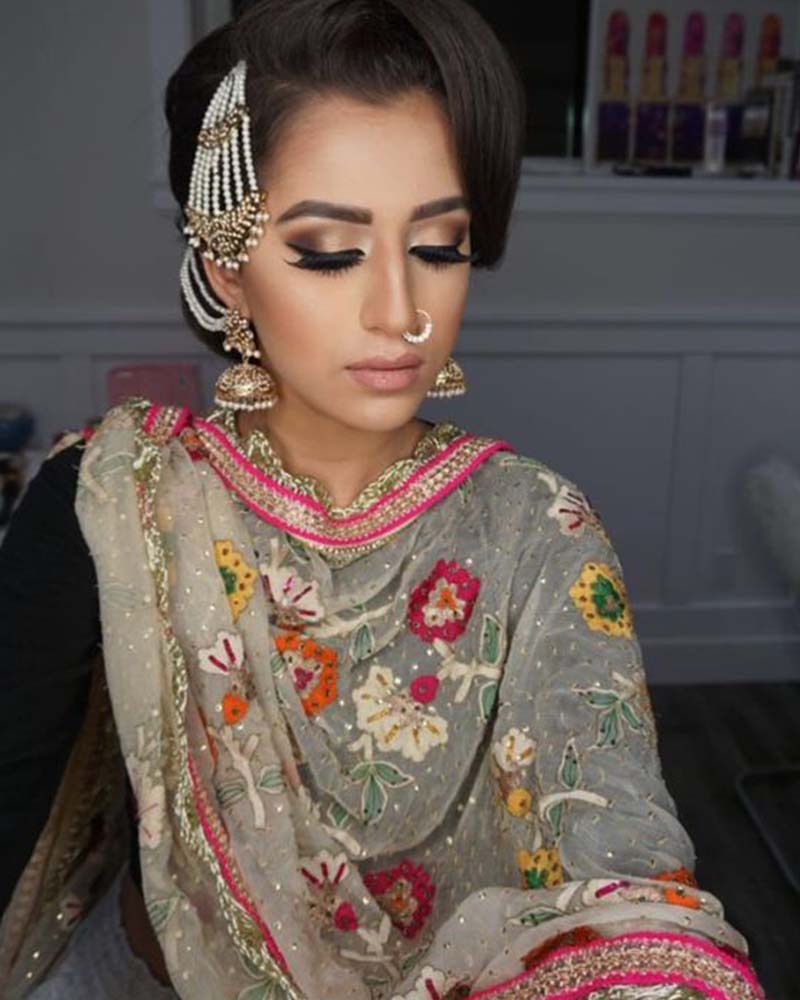 Brides With Diamond Faces
If you've got a diamond-shaped face, then I recommend that you avoid chunky accessories and opt for more delicate ornaments especially delicate crystal jhoomars or a pearl strand piece.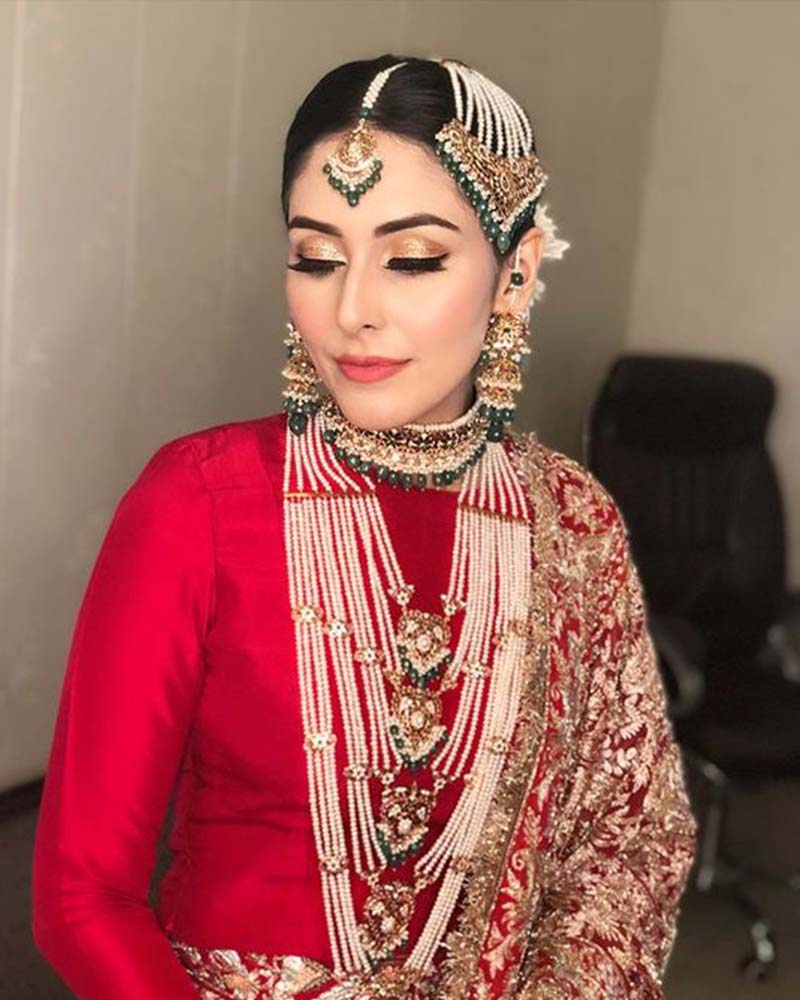 Brides With Heart-Shaped Faces
If you've got a pointed chin, wide cheeks and a narrow forehead then your face falls in the category of heart-shaped faces. You should opt for a delicate jhoomar or better yet a maathapatti or a maangtikka if you've got a heart-shaped face.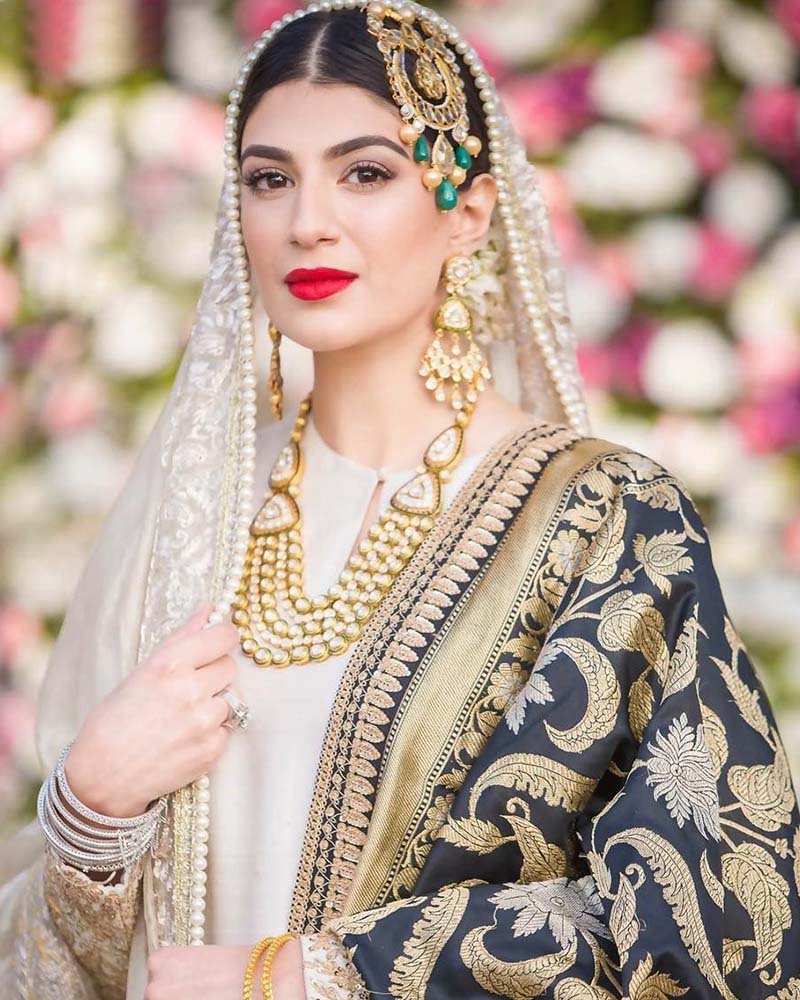 Jhoomar Selection According To Complexion
If your veins appear bluish in color and your skin tone is rosy then you're a cool-toned person and platinum, silver and diamonds are your best friends and as for the gemstones you can pick one from pearls, sapphires, emeralds and rubies depending on their availability. If you've got a warm skin tone i.e. your skin has a gold tint to it and you have greenish veins then dull gold, copper, bronze and kundan will suit you best.
Go from looking ordinary to extraordinary with these tips. Identify your face type and the rest becomes easy. Happy jhoomar hunting brides!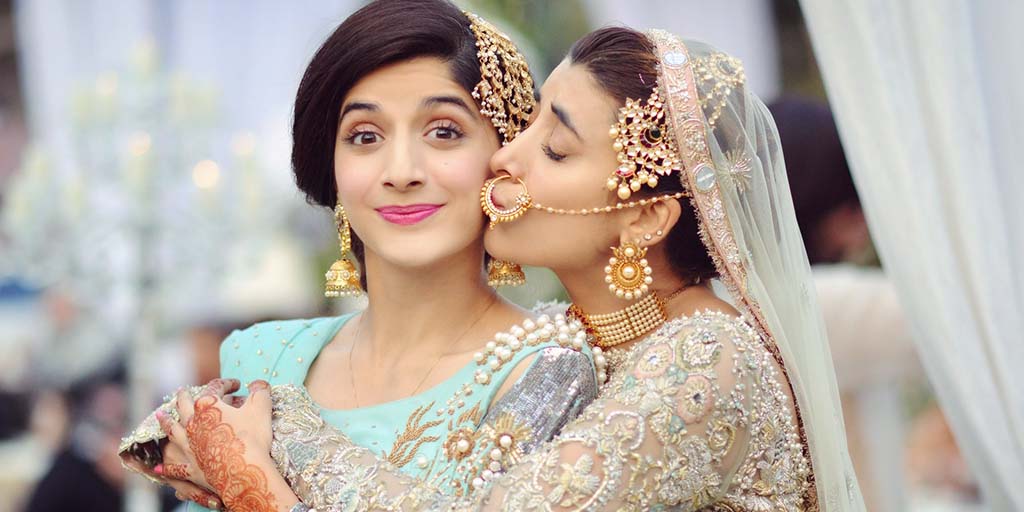 How To Pick The Right Jhoomar For Your Face Shape
Description
Picking a jhoomar for your Barat/Walima can be quite an ordeal especially if you're a novice in the world of Pakistani jewelry.
Admin
Bridals.PK
https://blog.bridals.pk/wp-content/themes/bridal/images/logo.png