For smaller gatherings and celebrations leading up to your big day, you want to keep things light and simple. It's because you wish to enjoy your wedding as much as your guests. When it comes to the look of events like mayoon, dholki and mehendi, less is often more. One of the most beloved trends dictated by this event is floral jewelry for the bride. Of course, the plain roses, jasmines, marigolds and tulips are all kinds of lovely, but we have witnessed some really interesting twists played on the floral jewelry. The results are amazing. Not always the real flowers are used, but the creations are refreshingly unique and extremely flattering. You can recreate some of these designs for your functions and be adored for the natural looking adornments.
(Vendors & PhotoCredits: Prune India, The Wedding Brigade, Flosaira, Le Fleur Jewels etc. We don't own any pictures.)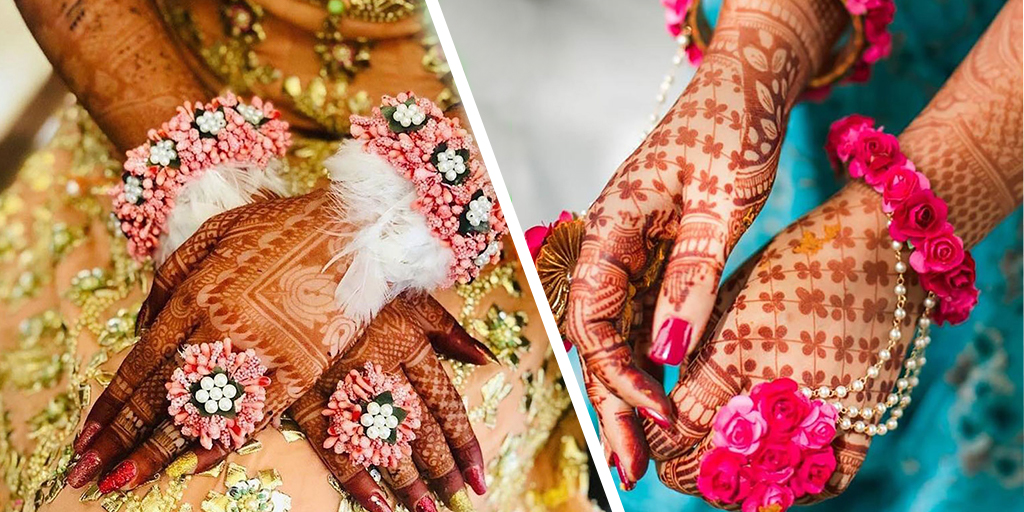 Floral Jewelry Designs To Give You Major Wedding Goals
Description
'Cause there no one-upping flowers...
Admin
Bridals.PK
https://blog.bridals.pk/wp-content/themes/bridal/images/logo.png