Traditional glass bangles are a typical bridal accessory in South East Asia, and many brides are seen sporting colorful glass bangles on various wedding ceremonies such as their Shendi and reception etc. Instead of wearing mere glass bangles or gold bangles, some brides tend to merge the two and prefer to wear slightly wider gold/silver karas on the edges, and wear an array of glass bangles between the gold or silver ones. Glass bangles have always symbolized the rich culture of Punjab and Punjabi women have worn them for hundreds of years. (Did you know that the city of Hyderabad is famous for the glass bangles making?)
Bangles are also a symbol of festivity and celebration in our culture; which is why women wear vibrant glass bangles on all festive events such as weddings, Eids and other joyous occasions etc. Some people tend to gift bangles to all the girls in their family on weddings. Mothers in law send glass bangles with some other gifts to their daughter-in-law to be, on her Mehendi. Glass bangles are an integral part of Pakistani weddings, which is why you'll see tons of brides wearing this particular accessory to her wedding. If you've decided to wear glass bangles on your wedding this year, then it's a remarkable idea. Don't let anyone tell you that they're a thing of the past or to outdated. Glass bangles never get old, and they are way cheaper! Here are some ways in which you can wear glistening glass bangles on your wedding:
These are some ways in which you can wear glass bangles on your wedding and they will make perfect Instagram shots! Go right ahead and get more creative with glass bangles on your wedding! Because you only get married once!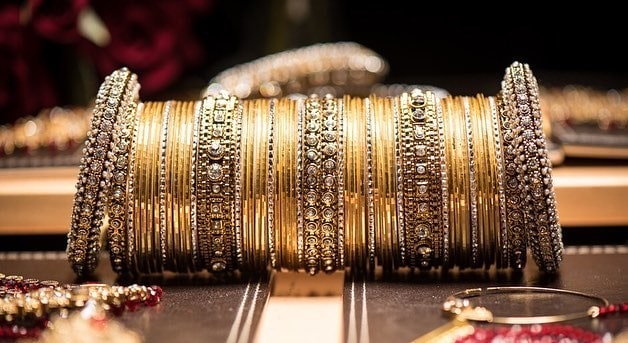 Bridal Glass Bangles for Women Who Are Tying the Knot in 2019
Description
See how these traditionalist brides have kept the old-school charm of glass bangles alive on their weddings! Glass bangle inspirations from modern day brides.
Admin
Bridals.PK
https://blog.bridals.pk/wp-content/themes/bridal/images/logo.png