How to Have a Low-Key Luxe Wedding
Jun 09, 2018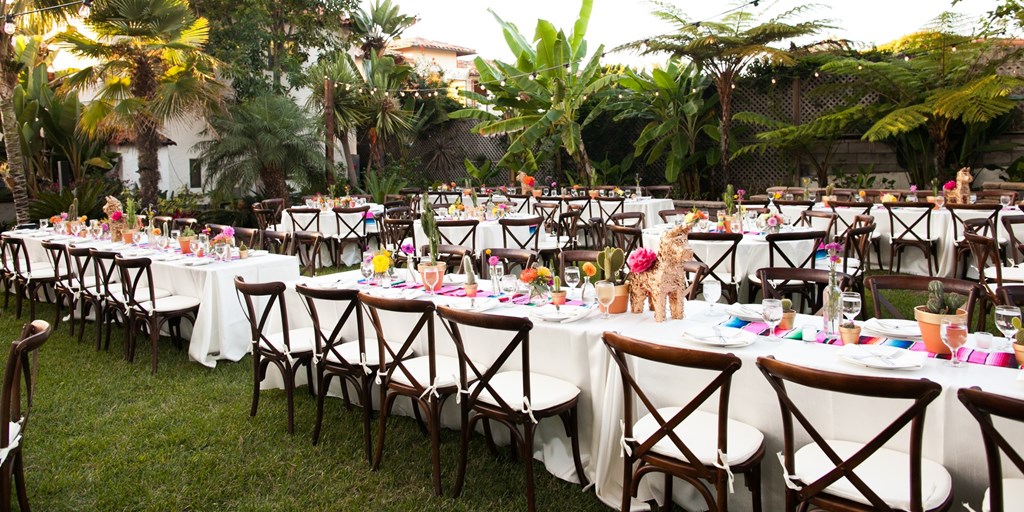 You might not believe this but low key luxe weddings are the new trend of 2018. They save your money and time for planning a large wedding. A low key wedding will always prove good for your wedding budget. Having a large guest list can pose very serious financial concerns whereas low key weddings are all about celebrating your most important day with your loved ones, family and friends. It is all about an intimate celebration yet it is elegant and relaxed. If you want to have a low key yet a luxurious wedding, then you are in the right place. Here's how you can have a luxe wedding without sacrificing your budget:
1. Right Venue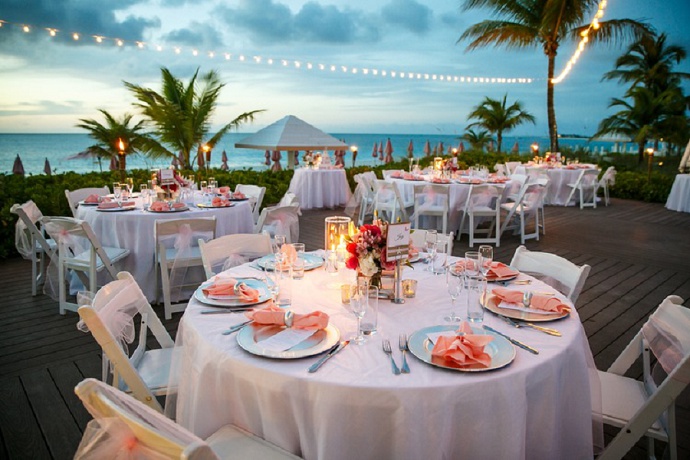 When it comes to having a low key luxe wedding, choosing the right kind of venue is the trickiest part. You need to choose a wedding venue that not only fulfills your objectives of having an understated wedding but also having a luxurious decor. An outdoor wedding venue will give you the freedom to introduce your own touch to your wedding décor. You could also pick a small-spaced venue for your intimate affair and play around with a luxe decor element. Make sure to have a small guest list so that you won't have to face any inconvenience later about the venue space.
2. Wedding Décor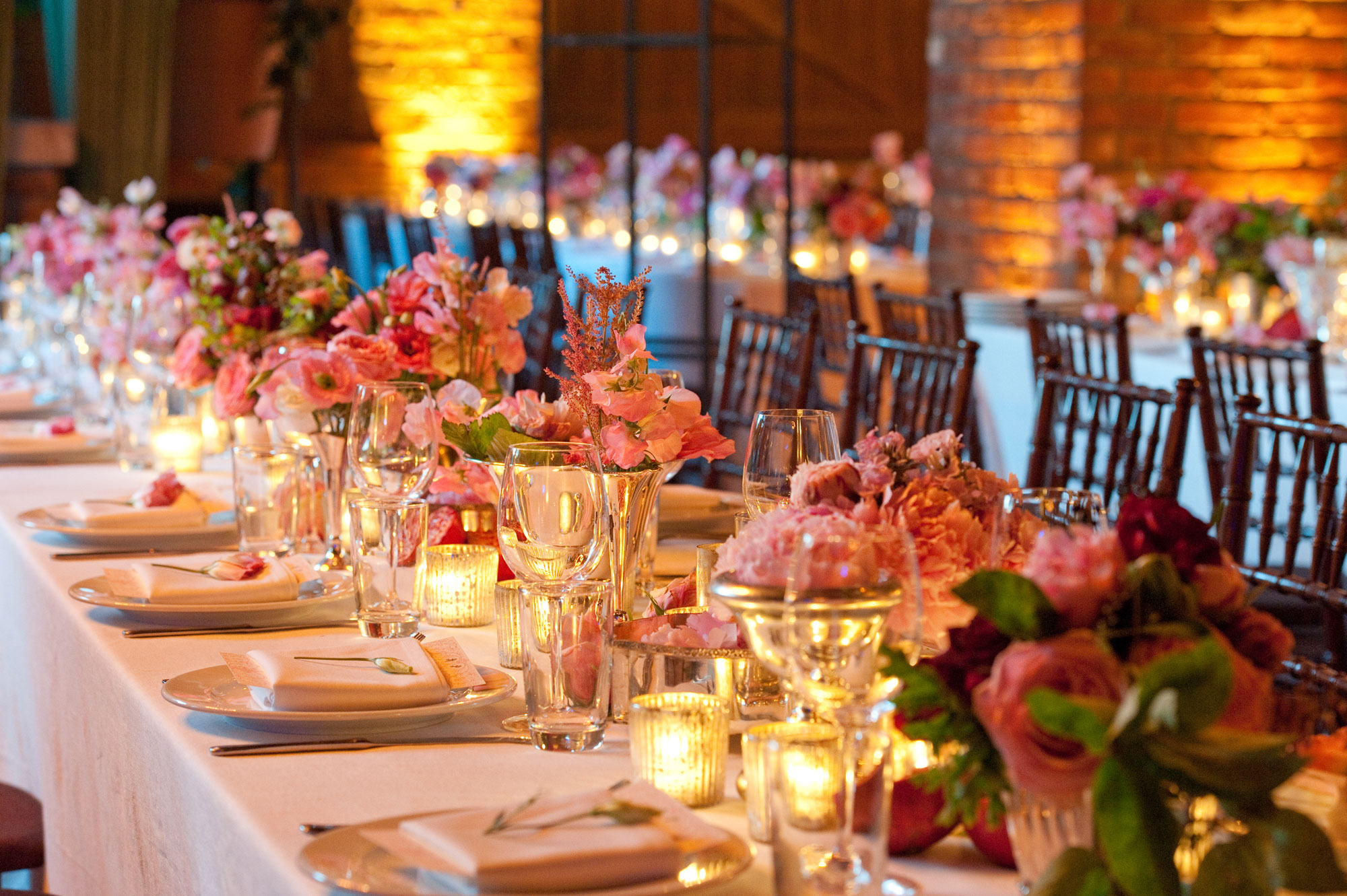 If you are going for an outdoor venue, then the natural setting will play a great role in your wedding décor. We highly recommend you to opt for a big flower arrangement, floral hangings for wedding decor but low centerpieces for your table décor. Choose the color scheme that goes well with your overall wedding style. Don't go over the board while following a particular color scheme. Let your natural setting enhance your wedding styles. If you are going for an indoor wedding venue, then you have to put an extra effort into your wedding décor. Having a perfect table décor-fine glassware and linen table cloth are always enough to leave a lasting impression on your guests. DIY wedding décor ideas will definitely help you in this regard.
3. Wedding Lighting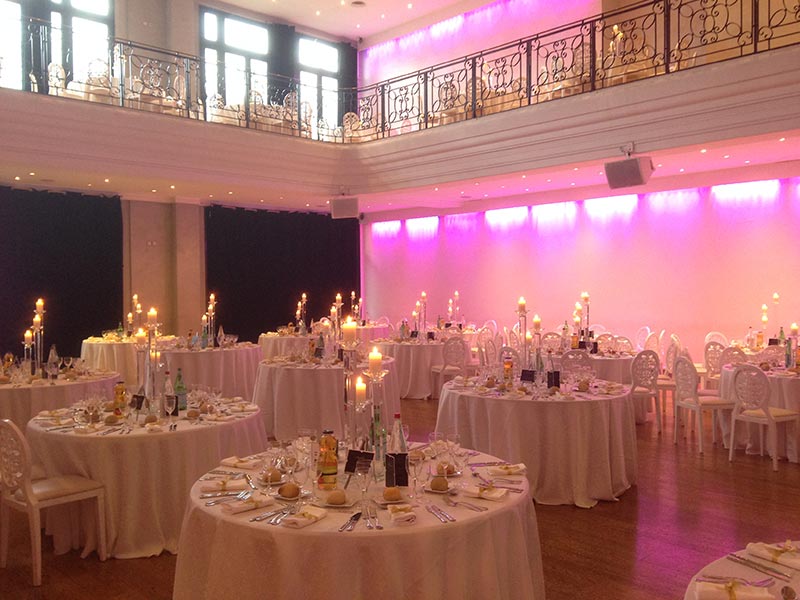 Having a perfect lighting may not seem that important but trust me it is. Proper lighting can take your wedding décor to the next level. To have a perfect low-key luxe wedding, you need to spend some time thinking about the lighting arrangement. Choose the color wisely for both indoor or outdoor wedding lighting. Don't use too much darker colors without introducing the lighter tone of your color scheme especially when it comes to lighting. Obviously, you want your guest to see and cherish your wedding décor, dont' you? Make use of lanterns, candles and string lights for an outdoor wedding and big chandeliers for an indoor wedding to have an ambiance light.
4. Food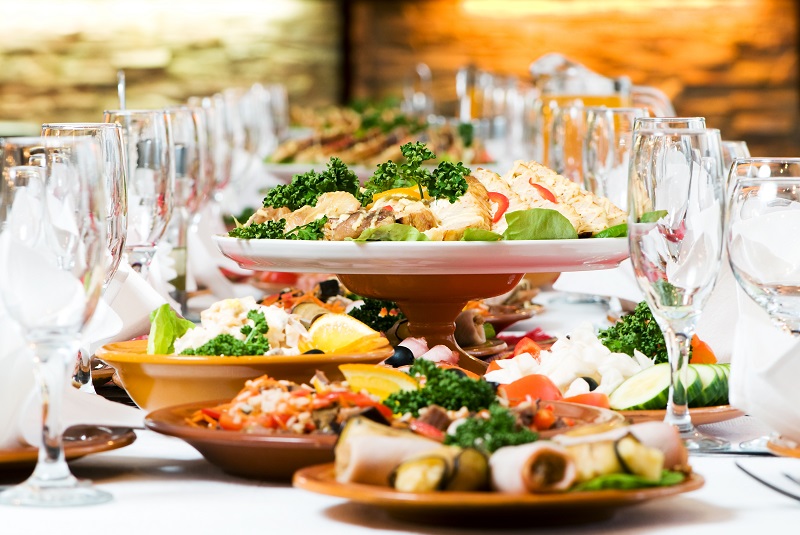 No celebration is ever complete without food. We know it is that part of wedding planning where you cannot compromise. Let's our desi dishes inspire your wedding menu. Low key luxe weddings will give you a chance to customize your wedding menu as there will be no budget restrictions. You can also experiment with your cocktail choices but be sure to discuss your requirement before your big day with your caterer.
If you want to plan your wedding without stress, then these tips are for you to have a memorable low key luxe wedding.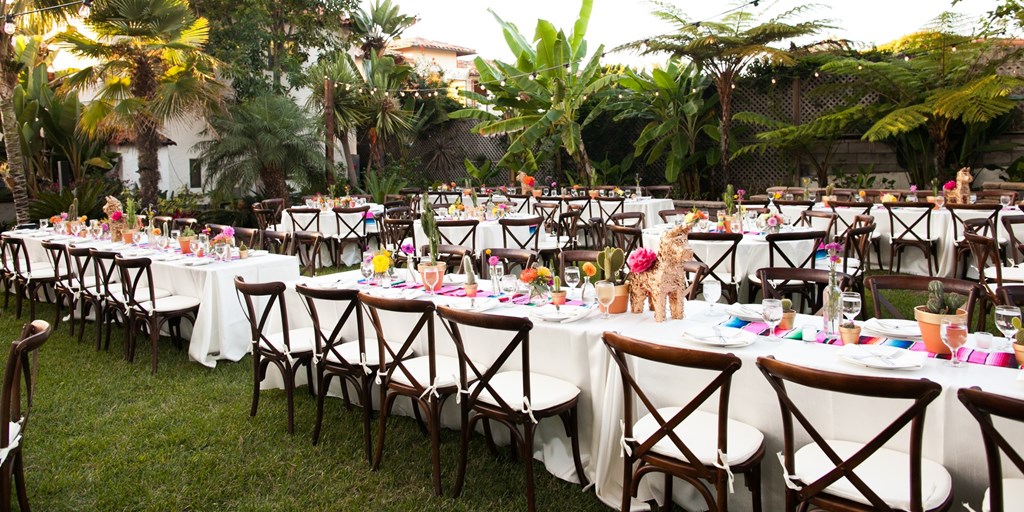 How to Have a Low-Key Luxe Wedding
Description
You might not believe this but low key luxe weddings are the new trend of 2018. They save your money and time for planning a large wedding.
Admin
Bridals.PK
https://blog.bridals.pk/wp-content/themes/bridal/images/logo.png