Here's How To Follow The Blue Color Theme For Your Wedding
Jun 08, 2018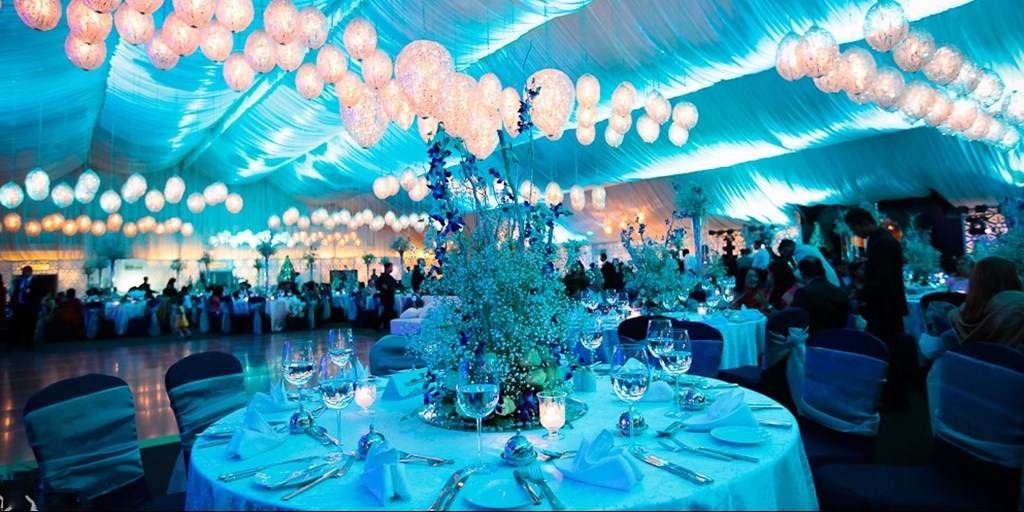 The colour blue may not be widely used in wedding décor but it has maintained its popularity among other hues. This colour has many different shades including navy blue, royal blue, turquoise, dusty blue to name a few which you can use according to your wedding style. Even if you don't like a particular shade of blue, there are so many different tones of blue which when contrasted with other colours will make you fall in love.  To have an element of uniqueness in your wedding décor, we urge you to consider a blue color theme for your special day. Here is how you can use blue palette in your wedding décor:
1. Stage décor
We believe wedding stage décor is the most important thing not to be missed as you being up on the stage means all the eyes will be on the stage. A poor stage décor can spoil your complete wedding décor in no time- and your wedding photos will keep reminding you throughout your life. So while using blue color theme for your wedding décor, make sure to use the lighter side of the palette for your stage. If you are using dark blue color scheme, then your whole wedding décor and your wedding dress should be accordingly otherwise dark blue color scheme can overpower the all other wedding details.
2. Blue lighting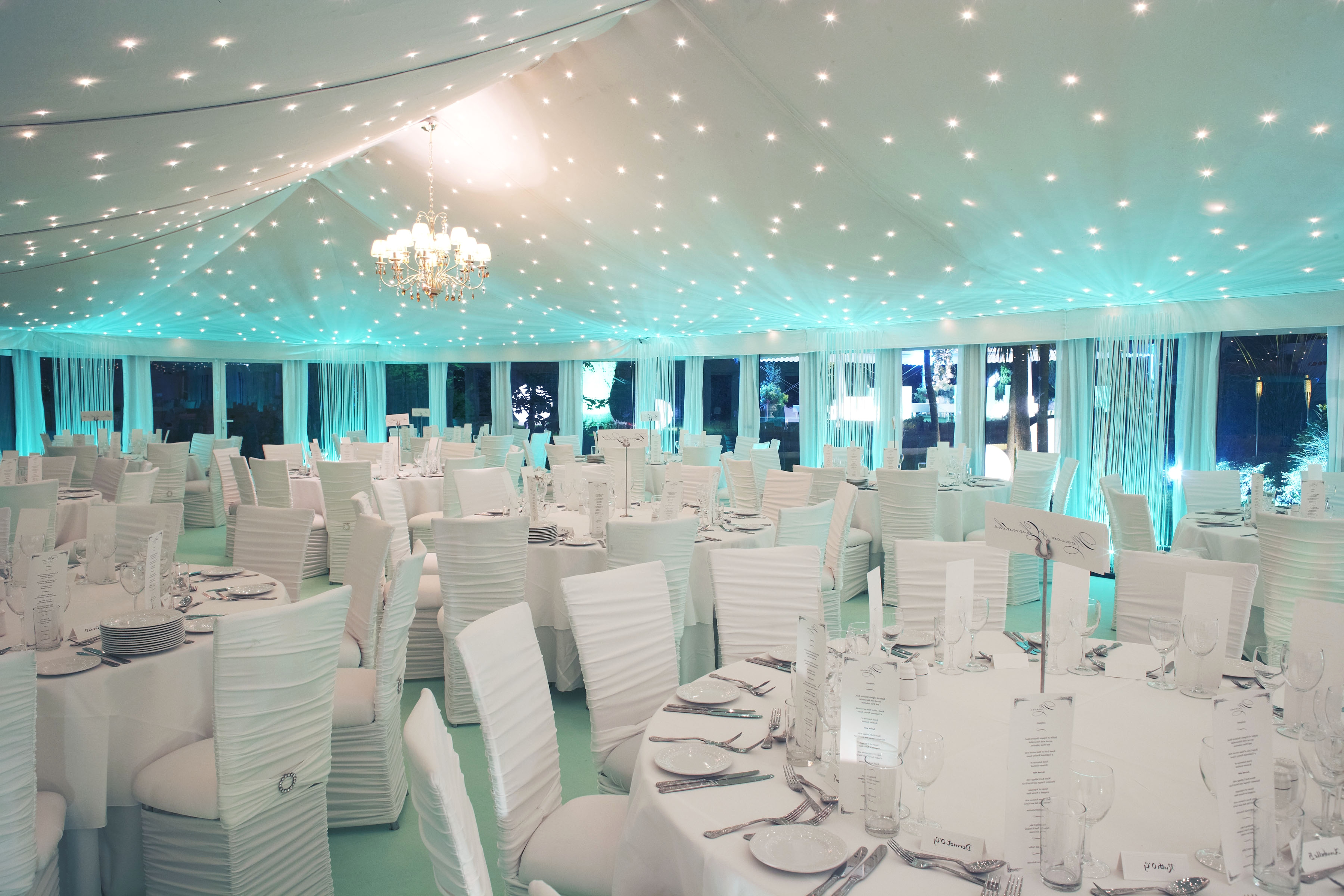 Lighting effects can make your venue look perfect and if it is blue then trust me you don't need anything else to have your dream wedding. Use sky blue or aqua to intensify your overall wedding décor. To add a shine to your wedding venue, go for the lighter shade of blue obviously, you don't want your décor to disappear into dark tones of blue.
3. Hangings, backdrop and drapes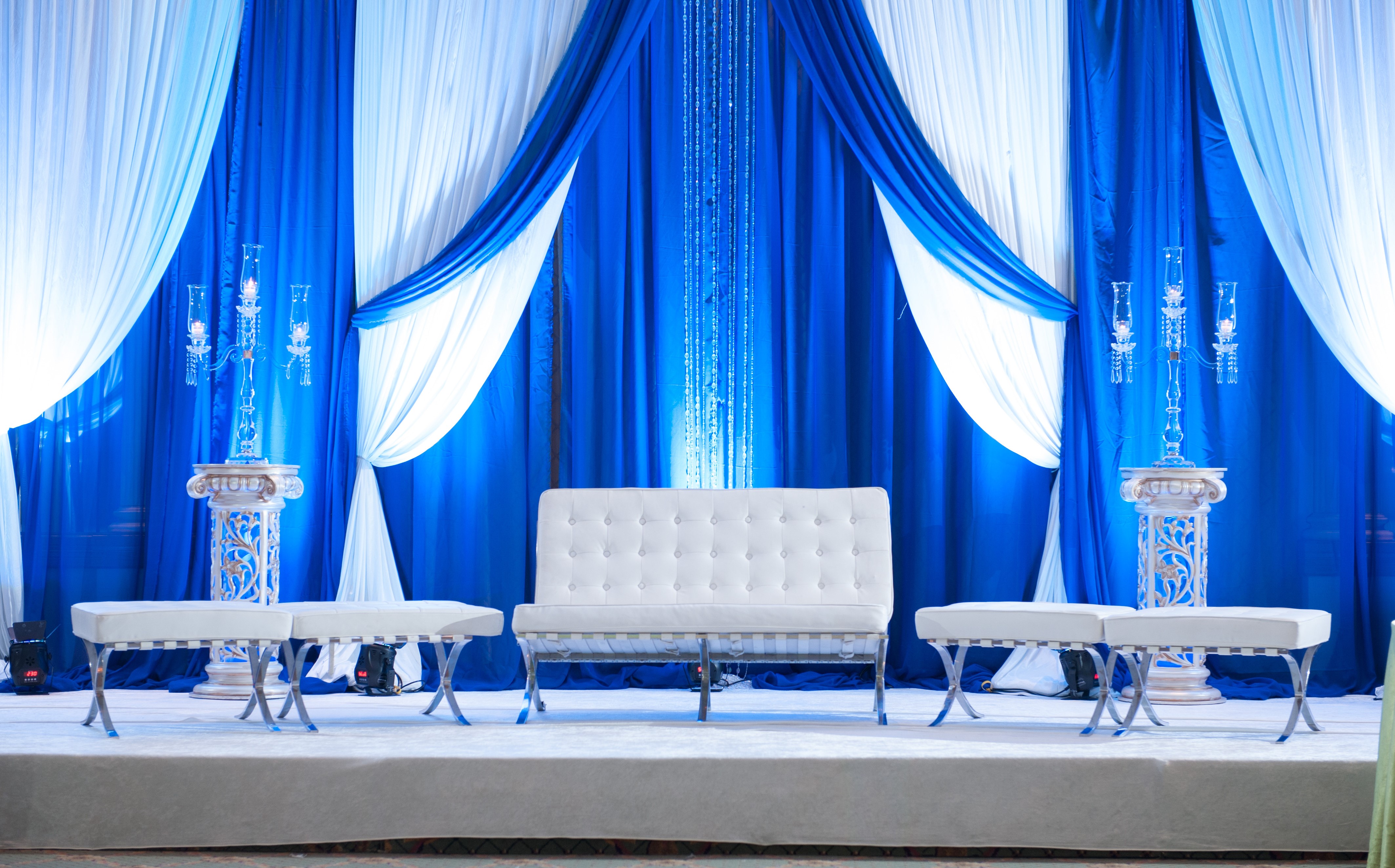 No doubt we have a soft corner for drapes and hangings. You can easily incorporate blue color into your wedding hangings and drapes. You cannot deny the beauty of blue backdrop with white drapes and string lights. Make sure you don't go over the board to follow the blue theme for the wedding. Excessive use of blue color in your wedding décor will not be a good idea, keep it minimal yet classy to create memorable and unique atmosphere.
4. Tablescapes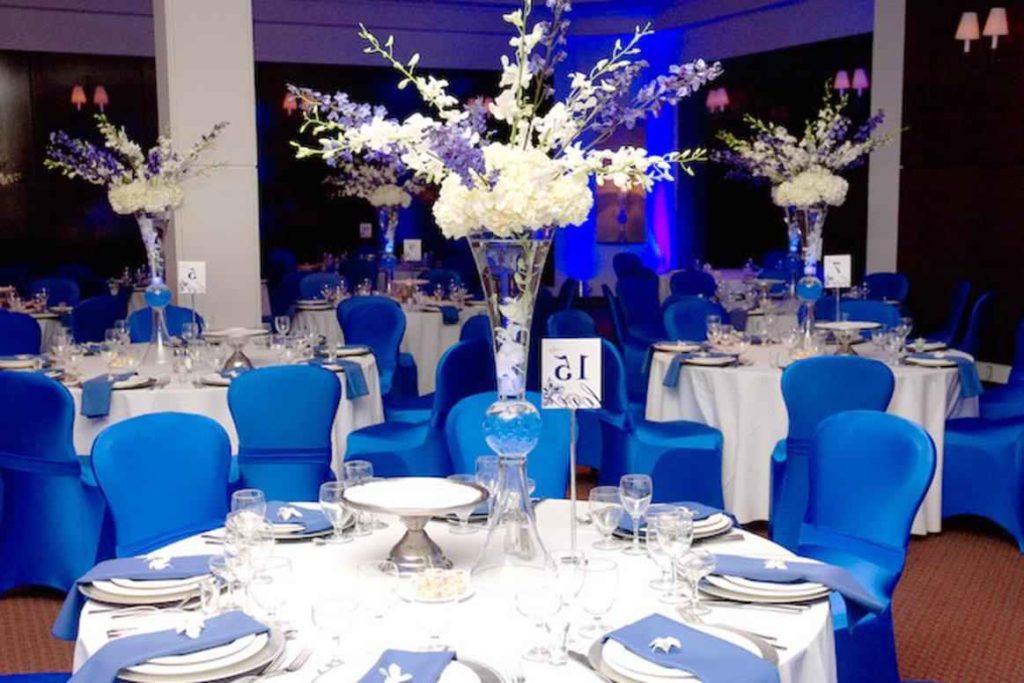 You can find plenty of ideas to decorate your wedding tables while following the blue color wedding theme. Blue color scheme for your wedding table décor can be risky until and unless you develop a knowledge of blue palette and their combos with different colors. Let's say if you are planning to have a navy blue tablecloth- you need to make sure that your wedding drapes will not be of the same color as your tablecloth otherwise your wedding venue will look dark. If you are using darker shades of blue for your tablecloth, your centerpieces should be of a lighter tone and vice versa.
5. Cakes
If you have a sweet tooth and plan to cut a cake on your big day, then your wedding cake can nail the blue theme perfectly. You can order a blue custom cake to complement your blue theme wedding.
By following these tips, you can have a blue color wedding décor that you have never seen before. Choose your favorite shades of blue and start planning.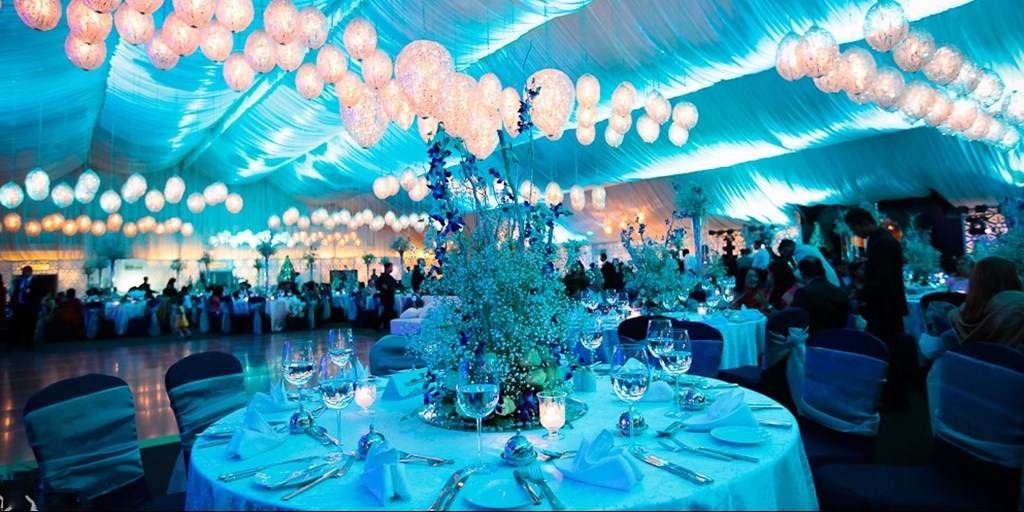 Here's How To Follow The Blue Color Theme For Your Wedding
Description
The colour blue may not be widely used in wedding décor but it has maintained its popularity among other hues.
Admin
Bridals.PK
https://blog.bridals.pk/wp-content/themes/bridal/images/logo.png