6 Wedding Tablescape To Inspire Your Wedding Décor
Jan 06, 2019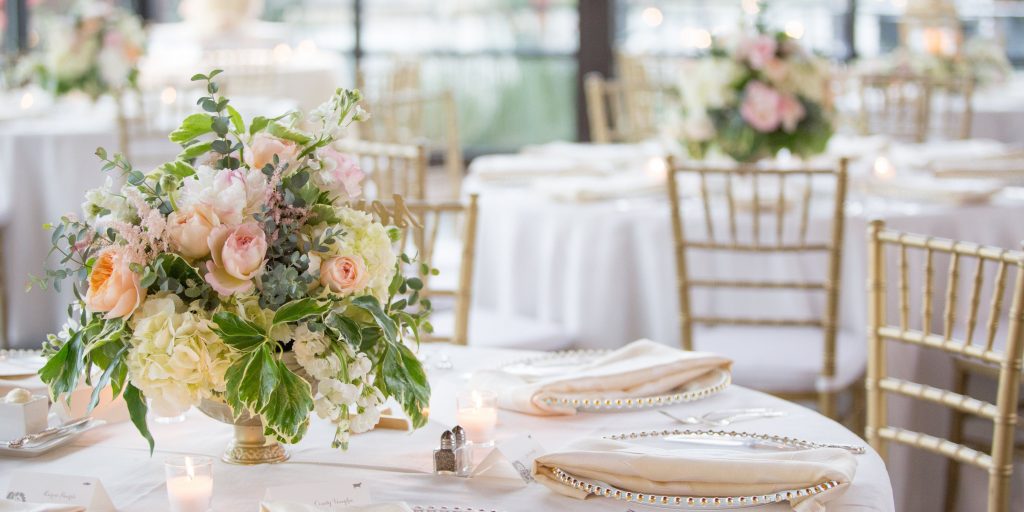 There are multiple reasons why we are paying more attention to the tablescape. Not only it is the important décor element but we also believe that perfectly decorated wedding tables are all you need to set the festive vibes. We are totally amazed by the ways brides are setting up their wedding tables. From simple to lavish, we have come across some truly inspired table settings. There is no right or wrong way to create a splendid tablescape, but there are a lot of ways you can follow to do it in the right way. The key is to keep all the table elements in coherence with the overall décor, not to overpower one element over the other, the right selection of color and its accents is another thing to keep in mind.  As there are so many ways you can have your tables decorated awesomely. Let's take a look!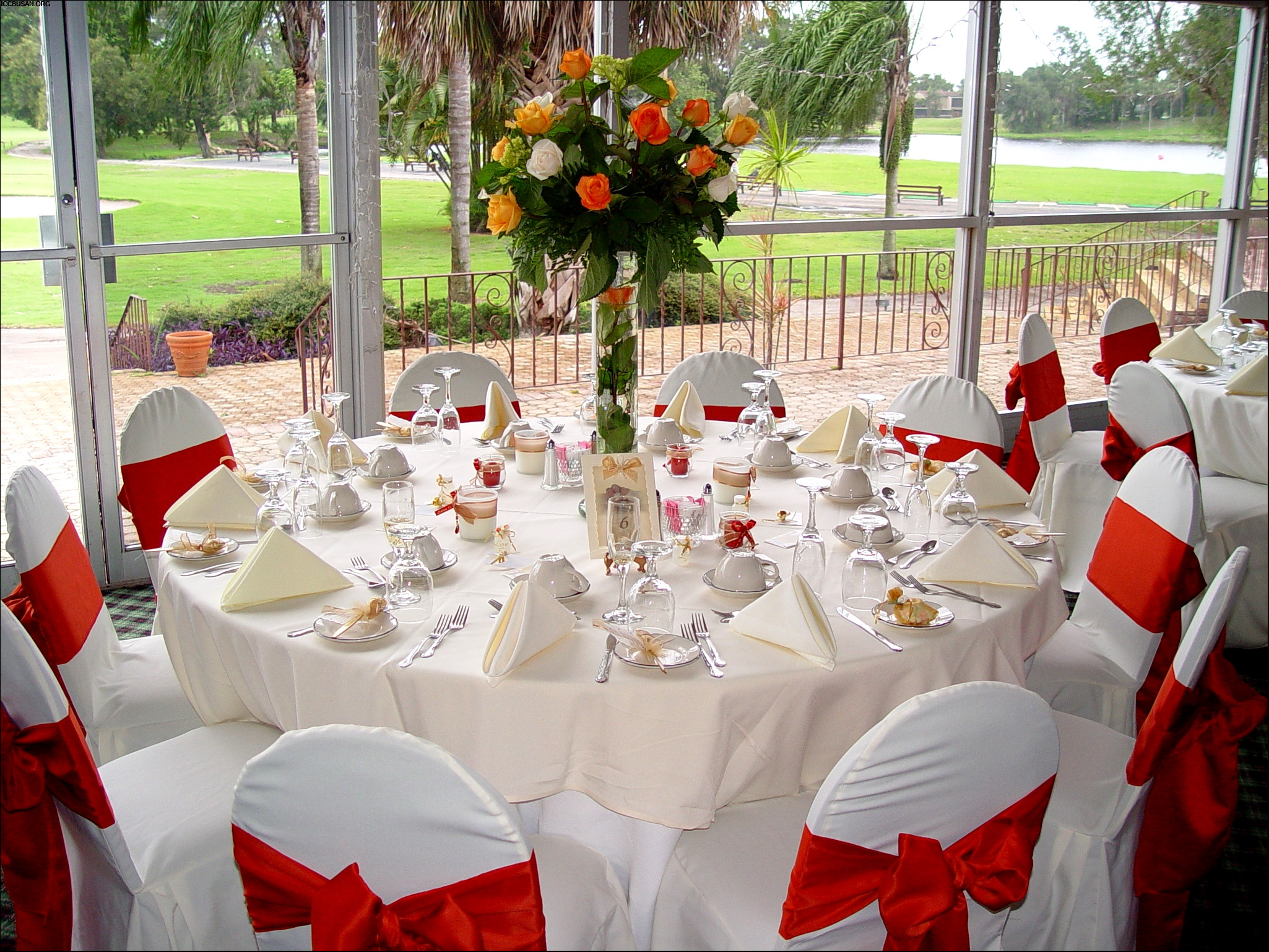 Perfect for a spring wedding, the vibrant red color is the visual retreat for your guests. If you are following the spring color theme for your wedding, then we believe beautifully picked flowers in the glass vase is enough to set up the spring feels. The vase can be of different shape and size, depending on the table size and shapes. To really bring out the earthy feels; go for wooden or earthenware pots.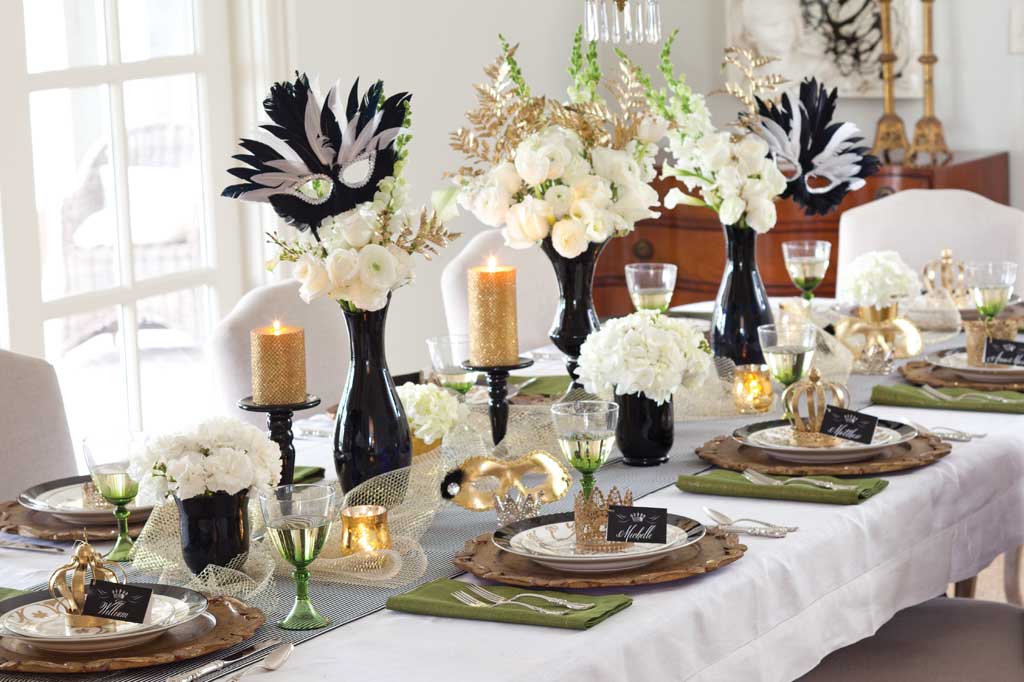 Without a doubt, we have not seen the more beautiful color combination than black and gold together creating the marvelous tablescape. The white tablecloth will enhance your gold candles and black vases and candle stand. Keep the table runner of light hue.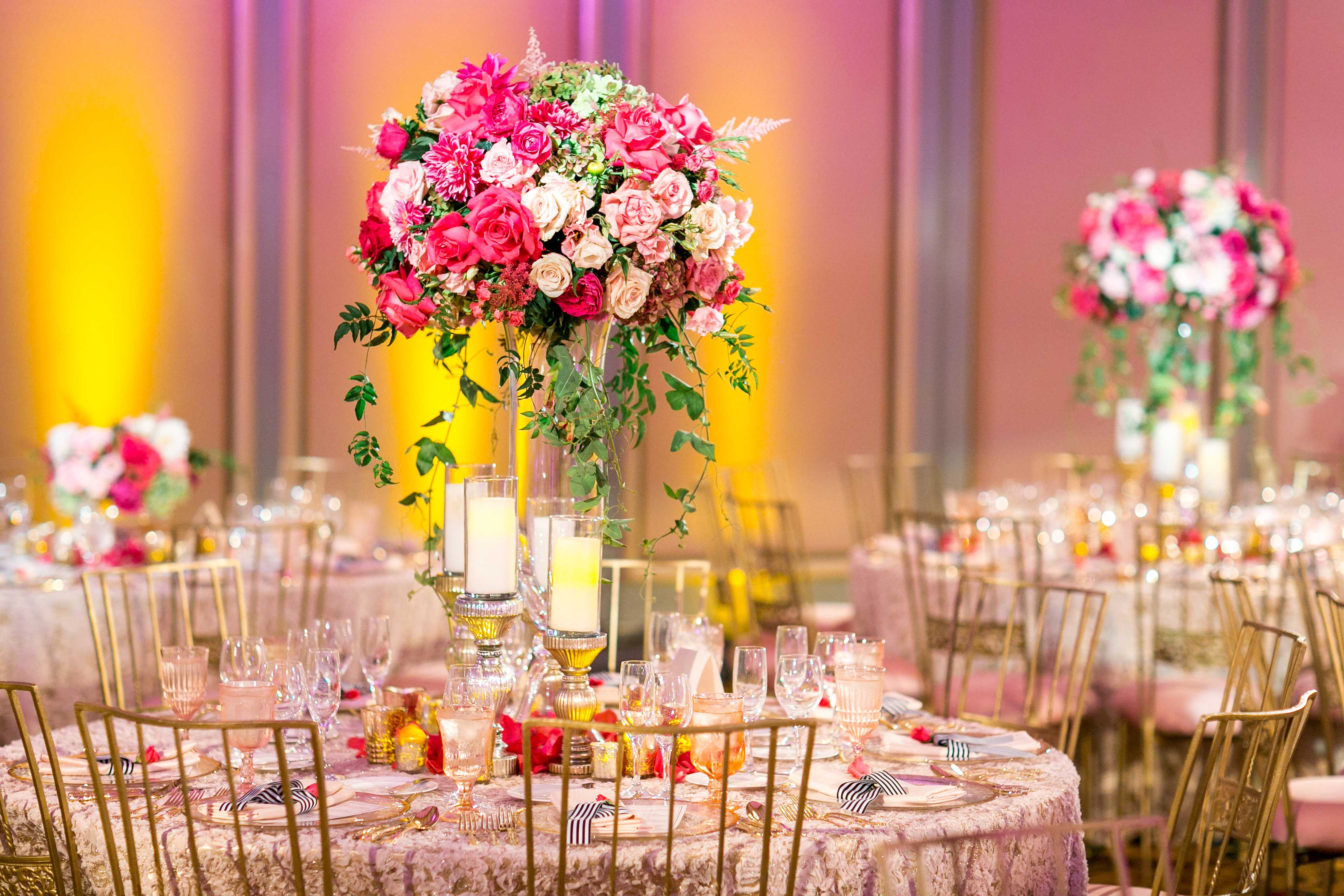 The blush pink is always our favorite and with a touch of gold, you can have a perfect dreamy wedding table, excellent for your fancy celebrations. We would recommend you to use this setting for daytime or outdoor weddings so that the color scheme of your table brighten up your whole celebration.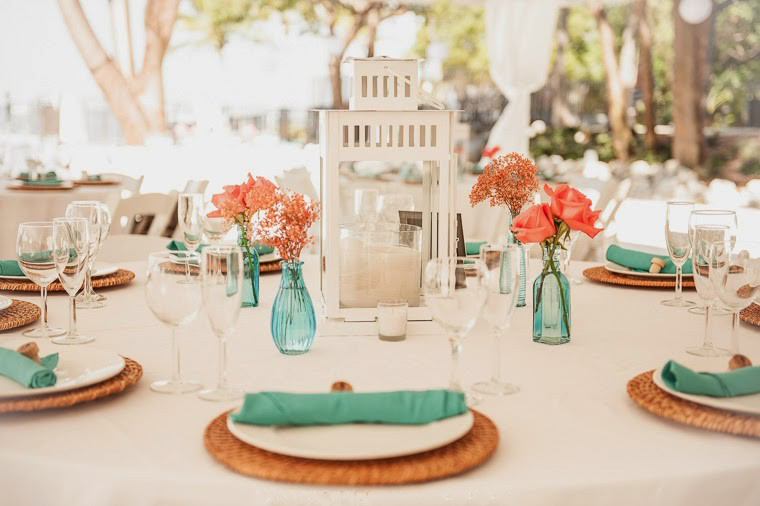 This elegant table décor is all you need if you are going for the low key luxe wedding. The excellent color combination of teal and peach is something we cherish a lot. This color scheme never fails to impress your guests. The table lantern is keeping the aesthetic alive. Keep the décor elements minimum on the table and let the color scheme do the magic.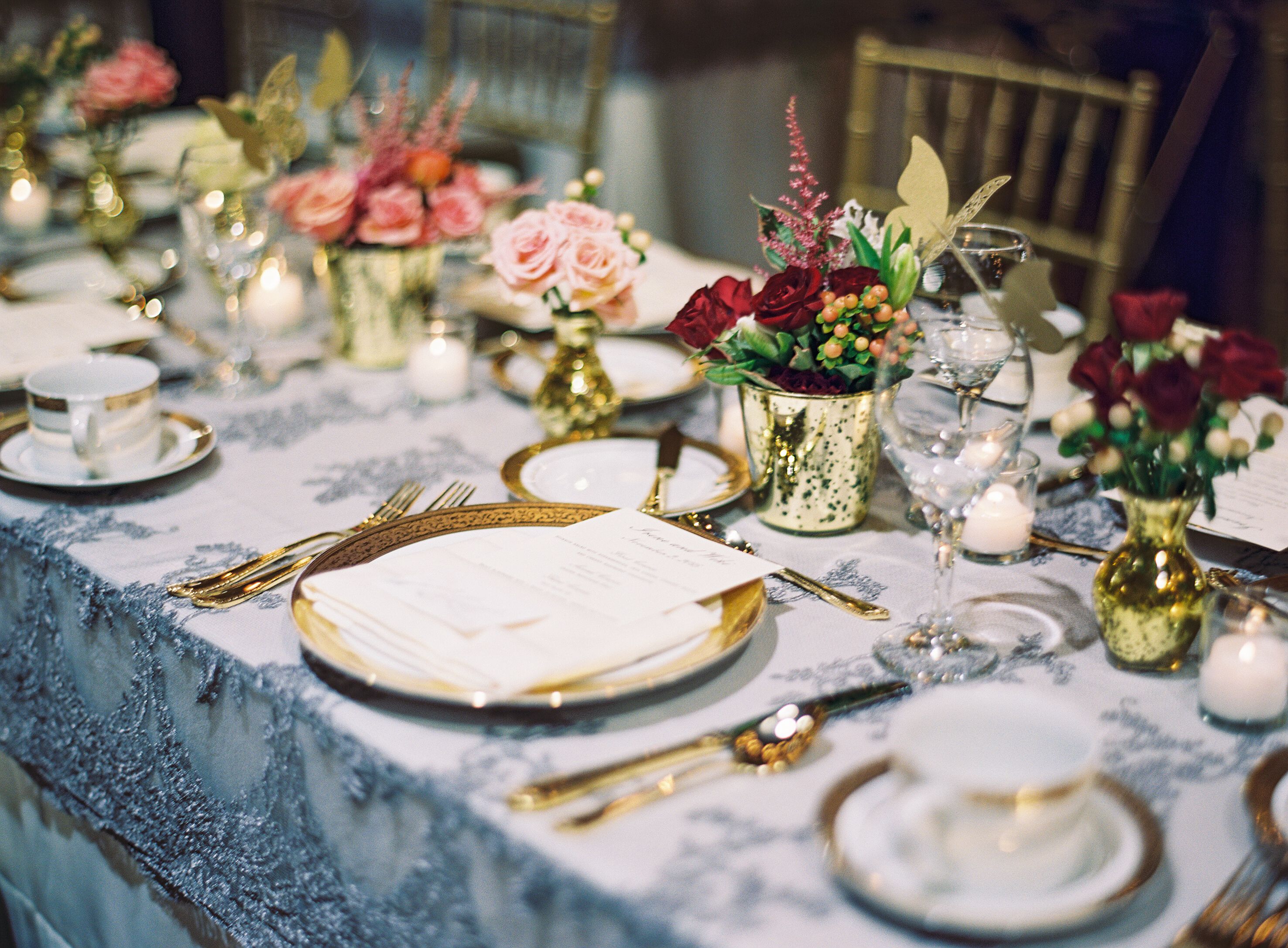 If being royal for a day is your thing than we are in love with this sky blue patterned tablecloth with the gold jars of flowers. Don't forget to finish the look of your wedding by putting tableware inspired by royal designs.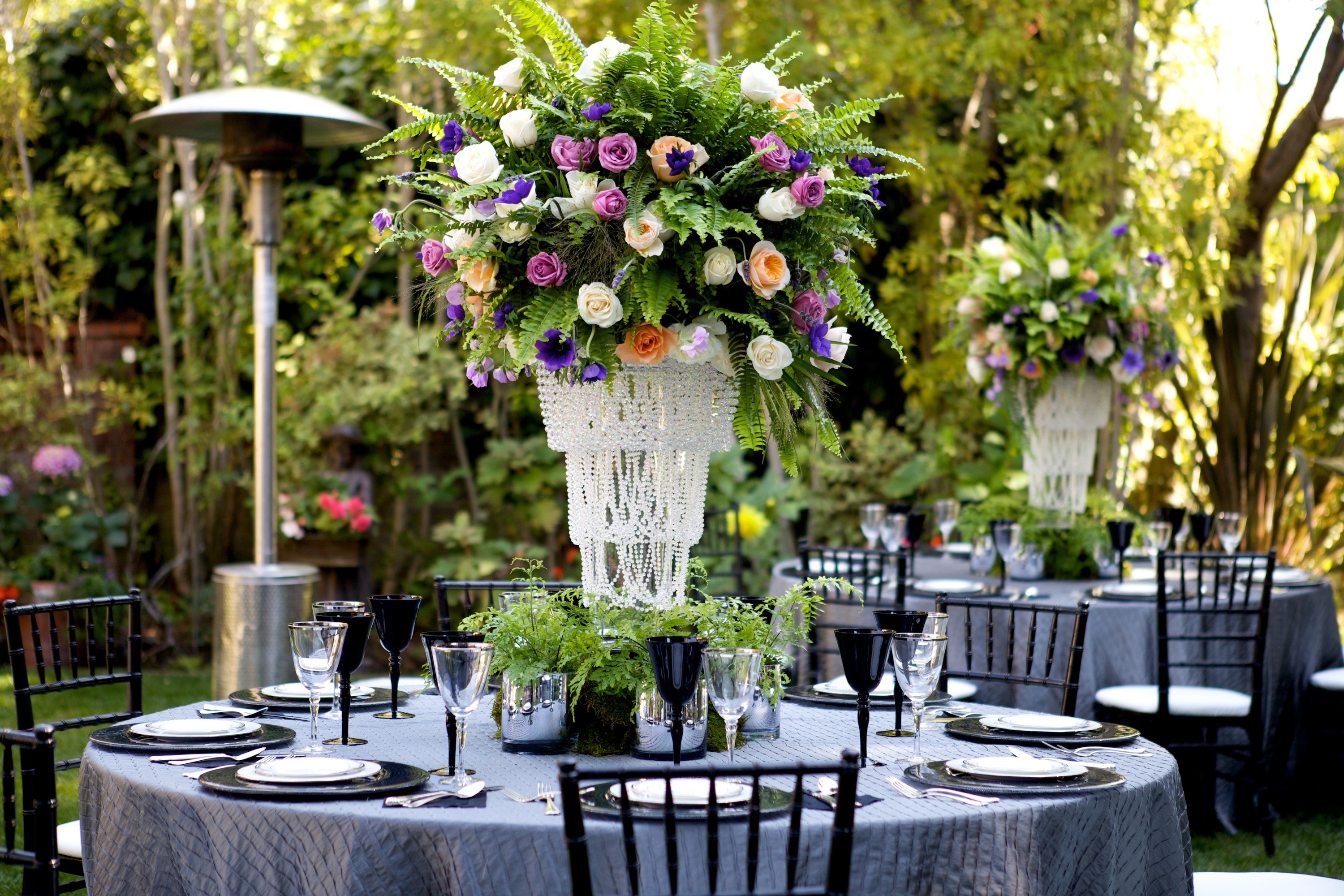 You can never go wrong with the shades of blue. This elegant color knows how to merge with the surrounding and brighten up the whole décor. Complete the look by adding some fresh flowers with green branches. It will make for awesome tableware.
These some of our the most favorite table decors that we have picked for you. You can choose the one that fits your overall idea of dream marriage and trust us you can find so many latest inspirations that can win your heart over in no time. We do recommend that you pick the right color that suits your personality.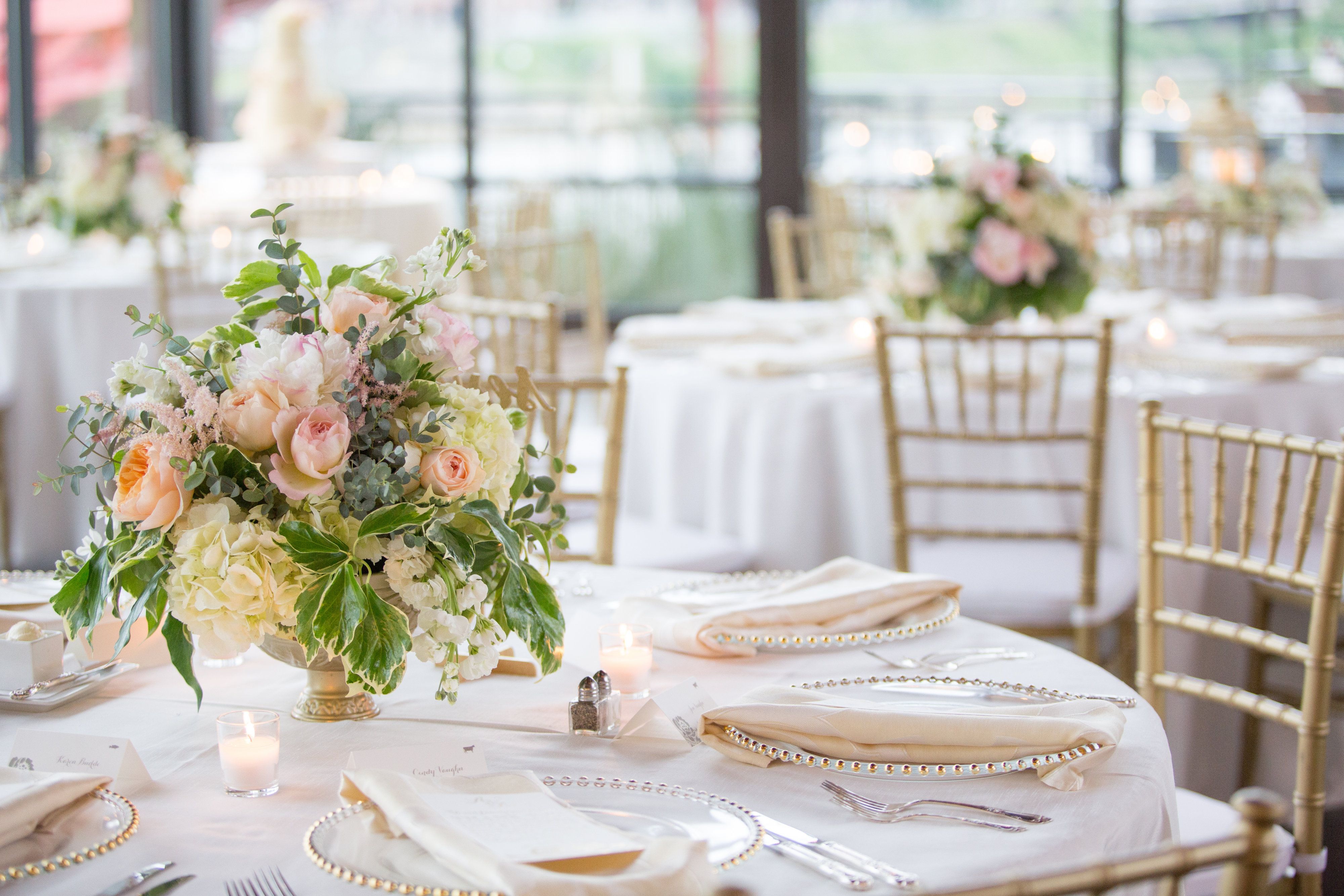 6 Wedding Tablescape To Inspire Your Wedding Décor
Description
Style up your wedding tables with these amazing ideas!
Admin
Bridals.PK
https://blog.bridals.pk/wp-content/themes/bridal/images/logo.png