Travel Insider: The Ultimate Guide To The Perfect Honeymoon in Turkey
May 14, 2019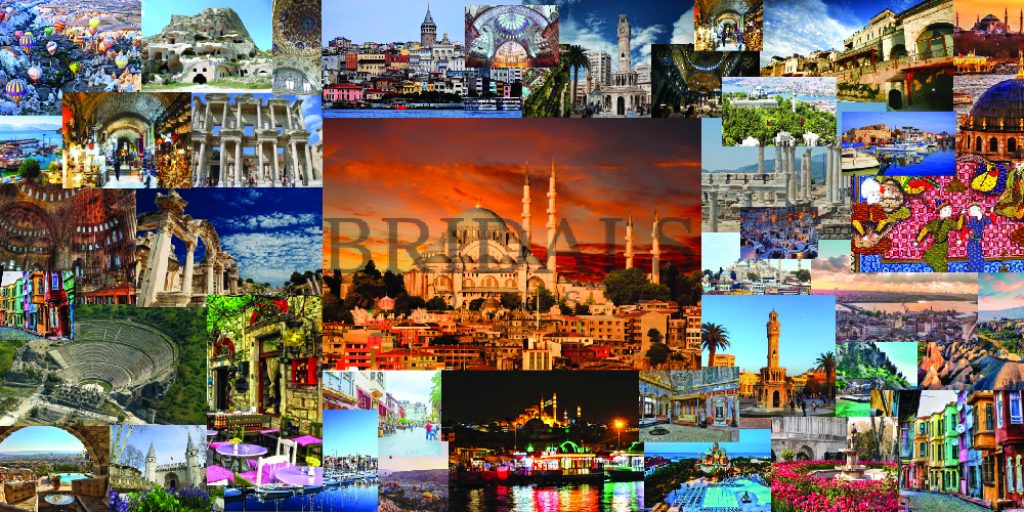 Article by: Hazafa Hasan
Ever since we saw the iconic Hurrem Sultan climb her way to the top of the Turkish monarchy in the captivating Turkish serial "Mera Sultan," we have our hearts set on the land of the sultans. This intricate tale of the forbidden love between a slave girl and her Aaqa or simply the sultan took Pakistan by storm and in the recent years Turkey has become the ultimate honeymoon and destination wedding spot and we couldn't be more grateful!
Turkey has influences from both Eastern and Western cultures because it is a transcontinental, historical country. Turkey is your dream honeymoon destination if you and your spouse have a penchant for ancient exotic structures that have withstood time all these years. The country is a beautiful concoction of Persian, Greek, Ottoman, Roman and Byzantine civilizations. Hand in hand, you two lovebirds can explore all that Turkey has to offer including its exotic aromas, spices and historical!
Istanbul; the Architectural Wonderland, fought over by Three Empires to Proclaim it their Capital
Istanbul-being the iconic capital-holds tons of attractions for tourists. The Hagia Sophia or the Ayasofya in Turkey is a museum and former church which was constructed by the great emperor Constantine. Apart from Hagia Sophia, The Sultan Ahmed Mosque (or blue mosque) and the Grand Bazar are the crowning glory of the city. You can buy all kinds of exotic spices, antiquities, blue pottery and Turkish clothes in this famous bazar. Another street market you can visit is Zeyrek which is clamoring with vendors with lots of interesting Turkish products.
Book a fun-filled cruise on the Bosphorus to indulge in the night life of Turkey! Spend your evenings being entertained by dancing Dervishes and watching live performances by Turkish musicians. Napoleon once said about this enchanting city that, "If the Earth were a single state, Istanbul would be its capital."
Furthermore, you can also visit the Dolmabahçe Palace and Çamlıca Hill. This tea garden offers a stunning view of the city and will cast a spell you. To appease your palette, we suggest you indulge in Turkish delights, kebabs, baklava, Balik Ekmek and sip some Turkish coffee. You will find these foods easily in The Beyoğlu and Taksim Districts which are the heart of Turkish cuisines. For a change of flavor, visit the bustling French St. for some amazing Turkish restaurants.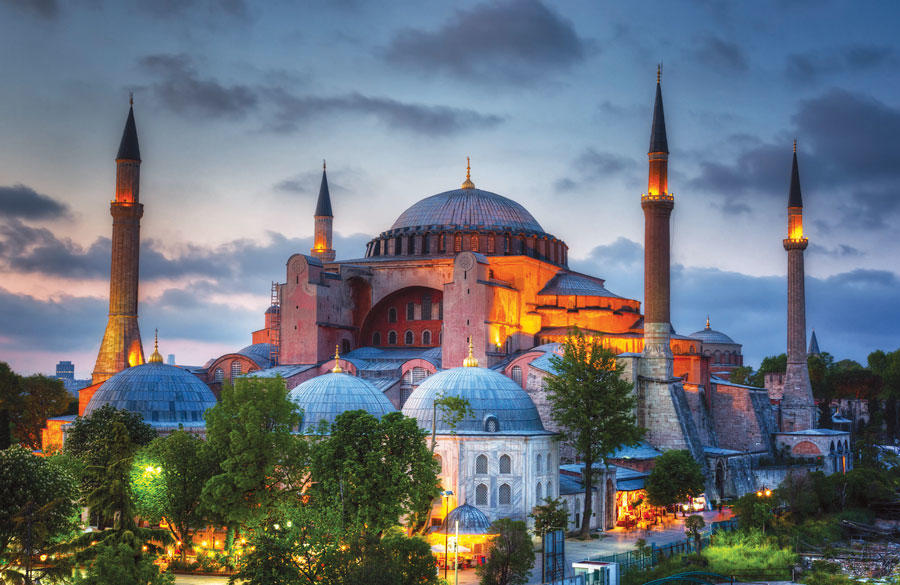 Hagia Sophia via Hürriyet Daily News
The Majestic Rock Formations of Cappadocia
The amazing city of Cappadocia or the cave city offers one of the best hot-air balloon rides in the world that provides you with an aerial view of the breathtaking mountains at sunrise. You will be perfectly comfortable in local hotels here that come equipped with all the modern luxuries of cozy rooms, dining spaces, Jacuzzis and indoor pools. The eateries here are filled with tourist's eager to get a taste of the delicious Turkish cuisine.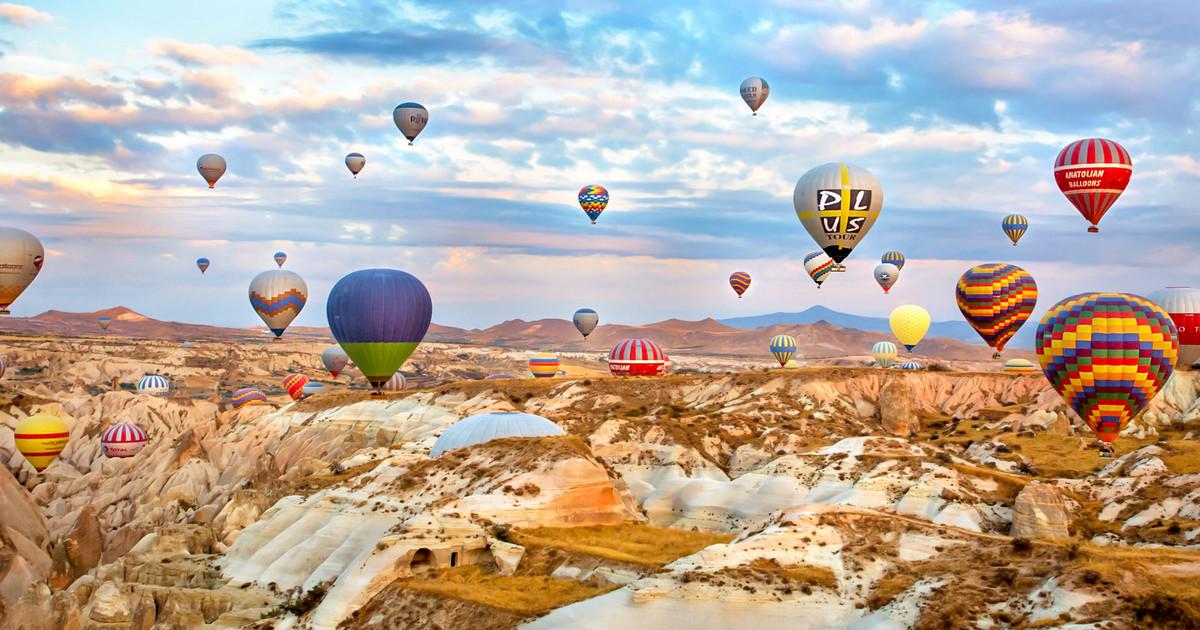 Cappadocia Via GetYourGuide
Scenic Beach Resorts of Antalya
The preserved streets and old town vibes of Antalya make it a great place for romantic evenings. This mesmerizing city is famous for its luxury beach resorts. Konyaalti and Lara are two main public beaches in the city, known for their crystal blue waters and white sand beaches.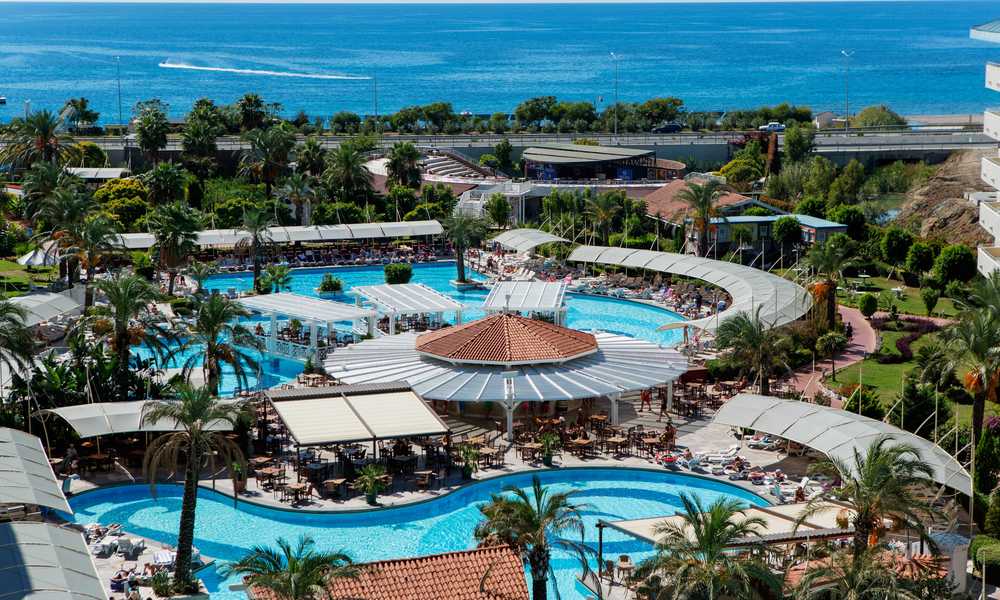 Crystal Admiral Resort Via On The Beach
Konya: The City of Rumi
Your trip wouldn't be complete without a trip to Konya which is the hub of spirituality and Sufism in Turkey. Mevlana Museum and the Shrine of Rumi attract tourists from all over the world to pay their respects to the Great Sufi poet.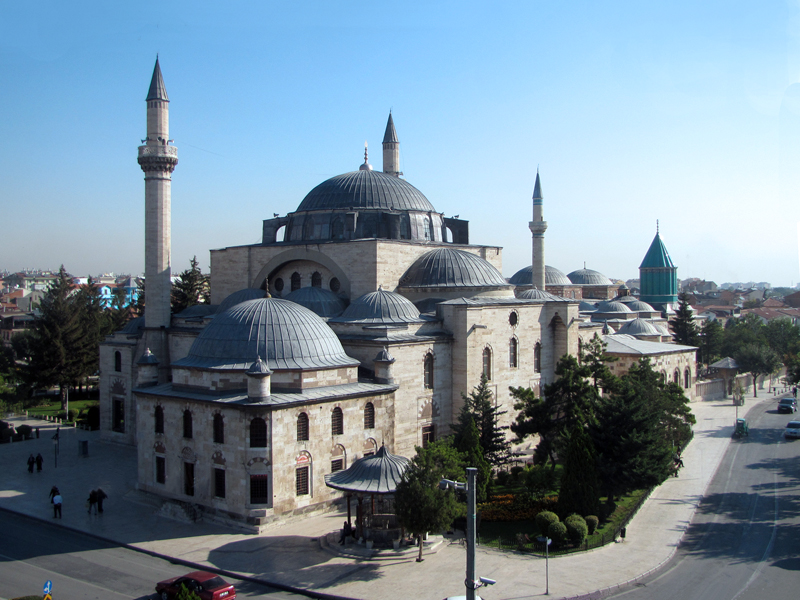 Rumi's Tomb, Konya Via Wikimedia Commons
Selçuk, Izmir; Where you will find remnants of history!
Here you can visit the ruins of the Roman Empire's second largest city; Ephesus. It encompasses a giant library, amphitheater and terraced houses. One thing is certain! You two will not run out of things to do here.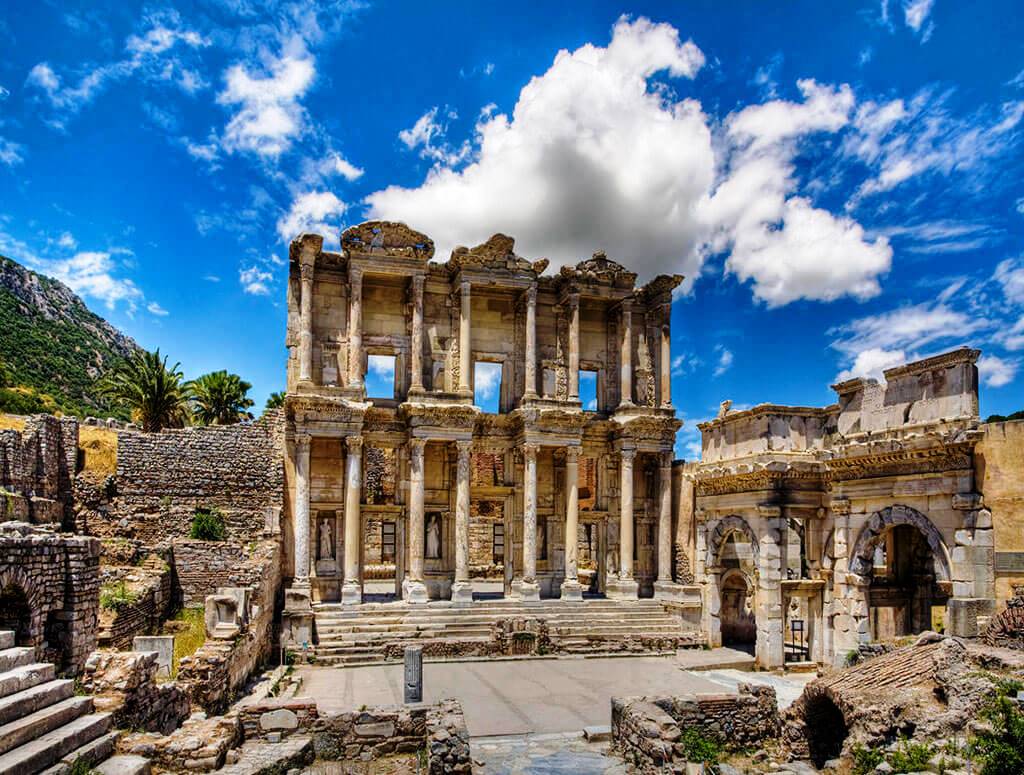 Ruins in Izmir Via yurtseven danışmanlık
Fall in love all over again…
Take a week or a fortnight to visit Turkey and you will have some lasting memories of your honeymoon. Turkey will strengthen your bond. And the memories you make here will forever be an integral part of your married lives!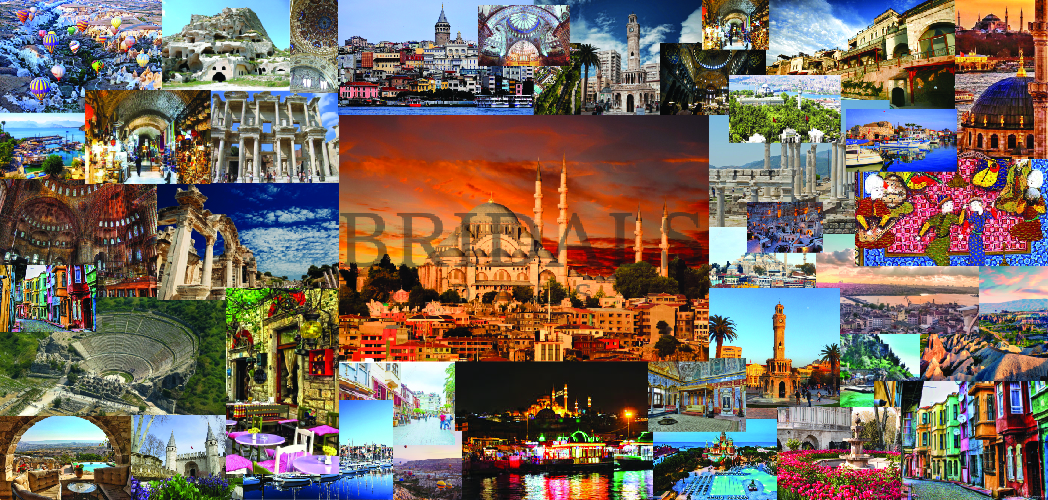 Travel Insider: The Ultimate Guide To The Perfect Honeymoon in Turkey
Description
Happy honeymooning in the land of the sultans!
Admin
Bridals.PK
https://blog.bridals.pk/wp-content/themes/bridal/images/logo.png