5 International Spots That Will Make Perfect Summer Rendezvous This Year
May 07, 2019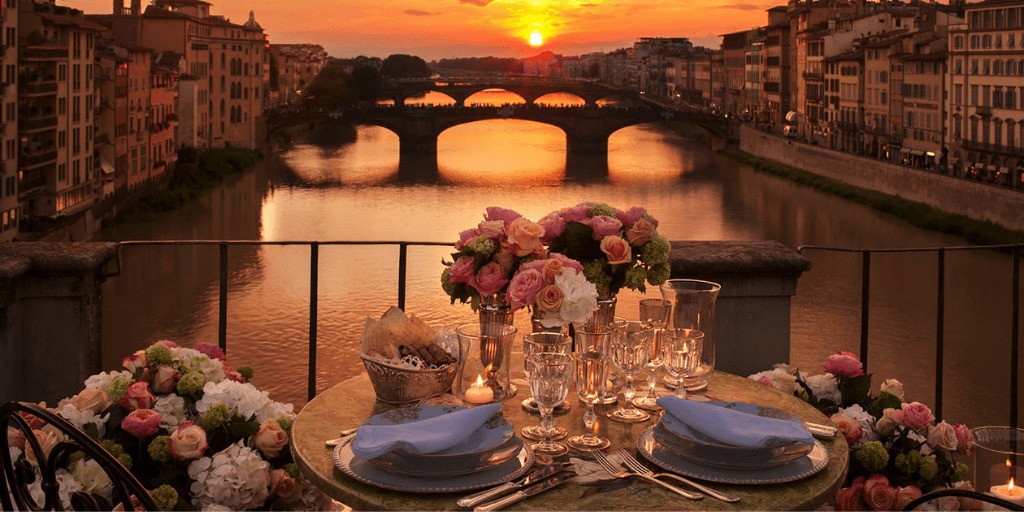 Article by: Hazafa Hasan
Sun is closing up on us as the summer progresses and the heat is almost too much to bear. We don't blame you if you are planning a vacation to escape the wrath of the flaming sun. In fact, if you are looking for ideas as to where to spend a romantic vacation in this season, with your significant one, we might have some ideas. In this article, we have brought you six travel destinations that will provide you the perfect spots for a little summer rendezvous.
Italy
Why? Gondolas, music, cuisine, nature, scenery and history; Italy is not the most popular of honeymoon destinations for nothing.
The Plan: You can enjoy the cityscape in Venice & Florence, take a stroll through history in Rome and Amalfi or you can hideaway in your private lovers' nest at Lake Como or Island of Capri. Visit Juliet's Balcony in Verona, hike the Trail of the Gods and swoon over the melodic opera and ballet performances from gold balconies in Teatro la Fenice.
Must-Do's: Bike ride from Florence to the countryside of Tuscany, passing vineyards and olive groves. Eat gelatos & off-course, pizzas. Take Blue Grotto tour, through the glowing caves that are straight out of a fairytale.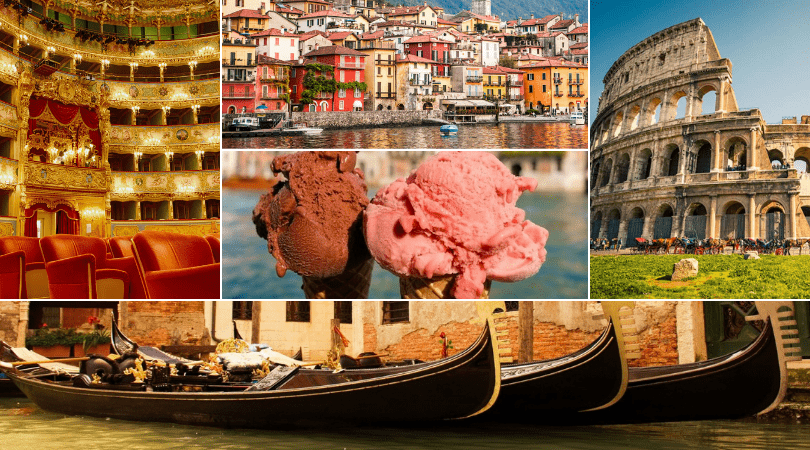 France
Why? Paris has a lot to commend itself, but it's hardly the one romantic spot in France. From culture, to sights, to general ambiance; French lands are perfect if you wish to get to know you better half, a little better. You can go all year round and if you are not one for the beaches then this is your best country to visit.
The Plan: Paris is a lovely city to explore, given the music, art, fashion and romance. Other cities and places you can visit are; Annecy, Saint-Paul de Vence, French Alps and Lyon.
Must-Do's: Dine on the Eiffel Tower, visit Disneyland and Louvre. Annecy is the Venice of the France; the colorful city has a surprise in every corner. Visit the little mountain village of Les Praz-de-Chamonix.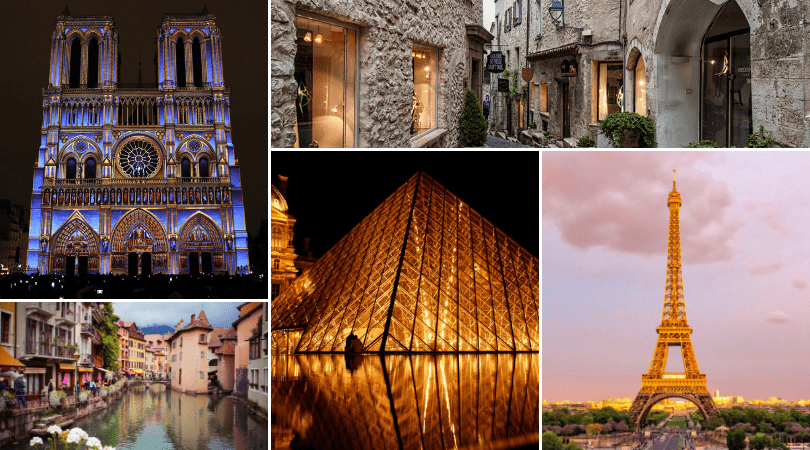 Jamaica
Why? One of the prettiest and largest of the Caribbean Islands, Jamaica is the home of picturesque white beaches, turquoise water and exotic food; basically everything you could hope for in a summer haven.
The Plan: While Jamaica is known for its sugary-white beaches and turquoise waters, there's also vibrant towns and primitive mountain resorts. Make it a point to visit this place between June and November. Since, it's a popular honeymoon getaway you will find that the hotels offer great packages for honeymooners.
Must-Do's: You can visit the sun kissed, sparkling shores of post-card picture worthy Negril Beach. Go Bamboo Rafting through the Martha Brae River, or take a healing dip in the Mayfield Falls and Mineral Springs.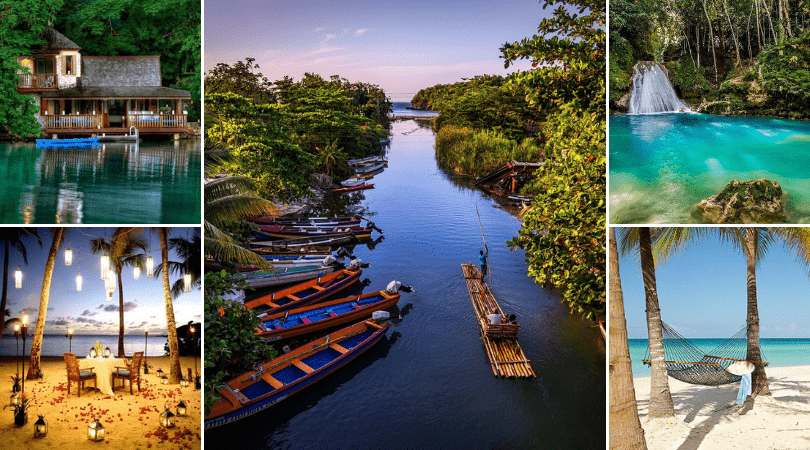 French Polynesia
Why? The beachiest and the most romantic couple getaway; French Polynesia is surround in 100 perfect little islands. No matter where the jets take you, you'll see beauty everywhere.
The Plan: Lounge in lagoons, gasp at waterfalls of Tahiti. Scuba dive in Bora Bora and relax in the thatched roof villas, resorts and spas. Go on an excursion through rain forests of Mount Tohivea.
Must-Do's: Must visit the Robert Wan Pearl Museum, and buy a pearl to commemorate your trip. Sign up for a Shark & Stingray tour.

Mozambique
Why? Silky white beaches, all-year sunshine, magnificent nature-scape and happy friendly folks – Mozambique is your best African honeymoon bet. It also one of the greatest diving sites in Africa.
The Plan: Mozambique is a hidden gem quality, extremely beautiful beach heaven. It offers a splendid array of flora and fauna, dotted with traditional villages and bordered by coral-fringed translucent blue waters. You can enjoy pretty much all beach activities without being swarmed by tourists.
Must-Do's: Visit the sleepy, quaint town of Tofu. Swimming with whale sharks and manta rays in Tofo. Snorkeling, and diving in Bazaruto Archipelago. Go island hopping around Quirimbas in a dhow, or explore the beaches of Matemo.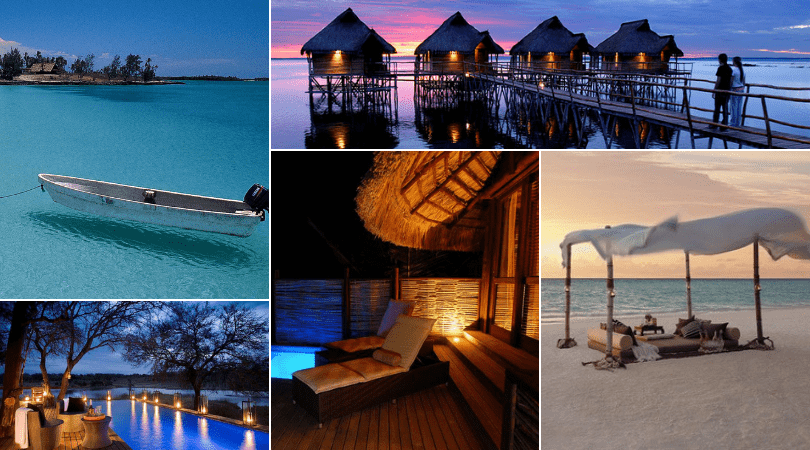 So where will you be off to? As for us, we will still be here, laboring to bring you the best of latest trends happening world-wide to keep you posted.
Description
In this article, we have brought you six travel destinations that will provide you the perfect spots for a little summer rendezvous in this blistering heat.